Adam West - Batman for all time
1928 - 2017
Although modern demographics may skew Batman's alter-ego identity recognition toward Christian Bale (of the Christopher Nolan Dark Knight films) or Ben Affleck (Batman V Superman), but across the globe and through the last fifty years one person more than any other had been identified with Batman, and that's Adam West.
Though the Batman show only lasted three seasons, it racked up 120 episodes which have been in syndication ever since. Whether as an antidote to the seriousness of the current screen renditions of Batman, or as a test-tube specimen of mid-1960s mod and hip culture (not to mention peeks at the pantheon of movie and TV celebrities which paraded through the series), the Batman TV show appears to be immortal, in television terms, and that longevity is mostly due to West's frank and sincere presentation of the 'freak in tights' (West's term), a character he has said requires an actor to put on the cowl to understand (a costuming chore which West, age 37 when he began, has said made him feel as if he were performing in the heat of 180 degrees).
---
Starring Adam West
---
Batman: The Definitive History of the Dark Knight in Comics, Film, and Beyond - AMAZON
---
Adam West Pro-Wrestling Batman Appearance – Screenrant July 2021
West hilariously - and potentially through some level of inebriation - accuses Lawler of colluding with The Penguin and Mr. Freeze to make Tennessee's winter unusually frigid that year, a true crime against humanity if there ever was one. Lawler joining into the conversation only ratchets up the surreal nature of the event, with "The King" coming out in full Superman attire, followed by Batman referring to Superman as his friend "Sup," and even bizarrely invoking Marvel superhero Spider-Man, calling him "Spidey-Baby."
Born William West Anderson, "Adam West" (his stage name) has a long list of movie and TV credits besides Batman. He was born in Walla Walla, Washington State. West died, he was 88, June 9, 2017 in Los Angeles from leukemia.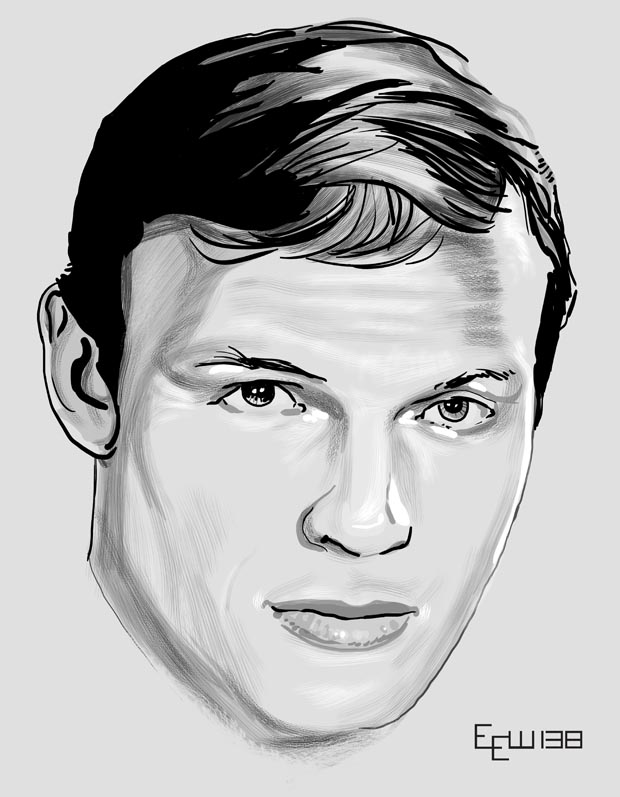 ---
---
Adam West 1928 - 2017
Official Adam West Web Site
---
Obits
Hollywood Reporter - Obit
Hollywood Reporter - Fan Reaction
---
---
Adam West on the cover of TV Guide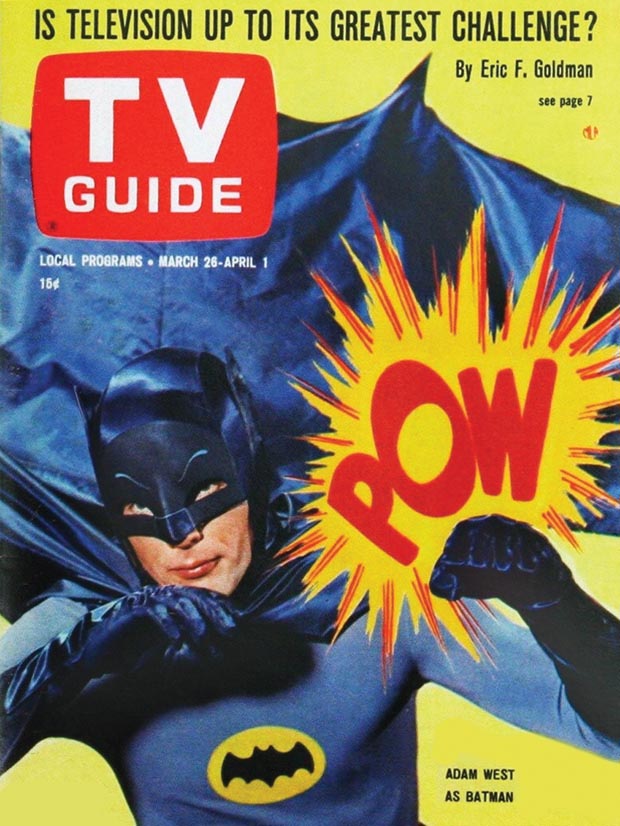 ---
Original Page Nov 2013 | Updated Feb 2019
---

Batman: Year One (Batman (1940-2011) - Amazon
---
More Batman on this website
The Batman movie 2022 - Robert Pattinson
Adam West - Batman for All Time
All the Batmen - actors who played the Dark Knight
Batman and Robin 1997 - The greatest superhero film of all time
Batman Family - the past and future of Batman
Batman Returns 1992 - Tim Burton II
Batman V Superman Dawn of Failure
Batman the Billion Dollar Hero
Detective Comics #27 - First Batman appearance
Joker Graphic Novel by Azzarello
Is the Bat-suit funny looking, and Mask of the Phantasm
---
---
The 2021 Superhero Movie Schedule
The Dustbin of cancelled comic book films
The proposed 2020 superhero movie slate
Top Earning Comic Book Movies List
---
---
Original Page 2017