Sea Monkeys, X-Ray Glasses, Cheap Nuclear Submarines: The Rip-off Toys from the Back Pages of Comic Books
The famous "rip-off" toys sold in the pages of comic books – MSN Groovy History
The gadgets discussed are: X-Ray Specs, Sea Monkeys (headline addition: sold by a nazi sympathizer), how to Win A Free Monkey, a Polaris Submarine (that couldn't go underwater), Shrunken Heads, wrist radios, life sized ghost, etc.
The article talks about how the X-Ray Specs were highly anticipated because of the supposed powers you could get (for $1.25) but the fine print explained it only pretended to provide x-ray vision via cardboard inserts showing what you would see if "x-ray glasses" could actually work.
The other gadgets are just as misleading. Artist Paul Pope did a short story about the "Life Sized Ghost" sold in the back pages of comic books in his book collection "One Trick Rip-off" telling of the let-down of receiving the cheap imitation "ghost" that even when utilized with a very decreased expectation still failed to perform.
That Sea Monkeys were just fresh water shrimp was something that must have been found out by many older comic book fans, because no one I knew in the early-to-late 1970s didn't already know from some older kid that the "Sea Monkeys" did not live up to the fantastically imaginative illustration showing tiny sea creatures living in an Atlanteen phantasy of underwater activity. The advertising showed a fatherly Sea Monkey with his arm on a junior-sized Sea Monkey presenting something like happy family simultude, and this may have been part of the sales pitch, psychologically speaking, of "selliing" a happy family life through a product, something used for selling a lot of other things besides Sea Monkeys. That the tiny freshwater shrimp would just move about foraging for algae and microrganizations to eat was probably a big let-down compared to the urbanized underwater kingdom depicted in the advertising art, but who knows, maybe it launched a few marine biologist careers. For other kids it multiplied what most of us learned through gumball machines and cheap, bottom-of-the-barrel toys: cheap stuff at a cheap price most often turned out to be cheap, nearly worthless stuff.
---
---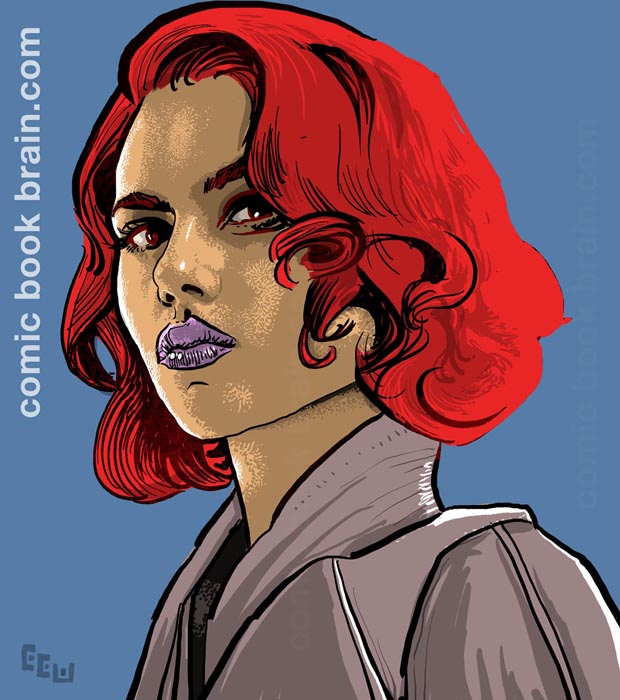 Related: More Reviews!
Brave and the Bold #131, DC Comics December 1976 by Bob Haney with art by Jim Aparo
Review Adventure Comics #423, featuring Supergirl DC Comics Sept 1972
Review: Knight Terrors First Blood #1 DC Comics July 2023
Hell is a Squared Circle by Chris Condon and Francesco Biagini September 2022 AfterShock Comics
Review: Weird Mystery #4, Jan-Feb 1973
The Secret Life of Catwoman, Batman #62, Dec 1950–Jan 1951
The Origin of the Superman-Batman Team - review of World's Finest #94, May-June 1958, art by Dick Sprang
The Spirit Reborn - Review of The Spirit #1, Feb 2007 By Darwyn Cooke
Superman Confidential #1, January 2007 By Darwyn Cooke and Tim Sale
Richard Corben's Edgar Allan Poe – Poe's Haunt of Horror #1, 2006
Bloodstar - 1975 - Richard Corben
House on the Borderland 2000 - by Richard Corben
Review of the Joker Graphic Novel - Brian Azzarello and Lee Bermejo 2003
Review Harley Quinn #55, Feb 2019 - "We'll All Be Home for Christmas"
Edgar Allen Poe Haunt of Horror #1 2006 - by Richard Corben
---
---
Original Page August 20, 2023 | Updated August 24, 2023