Richard Corben Bloodstar
1975-1976
This adaptation takes on more than just Robert E. Howard's world view of (ancient) struggle and heroics. This version includes a doom-filled science fiction future-tense back story that makes Bloodstar something more than an imagined backward glance to a simpler time of war, barbarians and adventure.
Richard Corben's Bloodstar work is copyrighted to 1975 and appeared as a hard cover book in 1976. The promotional text referred to the book itself as a "Graphic Novel." The Howard story was adapted by novelist John Jakes, and Corben also copy-edited and changed some of the material by Jakes. A paperback version put out by Morning Star Press in 1979 contained relettered, revised text by Jason Pocsik.
There are claims that Corben's effort on this qualifies as the "first true graphic novel" as the tale was not first printed in serial form but as one single effort in 1975, thus predating Eisner's 1978 A Contract With God (sometimes called the first graphic novel).
---
---
Bloodstar itself is adapted from Howard's Valley of the Worm, and it appears to be influenced by an earlier adaption made by Gil Kane, Gerry Conway and Roy Thomas that appeared in a 1973 Supernatural Thrillers magazine put out by Marvel Comics. The Corben adapted story also seems to use the H. G. Wells short story The Star as a framing device.
Corben's detailed, airbrushed artwork describes Howard's primeval world where a warrior is outcast from society and battles to survive against warring tribes and mutated life forms.
Corben takes Howard's story and adds a pathos not found in the source material. 'Bloodstar' is more than just a Howard anti-hero, but is a man struggling to survive while also meeting the responsibility of family. This in itself transports the plot line beyond what is typically contained in a 'barbarian' fantasy of this kind.
One of the particular things about Corben's artwork is that he uses a sensibility about rounding his forms using blacking and shadows. This in itself is not unknown in comics, but Corben uses the shadows to demonstrate the weight of objects, and he combines this with the attention to detail and the use of embellishment to create a complete picture that makes the reader's eye see both size, weight, and visual characteristics. Many comic book artists use heightened embellishment (especially in superhero comics) but they also leave the projection of form weight to coloring. Corben uses darkness to demonstrate this. Corben doesn't just "fill in" outline drawings, he makes complete forms in a manner that is more often the domain of painting versus line illustration.
Related: More Comic Book Reviews
---
---
---
Reviews of Richard Corben
House on the Borderland 2000 - by Richard Corben
Edgar Allen Poe Haunt of Horror #1 2006 - by Richard Corben
---
Official Corben Comic Art Site
Offical Richard Corben Studios Website
---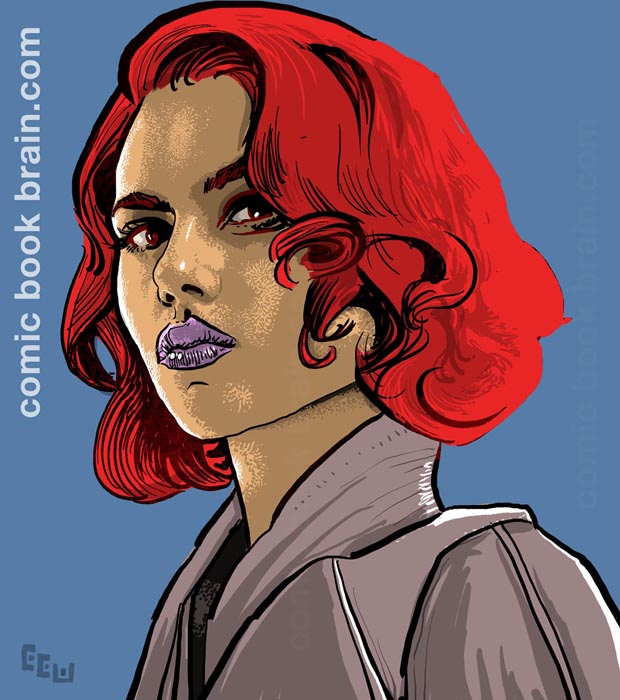 Related: More Reviews!
Brave and the Bold #131, DC Comics December 1976 by Bob Haney with art by Jim Aparo
Review Adventure Comics #423, featuring Supergirl DC Comics Sept 1972
Review: Knight Terrors First Blood #1 DC Comics July 2023
Hell is a Squared Circle by Chris Condon and Francesco Biagini September 2022 AfterShock Comics
Review: Weird Mystery #4, Jan-Feb 1973
The Secret Life of Catwoman, Batman #62, Dec 1950–Jan 1951
The Origin of the Superman-Batman Team - review of World's Finest #94, May-June 1958, art by Dick Sprang
The Spirit Reborn - Review of The Spirit #1, Feb 2007 By Darwyn Cooke
Superman Confidential #1, January 2007 By Darwyn Cooke and Tim Sale
Richard Corben's Edgar Allan Poe – Poe's Haunt of Horror #1, 2006
Bloodstar - 1975 - Richard Corben
House on the Borderland 2000 - by Richard Corben
Review of the Joker Graphic Novel - Brian Azzarello and Lee Bermejo 2003
Review Harley Quinn #55, Feb 2019 - "We'll All Be Home for Christmas"
Edgar Allen Poe Haunt of Horror #1 2006 - by Richard Corben
---
Amazon: Cage by Corben - 128 pages
---
Batman: The Definitive History of the Dark Knight in Comics, Film, and Beyond - AMAZON
---
---
---
Original page March 7, 2011 | Updated December 24, 2020