---
House on the Borderland
by Richard Corben
Published by Vertigo | House on the Borderland
Adapted from the original story written by William Hope Hodgson

Adaptation by Simon Revelstroke (Adapter), Richard Corben (Illustrator), Alan Moore (Introduction)

96 interior pages
Published by Vertigo - DC Comics, Year 2000
First: A few words about graphic novels
The Richard Corben and Revelstroke House on the Borderland is an instance when the marketing term "graphic novel" is actually quite close to being accurate. Too often a 'graphic novel' is at best a novelette, lacking the length (or depth) to be compared to an actual novel.
As a literary definition (and as a sales term) "graphic novel" is a positive one with good-intentions. For a medium that requires a great deal of labor to produce something (good or bad) that will have any length, 'graphic novel' seems like too much of a derivation of another term ("novel"), instead of a term that has its own standing and meaning according to its own medium. But the "comic book" is something of a bastard medium anyway, so it isn't a surprise when it gets ladled the bastard term of "Graphic Novel" to label its longer works.
I can see that the term helped to get comics foot in the door; but more vocabulary is going to have to develop. Calling a memoir a "graphic novel" does not have much accuracy, and certainly infers the wrong thing to readers who are not familiar with the breadth of material that has been produced in this medium. Putting a collection of X-Men pamphlet comics stories together and calling it a graphic novel, and then sitting it next to La Perdida on a shelf is going to send mixed signals about the medium on the whole.
---
---
The comic book industry has become a mainstay of the bookstore world, and this term is an established one now. Eisner used it in the 1970s, and I remember Marvel Comics using it to advertise mere 48-page 'graphic novels' in 1980. I hope something develops to differentiate the kinds of genres within the comic book 'graphic novel' world.
Corben hardly needs introduction to comic book fans. He has been one of the major independent talents of the industry for at least three or four decades now. His style is immediately recognizable once you have seen it, and it is a style that is different from whatever current trend you compare it too, whether at this present time or 20 years ago. Corben's emphasis on "rounding" his figures with inky dark shadowing, and his meticulous stippling is very individual. He caricatures heads and figures, and in general employs distortion and dramatic theatrical effects to tell a story.
In this instance of the 1908 story by William Hope Hodgson, the adaptation by Corben and Simon Revelstroke operates on multiple levels of time progression, as various characters from different eras interact with a particular Irish geographic location. Corben and Revelstroke work well together to make a cohesive story presentation that is heads and shoulders above the usual fantastic stories that make it into the graphic novel format.
The story seems similar to the later tales by H. P. Lovecraft in which ugly beings from another dimensional plane seek to enter the physical one of earth, to wreak havoc and create suffering in general. This horror story is skillfully scripted and handles the chore of differing, overlapping time periods clearly.
Corben sticks in little gags and jokes here and there in the details of his panels, as if telling the reader "it's all a bit of fun, isn't it?" even though the story itself is concerned mostly with loss, horror, and the siege-like atmosphere of a house encamped by something worse than an army of zombies.
I found it touching how Corben resurrected the dead Mary in the vision on page 56, and it is these very human touches that distinguishes Corben's art to me.
DC Comics has a page about the book here.
William Hope Hodgson (November 15, 1877 – April 1918) was an English author. His literary efforts included essays, poetry, short stories and novels. He died in the first world war.
Related: More Comic Book Reviews
---
---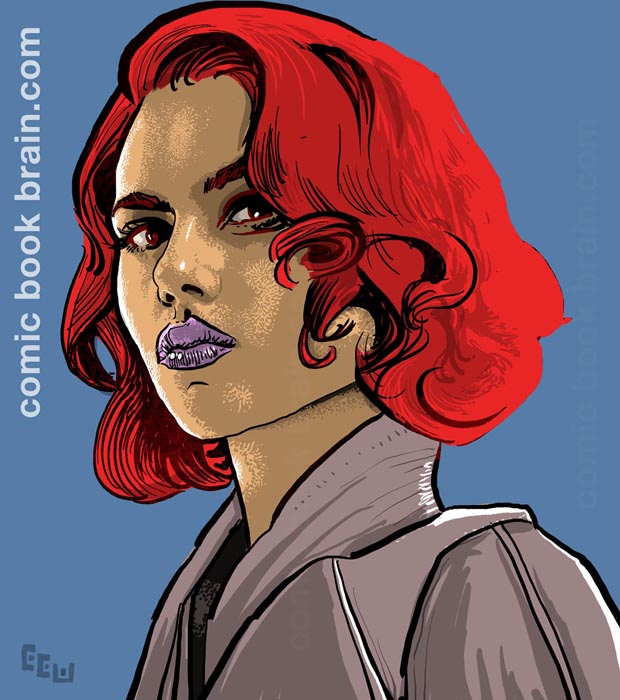 Related: More Reviews!
Brave and the Bold #131, DC Comics December 1976 by Bob Haney with art by Jim Aparo
Review Adventure Comics #423, featuring Supergirl DC Comics Sept 1972
Review: Knight Terrors First Blood #1 DC Comics July 2023
Hell is a Squared Circle by Chris Condon and Francesco Biagini September 2022 AfterShock Comics
Review: Weird Mystery #4, Jan-Feb 1973
The Secret Life of Catwoman, Batman #62, Dec 1950–Jan 1951
The Origin of the Superman-Batman Team - review of World's Finest #94, May-June 1958, art by Dick Sprang
The Spirit Reborn - Review of The Spirit #1, Feb 2007 By Darwyn Cooke
Superman Confidential #1, January 2007 By Darwyn Cooke and Tim Sale
Richard Corben's Edgar Allan Poe – Poe's Haunt of Horror #1, 2006
Bloodstar - 1975 - Richard Corben
House on the Borderland 2000 - by Richard Corben
Review of the Joker Graphic Novel - Brian Azzarello and Lee Bermejo 2003
Review Harley Quinn #55, Feb 2019 - "We'll All Be Home for Christmas"
Edgar Allen Poe Haunt of Horror #1 2006 - by Richard Corben
---
---
Reviews of Richard Corben
Bloodstar - 1975 - Richard Corben
House on the Borderland 2000 - by Richard Corben
Edgar Allen Poe Haunt of Horror #1 2006 - by Richard Corben
---
Official Corben Comic Art Site
Offical Richard Corben Studios Website
---
Amazon: Cage by Corben - 128 pages
---
Batman: The Definitive History of the Dark Knight in Comics, Film, and Beyond - AMAZON
---
---
Original review Jun 18, 2006 | Updated July 2021