Last Update: July 24, 2021
---
Black Widow's numbers are not good news for theater chains
Or so says Wall Street Journal
---
Thery're talking about making a film version of Batman: Dark Victory – Comicbookmovie
And "sneak peek" at The Long Halloween Part 2 – SYFY and are they going to stay true to the graphic novel? – IGN
---
Record comic books sales and the expanding Newbury Comic Book chain – stamfordadvocate
---
About the cancelled Superman game Blue Steel – MSN News
---
Batgirl TV Movie to feature Leslie Grace
Story at UPI Press
---
Manga title One Piece beating Batman in sales?
Story at Comicbook
---
Kickstarter comic book titles are growing funding numbers to new records
Story at SN Gamesradar
---
Blade reboot movie trying to pin down a director – Yahoo News – looks like they want Bassam Tariq
---
Batgirl movie casting begins – Gamespot
---
Casting on Batwoman Season 3 – impressive that a show with such a drop in ratings last season is given more time with a third season – Deadline Hollywood and at Cinemablend
Concerning Batwoman ratings, this article at Wegotthiscovered mentions it: "...season 3 kicks off on October 13th, with the show moving to the new night of Wednesdays, possibly as an attempt to combat the dipping ratings."
---
Ghost World movie reaches 20 year anniversary – UK Guardian
---
Black Widow to appear in Shang-Chi movie? – Comicbookmovie
---
"Mykonos Batman" helps implement pandemic restrictions on the Greek isle
Video and story at Eleftherostypos [in Greek, use Google Translate to change to English if needed]
---
The SDCC Comicon from 1970 to now – Multiversitycomics
The part that Detroit, Ray Bradbury and Artist's Alley played in the creation of the long-running convention.
---
Report on Rochester Indie Comics Expo – Rochester City Paper
---
Yikes ... Black Widow suffers gigantic box office decline in second weekend?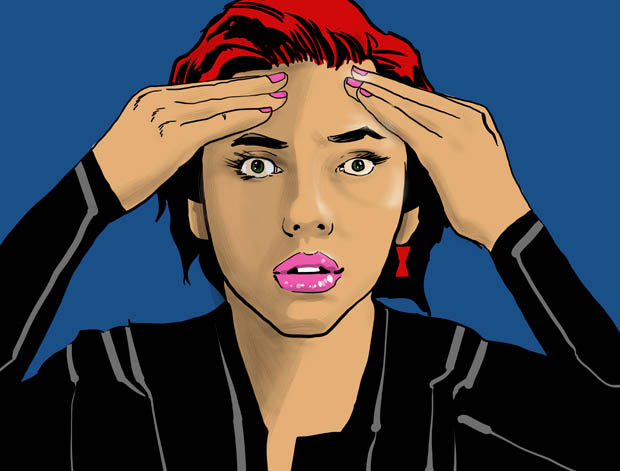 Theater owners furious at Disney strategy on Black Widow – Deadline Hollywood
In a press release dropped this afternoon following our analysis of what went sideways with the Marvel Cinematic Universe title, NATO asks how can a well-reviewed, well-received, highly anticipated Marvel title underperform leading to a first weekend Friday-to-Saturday collapse of -41%, and a -67% drop in weekend 2? NATO comes to the same conclusions as we did in regards to Black Widow getting her legs picked off: Piracy, and Disney+ at-home cannibalization which impacts not just the box office, but the pic's subsequent home window as well.
Some places were claiming an 80% drop in the second weekend, which probably makes Black Widow the all-time MCU champ (at least so far) for losing audience in a matter of seven days.
Well, turns out that's the case:
Black Widow has biggest box office drop of any film in MCU – Deadline
Hollywood "rattled" by Disney strategy on Black Widow – Hollywood Reporter
Piracy "spike" on Black Widow – MSN News
There were claims over the weekend that Disney has been doing phantom lay-offs and this will increase with news like Black Widow, meaning, according to the internet accusations, Disney is moving a lot of jobs to Florida and this means California employees have to either move or face dismissal, so, in effect, layoffs.
The question is how this might reach into Marvel.
---
Those times DC heroes appeared in Marvel Comics – Whatculture
---
The hungering continues...
"Comic books have taken over the movies. Must they take our indie auteurs, too?"
Story at Washington Post - MSN News
---
Review of Houston, Texas' Comicpalooza convention – Houston Press
---
Batman News Roundup:
Penguin only gets half dozen scenes in coming The Batman movie – IGN
He's gotta appear some if you're going to sell a Pengiun toy next March, 2022
Lego has a Batman Cowl mask set – Batman News
You can build it but I don't think you could safely wear it.
1989 Batmobile in the coming Flash movie – Wegotthiscovered
The headline at WGTC said fans were going mad at this news.
Ruby Rose says Batwoman suit gave her hives – NME
She found out that she was allergic to latex .
Adam West Pro-Wrestling Batman Appearance – Screenrant
West hilariously - and potentially through some level of inebriation - accuses Lawler of colluding with The Penguin and Mr. Freeze to make Tennessee's winter unusually frigid that year, a true crime against humanity if there ever was one. Lawler joining into the conversation only ratchets up the surreal nature of the event, with "The King" coming out in full Superman attire, followed by Batman referring to Superman as his friend "Sup," and even bizarrely invoking Marvel superhero Spider-Man, calling him "Spidey-Baby."
Batman and Robin movie "under-rated" – Screenrant
For pure entertainment value of the unintended kind, it is indeed a champion.
---
Space Jam vs Black Widow this weekend at box office – MSN Variety
---
World of Lebanese comic books – Albawaba
---
Brazil Comic Books: HQ Destro - aka The Hammer of Freedom – Manometcurrent
São Paulo, 2045. A communist dictatorship has spread across the planet and the Brazilian metropolis is destroyed. There are no more dogs – they have all been devoured by starving locals, including a large number of Argentines who fled the Peronist government, even more cruel than that of Brazil. Drones are monitoring people, who have been forced to enroll in a global biometric system. In this scenario, a former military man walks in the shadows, unidentified by the digital Marxist dictatorship. His name is João Destro. This is the starting point of HQ Destro, scripted by Luciano Cunha and designed by Michel Gomes.
---
"Shut Up Money"
The comic book writer, who co-created the Winter Soldier character and whose work helped inspire $1 billion grossers like 2016's Captain America: Civil War, made waves with a widely circulated interview in which he expressed dissatisfaction with his Winter Soldier pay. "I have made more on SAG residuals than I have made on creating the character," Brubaker told Kevin Smith and Marc Bernardin on the Fatman Beyond podcast, referencing his cameo in Captain America: The Winter Soldier (2014). In May, Ta-Nehisi Coates, whose run on Black Panther comics helped the $1.2 billion- grossing Chadwick Boseman film get greenlit, backed Brubaker in an interview with Polygon, noting that he was fortunate not to depend on comics for a living. "I wish that Marvel found better ways to compensate the creators who helped make Black Panther Black Panther," said Coates... Comic book history is full of stories of writers and artists who signed meager deals only to see their creations become icons, dating back to 1938, when Superman creators Jerry Siegel and Joe Shuster signed away the character for $130...
Story at Hollywood Reporter
---
Collectible Pulps climb in value
"Pulps are a super-cool, rare, up-and-coming collectible," says Zurzolo."They feature beautiful, racy, often graphic covers, especially compared to comics — and of course, they're available for a fraction of the price." For some, the scarcity of these fragile collectibles is part of their appeal. After all, the term"pulp" comes from the cheap wood pulp paper they're printed on. Typically, the pages were left untrimmed, leaving them prone to chipping and flaking. Most significantly, it's expected that the leading comic book grading companies will soon begin grading pulps. Currently, pulps are graded by the dealers themselves, rather than a third party
Story at Menafn
---
Doctor Strange II shall be scary – says Eliz Olsen at Comicbook
---
Kevin Feige want to add more Julia Louis-Dreyfus to MCU
–
Comicbook
---
Black Widow crosses the line... of $200 million global theater earnings
Disney's "Black Widow," the first Marvel movie to grace theaters in two years, has surpassed a notable box office milestone, hitting $200 million worldwide. For the Marvel Cinematic Universe, a franchise that remains unrivaled at the box office, that would not traditionally be a benchmark worth highlighting. Many of its recent installments, at least the ones released pre-pandemic, have flown past $200 million globally in their opening weekends and climbed to $1 billion with relative ease. But, even as vaccination rates increase and people adapt to the outside world, moviegoing has yet to revert to normalcy.
Story at Variety
---
DC bringing a new Nubia title to stands – Gamesradar
In the recent Infinite Frontier #0, Nubia became Queen of the Amazons after her predecessor, Hippolyta, left to join the Justice League.
Nubia was created by Robert Kanigher and Don Heck. First appearance was in Wonder Woman #204, January 1973 – Comics.org
A copy of Wonder Woman #204 sold at Heritage Auctions for $1560.00 in 2019.
---
Immortal Hulk #50 is the last issue – Comicbook
---
Do comic book hero deaths last? – Gamesradar
---
Adhouse is coming to the end of the line – Multiversity Comics
---
Dwayne Johnson promotes Black Adam, shows off the movie set – Yahoo News
---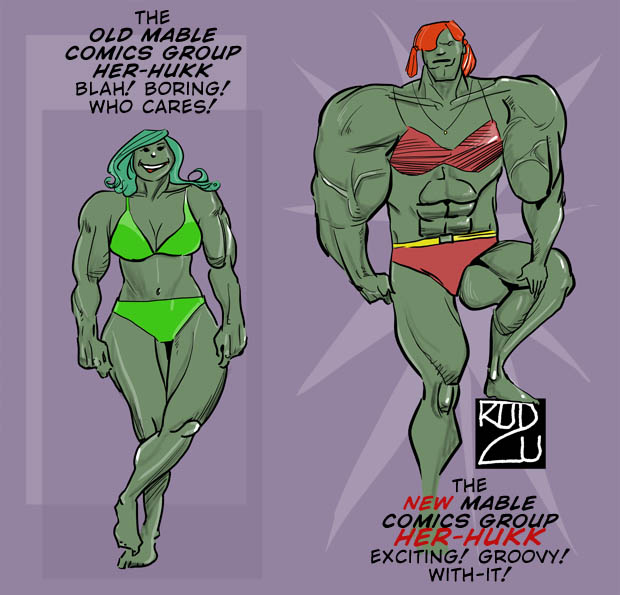 ---
New The Suicide Squad movie promo stuff coming out
Story and images at Comicbook
---
The "secret origin of Marc Silvestri" – Gamesradar
---
No committment from Kevin Feige for when Venom wil enter the cinematic MCU – Brobible
---
DC Comics artist Robson Rocha has died – Comicbook
List of Robson Rocha work at comics.org
---
New York Comicon sold out in 12 hours – Gamesradar
---
The disturbing stats on Black Widow – Wolfstreet
Walt Disney disclosed the other fascinating thing about the plight of brick-and-mortar movie theaters: It had raked in $60 million from streaming "Black Widow" over the weekend on Disney+, for $29.99 per home, on top of the monthly subscription fee, no theaters involved.
Disney gets a cut of maybe less than 50% of the $80 million in box office ticket sales. But it gets 100% of the $60 million it took in via Disney+.
This was the first time that Disney disclosed this type of streaming data since it launched Disney+ in November 2019 – and it shows the very chilling prospects for brick-and-mortar theaters.
Are Movie Theaters doomed?
The suggestion in the article is that Disney is on the verge of discovering the link to cutting movie theaters out of the loop of selling a movie to a popcorn-eater. This strikes me as far-fetched, though I understand it seems tantalizing since it is a dream that production companies have sought as a promised-land of super-profits every since each iteration of technology comes along promising to free them from subservience to the theater chains, though none have yet to do so (the "captive audiences" of the pandemic hardly counts as a technological revolution).
The numbers look good for Disney+ to grab in that reported $60 million for home video rentals, and probably much more as the novelty of seeing Black Widow at home persists for a little while, but is there any reasonable person who believes at-home buyers are going to spend $30.00 for other movies every, say, weekend, while also maintaining the payment of the cost of subscription? And even if that were possible (and I doubt it is) then the bigger problem facing Disney or any other major production company making movies for the small screens of homes is the competition which will flood in from other production houses. Black Widow had no real competition and it has name recognition built upon the magnum-sized franchise of the Marvel MCU films that ran in theaters and coalesced together a mammoth audience, not to mention an audience that has been waiting for this specific movie to come out as it skipped past previous release dates, one after another, due to pandemic restrictions. How much can that special situation be repeated for additional, future films? What production company wants to run marketing campaigns that span years unless the payoff is a solid shot at their film joining the billion-dollar club?
An obvious problem is Marvel movies down-sized to living room screens are not going to have the same impact, and will be primed for getting beat at their own game by smaller production houses that could can face down the big studios within a better competitive, for the smaller-shops, arena, charging less money and using hungrier actors, directors and writers. There's also the sheer degradation of the movie spectacle mutating into a mere TV show, no matter how it is hyped as a big-deal Hollywood project.
This situation seems eerily similar to the one that faced Hollywood before, back when TV sets proliferated around the country in the late 1940s and into the 1950s. The Hollywood response then was to shift things to a paradigm where TV sets couldn't compete: theaters made their screens bigger, wider, and the sound better, meanwhile Hollywood studios through money into visuals and locations that recalled the mammoth super-epics of the silent era, yet now with color and mega-stars that roamed all over the celebrity-starved media of the country, grooming interest in coming titles. It's true that in almost every area of this formula Disney+ (or HBO Max, or any other screening service) can compete by gathering together stars and spending money on CGI and hiring great stuntmen, but there's one remaining thing they can't ever beat, and that's the sheer physically-dominating size of a giant movie screen and the big loud sound system (and the junk food eaten outside of the home. People try to maintain a better discipline over their food choices within their domestic sphere, but when they're at a movie theatre and its thus a special occasion, limits get removed, which should not be underestimated as a drawing factor for people tired of healthier home fare).
The principal of location to see an "event" picture shouldn't be lost on a company like Disney, which after all specializes in theme parks requiring people to exit their homes to reach the entertainment destination. Changing that combination into just staying home risks movie-makers losing even more ground to an alternative entertainment vehicle that is already primarily home-bound and has been steadily devouring more and more entertainment dollars at the expense of every other institution that has to compete for the disposable income of the consumer: gaming. If Hollywood can't concentrate on who their real "enemy" is (and its not movie theaters), then at best all they're going to do is win a victory over themselves.
The goal of outfoxing the theater chains looks like a dubious project considering what's being lost. If the ticket-buyer can be convinced to settle for smaller and quieter, and if teenagers can be made to give up on going to movies as a place to be free from their family homes, and if couples can retreat from theaters being a relatively "cheap" highlight of an evening out together, then maybe sitting at home and watching a Hollywood film made just for that occasion has a chance of becoming a habit, but "smaller but at the same price as a movie theater" sounds like a business model designed by accountants, not showpeople.
Bottom-line, convincing the consumer to "downsize" willingly and to keep paying the same (or higher prices) sounds like a terrific long-shot. But if Disney (and other streaming services) can force a situation where all the competition is knocked out of the way (including the theater chains), and they're the only choices left, they can foist whatever they want onto a consumer facing fewer and fewer entertainment choices, and it is bound to bring a profit, but then comes the obvious question: does it please the consumer? I don't see how.
---
Making it in Filipino comics – CNN Philippines News
---
Cliff Chiang doing a 4-issue Catwoman series – Bleedingcool
---
Black Widow movie audience is.... mostly male – CBR
---
Semi-good news for superhero movies
The good news for Disney is that they've got a movie making some money and thereby creating cash-flow, and the numbers look pretty good on the outside ($215 million world wide so far for the Scarlett Johansson picture), but the downside is that most of the number-crunchers are saying that the decision to run the film simultaneously on Disney+ is contributing to the huge number decline following the Thursday-Friday opening. Compared to previous Marvel films, the Black Widow audience is drying up faster than previous releases, and that bodes ill for it to become a long-running summer repeat-viewer.
For the first time since the pandemic hit in mid-March 2020, the total domestic box office has finally exceeded $100M over three days. Yes, thanks in part to Disney's release of the long-awaited Marvel title Black Widow.
---
Top Twenty Graphic Novel sells are all manga titles
Story at Comicbook and at ICV2 which compiled the data
---
Pattinson says "no thanks" to working with director Matt Reeves again – Wegotthiscovered
---
Thor vs. Loki vs. Password protection – Forbes
---
Black Widow made $39 million Friday – Hollywood Deadline
---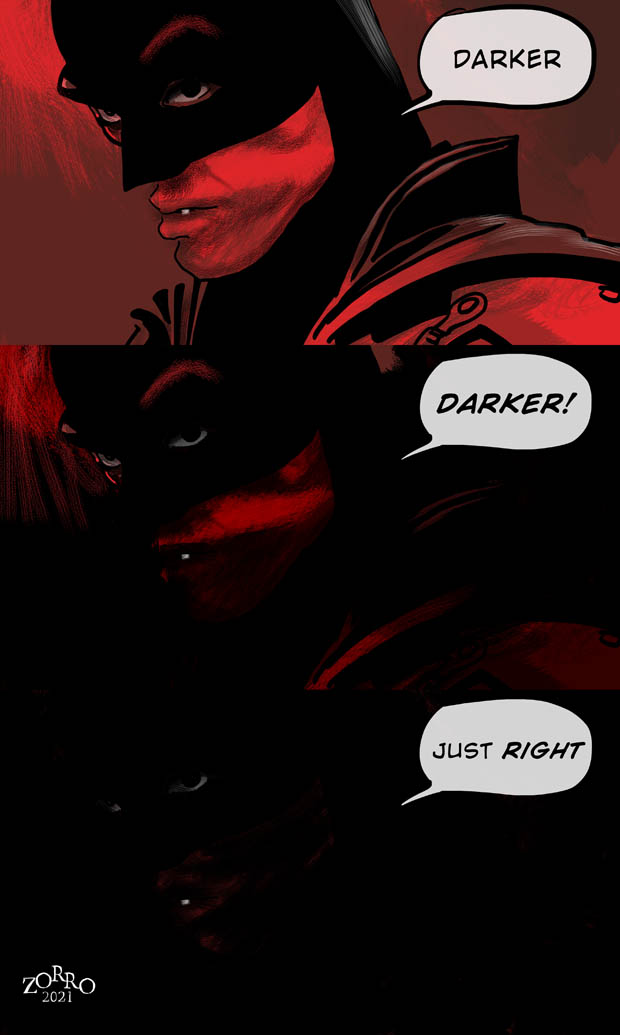 Pattinson said he wants The Batman movie to be even "darker" – Koimoi
---

---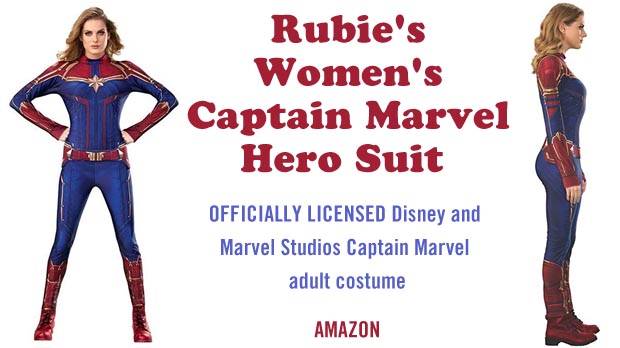 Rubie's womens Captain Marvel Hero Suit Adult Sized Costumes, As Shown, Medium US
---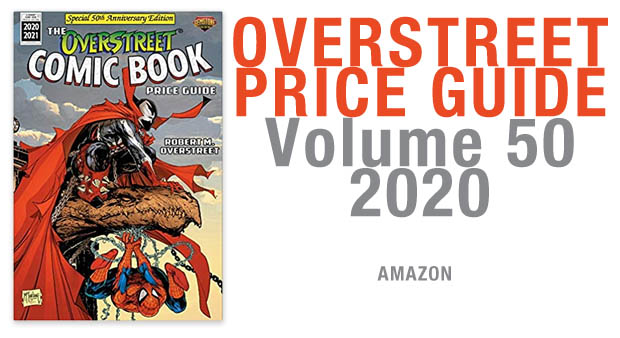 The Overstreet Comic Book Price Guide Volume 50 – Spider-Man/Spawn
---