Last Update: January 25, 2021
---
Batmobile (aka "Keaton-mobile") for sale
...road legal replica of the classic Batmobile used in the films starring Michael Keaton is set to sell at auction
Story at MSN News
---
Endless number of stories about George Clooney in a bad Batman movie has a new addition:
George Clooney Learned to Seek Out Good Scripts After Batman and Robin - Donning the cape and cowl helped Clooney learn to focus on quality.
Story at IGN News
---
Feel good story of the year:
The Man Who Bought Incredible Hulk #181 For $5 In An Antique Store
Story at Bleeding Cool
---
You can get a signed copy of BRZKR from Keanu Reeves, but you may have to purchase 1,000 additional copies to obtion it.
Story at gamesradar
---
The Multiverse: the streaming wars and DCU vs MCU
The blueprint for interlocking streaming series may be foreshadowed by an experiment on linear TV. Since 2014, The CW has run annual crossovers among its DC superhero properties, culminating in 2019's Crisis on Infinite Earths — an adaptation of a DC Comics storyline bringing together shows such as Supergirl, Batwoman, The Flash, Arrow and Legends of Tomorrow that also featured cameos from other DC series and movies, including Ezra Miller's big-screen Flash. "We started with the litmus of, 'Do we think this is cool?' But inevitably phrases like, 'The fans are gonna love this' and 'People are going to go crazy' would seep into our discussions," says writer and producer Marc Guggenheim. "I think the Venn diagram between what we wanted and what the fans wanted is practically a circle."
Sort of an overview at Hollywood Reporter
---
Seems a little premature since the first film is not even out
"Colin Farrell's Penguin Reportedly Returning For The Batman 2" - story at Wegotthiscovered
---
Tom Holland: "I thought I was gonna get fired for Captain America Civil War"
Story at MSN News
---
Where the eyeballs are...
SuperData's latest monthly report tracking global digital video game spending reveals that December was a record-breaking month for the industry. Spending hit $12 billion, the highest ever...
Story at Twinfinite
---
Marvel's "Heroe's Reborn"
Story at Bleeding Cool
---
"Hear me out: why Batman v Superman isn't a bad movie" - MSN News/UK Guardian
That's not the only defense of the film, from 2016: "Batman v Superman Returns Soul to Superheroes - Zack Snyder dares to infuse the comic-book genre with moral and political substance" - by Armond White at National Review
---
DC Universe Infinite has launched - competitor to Marvel Unlimited
...solely focus on the digital comic book side of the app
The digital service includes the back libraries of Vertigo and Black Label. So far the service is domestic market only, but will probably expand to Europe later - story at Androidpolice
---
Evening of Feb 23 devoted to getting new Superman and Lois TV show off the ground. The Flash TV show starts up the week following.
Details at Deadline
---
"Marvel is magical," and Daniel Kaluuya and Tom Holland - Variety
---
Batman Animated Series rebooting for HBO Max
Story at Uproxx
---
Bat-kids complicated history, aka biological son, Damian Wayne - Menafn
---
There's a Batman-Biden link
And it is through Bat-superfan Sen. Patrick Leahy - story at Daily Dot
And then there's also a Captain America - Biden link, too - photo of 27 year old Biden "is basically Captain America" - story at Ta Nea (it's in Greek you'll have to use translator - like google translate - to read the page, unless of course you can read Greek.)
---
President Biden and VP Kamala Harris are in the comics
Story at Msn News
---
Marvel's Spider-Man books for 2021 - story at Gamesradar
---
King Kong vs Godzilla is now set for March, and this prompts a very obvious question
Is there going to be a rush to schedule movies into theaters?
With political leadership in large urban centers calling for reopenings to get the retail world back on its feet, a "snooze, you lose" panic may hit movie conglomerates who may sense a chance to earn some real box office gold has miraculously arrived.
Usually, nailing down vaunted spring and summer weekend premiere dates was the domain of a lot of marketing strategy (and money) to pick the best calendar dates that wouldn't have a lot of competition showing up at the same time. But, the pandemic of 2020 blew up that entire business model, and now in the beginning of 2021, it looks like productions have contented themselves to aim for online streaming, or a hybrid theater/streaming method (which so far hasn't yielded very good results, Wonder Woman 1984, probably the biggest example of this mix-and-match strategy, hasn't come anywhere near covering the cost of its production budget).
But with the political will beginning to materialize to "get things back to normal," that will also include the lucrative world of movie box office. Movie companies are not going to want to show up last to the race for best release dates, even if they're not 100% committed to that future release date, since after all, there's talk of a "third wave" of the pandemic, of mutant variations of the virus, and so on, all possibly bringing in harder and harsher lock downs. But the chance there's going to be a sudden opening up of the American economy, especially since spring is coming and summer is not far behind, both warm time periods that seem to cause the virus to subside, there will be hoards of people (especially young people, for decades now the ideal target audience for movies) looking to buy tickets to something.
(For comparison, the Liam Neeson action film The Marksman was number #1 at the USA box office this holiday weekend with a cume of only $3.7 million.)
The quandary of openings and not-openings is not discussed in this video from IMB Movie Reviews (below) which covers just about everything else having to do with the turmoil of movie production:
Story about the schedule change for Godzilla vs King Kong into HBO Max and theaters also at Justjared.
---
Spider-Man III is going to be a Ho-Ho-Ho movie
Apparently a Christmas time movie says Movieweb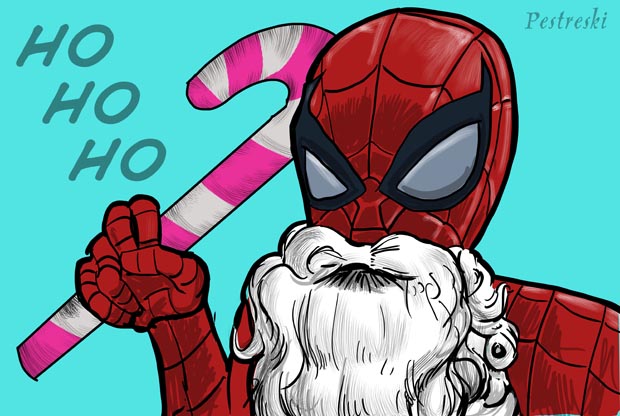 ---
Bruce Timm on Michael Keaton in Batman Beyond - - in a way, he looks too good to be old man Bruce Wayne
He looks like he could kick most guys' asses.
And other remarks (mostly positive) at comicbook
---
Is the DC Comics future tied up in their 60-page anthology titles?
They talk about it at Bleeding Cool
---
Speculations on a Batman Beyond film with Michael Keaton
Story ay Movieweb
---
Ethan Hawke will be in the coming Moon Knight series
Story at Gizmodo
---
Scott Pilgrim vs. the World game a "big hit"
Story at The Gamer
---
They say Zack Snyder's coming Justice League cut will be four-hours-long
Looks like it is time to bring back the concept of The Intermission - story at comicbookmovie
---
Netflix is going to screen a new movie every week this year
On Netflix's 2021 slate are films starring Leonardo DiCaprio, Jennifer Lawrence, Meryl Streep, Chris Evans, Jonah Hill, Zendaya, Dwayne "The Rock" Johnson, Ryan Reynolds, Gal Gadot, Jake Gyllenhaal, Sandra Bullock, Chris Hemsworth, and Denzel Washington.
They'll be outnumbering Disney's 50-movie schedule by twenty titles - story at qz.com
---
Comic Book artist for Legion of Super-Heroes Steve Lightle has died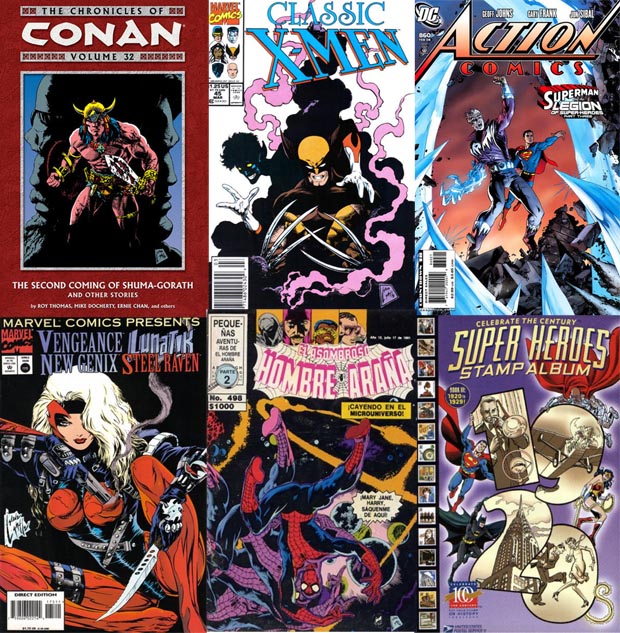 Covid-19 counts another fatality - story at MSN News
Obit at CBR
---
The book "Invisible Men" about the history of African-American comic book cartoonists
Story at Mercury News
---
Tom Holland now shooting Spider-Man 3
Story at justjared
and: Daredevil in Spider-Man 3? - MSN News
---
Wandavision and the comic book plots - MSN News
---
I did it for the kids, literally - Ben Affleck on Justice League - story at Hotnewhiphop
---
Complete The Phantom collection coming
Story at Bleedingcool
---
Galaxy Quest II?
Never give up, never surrender - story at ew.com via Fark
---
Collecting high water marks
Daily Cartoonist on the recent Tintin original art sale of $3.9 million, and a copy of Batman #1 in mint condition going for $2.2 million.
---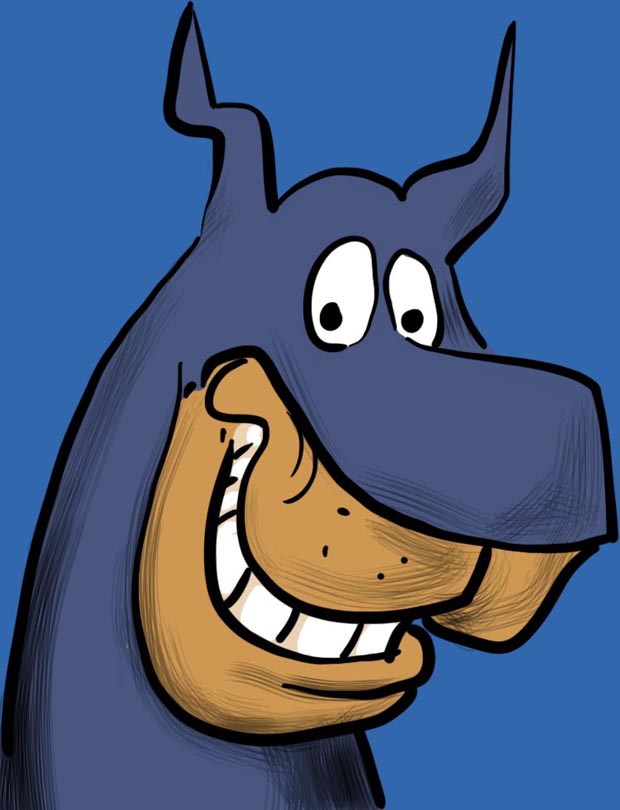 This is not the new Batman
DC Comics premieres new Batman/Scooby Doo comic book
This is far from the first time Batman and Scooby-Doo have collaborated on crimefighting, with the two first crossing each others' pasts in 1972 episodes of The New Scooby-Doo Movies. It's also not the first time the characters have met in comics, with the most recent occasion taking place in the recently-concluded DC series Scooby-Doo Team-Up; clearly, there's something to be said about the partnership between one (Bat)man and his dog.
Nope, the coming project is not an issue of the Brave and the Bold. The ongoing title will be called Batman and Scooby Doo Mysteries.
Story at MSN/Hollywood Reporter
---
Chris Evans coming back as Cap'n America? - E Online
---
Demon Slayer massive sales and the anime movie Mugen Train
Story at Comic Book and at MSN News
Set in the Taisho era (1912-1926), the movie portrays a young protagonist fighting demons who have killed his family and have turned his younger sister into a demon herself.
The story was originally a serial in the weekly manga magazine Shukan Shonen Jump. The broadcast of its anime version on television and online streaming expanded its fan base.
The film could reach America in February according to Comicbook
Why all the hullabullo over Demon Slayer? Because:
Dec 1, 2020: Highest selling comic of 2020 is manga title Demon Slayer
Sales of 82,345,447
Story at Comicbook
Other big sellers are:
Kingdom 8,251,058
One Piece 7,709,667
Haikyuu 7,212,099
Jujutsu Kaisen 6,702,736
For a comparison, see this list of the best selling comic books of the 21st century here at Comichron - number one is Star Wars #1 from 2010, the reboot of the series by Marvel. It has sales of 1.073 million.
---
Mint copy of Batman #1 goes for $2,220,000 million
Collectors/investors are not just chasing Tintin. The copy of number one was graded a 9.4.
Auction page at Heritage Auctions
Story at NY Post
---
Tintin original art being auctioned
Update: Art sells for 3.2 million - MSN
Comic book lovers and tourists alike can catch a socially distanced glimpse of a Tintin drawing by Herge in Paris before it goes under the hammer Thursday, estimated to sell between 2 and 3 million euros and possibly break the record for the most expensive comic book art in history. The 1936 work in Chinese ink, gouache and watercolor, was destined as a cover for The Blue Lotus, the fifth volume of the Belgian journalist's adventures.
Story at Saint Louis Post-Dispatch
"After years in a drawer, Tintin painting tipped to fetch over 2 million euros" - Reuters
---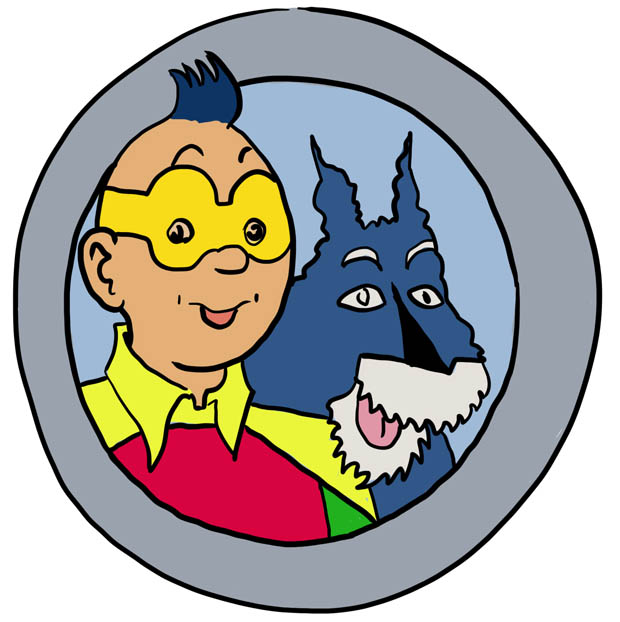 This is not the art
---
Gotham P.D. TV show is changing
Joe Barton (of Girl/Haji) is now in charge of making the TV tie-in to the Robert Pattinson The Batman movie.
Story at Movieweb
---
Wandavision tie-ins to Doc Strange II and Spider-Man III
MCU marketing in synch at Movieweb
---
Ray Fisher out of the cast of The Flash - story at comicbookmovie
He also mentions that this is "the end of my time as Cyborg," so chances are he's now done with the role. This isn't surprising, and it was hard to imagine a scenario where Fisher would continue to play the character after saying he is no longer willing to work on any project Hamada is involved with.
Meanwhile, Fisher is in the coming Snyder Cut Justice League - release date speculations at Cinemablend
---
Chris Pratt as young Indiana Jones? - story at wegotthiscovered
---
Graphic Novel sales up 29% in 2020
Details at Bleeding Cool
---
Danny DeVito + Ben Affleck + Michael Keaton?
More The Flash movie speculation at Cinema Blend
---
Controversial Spider-Man name change
There has been a lot of controversy surrounding Miles Morales since he became Spider-Man, and a not-insignificant amount of that controversy surrounds his father and his name, Jefferson Davis.
Story at CBR
---
Marvel presents the new Spider-Man suit for 2021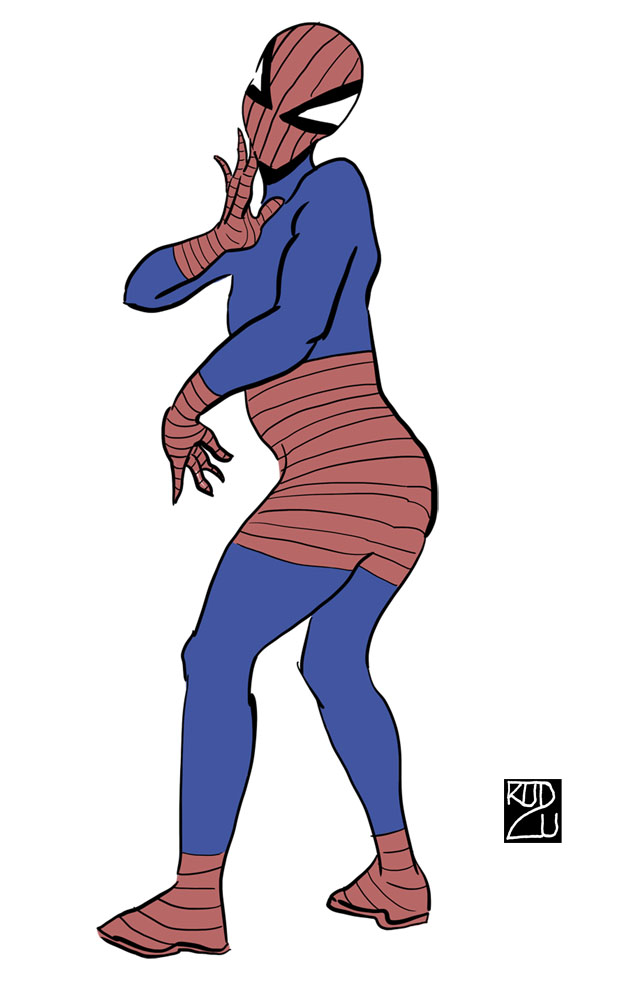 THIS IS PROBABLY NOT THE NEW SUIT
Article and image of the new suit at Comicbook
---

---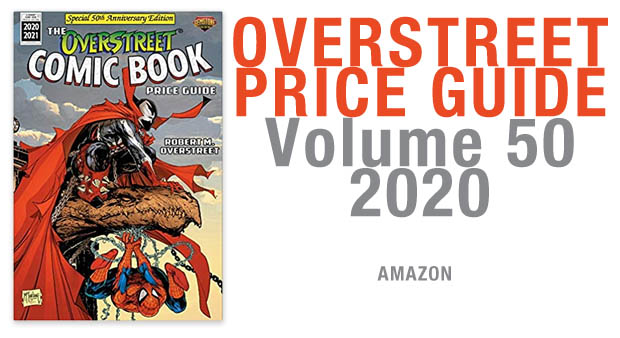 The Overstreet Comic Book Price Guide Volume 50 – Spider-Man/Spawn
---