Last Update: July 4, 2020
---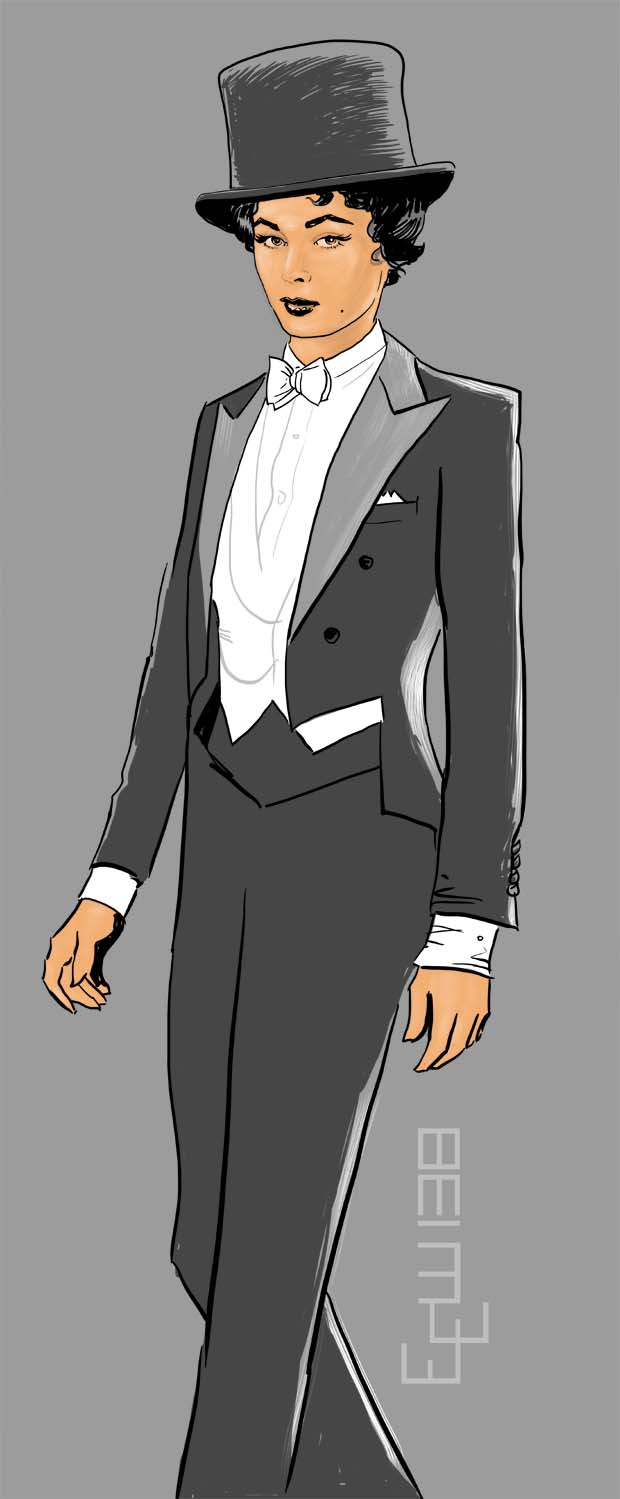 Zatanna Movie in the works
Story at Movieweb
---
Batman V Superman Ultimate edition goes to HBO Max
Story at Cinemablend includes Zack Snyder's comments on the "long" version of Batman V Superman is going to HBO Max, and he's very happy about it.
---
Marvel now has the Predator and Alien series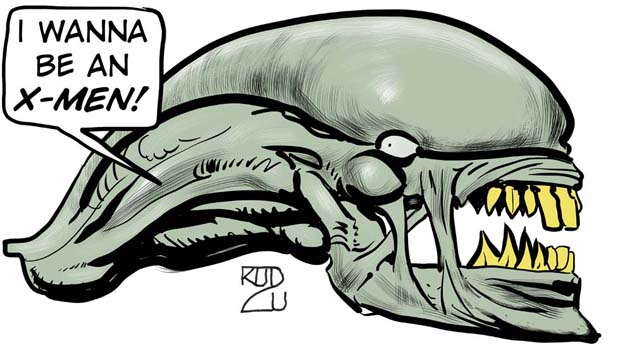 No more at Dark Horse because of the Disney-Fox merger - story at Comic Book
---
Dark Horse sticks with Diamond
Story at MSN News
---
Will MJ become Firestar in the next Spider-Man movie?
Speculation of enquiring minds seeking answers at CBR
---
Is the DC New Gods movie how Henry Cavill appears again as Superman?
Question asked at at Gamesradar
---
Flash movie project could connect directly to Michael Keaton's Batman Returns of 1992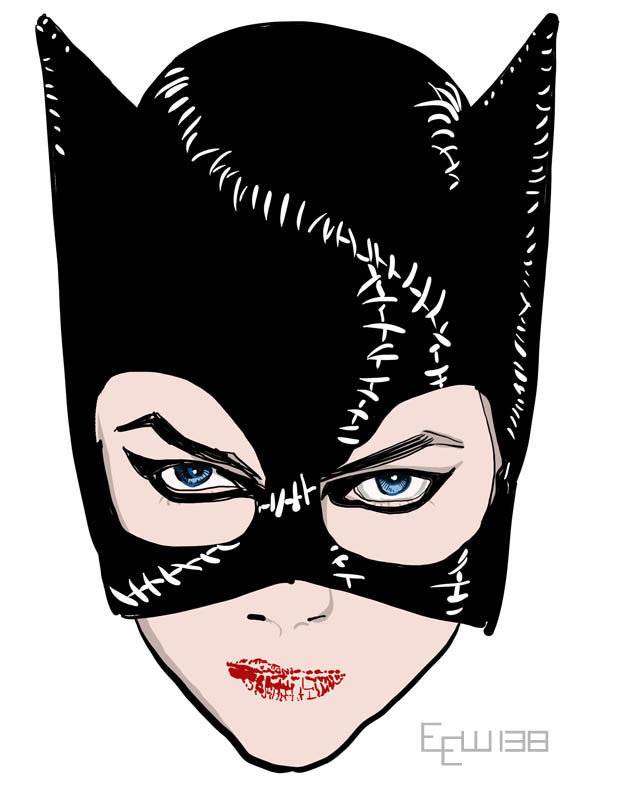 Interesting idea: it has to do with Michelle Pfeiffer's Catwoman - - explained at Wegotthiscovered
---
Bat-mania
Article discusses the turmoil of a Bat-fan who takes things to an extreme, impacting mental health. The story starts in a routine way (with a Batman calendar) but leads towards a problem with addiction for buying Bat-stuff, and consequently implementing measures necessary to combat it (for example, going on ebay becomes "a complete no-fly zone"). What forced a change in attitude was something familiar to many Bat-fans: a harsh reaction to Joel Shumacher's disastrous Batman and Robin:
In one laugh-out-loud moment, the documentary shows Maxwell in a toy store, brandishing a Batman figure as he explains to the camera that he used to be absolutely overjoyed to see children opening up Batman toys. Taking them out of their plastic packaging meant "I had one less to deal with in the world" and "my one at home would appreciate in value, just a little bit." In another, he recounts how he once bought a Batman T-shirt from a person who was still wearing it.

Maxwell says the reason he quit collecting was not because he had an epiphany about the extent of his addiction; that came later. He quit because he was deeply offended by the quality of Batman & Robin, the widely derided 1997 blockbuster directed by the late Joel Schumacher.
"Inside the mind of a Batman collector" - Article about the documentary "Batman and Me" at UK Guardian
---
Upheavals and Covid continue to plague the Comic Book Business
Profile of the travails haunting the comic book business. Includes a brief survey (and history) of the DC/Diamond Distributors story. Article has anecdotes of how the pandemic has forced changes on small shops, and how customers want to get back into the places, owners comparing it to visiting a bar, which actually seems apropos in a number of ways.
Story at Biz Journal
---
Harley Quinn animated show going to HBO Max
And what does that mean? Article implies a number of things about the DC and HBO relationship - story at Gizmodo
---
Stan Lee's daughter Joan Celia Lee gets her case tossed from court
And is hit with a $1 million dollar fine for persisting to use up court time after failing in five other legal attempts. The story at Cinemablend includes information about a host of other legal entanglements and accusations about misuse of the Stan Lee name and "elder abuse" at the hands of one of Lee's past business managers (that is, before Stan passed away in 2018).
---
The many deaths of Superman
Relatively short article at CBR chronicles ways that Clark Kent has been deep-sixed by DC Comics, accompanied by a slide show of highlights.
One of the ironies of Jerry Siegel and Joe Shusters's character becoming more and more powerful over the decades of publishing him, and then becoming eventually an "immortal god," the logical storytelling step is to portray the character dying (repeatedly), both as a marketing campaign but also as a way to finally give Supers something he can't defeat, the final enemy, Death.
---
More changes at DC Comics: no more preview catalog of coming titles, but instead "checklist posters," according to Bleeding Cool.
---
Fans mourning the closing of comic book stores - Arkansas Democrat Gazette
---
Sign of the times: Barnes and Nobles long-term graphic novel buyer has been let go
James Killen was over 20 years the buyer at Barnes and Noble bookstores for their graphic novel store section.
Story at Comics Beat and at Bleeding Cool
Related: Wall Street Journal on the layoffs at Barnes and Noble (and some of their stores closing)
---
Wonder Woman III?
Director Patty Jenkins is already talking about a third film, but the pandemic makes it uncertain (and, though unmentioned, is the Hollywood reality that August's Wonder Woman 1984 has to prove at the box office that a third Diana Prince film would be doable). Also on topic is a Amazon film. Story at Joblo
---
Lynda Carter backs Wonder Woman as a state senator if Washington DC were to become a state
Story at Comic Book
---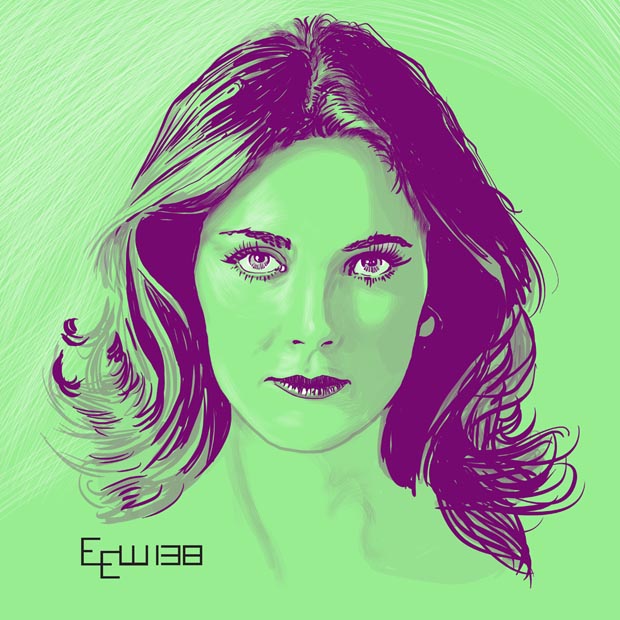 ---
Checklist of Marvel's EMPYRE crossover event
Details at Bleeding Cool
---
DC Comics proceeds with more "digital first"
Story at Games Radar
---
Margo Robbie to lead on a female-led Pirates of the Caribbean movie
Story at Hollywood Reporter
---
Superman Man O' Tomorrow
---
Another defense for Batman Forever
With the recent death of Joel Shumacher, voices have been popping up to defend the director's "good Batman film" since his other one (Batman and Robin) is typically ranked as the worst Batman film (yet made, that is).
Scott Mendelson at Forbes does a review of all the modern Batman films and pinpoints the good and bad about each, and gives Batman Forever a nice polish.
Thanks to a refreshingly agile Batman who could actually kick butt, Elliot Goldenthal's rousing heroic score (which sounded like a theme kids would make up while playing with their Batman action figures) and kitchen-sink visual sensibilities, Batman Forever is a mix of the 1970's "Caped Crusader" era (defined by Dennis O'Neil and Neal Adams) and the frankly over-the-top fantasy/sci-fi 1950's comics. It was the first modern live-action Batman movie which centered on Bruce Wayne himself, with Kilmer's Bruce Wayne forgiving himself for egging his parents into going to the movies on the night they died.
Full article at Forbes
---
Comic book stores that have closed recently
Article at Bleeding Cool on the end of the line for Comics Dungeon in Seattle; Corner Comics in Kirkland, Washington; MaximuM Comics of Las Vegas; Collectors Edition and The Comic Book Store in Little Rock, Arkansas. Article includes farewell and explanation notes from the owners, and it gives an overview of the tough conditions and situation at present in the industry.
---
Questions that keep us up at night
Which is stronger, Iron Man's suit, or Wonder Woman's sword?
Anyalysis at CBR
---
Spreading Free Comic Book Day across the whole summer
Free Comic Book Day organizers announced last week that, instead of cramming all of the annual releases for the event into one rescheduled Saturday this time, "Free Comic Book Summer" will take the place of the usual one-day event and give us a selection of new free comics every week from July 15 to September 9.
Interesting idea to go all summer, which prompts the thought: what is there were a trickle of free comics into shops year-round, this might actually pull in customers more often just to grab the free stuff, possible generating side sales. If staggered across all the publishers taking different time period slots, the 'year-round free comics' campaign could have a number of uses besides trying to lure fans of other books to the free books, it'd be a handy promotional tool for every shop participating.
Story at syfy
---
Micheal Keaton interview, 1989
The young Keaton discusses getting pegged for the Batman role and the backlash that followed. Video at ET Online
Related: UK Guardian story on Keaton returning as Batman for the Flash movie
---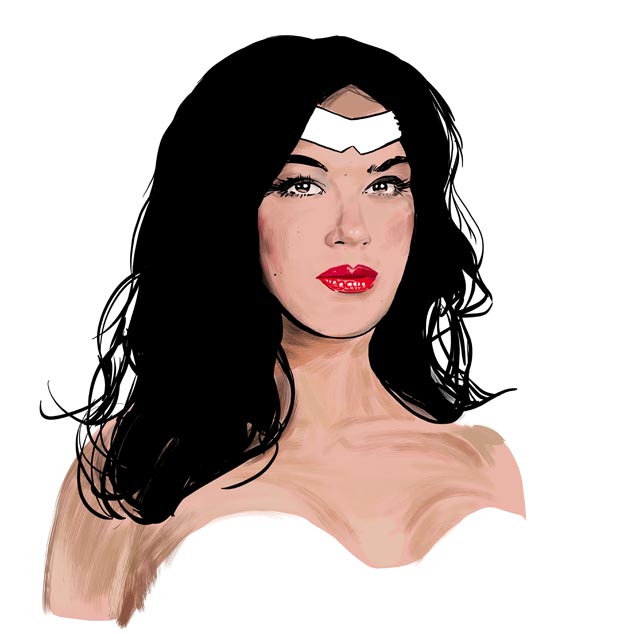 ---
J.K.Simmons: More J. Jonah Jameson coming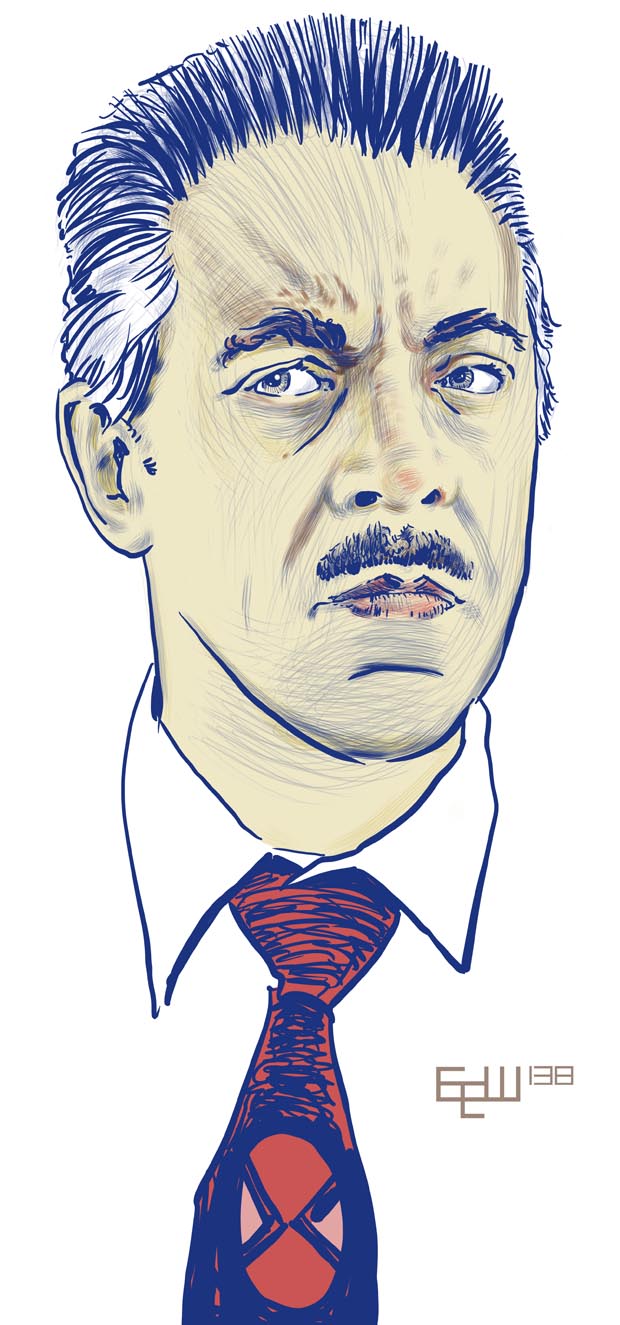 One of the best elements of the Spider-Man movies is how close to the comic book version has been Simmon's characterization of the hot-tempered Daily Bugle publisher, a role he has carried through different versions of the cinema Spider-Man over the decades. Article at Holywood Reporter says there's more coming. (What I would like to see is a whole film built around J.J.J., incorporating his interactions with not only Spider-Man, but a whole slew of Spidey-characters.)
Story at Hollywood Reporter
---
Editorial Simulation game mimics comic book editorial meeting
Story about the game from Tom Brevoort at Games Radar
---
Mighty Morphin Power Rangers #50 sells out before hitting stores
Story at Bleeding Cool
---
Director Joel Shumacher has died
Obit at UK Guardian and Washington Post
Shumacher directed both Batman Forever and Batman and Robin. He also directed The Lost Boys (1989), Phantom of the Opera (2004) and Flatliners (1990). He had a total of 35 directing credits for films, TV shows, music videos, etc. Prior to directing he was a costume designer.
---
Marvel Comics big ten controversies
Story (really more of a historical outline) about the "...really unforgettable flubs."
List at CBR
---
Michael Keaton could be playing Batman again
No, it's not a filming of Frank Miller's Dark Knight Returns, which would make a perfect bookend to Keaton's performance from the 1989 Batman. Instead it is a Batman role related to The Flash movie in the works. Story at Hollywood Reporter
---
What if Tom Holland goes over to DCU to play the Boy Wonder?
Story speculations at We Got This Covered
---
Toy Batman with a gun?
Article on new licensed figures at Comicbook
---
Scheduled Warren Ellis Death Metal story gets yanked by DC Comics
Story at Games Radar
---
Marvel's underwater Iron Man concept art
Art at comicbook
---
In praise of the Adam West Batman: The ten best Batman TV episodes
Episodes with the most "pow" - story at AV Club
---
DC Comics to strengthen effort at Walmart stores?
Story at Bleeding Cool
---
Dan Didio interview
It was the fastest eternity I've ever had... While it may be a third of my life there, it feels like it's almost my entire life.

"
In 2002 he was a comics writer and was offered a job as a VP at DC Comics, and as noted in the interview, one of his first official acts was to cancel his own book he was writing (Superboy).
Interview at Games Radar
---
NY Times: Denny O'Neil has died
June 18, 2020
A nice, somewhat lengthy obit by Richard Sandomir that covers career highlights from O'Neil's career, especially the famed Green Lantern #76:
That was a big moment, according to Abraham Riesman, author of a coming biography of Stan Lee, Marvel's patriarch. ...Mr. Reisman wrote, "No one had played with the dynamite sticks of black dissatisfaction and white guilt like this in the genre before." He called the scene "the moment superheroes got woke."
Story at you know where
---
Movie Web
- Zoe Kravitz says the batsuit fits Pattinson
---
Superhero Hype - Sony has announced that Spider-Man: Miles Morales is coming for Playstation 5.
---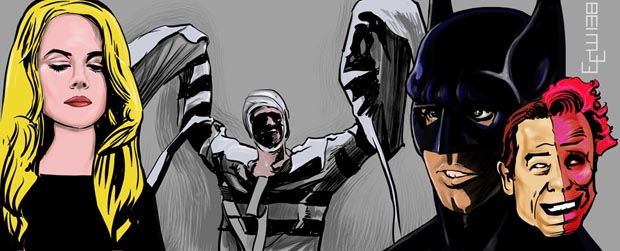 Collider - Praising the good in Batman Forever on its 25th anniversary. Article by Gregory Lawrence gives a nice behind-the-scenes review of what went into making the film, why Burton had bailed out (and also Michael Keaton) by the third film, and Joel Shumacher was onboard.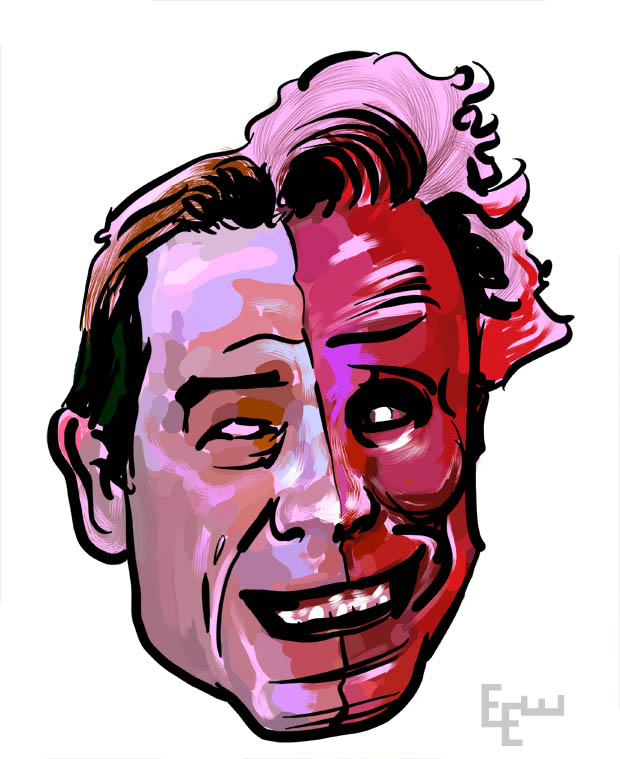 ---
---
The "DC Comics future is in Death Metal"
Death Metal is sub-titled the "Anti-Crisis," a term that Snyder has used in interviews leading up to the event. But what that term meant wasn't entirely clear until this issue. But true to his word, Death Metal is an Anti-Crisis ...Rumors of a new line of books for DC Comics, 5G, centered around five generations of DC history, have made the rounds since last year."
The basic premise of this seems to be instead of contracting the DCU as in past 'big event' restructuring, this one is going to try and expand it in some manner. If they can un-kill a lot of the characters that DC has been randomly bumping off over the last decade, this might be a good move just for that one single piece of the pie.
Story at Hollywood Reporter
Incidentally DC Comics new comics for June 14, 2020
---
The pandemic has boosted comic book sales through social media
Tapping into local sources, buying online and digging into their own personal collections, this new generation of online sellers has been quick to meet the demand of picky collectors while pocketing some cash along the way. These auctions and claim sales range from low-key, $1 book offerings to epic, mega-key "grail" sales, dishing out the likes of ultra-rare and valuable books like Avengers #1, Hulk #181 and X-Men #1."
Story at WBUR
---
Marvel counters DC Comics moving to Tuesday with new Wednesday variant cover project
Story at CBR
---
Heavy Metal magazine almost on 300th issue
Issue debuts with a pinball machine:
The pinball game focuses on Taarna, the warrior which debuted in the 1981 animated film Heavy Metal. The machine will have a soundtrack to include songs from the movie by Blue Oyster Cult and Cheap Trick, as well as new music by Sebastian Bach and Brendon Small.

"
Story at Gamesradar
---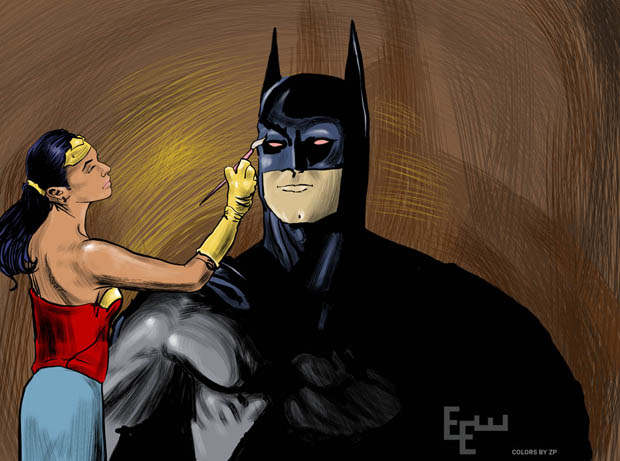 ---
Has DC Comics' move to new distribution broken the monopoly of Diamond?
Article speculates on reasons for DC Comics exit from the empire of Diamond Distributors, but also details the drawbacks found in the business model that has dominated comic books for decades. Story at IGN
---
Original Sam Raimi Spiderman movie writer talks about the story arc that wasn't used for the trilogy
Back in 2002, David Koepp wrote the screenplay for Sam Raimi's first Spider-Man film. The movie was a huge hit and defined the superhero movie genre for years to come. But Koepp did not return to write the sequels for Raimi's Spider-Man franchise. In an interview with Collider, Koepp revealed what he had planned for the webbed wall-crawler in Spider-Man 2 & 3.
Story at Movieweb
---
Superman vs the Klu Klux Klan
Story at NY Times
---
DC announces "DC Fandome" for August
Welcome to the dc fandome! a mega, 24-hour, immersive virtual fan experience which brings the universe of dc to life and features the stars, filmmakers and creators behind its biggest films, tv series, games and comics Join fans from all 7 continents for the largest gathering of talent, announcements and content reveals in the history of DC ... on Saturday, August 22, starting at 10 a.m. PDT, Warner Bros. will welcome fans everywhere into the DC FanDome—a free virtual fan experience where no badge is required.
Read at DC Comics
---
New internet theory posits Aquaman as more of a Joker film
Expounded theory at Digital Spy
---
Movie Schedules update
Tenet is moved to July 31 from July 17.
Wonder Woman 1984 moved from October to August 14, 2020.
The Many Saints of Newark, A Sopranos prequel, jumps from September 2020 to March 2021.
Bill & Ted Face the Music changes release date from Aug 21 to Aug 14.
The Matrix IV release is moved into the unknown of 2022.
The Oscars are to be held two months later on April 25, 2021.
The Walt Disney live-action Mulan is aimed for July 24, so it is the first major theatrical release of the summer of 2020, and a lot of eyes will be watching to see what happens. If it fills seats effectively that could cause these movie schedules to shuffle aggressively all over again.
---
Black Panther suit designs that didn't make it into the movie
Story at Digital Spy
---
Batman Begins perfected the sequel tease
"...before Marvel's Iron Man ... [Batman Begins] left audiences excited about a confrontation between the Dark Knight and the Joker."
Article at Forbes
---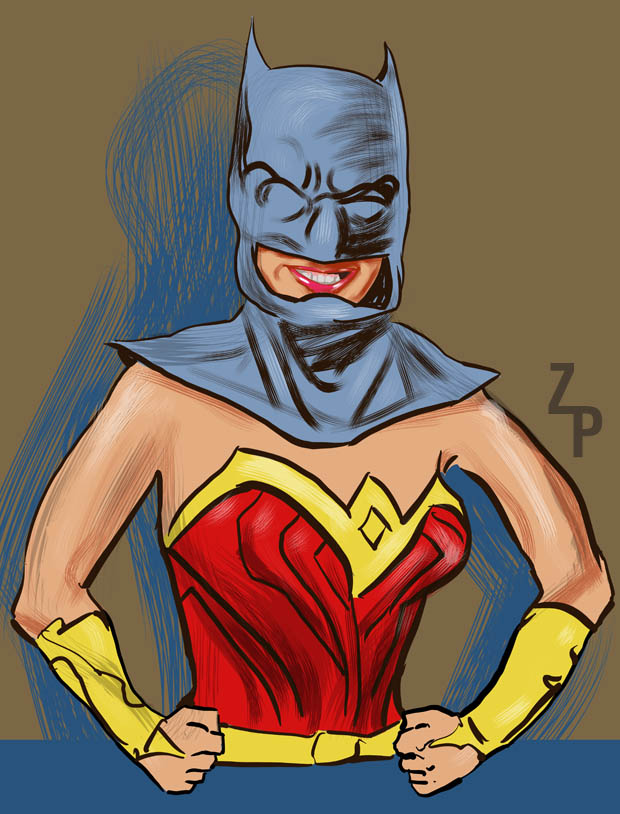 Gal Gadot appears in Bat-Cowl as production on the Zach Snyder cut Justice League gets going - story at Comic Book
---
Iron Man to reboot in September
Details on the comic series at Hollywood Reporter
---
Batman Begins - Chris Nolan 2005
"I wanted to try to do it in a more realistic fashion than anyone had ever tried to a superhero film before," Nolan told The Guardian in 2005 on the eve of "Batman Begins'" theatrical release. "I talked a lot about films I liked, particularly the 1978 'Superman,' which is the closest thing to what I proposed. Obviously, some of it is dated, but it's an epic film, with a certain realistic texture. I wanted to make the Batman epic you expected to have been made in 1979."
Original 2005 article at UK Guardian
---