Last Update: April 16, 2021
---
Stan Lee now on sodapop can
From Funko - story at Comic Book
---
Gotham Central not The Batman spinoff show
Story at Comic Book
---
Alex Ross interview
Ross' painted, highly-rendered illustration style doesn't look like anything else on comic shop shelves. It's not quite photorealistic, but it feels real. Before superhero movies began to dominate the box office, Ross' illustrations were the best way to see what DC and Marvel's heroes might look like in the real world. The appeal of Ross' work goes beyond that, though. Every one of the hundreds, if not thousands, of pieces he's done perfectly captures the essence of these iconic characters. There's a reason why Ross' designs have popped up in Wonder Woman 1984, the CW's big Crisis on Infinite Earths crossover, David Ayer's Suicide Squad..."
Story at Looper
---
A President Biden comic book coming
Story at MSN News
---
Batman Beyond: will it be Christian Bale or Michael Keaton?
They think it'll be Bale at Wegotthiscovered
---
Artisan edition of Romita Sr. Spider-Man
Story at Flickeringmyth
---
Science means you could own an Iron Man suit soon
You might need Tony Stark money - story atComicbook
---
The story of three cartoonists who escaped from the Nazis
Lily Renée, Bil Spira and Paul Peter Porges :
A groundbreaking female comic book artist, a MAD magazine star and a counterfeiter-turned-illustrator share the floor in an exhibit in New York City..."
Story at Smithsonian Magazine
---
The Rock says Black Adam movie production has begun - MSN News
---
Yard sale copy of Werewolf by Night comic appraised at 50K
From Pawn Stars TV show - story at Looper
---
Tom DeFalco, Ron Frenz and Sal Buscema teaming for AR enhanced NFT collectibles
story at Newswire
---
Fan pressure for Affleck Batman movie
...according to reports, the recent release of the much-awaited Snyder Cut of the Justice League, which featured Ben Affleck as Gotham's crime-fighting vigilante, has prompted fans to campaign for a standalone Batman movie starring Affleck, or 'Batfleck'.
"Fans Demand Standalone Batman Film Starring Ben Affleck" - story at MSN News
"After Zack Snyder's Justice League Success, Fans Are Really Pumped For More From Ben Affleck's Batman" – Cinemablend
---
---
"Meet Doc Savage, the most famous superhero you've never heard of" – Yahoo News [If you know who Ron Ely is, you're not asking this question.]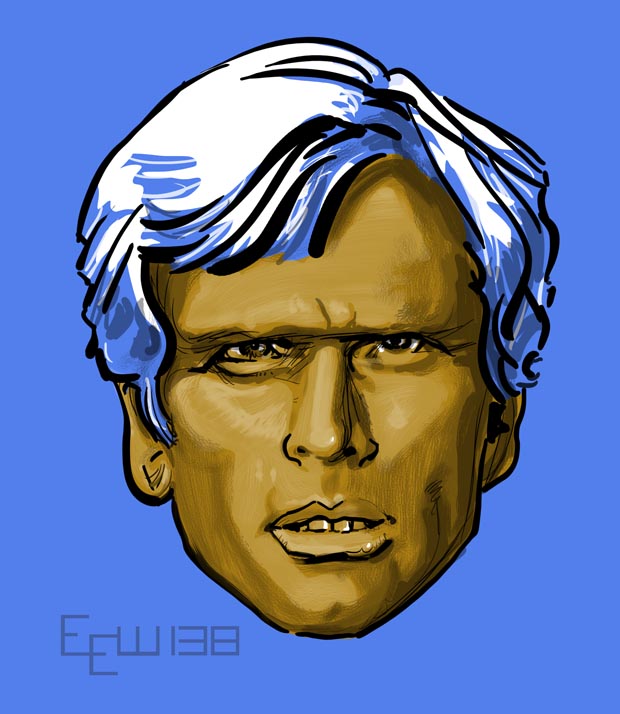 ---
Matt Kindt NFT comic strips
Story at Publishers Weekly
More about NFT art
---
Joye Hummel Murchison Kelly
Kelly, who died Monday at age 97, left the comic-book business shortly after World War II, becoming a wife and mother and later a stockbroker.
"She was the 'secret' Wonder Woman writer in the 1940s. Here's how she finally got her due at 94" – story at Washington Post
---
"All of the upcoming comic conventions in 2021 and beyond"
–
Gamesradar
---
Looks like Warner is switching back to theatre-only releases in 2022
Things started to change with Godzilla vs Kong. The movie had "a larger viewing audience than any other film or show on HBO Max since launch," according to the company, and also grossed $32.2 million in its domestic opening weekend. That's an impressive number considering the pandemic means theaters are still operating at limited capacity. Currently, the movie has generated more than $250 million globally in just two weeks leading industry analysts to declare that theaters are back, baby.
Story at IGN
---
---
Comic book artist Chris Yambar has died
Story at WFMJ
---
"Avengers Campus" due to open in June at Disneyland
Story at OC Register
---
Writer for Batman V Superman talks about the "darker version"
Story at Comicbook
"Batman V Superman Writer Says Warner Bros. Sabotaged The Movie" - Wegotthiscovered
---
"How To Build A Comic Book Universe Without Comic Books" – Forbes
---
Marvel plans three new X-Men books
Story at Gamesradar
---
Best selling comic in N. America? Dog-Man
Dav Pilkey's Dog Man: Mothering Heights has sold 236,000 copies in its first week of release according to a report from the NPD Group, making it the best-selling book in North America - comics or not. That's a repeat, as the previous volume, Dog Man: Grime and Punishment, was also the #1 book in North America when it was released in September 2020.

"
Story at MSN News
---
Christian Bale in talks for a Batman role return
According to Wegotthiscovered
---
Backorders on Manga titles may lead to "shortage"
Story at Comicbook
---
Joss Whedon to Gal Gadot during Justice League filming: "shut up and say the lines"
The Hollywood Reporter outlined more accusations against Whedon on Tuesday, April 6, alleging that the Firefly creator "threatened to harm Gadot's career and disparaged Wonder Woman director Patty Jenkins." ....Gadot, 35, reportedly "had multiple concerns" with Whedon's additions to the script. Per the outlet, the Israel native thought the portrayal of her character in Justice League was "more aggressive" than in 2017's Wonder Woman, making it difficult for "the character [to] flow from one movie to the next." Whedon allegedly told the Critics' Choice nominee to "shut up and say the lines," threatening to "make her look incredibly stupid in this movie."
Story at US Magazine
And more at NY Daily News
---
Marvel to start up new Moon Knight series in July
Story at Comicbook
---
Pattinson and the pressure of being Batman
I've done so many movies where, you know, I play these sort of partially monstrous characters. And whenever I've been promoting them, you know, normally, no one cares what you say about it. And I've just noticed every single time I say one sentence about Batman, there's this massive - I'm offending swathes of Batman fans...

"
Story at Cinemablend
---
King Kong vs Godzilla boxoffice indicates slowly reawakening movie theater market
Whoever said moviegoing was bound to stay dead, or that streaming has won, needs to go back to business school.
Story at Deadline Hollywood
"Godzilla vs. Kong provides hope to cinema industry with post-COVID box office record ... a huge increase on Wonder Woman 1984, which held the previous post-coronavirus opening weekend record" – Sky News
---
Rare "ashcan Action Comics #1" sells for $204,000.
Heritage Auctions page here
More on this page Auction Comics
---

---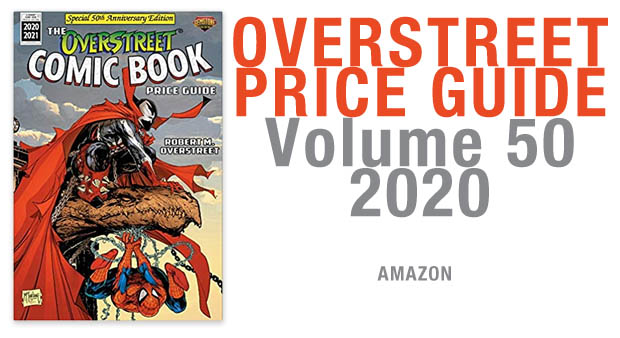 The Overstreet Comic Book Price Guide Volume 50 – Spider-Man/Spawn
---