Comic Book Brain
Last Update: March 28, 2020
---
Spiderman roams Scotland cheering up quarantined kids
Story at MSN News
---
Zach Snyder held a watch party for Batman V Superman with his own commentary
Story at comicbook
---
Is 2020 Comicon certainy in doubt?
Right now, we hear that SDCC is quietly proceeding as if everything is still on track. Representatives for the event did not respond to request for comment. Studio representatives say they are, in turn, waiting to see what the event's organizers decide before making their own verdicts.

"
On average, 125,000 fans attend - the convention was/is supposed to happen July 23.
Story at Entertainment Weekly
---
Fears for next Wednesday comic book day
But as comic book retailer Joe Field states, creating an unfair playing field, with some retailrs able to operate when others cannot, might do more to kill off comic book stores than not distributing them at all. A collapse of a large number of comic book stores may include enough debt to take down Diamond, And if Diamond goes down, they could take many publishers with them – and more comic stores as a result.

"
March 25, 2020: Story at Bleeding Cool
---
Dream of crossover between Marvel/DC propagating on internet
Article at Polygon describes the possibilities of a crossover (about nil) and how long it's been since the last one (25 years).
One of the main problems with a crossover is, no matter the effort to be "fair" to both sides, who gets the advantage in the story in the crossover, Marvel or DC? It seems to me the simplest solution is to toss a coin, like the superbowl. For example, do a four issue crossover series and have Marvel heroes beat the DC heroes (or visa versa) based on a coin toss in issue one. In issue two switch it around the other way, in issue three the heroes begrudgingly start to work together because of the immensity of the threat against the earth, and in issue four they go off in triumph together, arm in arm.
The real issue isn't the story, though, it would be the executive suite corporate decision makers who will see problems that have nothing to do with story elements. They'll be looking at advantages and disadvantages to such an event.
First question is: would a crossover pull away dollars from the companies regular books? Since Marvel is often dominating the top ten in sales these days, a crossover might actually benefit DC more than Marvel by possibly creating a gateway for some Marvel readers to suddenly move over into DC books.
Another problem: what if the crossover series was a gigantic hit? That might seem like the whole point, but put it this way: an enormous crossover spectacular could create a far worse conundrum, fan pressure to do a crossover movie event. You could see the Disney decision-makers quaking at that one (and the DC decision makers smiling). With the most lucrative Hollywood movie series in history in the recent rear view mirror, the last thing Disney would want is anything that might help along the limping DCU movie series.
Comicbookdom has its tribal DC-fans and Marvel-fan groupings, but there are a lot of people in between who don't have tribal loyalties except to stuff they like on the funnybook pages. This sort of "independent voter" is the one that either side might love (or dread) to influence in a shift of attention. Either company could try to use a crossover series as a platform for better marketing appeal to that "undecided voter" that could tip the sales-scales to one or the other.
For Comicbookbrain, a crossover event should be a charitable effort from both companies to put money into some sort of third-party coffer to help with the medical bills for freelancer artists, writers, editors who often are left out in the cold when either the career goes bust due to age or events (coronavirus, for example) knocks them out of their seat and leaves them unable to work for awhile. Such a joint-effort could make both companies look good.
---
Comicbookdom and coronavirus
Shutdowns galore for comic stores and even printshops that get the books onto paper. On top of that comic artists are shuffling around to keep working, but it looks like an enforced and unenforced hiatus is now underway, no matter which way fans and professionals turn.
Could a big crossover book between Marvel and DC help? Various ideas floated in this article at Bleeding Cool by Bleeding Cool.
I have been writing this article for almost twenty-four hours. Been talking to senior comic book industry figure after another. The problem is, the second I get a hold of what might actually be going on, the situation changes from under me. But everyone is agreeing that this current coronavirus pandemic, and the reaction to it, will change the American comic book industry for good.
---
Draw Batman in a chef hat with Todd McFarlane
---
In the Feb top selling books, only Batman was non-Marvel for the top ten sellers
---
Even without coronavirus, sales were diving for the big comic book companies
February 2020 had 5,400,723 units in the top 300 comics list, a decrease of 368,110 units from last month."
(Note, though, February has three fewer days than January).
Story at CBR
On the other hand, some comic book sales are up in Russia - Wall Street Journal
---
This vending machine art seems awfully familiar...
---
---
Interview with Michael Giacchino, The Batman film composer
At Collider
---
Top superhero in popularity is Superman, with Spidey right behind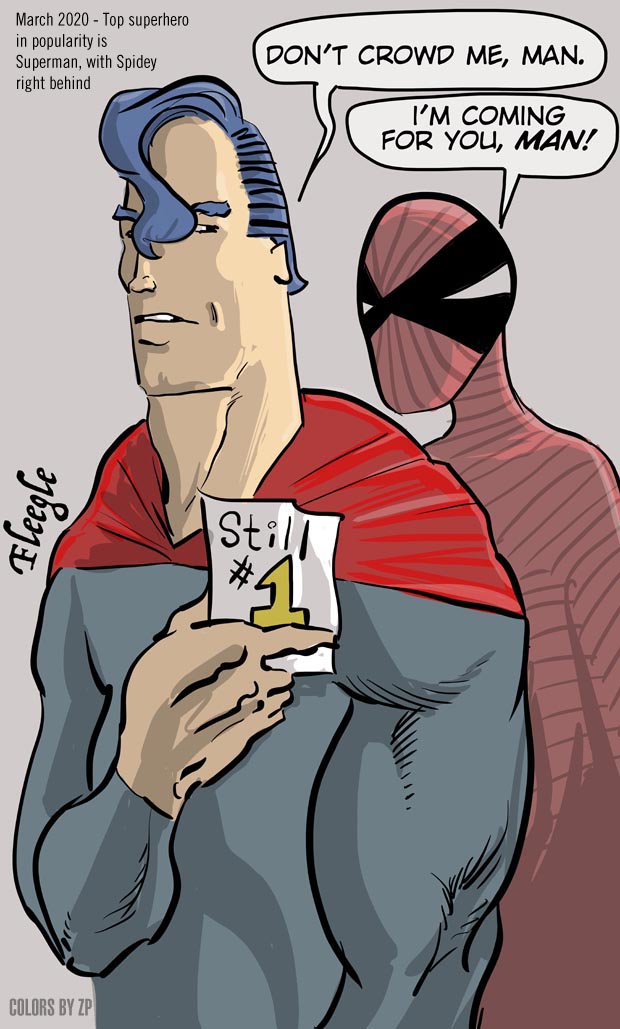 You mean it's not Herbie The Fat Fury?
Rated at People Mag
---
Kenny Rogers song "The Gambler" scene not used for Deadpool resurrected by Ryan Reynolds
Kenny Rogers died March 20. Reynolds uses a deleted scene from Deadpool to pay homage to the famous country music singer.
Story at CBR
---
Daniel Craig wanted to do Superman and Spider-Man, not Bond, originally.
Story at Screenrant
---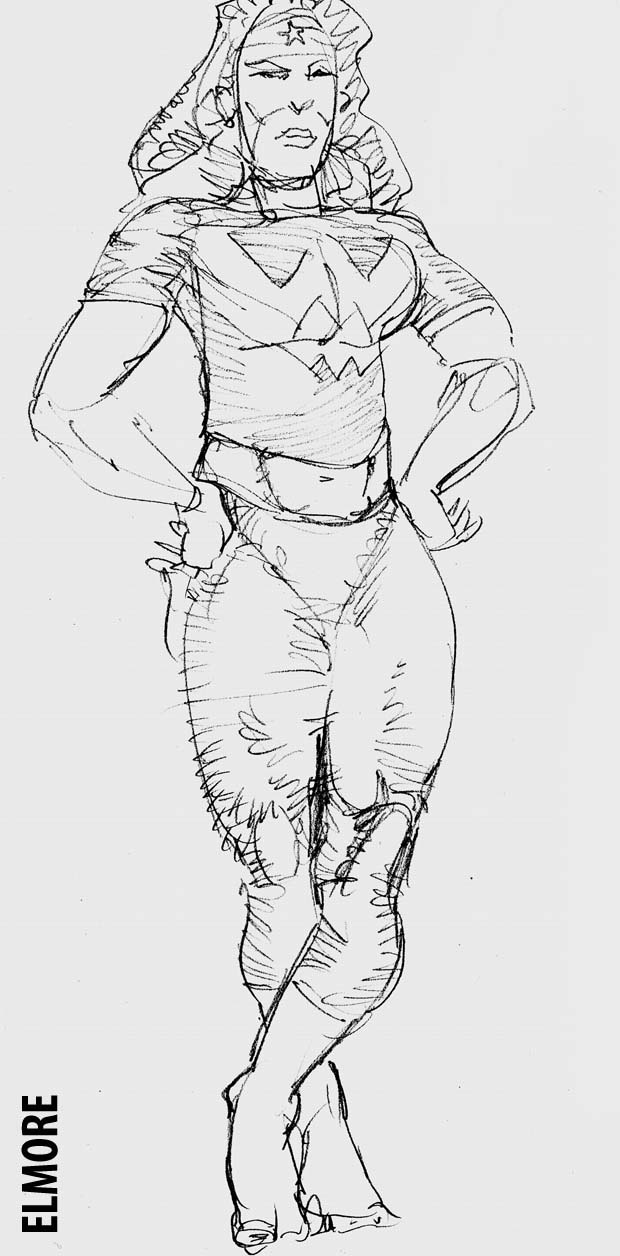 ---
Wonder Woman battles Thanos
---
As coronavirus shuts down movie theatres, Hollywood rushing to put their 2020 films into video-on-demand
Sonic the Hedgehog - March 31
Bloodshot - March 24
Birds of Prey - March 24
Story at USA Today
---
Video on-demand no answer for the big "tent-pole" movies
Hollywood panic over releasing movies in the changing world of coronavirus shut-downs where the math on sales doesn't work to their advantage - Hollywood Reporter
Related: Are drive-in movie theaters the answer? - Fox Business
---
Bottom falling out of the movie theatre business
Bad earnings drop dramatically into very bad earnings. Details at Hollywood Reporter
---
Marvel launches new hero team featuring Snowflake and Safespace
Kibblesmith told the Marvel website: "They're hyper aware of modern culture and optics, and they see their Super Heroics as 'a post-ironic meditation on using violence to combat bullying.'
Slightly critical overview at UK Independent
Promo at Marvel
---
The Flash movie was going to get started next month
Coronavirus counts another production victim at Bleeding Cool
---
Publishers and Diamond Distributors building united plan to deal with coronavirus disruption to industry
Story at Bleedingcool
---
Rumor Wonder Woman 1984 going straight to on-demand TV is denied
Story at Indie Wire about this. And, Collider has a bunch of new shots from the coming movie
---
Marvel Comics creating heavy discounted program for shops
Story at Newsarama
---
Fear that coronavirus could be an "extinction event" for comic book industry
Story at Bleeding Cool
More: comic books the demise
---
Free Comic Book day shifts to the whole month of May, and then gets cancelled outright
Details at Comic Book
---
Harley Quinn - Birds of Prey moving immediately to streaming video on demand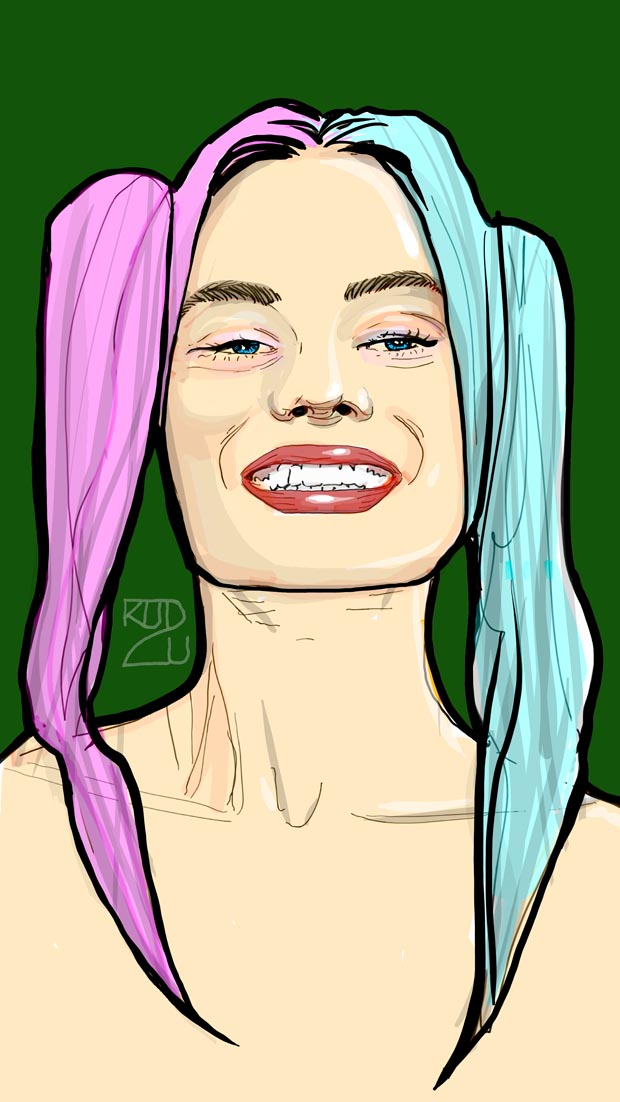 ---
Bloodshot moves to digital
The coronavirus pandemic is shutting down Hollywood productions left and right, but what they've got finished is being rushed to digital / on demand streaming. The grim entertainment reality for Hollywood is that theaters are closing up for the time being.
Story at Hollywood Reporter
---
Spider-Man with an iPad?
Could Apple buy Disney?
Story speculations at Yahoo Finance and at Barrons
---
Black Widow gets knocked off schedule by Coronavirus
Speculation in various places online is that the budget on this Scarlett Johansson stand-alone film is that it cost too much for it to be transferred into the on-demand streaming avenue (like Invisible Man and other films) and it will just get shelved until Disney can find a way to get it out into theaters (like should have happened years ago!)
Story at AV Club and at Variety
---
Image Comics making new issues returnable due to coronavirus
Story at Bleeding Cool
---
NY Times with list of comic book events happening online
Coroanvirus is shifting eyes to the cyberworld - story at NY Times
March 17, 2020
---
Lyle Waggoner has died, age 84. The original Steve Trevor of Wonder Woman on TV.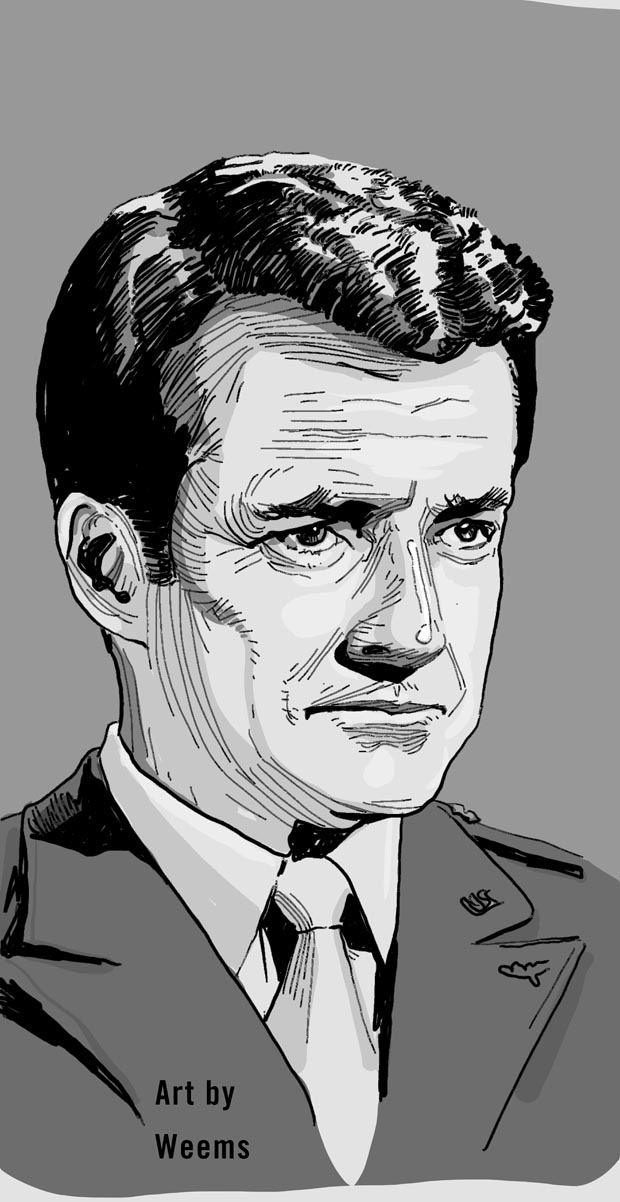 Lyle Waggoner 1935-2020
---
Universal Pictures breaks tradition, will stream new theater releases
Invisible Man, Emma and The Hunt effected
Though its probably the last thing theater owners wanted to hear, under the current circumstances with the coronavirus spreading and sending people into self-imposed house arrest, this might be the only way to create earnings for the theatrical films now in release. The question is whether other studios will follow Universal's lead.
Story at Forbes
---
Doctor Strange chose to defeat Thanos in a particular fashion that guaranteed the decimation of the Avengers?
Theory about Avengers End Game gets explanation at Digital Spy
---
Batman movie may feature demise of Alfred
That's the speculation around internet.
Also, The Batman movie set has shutdown for coronavirus for at least two weeks.
Story at We Got It Covered
---
Comic book stores reacting to coronavirus
"Many stores are on a razor's edge already. I would expect this will push many stores over the edge. The timing is not good for our industry....."
Story at Newsarama
---
Captain America artist from WWII has died
Allen Bellman — the last surviving artist who drew the Marvel superhero during World War II — died Monday in Tamara, Fla., at age 95."
Obituary at MSN News
---
Finding comic shops with curbside service and delivery
Story at Bleeding Cool
---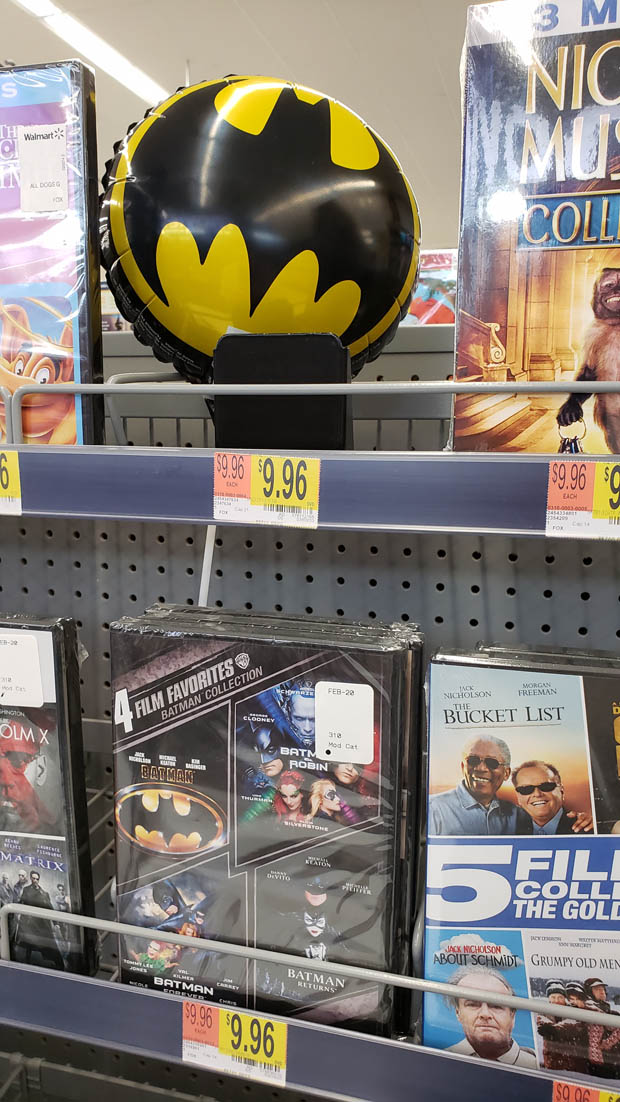 ---
Coronavirus impacts box office
Dropping revenues as public places face rapidly shrinking audiences, and the possibility of a full shutdown looms (which has already occurred in many places around the world).
Meanwhile, here's some numbers:
Bloodshot - Probably couldn't pick a worse time to premiere (though next week would probably be far worse). Some good reviews are backing up this release with a worldwide take at approx $25,600,000, so far, but the misfortune of opening on the same weekend as the premier of coronavirus panic isn't in any films favor.
Birds of Prey - this isn't exactly a bomb, but is only crawling forward with an accumulating box office now on the verge of $200 million. Officially at $198,363,557 (boxofficemojo)
---
How many Spider-Man projects can there be at one time? A lot.
Spider-Man 3
Spider-Man: Into the Spider-Verse 2
Morbius
Madame Web
Spider-Gwen/Spider-Women
Venom 2
Black Cat/Silver Sable
The Roberto Orci not-titled-yet Spider-Man Project
Silk
The Sinister Six
Kraven, Mysterio, Nightwatch, and Jackpot Projects
Story at Gizmodo
---
Here it comes: coronavirus fear begins a massive reshuffling of the movie release schedule
Fast and Furious #99 rescheduled to another year Collider
James Bond No Time to Die - Movieweb
A Quiet Place 2 - MSN News
"Shutdows and cancellations spread through Hollywood" - Variety
Blockbusters delayed - MSN News
At Variety "Coronavirus Sends Hollywood Into Unprecedented Crisis"
At USA Today "Movie box office receipts were down about 40% last weekend from the same period a year ago"
---
The Batman movie may be based on the Jeph Loeb/Tim Sale graphic novel The Long Halloween
Claims made at Movieweb
---
Sony making new effort to create its own mini-Marvel Universe on film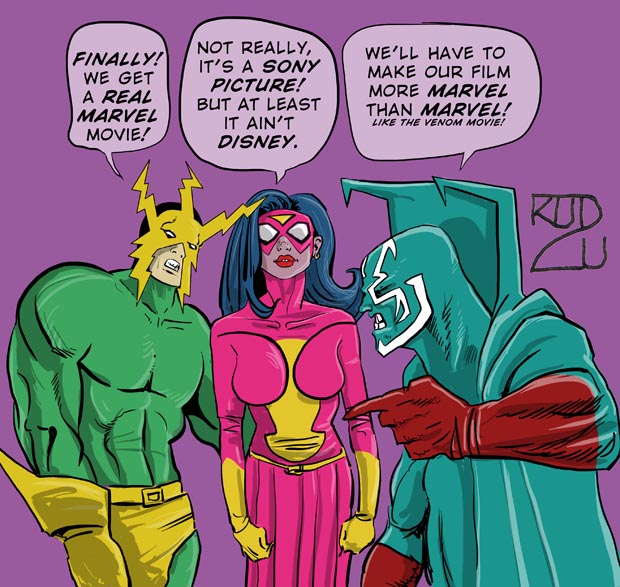 Heroes they might put on screens: Spider-Woman, Night Watch, the Sinister Six, and Kraven. More about this at Nerdist - Games Radar - Movie Web
---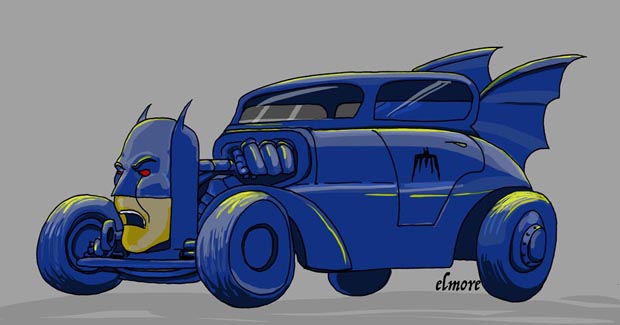 ---
Click-burger: The top ten Batmobiles
Analysis at CBR Com
---
Batman cast member Peter Sarsgaard talks about coming film
Video at Broadway World
---
---
Universal Studios hauling out Dracula for remake
Because Invisible Man has had box office success, the idea of launching their "Dark Universe" is again underway.
Story at Hollywood Reporter
More: "Invisible Man Producer Jason Blum Wants To Remake Another Classic Horror Villain" at Cinemablend
---
Bloodshot creator profile
Story about longtime comics pro Bob Layton at MSN News
---
Johnny Depp as Joker?
No, don't do it. All the same, here's the idea explored at comic book
---
The Batman turns eighty
Profile at NY Times - "The Batman and his many Robins"
---
French "Spiderman" scales sykscraper
Story at Hindustan Times
---
Ben Affleck stories galore on internet:
Comic Book - Ben Affleck didn't know Batman was so iconic
People - Ben Affleck borrowed the batsuit for son's birthday party
Newsarama - Ben Affleck enjoyed Batman V Superman more than Justice League
Comic Book - Why Ben Affleck quit Batman
Hollywood Reporter - Justice League was one problem after another
---
Henry Cavill back in the Super-suit for Shazam 2?

Dwayne "The Rock" Johnson (who is cast as Black Adam) wants Cavill and the built-in connectivity Cavill brings to the previous DCU films.
Story at International Business Times
---
Anti-Covid19 "Bat-Suit"
Coronavirus prevention batsuit - story at International Business Times and at Newsweek
---
Telecom AT&T owns DC Comics, and may not want DC Comics to continue in comic book publishing business
Article goes back and forth on the reasons AT&T might want to save some money and kill the printing biz part of DC Comics, and then also argues why it is necessary to keep a firm grip on the comic book biz part of DC Comics in order to keep a firm grip on the lucrative licensing and movie biz.
Story at Fool Com
---
Coronavirus is scaring conventions and film premieres
Emerald City Comicon refunds - Newsarama
Superman Red Son premiere cancelled - Movieweb
Black Widow start date staying steady - Comic Book
DC Comics cancelling Con appearances - Hollywood Reporter
---
Ultraman comes to Marvel Comics
Story at IGN News
---
New Batman car is a recognizeable contemporary automobile
The early Batmobiles (in the Batman serials and even the Adam West Batmobile which was based on a concept car the Ford Futura) were all in that vein. Story at Variety
(Speculation: the reason there are "stock" cars used as the Batmobile in the the coming film is because Batman will be going through a lot of them over the course of the story, and building a bunch of custom jet-engine batmobiles isn't efficient if you're going to be going through cars like kleenex. Usually, the Batmobile is a sacred object of idolatry in the Batman universe, somehow surviving unscratched as Bats careens through Gotham night after night. It would be quite a change to have Batmobiles used as disposable machines, like cop cars involved in lots of high-speed chases. Again, this is all just speculation.)
---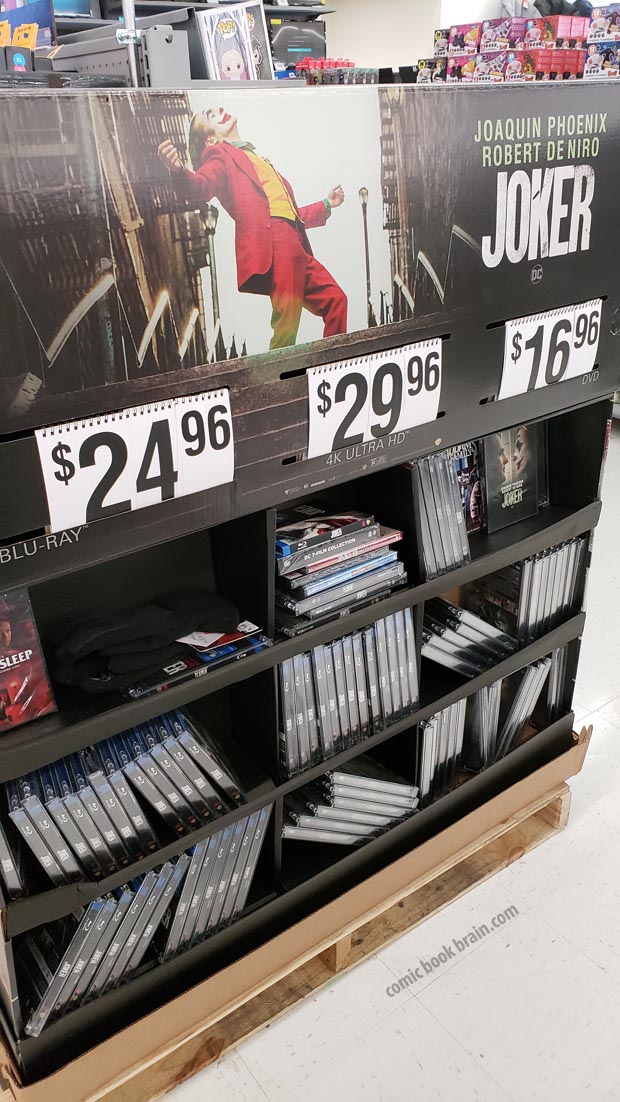 The home video display stands for Joker seems to feature a figure expressing a wild and exuberant personality, enjoying life and caught up in a moment of abandonment to his senses. (This is partially true to the story in Joker, but only in a small part. Most of the tale is a cringing, psychologically taunt story of mental illness and a complete ethical collapse culminating in a lot of murder.)
---
Rumors mount about the "Snyder Cut" version of Justice League being released
Speculation include prospects for reshoots (by Zach Snyder) to finish the film a certain way; the finished film might lead the way for the launch of the HBO Max streaming service; and Newsweek specifically says there's a need to shoot new scenes with Martian Manhunter, Superman, Batman and Lois Lane.
Main rumors at Movie Web
Supposedly, Warners has offered $10 million to Snyder to finish up his version at We Got This Covered.
---
Avengers Endgame cut scene would've had Doc Strange in Iron Man suit
Story at BGR about costume-switching between Tony Stark and Stephen Strange that didn't make it into the finished film.
---
Harley Quinn Birds of Prey
Now at $188,382,133 worldwide. That shows the film isn't a disastrous bomb, but an underwhelming just might break even project.
---
---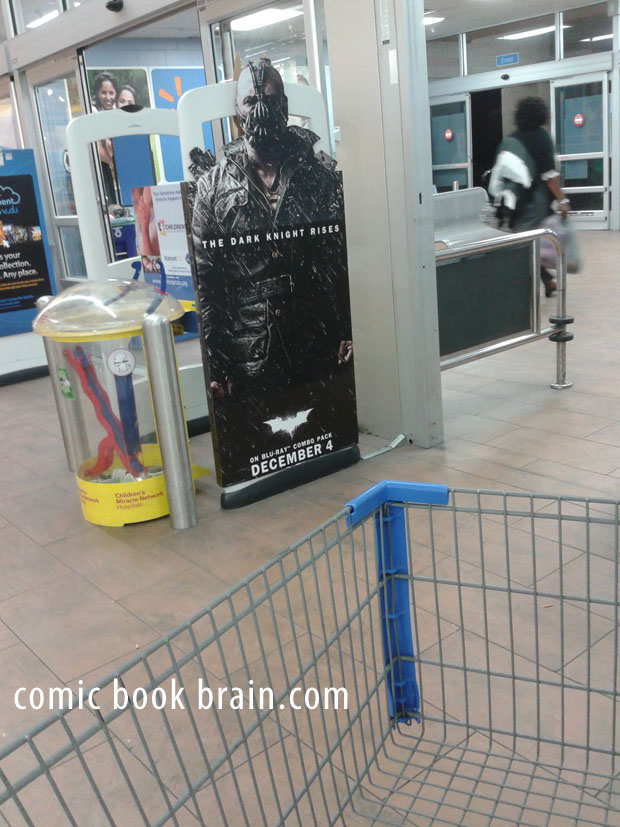 November 2012
---

---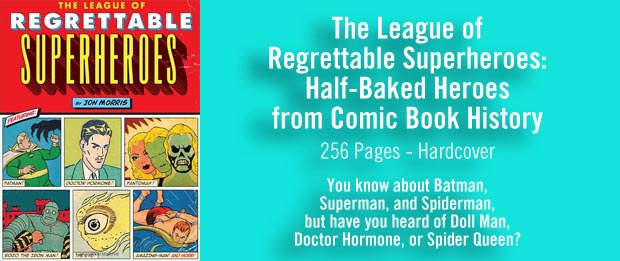 The League of Regrettable Superheroes: Half-Baked Heroes from Comic Book History
---