Last Update: December 2, 2022
---
Hunter Gorinson named president and publisher for indy publisher Oni-Lion Forge – Gamesradar
A familiar name to the comics press and fan community alike in various roles for over a decade, Gorinson has served as Valiant Entertainment's founding vice president of marketing & communications and senior vice president of brand & content strategy for Hivemind, the production company behind Netflix's The Witcher and Amazon's The Expanse
---
Batman Tribute—this print celebrates the first appearance of Batman—and it's coming back for Black Friday! Join the waitlist & be the first to know when it drops: https://t.co/xoWSnt8STT#comicart #comicbooks #batman #dccomics #comicartist pic.twitter.com/OYCCazvmQw

— Alex Ross (@thealexrossart) November 23, 2022
---
---
The Penguin TV show is recasting a major character – comicbook
---
Bernard Hill (King Théoden in Lord of the Rings) says Amazon's The Rings of Power prequel is a shameless money-grab – CBR
---
Another Mark Chiarello Batman. pic.twitter.com/y3I4PvuNqf

— Josh Crews (@JoshCrewsReally) November 29, 2022
---
IDW Comics going into TV show production
Story at Yahoo News
Comic and graphic novel publisher IDW has set six of its books to be developed into television projects with showrunners attached to each. The series in development include "Bacchus," "Dragon Puncher & Spoony," "Korgi," "Lodger," "Relic of the Dragon" and "Satellite Falling."
---
Ang Lee directing a Bruce Lee biography film – Variety
---
Trends and superhero movie fatigue?
Story at Daily Targum
"Black Adam," "Morbius" and "Black Widow" — what do these three movies have in common? Besides being superhero movies released within the last two years, none of these films' opening weekend ticket sales surpassed $100 million in the U.S.
---
---
Comic books on sale 15 years ago today, November 29, 2007 pic.twitter.com/QmMxyHElCD

— Tom Brevoort (@TomBrevoort) November 29, 2022
---
Stiff Dwayne Johnson criticisms aimed at DC/Warners over Henry Cavill treatment – Bounding into Comics
---
Building up comic book culture in India – CNBC TV 18
---
Comic Book Collector and now Star Lord aka Peter Quill – MSN Rural Mom
---
Could Apple buy out Disney? – comicbook
...During Iger's first go-around, Disney grew into the biggest studio in Hollywood, acquiring the likes of Marvel, Pixar, Lucasfilm, and 21st Century Fox. Now, Iger says they need to dive in with the assets they have and continue performing above expectations.
---
---
Wakanda Forever still on top at box office – NY Post
---
A Kick-Ass James Bond? – UK Daily Mail
Aaron Taylor-Johnson is 'top choice to become the next James Bond after impressing bosses in secret audition'
Aaron Taylor-Johnson is allegedly the top choice to replace Daniel Craig as the next James Bond, after taking part in a secret screen test.

The actor, 32, is said to have impressed producer Barbara Broccoli during an audition at Pinewood Studios, where many of the franchise's films have been filmed.
---
The innovative comic book store that went from Austin to Bradenton Florida – Bradenton Herald MSN
The unconventional nonprofit is part comic book shop and part education lab. It recently took up residence in a two-story wood frame building, vintage 1880, at 915 Manatee Avenue East.
Bat City joins a flurry of businesses bringing new life to the historic area, casually referred to as Old Manatee.
---
---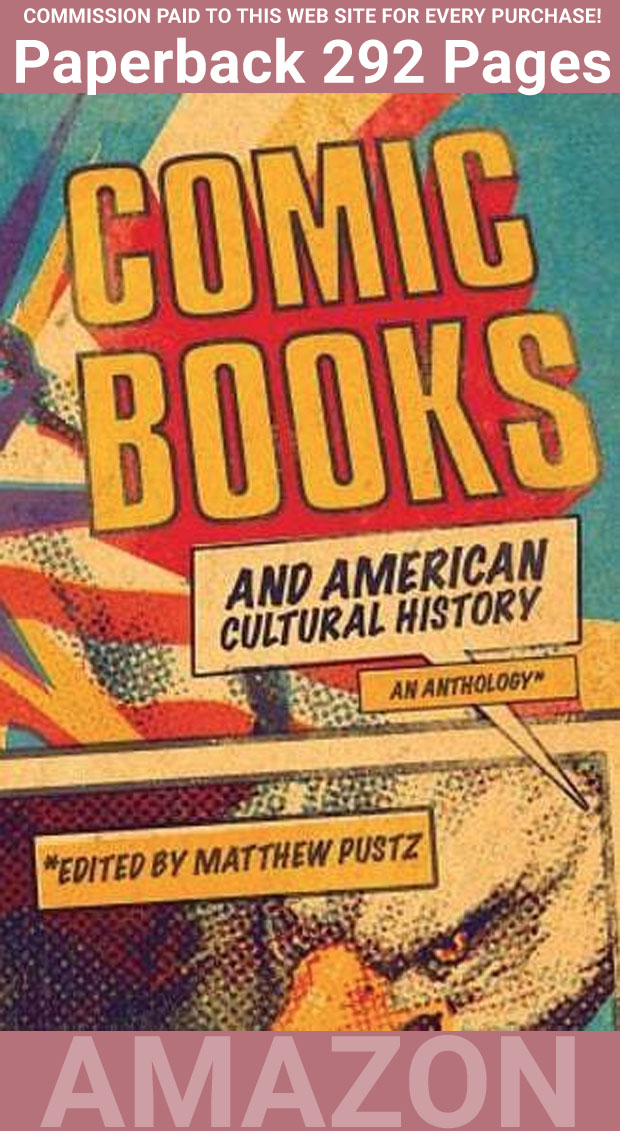 ---
Comic books on sale 25 years ago today, November 26, 1997 pic.twitter.com/IrWH1OapwD

— Tom Brevoort (@TomBrevoort) November 26, 2022
---
Marvel's new idea: Werewolf by Night and the Guardians of the Galaxy Holiday Special – Something
Marvel Has Found an Answer to So-Called "Fatigue" much like a single issue of a comic book, the 'Guardians of the Galaxy Holiday Special' and other one-offs offer a solution for audiences not ready to spend six-to-nine weeks on a TV show
---
The Tokyo Comic Con 2022 is back after three years off for pandemic – Stars and Stripes
An estimated 60,000 to 70,000 people are expected to attend this year's Tokyo Comic Con at at the Makuhari Messe convention center east of central Tokyo. 
---
Black Friday sales in comic books – MSN CBR
---
A handcolored Calvin and Hobbes strip sells for $480K – Smithsonian Mag
---
Superman secret identities to be reinstated in Action Comics #1050 – Comicbook
---
Avatar 2 is about to come out and to make a profit over production cost it will have to be one of the top five highest grossing movies in history – Variety
---
Didn't see that coming: DC changing Dr Fate's Helmet – comicbook.com
---
Batman, Superman, Green Lantern in the Toy Department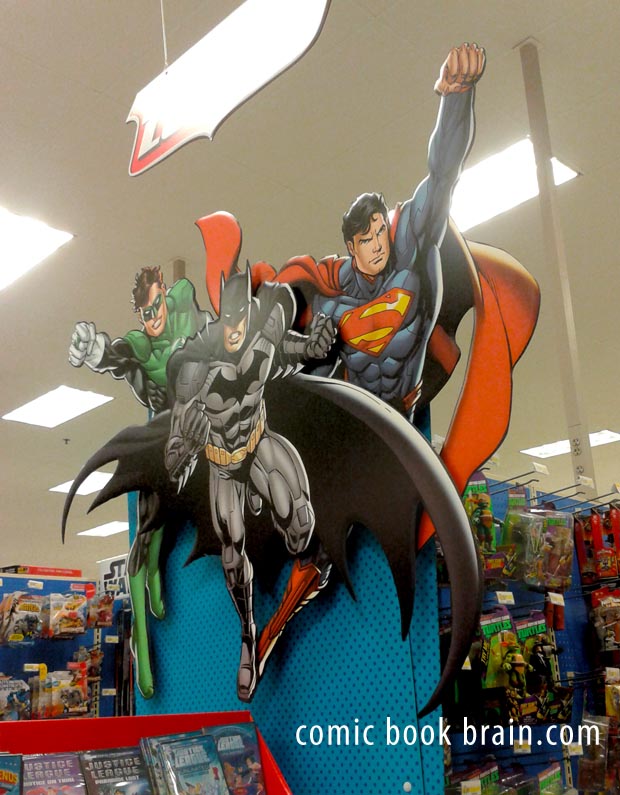 ---
On the right is the real Namor on the left is a cheap knockoff Halloween costume from a discount store. pic.twitter.com/R9JRuPfGeY

— The Astonishing one! (@andysmithart) November 22, 2022
---
Spider-Man and pop star Eminem duel raps on variant cover of issue Amazing Spider-Man #1 (Legacy #895)
Story at Gamesradar
---
Robert Pattinson tried to keep his audition for #TheBatman a secret from Christopher Nolan while filming 'Tenet'

'I said I had a family emergency. And as soon as I said 'it's a family emergency' he said: 'You're doing the Batman audition, aren't you?'' 😂 pic.twitter.com/E8cyNKfm5x

— Film Facts 🎬 (@Factsonfilm) November 22, 2022
---
Bob Iger back in charge at Disney
Story at UK Yahoo
On Sunday, Disney announced that Iger would be returning as CEO to replace Bob Chapek. Iger had stepped down as CEO in February 2020 but stayed on as executive chairman until December 2021, when he retired. The change is effective immediately, and Iger will remain CEO for two years, during which time he will work with the Board to "set the strategic direction for renewed growth" and identify a successor.
---
Has Netflix plagiarized a 2016 comic by Brazillian artist Mary Cagnin? – TheBrag
"I'm in shock," tweeted Cagnin. "I discovered that the 1899 series is simply identical to my comic Black Silence, which was published in 2016." "It's all there: The Black Pyramid. The deaths in the ship. The multinational crew. The seemingly strange and inexplicable things. The eye icons and when they appear. The voices that call them. Subtle plot details, like the personal dramas of the characters, including the mysterious deaths."
---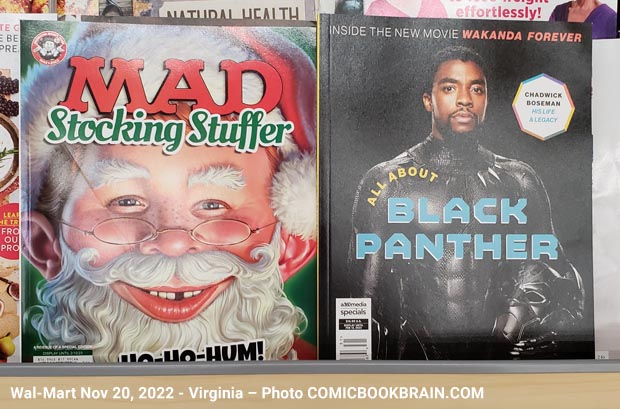 More stuff on Store shelves and racks
---
Thirty years ago: Superman died. Well, sort've.
Story at Tulsa World
Four different Superman titles per month were published in that era, and sales hovered around 150,000 per issue. Six million copies of the death issue were sold, which was great in the short term for DC Comics and comic store owners, but not so great for investors who hoped to make a killing in the re-sale market. With six million copies floating around, pretty much everyone who wanted a copy already had one — or more than one.
---
Short Review: She-Hulk, Attorney-at-Law
Ribald in places, plagued by what plagues TV shows in general (mainly repetition, especially in visuals and sets); but on the whole this series took the risks of playing up more humor and "4th wall" dynamics, to the extent that we literally see a She-Hulk crawl out through the holding screen for Disney-Plus programming and address the audience and then go on a hunt for the "writer's room" where she castigates the script-makers of She Hulk, Attorney-at-law for taking the "easy way" out on a particular episode.
The show strives to be entertaining and simply refuses to take itself too seriously, though it does make small efforts to address (briefly) things like revenge-porn; male-and-female power dynamics within corporate structures (in this case, the corporate law firm where Jen Walters aka She Hulk gets her paycheck); some street crime; the dilemma of manufactured identities overwhelming original identity to the extent a person in a costume refuses to get out of the costume creating a severe crisis in hygiene; and in an episode of that looks like an expanded version of a put-down joke about comic book nerd conventions, we get an unhappy male cluster group fostering their alienation and highlighting it by using code, that is, referring to women primarily as "females" as if they may actually be a separate species.
Also on display is the Marvel-way of taking down their super characters a few pegs through derision or personal malfunctions before unleashing them upon a problem only their superpowers can beat, and letting them beat it (which is where an inside joke is hatched in the final She Hulk, Attorney-at-law episode in which the script gets to have its cake and eat it too: we get CGI action and internal script complaints about using CGI action to cap-off an episode).
Tatiana Maslany is Jenn Walters and she is both likeable and a perfect contrast to the statuesque She Hulk (played by Malia Arrayah), and the two are physically a funny Jekyll/Hyde pairing that at times could have been exploited for the sheer poignancy of it, but that probably isn't a place the writers wanted to go, base don the evidence, as they keep plying the audience with humor. There's a lot of darkness in the Incredible Hulk universe, but She Hulk, Attorney-at-law isn't about that, but about, well, the better-gifted and more personable Lady Hulk who, in a sort of cathartic (for the writers at least) becomes a strutting, sexual conqueror that 'smashes' Daredevil (Charlie Cox). The Abomination played by Tim Roth also appears.
---
Chainsaw Man hits new high mark in copies sold – comicbook
According to Ametalk! TV Program in Japan, there are currently twenty million copies of Chainsaw Man in the world today, with the manga circulation an impressive number considering the fact that there are merely a dozen volumes that have helped in telling the tale of both Denji and Asa.
---
Concept art for She-Hulk and Daredevil designs from the Disney+ TV Show – comicbookmovie
---
Paul McCartney on the cover of the Batman-Superman Holiday Issue – futurecdn
---
Funky Winkerbean comic newspaper strip coming to an end – MSN Akron Beacon
---
New DC movie effort to "streamline Batman" - there won't be four Batmen – CinemaBlend
---
What's gonna happen in MCU Phase V – AV Club
But as Phase Five signals the beginning of the Multiverse Saga's second act, expect a greater crossover cohesiveness as the MCU begins to assemble characters into intriguing configurations and reveal more of the stakes posed by the increasing bleed-over of alternate chronologies. Every announced Phase Five film and TV series to date spotlights characters the audience is already familiar with—even Blade and Daredevil, to a certain extent—so in most cases origin stories and explainers can be set aside...
---
Star Trek #1 sells for record $46,500
Published by Gold Key in 1967 – CBS News MSN
That's a pretty good jump in value considering that Star Trek #1 as a 9.2 NM in Overstreet last year was only estimated at $2250.00
First "Star Trek" comic book sells for record $46,500 https://t.co/mxz4nZYe0x pic.twitter.com/MiIP6dwxVv

— CBS Sacramento CBS13 (@CBSSacramento) November 16, 2022
---
James Tynion IV has partnered his own comic book company with Dark Horse: Tiny Onion Studios – comicbook.com
The imprint will officially launch in February 2023 with Blue Book, a series from Tynion, Michael Avon Oeming, and Aditya Bidikar previously released on the Tiny Onion Substack. The second series in 2023 will then hit shelves in June, featuring the first time The Oddly Peedstrian Life of Christopher Chaos will make it to print. Christopher Chaos, again, first debuted on Substack from Tate Brombal, Isaac Goodharts, Kurt Michael Russell, and Bidikar.
---
Variety: Wakanda Forever has huge debut
Story at MSN Variety
Those ticket sales fell short of its predecessor, 2018's "Black Panther," which became an instant cultural phenomenon with its $202 million domestic debut. Still, the sequel's initial turnout underscores the reality that Marvel is simply operating on another level, at least when it comes to getting butts in seats. Case in point: "Wakanda Forever" has earned almost as much at the global box office in three days as rival comic book movie "Black Adam," has generated after four weeks in theaters. And that film, which has $352 million in the bank, features Dwayne Johnson, who is considered to be one of the biggest movie stars in the world.
---
Review of Hell is a Squared Circle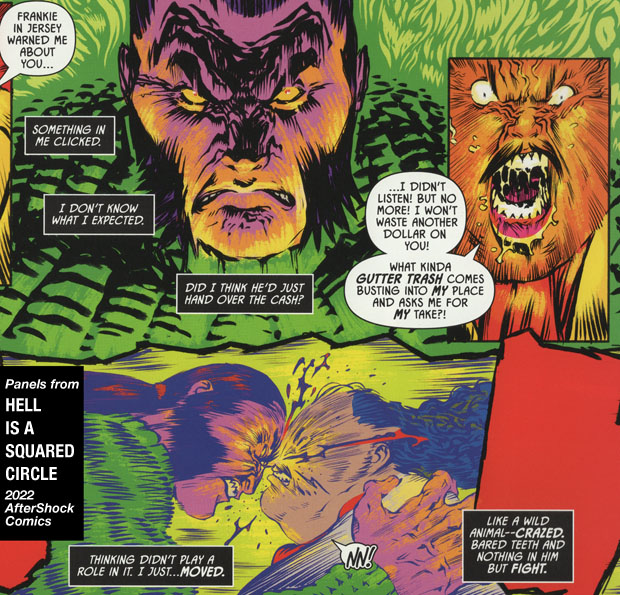 ---