Last Update: August 15, 2022
---
Batgirl is just one among many other abandoned superhero film projects. Remember Superman Lives? – UK Guardian
---
The future of CW TV Shows – Los Angeles Times MSN
...Nexstar Media Group, the country's largest TV station owner, has acquired a controlling stake in the CW Network from its co-owners Paramount Global and Warner Bros. Discovery...."
---
Mini-Review: Bullet Train
The title's no lie, there's plenty of flying bullets on this Japanese high-speed passenger train that over time becomes inexplicably empty except for assassins and a few conductors. We learn later that every seat has been purchased by a mob warlord, and our main characters begin moving back and forth between the train cars like levels in a video game.
Meanwhile, the film hero "Ladybug," (Brad Pitt) a slightly bumbling (though still lethal) veteran of violent missions from the past is now trying to calm himself down, perform only simple "snatch and grab" jobs under the guidance of his handler (Sandra Bullock), and tries to find some way to perform these tasks without killing anyone, quite a challenge as he is targeted over and over by others without the same scruples. There is a ratcheting body count as the tale unfolds involving who is on the train and some people who are not.
Fast-paced, full of humor (enough that saying this is a "comedy-action film" wouldn't be wrong) and highly stylized, Bullet Train is reminiscent of films that have come before (I thought of Lucky Number Sleven, for example). The stunt work is first rate and the tale has plenty of hidden folds to it such that the story expands considerably by the time we get to the ending.
Directed by David Leitch, this movie is tattoos, guns, Japanese pop-culture and Brad Pitt forced to use benign objects to defend himself as he tries to tell each opponent one at a time "there's a wall between us, but it's artificial. In the wall is a window, wait a minute, I mean a door..."
---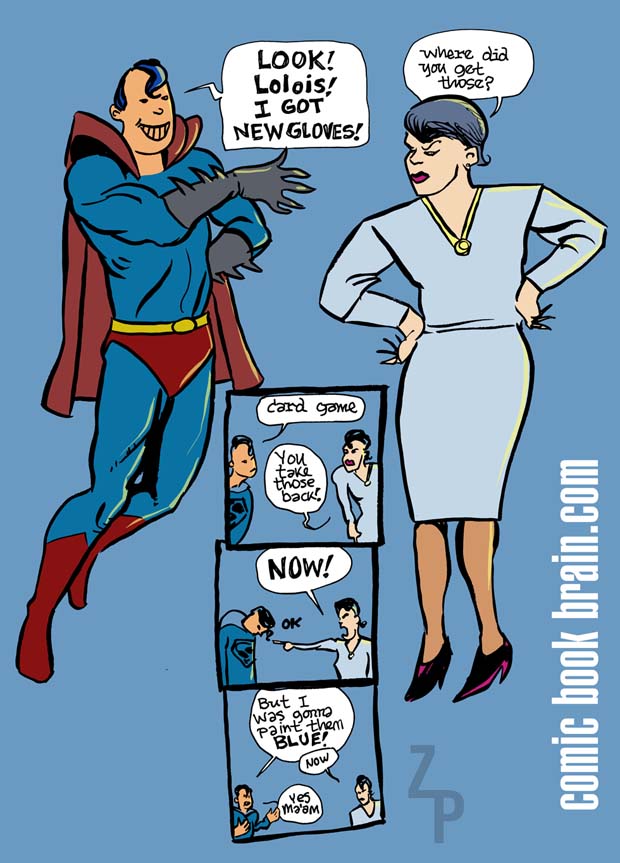 ---
Rippaverse Comic Book company fund raise hits $3.4 million – Rippaverse
---
DC has a a "ten year plan" like Marvel now, can it succeed? – Movie Web MSN
---
DC Movie cycle had Crisis On Infinite Earths in view before takeover happened – Asia One
Unfortunately, Hamada's plan didn't come to fruition as Warner Bros' recent sale to Discovery has changed the course for DC content. Warner Bros Discovery CEO David Zaslav now has a new plan of his own for DC – a plan that includes cancelling Batgirl and adopting a 10-year plan just like the Marvel Cinematic Universe.
Earlier this month, Hamada almost quit as DC Films President following the Batgirl cancellation but agreed to stay with the studio until Black Adam's release on Oct 21.
There's a specific problem that crops up with franchise efforts in Hollywood, which is when a new production head, director or studio exec appears, the desire to put their own "special mark" on their part of the franchise means chucking out something already present to replace with something they've dreamed up. Whether this can be written off to hubris, ego, or that little seed of "the fans need to see something new" blooming into a bizarre departure from what the fans have already seen (and liked, for example the fans scratching their heads after seeing Batman and Robin from Joel Shumacher. It still made money, just not what it should have or or could have, after the previous three films brought in tons of Bat-cash, but the word-of-mouth backlash killed it.)
Worst of all, in Hollywood terms, a new exec can simply offend the the fans (i.e., previous customers) somehow, d especially if there's been other incidents of offending the fans, the accumulated injuries turns into the customer base simply ignoring the franchise entirely.
This isn't a new phenomenon, Hollywood is littered with dead franchises that made money at one time (ever heard of Rin Tin Tin?) but died off and despite revival efforts (Tarzan, for example) the fan base just isn't there until someone comes up with a new, cagey idea that simultaneously embodies what made the franchise work in the past but also bridges it into the contemporary world where the typical movie fan has "seen it all already" and is easily bored.
The great hat trick in entertainment is to give the viewer exactly what they had before (that they liked) but completely new so they're surprised and delighted (like they were before). Tom Cruise's MIssion Impossible series dwells in this netherworld of exact sameness plus innovation that somehow keeps building audience over the sequels instead of killing interest and forcing a reboot (the bigger example of this is the money-run by Keven Feigi and crew at Marvel/Disney. The best possible example showing the opposite is Peter Jackson's Lord of the Rings series which built audience with every film, and then in the 'prequel' series of The Hobbit shed audience with every film).
Will new Warner Bros Discovery CEO David Zaslav create a successful bid for ticket dollars out of the current wreckage of DC Comics movie-verse? Are there ticket dollars just waiting for a competently, non-scandalized, Superman/Justice League/etc film?
Can Disney/Marvel even be beat since they can release films through a heavily structured publicity network that, even when the film isn't much good, still has a lot of momentum just by being associated with better films from the same brand. I guess we're going to find out.
---
Is Ezra Miller about to destroy what's left of the DC Movie Universe? – UK Guardian
The giant mess that DC has become on the big screen looks even worse when we consider that Warners is reportedly now considering scrapping The Flash – its Spider-Man: No Way Home-style multiverse movie – due to the negative publicity surrounding star Ezra Miller. According to the Hollywood Reporter there is no way to reshoot the $200m project, which is based loosely on the 1980s comic book storyline Flashpoint, because Miller is in almost every scene.
The Flash might have made sense of multiple Batmans, as it is all about the creation of alternative universes and already features Affleck alongside the original big-screen dark knight, Michael Keaton. If the film does get canned, at incredible expense, Warners will find itself in an almost impossible position.
---
---
Technically, Batman II from Matt Reeves isn't approved for production yet – Gamespot
---
Marvel's movies next stories include two new Avenger films and more – Business Insider
---
Frank Miller suing for return of Dark Knight artwork from 1986 from David Anthony Kraft's Comics Interview #31 – NY Times
Frank Miller said the artwork was a loan to the magazine back in 1986, and the widow of David Kraft says it was a gift to her deceased husband. They're going to fight it out in court. At stake is Dark Knight artwork from when the first issues were coming out, and with the cover of Dark Knight Returns No. 1 auctioning for $2.4 million this past June, there's a significant amount of money tied up in a court decision (as it is, Frank Miller is seeking the return of the artwork plus $75,000 in damages.)
The lawsuit seeks the return of the Batman piece, which was used on the cover of Comics Interview No. 31 in 1986, as well as art depicting the title character of Miller's 1983 Ronin series. He had sent both to Kraft for his use in the publication; the Ronin artwork was used as the cover of Comics Interview No. 2 in 1983. Miller contended in the court papers that he and Kraft agreed they were on loan, citing "custom and usage in the trade at the time," and that he made repeated requests for their return.
But Kraft's widow, Jennifer Bush-Kraft, disagreed with Miller's assertions. "My husband kept all his correspondence," she said in a phone interview. "When I say all of it, I don't know if you can comprehend the level of meticulousness. He bound all of this correspondence by year, by name and in alphabetical order by company."
---
Copy of Fantastic Four No. 1 from 1961 with CGC rating of 8.5 goes for $228,000
Story at Antiques and Arts
---
The bizarre history of the Fantastic Four movie you've never seen – Digitial Fix
---
---
Seven things (probably) in the cancelled Batgirl – Gamerant
---
IDW Entertainment has 5 series in development with Ánima Studios, Cartoon Network Studios, HBO Max, Universal Content Productions (UCP), Universal International Studios, and Warner Bros. Television – Deadline Hollywood
---
Harley Quinn likes breadsticks – CBR MSN
---
Hey DC, don't chase Marvel – Comicbook
---
Real places that are not like their Comic Book counterparts – CBR MSN
Westchester Doesn't Have Mutants, London Lacks Bona Fide Sorcerers, Rutland's Real Parades Have Fewer Powers, Canada Is A Lot Safer, etc.
---
HBO Max has film on DC Milestone publishing history – Decider
Historically, the vast, vast majority of the medium's creators were white males writing and drawing the adventures of white heroes. It was that way for decades, until the needle started to move in the 1970s with DC's Black Lightning hero, who voice actor Phil LaMarr appreciated because his afro was attached to his mask, not his head. LaMarr amuses himself by impersonating how he imagines Black Lightning talks with his afro on, and with his afro off.
---
Frank Miller Presents imprint will debut new comic title in August – Games Radar
The original 32-page Ashcan Edition comic book features two stories - Frank Miller's Ronin Book II by Miller, Philip Tan, and Daniel Henriques, and Ancient Enemies by FMP publisher Dan DiDio along with Danilo Beyruth and Alex Sinclair. The special comic will also feature sneak previews of other upcoming FMP titles. The FMP Ashcan Edition will have a suggested retail price of $1
---
"Streaming evangelism" coming to an end in Hollywood – MSN Variety
---
---
Manga title One Piece has 500 million copies in print – Comicbook
One Piece is one of the biggest manga series to arrive thanks to creator Eiichiro Oda and Weekly Shonen Jump. First arriving in the late 1990s, the story of the Straw Hat Pirates has been following Luffy and company for decades. It's been no surprise that the series has increased its popularity over the years, but now, the franchise has surpassed a wild sales figure and even managed to break a Guinness World Record in the process.
---
Morbius movie was "thrown under the bus" – WIO News
---
Madame Web to have Zosia Mamet in cast – Digital Spy
---
Lady Gaga to be Harley Quinn for Joker II – CNN MSN
---
DC Comics at Hollywood Reporter
Nothing says how much Comic Book IPs have conquered the rest of pop culture like the coverage the character IPs and the companies that own them get from mainstream Hollywood media. This attention was something that was barely possible until the 1980s, and the irony is that comic books sold in far higher numbers (in the millions for just single copies of Superman, etc) before all this attention came about in a situation where the comic books themselves don't sell all that well (typically) but the "intellectual properties" in other mediums (films, TV) make billions.
"Playing it safe with the Sandman adaptation on Netflix" – Hollywood Reporter
Debacle surrounding Batgirl demonstrates DC Comics still doesn't understand the need for "patience and understanding" – Hollywood Reporter
Now there's a ten year plan (like Marvel!) for DC Comics movies going forward – Hollywood Reporter
---
---
Leslie Grace, star of the cancelled Batgirl movie, makes remarks on the demise of the film – Variety
"Querida familia! On the heels of the recent news about our movie 'Batgirl,' I am proud of the love, hard work and intention all of our incredible cast and tireless crew put into this film over 7 months in Scotland," Grace wrote on Instagram. "I feel blessed to have worked among absolute greats and forged relationships for a lifetime in the process! To every Batgirl fan – THANK YOU for the love and belief, allowing me to take on the cape and become, as Babs said best, 'my own damn hero!' Batgirl for life!"
---
Probably more cuts coming to the CW list of shows – MSN News
Until an acquisition deal is actually made and finalized, it's hard to say what the future of The CW will look like. But Jason Cherubini, CFO of Dawn's Light Media, a film and media production company, speculates that further cut backs are likely, as we are a long ways away from the network's glory years.
---
Joker: Folie À Deux slated for a Autumn 2024 release – Hollywood Deadline
---
Fitting NFTs into the comic bookdom creative cycle – Techcrunch
---
---