Comic Book Brain
Last Update: October 19, 2019
---
Clark Kent goes full Tony Stark
Superman speaks his truth - NY Times
Secet Identity revealed - Comic Book
Its not a fake-out - Newsarama
---
Batman cast confirmed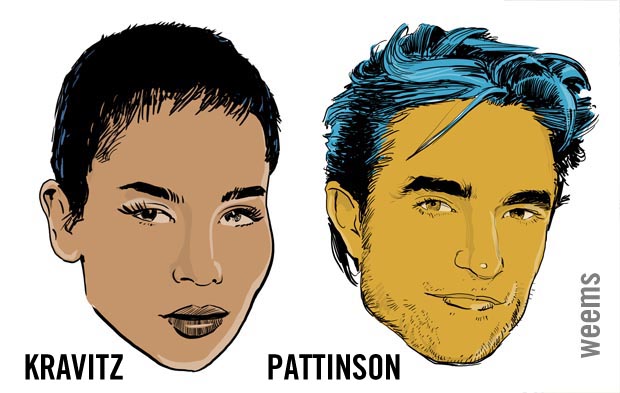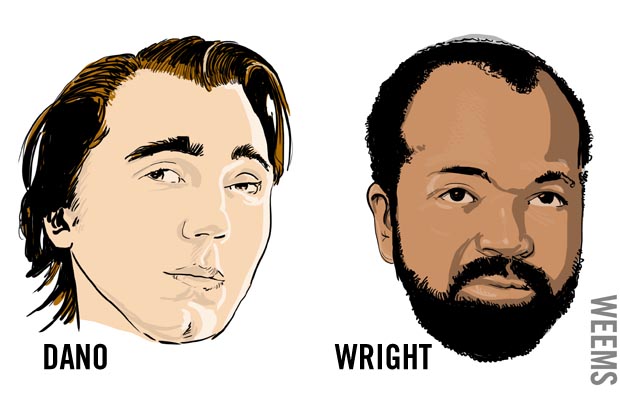 Matt Reeves' BATMAN cast:
Robert Pattinson is Batman
Zoe Kravitz is Catwoman
Jeffrey Wright is Commissioner Gordon
Paul Dano is The Riddler
---
September's biggest seller was Spawn #300
Story at Bleeding Cool
---
The answer to this is obvious: Why is Galaxy Quest the best Star Trek movie? – Newsarama
---
Jonah Hill exits consideration for Batman movie villain role - Collider
---
Joker screening violence - in Burbank, Los Angeles - CBS
---
Whiz Comics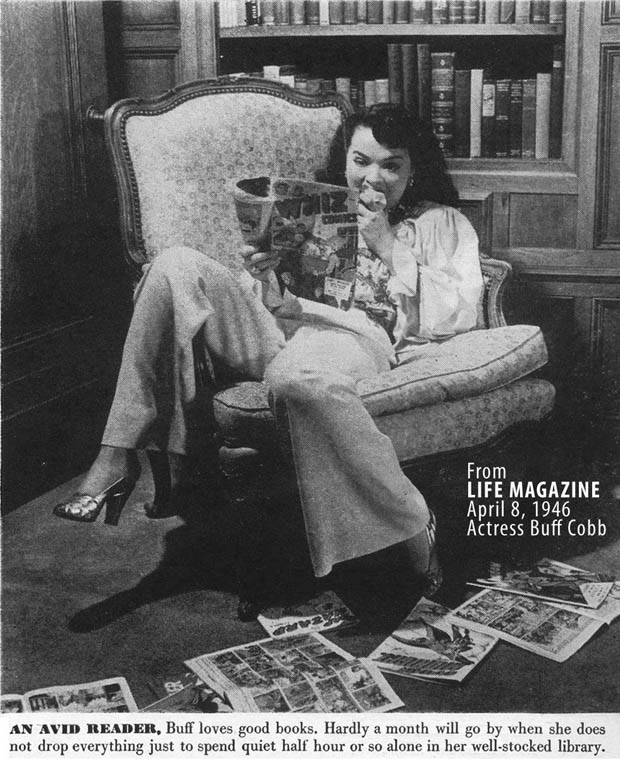 1946
---

Art by McCave
---
Joker #1 Box office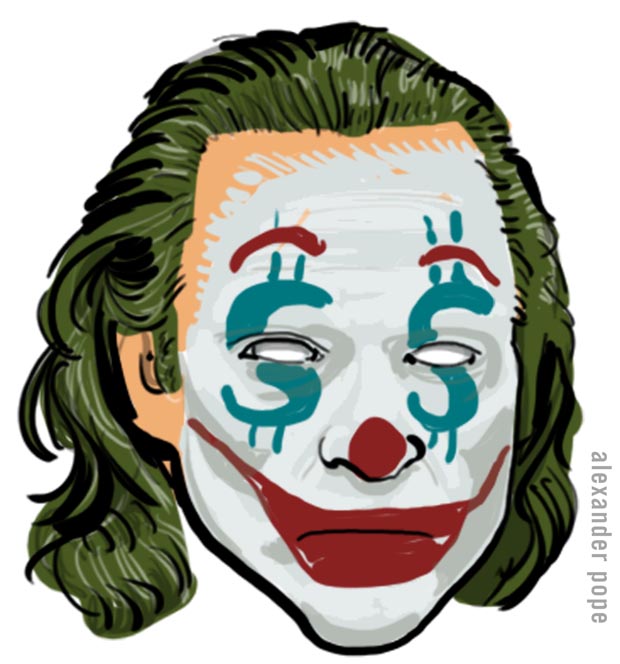 Worldwide earnings at $289,928,787 [Source: boxofficemojo]
The natural result of Joker's success - imitation:
Six DC characters who need a Joker like movie version – Cinema Blend
---
Smash!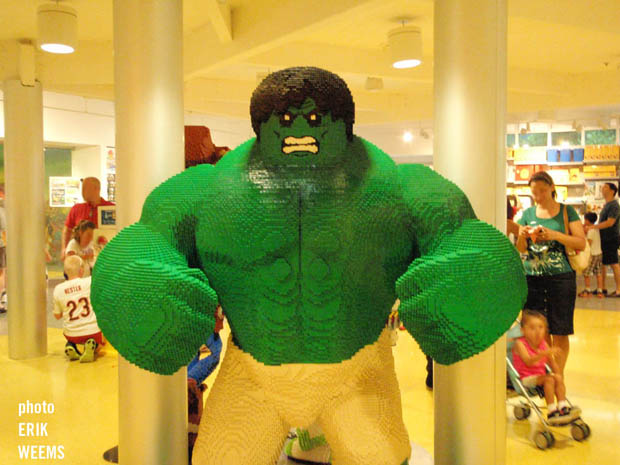 ---
New York Comicon 2019
A home for "black nerds" - The Grio
Comicon's most annoying moment - Bleeding Cool
210,000 tickets sold - Publishers Weekly
---
All-female Marvel Movie?
USA Today stokes the flame. Mostly about Brie Larson.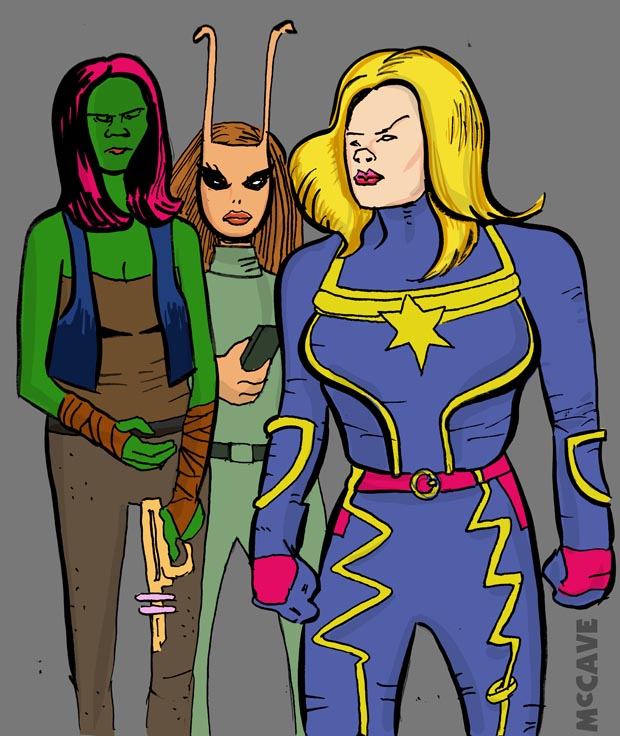 ---
Top Halloween costumes of 2019: Spider-Man and Princess Elsa
Story at USA Today
---
500 horsepower Bat-Mobile for sale, only $850K
Comes with night-vision. This isn't a model kit – story at Mens Health
---
Media latches onto Joker movie success
Washington Post – "edgy comic book fare big appeal"
Collider – "Joker sets records"
Newsarama – "Joker director thanks fans for success"
And this one is funny, as if they're deliberately prodding the bear with a stick:
"How Martin Scorsese paved the way for Joker" – Hollywood Reporter
For context, see:
Armand White for "Martin Scorsese Dissents from the Comic Book Movie Fanboys" – National Review
Martin Scorsese says "Marvel movies ain't real cinema" at UK Guardian
---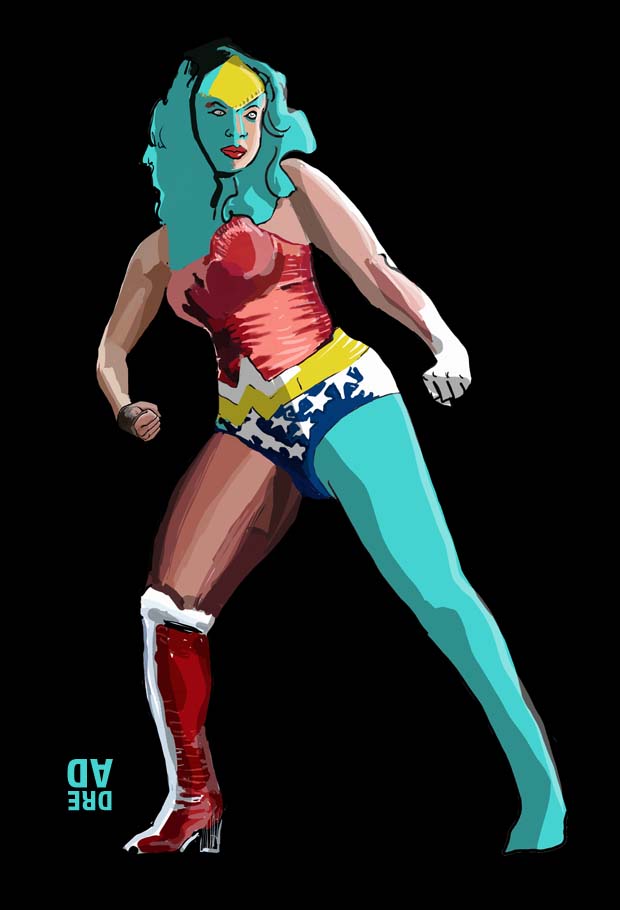 Art by Dre Ad
---
Marvel will resurrect The End series with slate for final adventure stories for Deadpool, Miles Morales and Captain America
Details at IGN News
---
Todd Phillips Joker film sets up the premise for a different kind of Batman
The writer at Hollywood Reporter examines various permutations of what sort of Bruce Wayne would develop in the world of the Todd Phillips' Joker movie.
---
Detective Comics: 80 Years of Batman Deluxe Edition
Batman 80th Anniversary Collection (Blu-ray)
---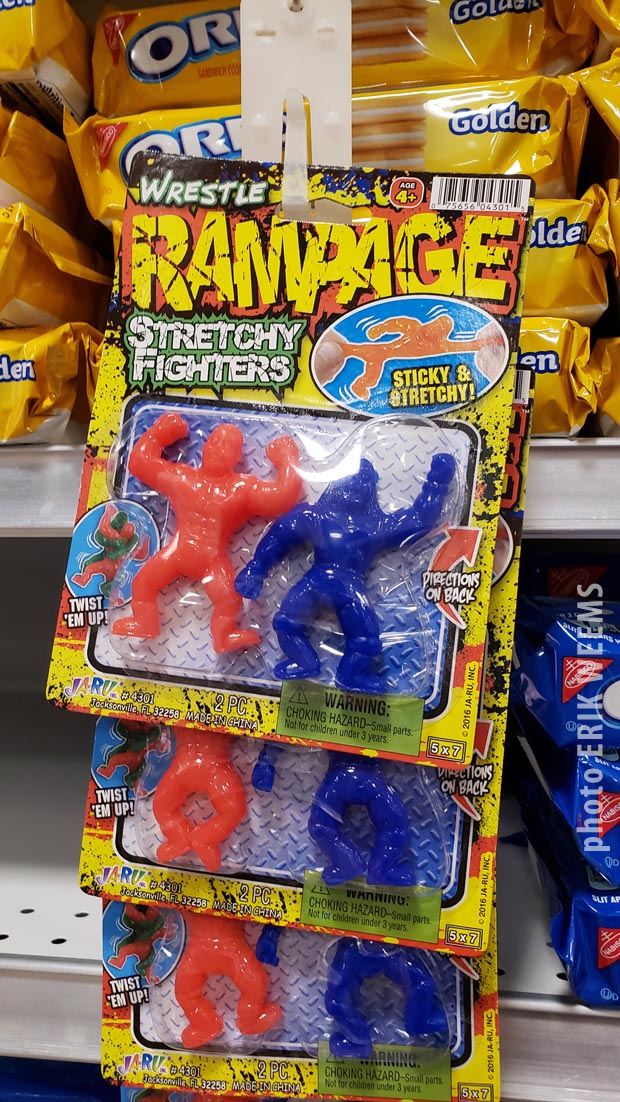 ---
Joker barely into theaters and already there's Oscar talk
Story at Bleeding Cool
---
Ten times Europe turned against freedom of speech: List includes some cartoonists who found out what happens when you draw something not liked by powers that command the police force. Listverse.com
---
Comics we'd like to read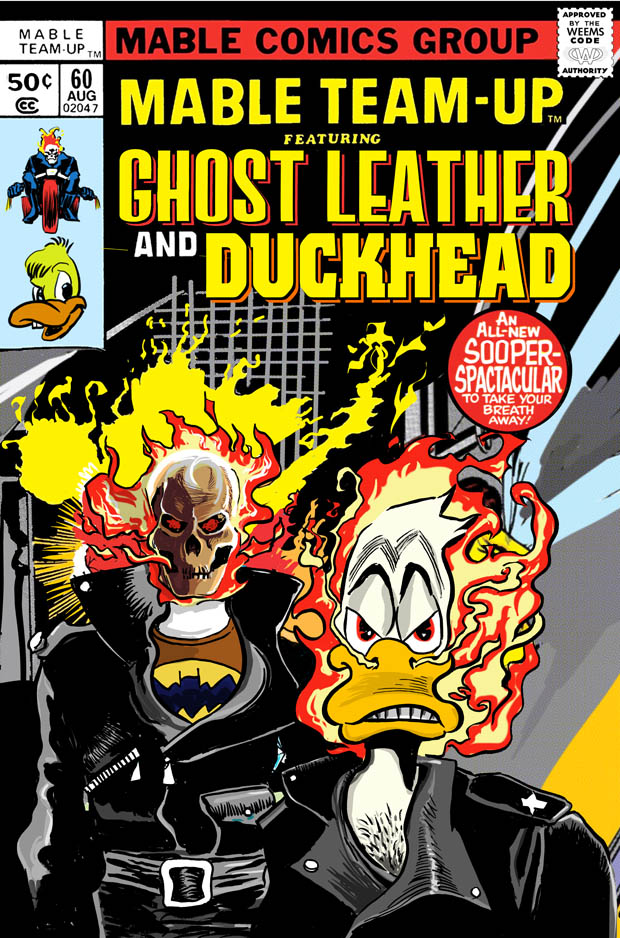 In the wake of Ghost Rider going off HULU, the speculation is that Johnny Blaze could next show up in a Marvel film.
---
Video interview with Batman mega-producer
The interview discusses how Michael Uslan learned to read as a child via comic books, and how he bonded early with Detective Comics/Batman. Uslan recounts how he went to Indiana University and birthed a comic book course, he claims it was the first one in America, and tells of how the creation of the class on comic books required that he argue with the Dean that the comic book universe is a combination of ancient Greek mythology and swiped stories from the Bible. Story at Indiana Public Media
---
Brandon Routh back as Supers for Infinite Earths
Many Supermens (Routh, Tyler Hoechlin and Tom Welling) are featured in the crossover series that combines together airtime from five different shows. Here's the schedule:
Crisis on Infinite Earths
December 8: Supergirl 8 pm ET/PT
December 9: Batwoman 8 pm ET/PT 9
December 10: The Flash 8 pm ET/PT
January 14: Arrow 8 pm ET/PT
January 14: DC'S Legends of Tomorrow 9 pm ET/PT
Comicbook.com – "fans are getting some pretty awesome looks"
Digital Spy – "Brandon Routh and Tyler Hoechlin have been pictured in costume together for the first time"
UK Yahoo – "Heroes and villains unite to fight the Anti-Monitor"
Deadline Hollywood – "Superman as the compromised, world-weary version introduced in the landmark DC Comics saga Kingdom Come from 1996..."
---
More names thrown into Matt Reeves' Batman movie
Jeffrey Wright (as Commissioner Gordon) and Jonah Hill (as a villain) are either now cast or are in the indefinite Hollywood limbo of negotiations and so aren't official yet. Hard to tell. The project keeps moving forward, though, in speculations:
"...Reeves has also shared his interest in creating a mystery, a story that puts Batman's detective skills to work in ways that have never been seen on film before. The noir-emphasis and existence of multiple potential suspects in the form of Batman's rogues immediately calls to mind the Batman works of Jeph Loeb, whose arcs The Long Halloween (1996), Dark Victory (1999), and Hush (2002) are defining gateway Batman stories."
Story at MSN NEWS
---
The story of DC Comics and Major Malcolm Wheeler-Nicholson's penchant for original material (in 1935)
The profile of how Major Malcolm Wheeler-Nicholson seriously impacted the beginning years of comics is in this Newsday story
"A lot of people who've written about this period of comics history make a slightly derogatory remark, like the Major did this because he couldn't get the rights to reprint newspaper strips," says granddaughter Nicky Wheeler-Nicholson, calling her kin by the title he went by. A journalist turned comics historian, who will be signing copies of her book "DC Comics Before Superman" at table J-7 in the New York Comic Con's "Artists Alley" next week, she says that, "He was interested from the beginning in doing original material. He came out of pulp magazines creatively, so he was used to being in a world of original material."
---
No more Ghost Rider at Hulu
Says Wired
---
J. Jonah Jameson attacks Spidey on new website Daily Bugle
Promo site for the home video release of Daily Bugle.net - Spider-Man Far from Home
Some are saying it reminds them of the Sam Raimi Spider-Man movies. Reminds me of that and the various web sites director Nolan had which tied into the Dark Knight movie.
---
J. J. Abrams to retool Superman / DC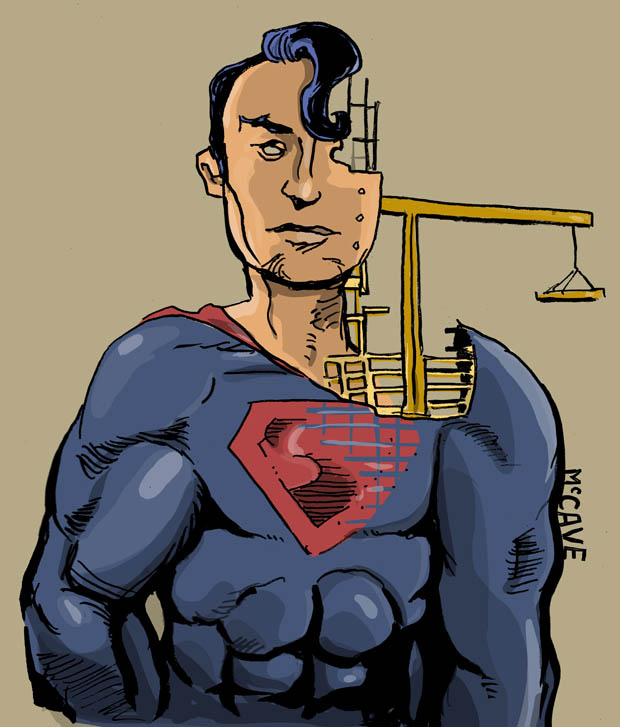 Art by McCave
Sept 20, 2019: Story at Observer
The $500 million dollar deal includes a lot more than films, and could be the door to a whole redoing of the DC Comics universe. Abrams has imagination for the DC hero roster, judging by his unused 2002 movie script for Superman: Flyby (which features a Krytonian civil war that puts baby Supers on planet earth, a child so powerful and lethal that his Kansas parents have to curtail him into being much less than he really is, where on a psychological level Kal-El literally becomes Clark Kent, not realizing until later in life what he can really do).
There's some irony in this deal. On one level it looks like the classic Hollywood template, to hire a creative "strong man" to update a faltering, older intellectual property. This worked with Nolan on the Dark Knight franchise, with Batman Begins the experimental run to prove what could be done with Chris Nolan holding creative control, followed by the billion-dollar earning Dark Knight and Dark Knight Rises movies.
But this method of ceding total "vision" to one brain had decidedly mixed results with Zach Snyder and the much lower-earnings on Batman v. Superman and Justice League. Despite his pedigree, giving Abrams such power is a bit of a gamble, but DC has to try something if it is going to go head-to-head with Disney, who is ironically Abrams' previous employer who revamped the Star Wars franchise.
---
Disney to buy Academy Awards and then give Oscar to Avengers: Endgame
Just kidding, Marvel/Disney is gearing up to promote Endgame to be the lucky recipient of a future Academy Award - story at Newsarama
---
Batman getting new creative team: James Tynion IV and Tony Daniel - they assume control at the end of the City O' Bane storyline currently being published. Online at Hollywood Reporter which has the details.
---
Disney the "plucky underdog vs. Sony" - not so, says writer David Koepp - story at Cinema Blend
Bat signals around the world - Story at Washington Post
Batman Day highlights at Newsweek
---
Batman against Batman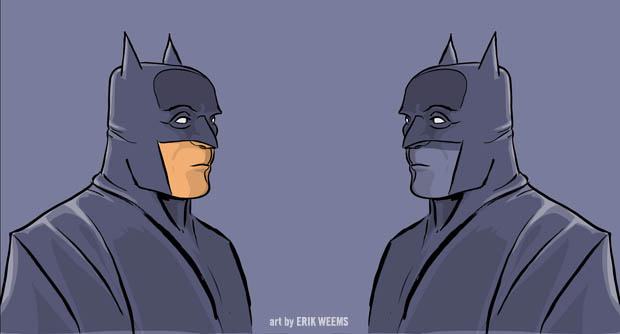 An analysis of the Batman story and character (by Matt Goldberg) at Collider:
....the thorn in Batman's side is Arkham Asylum's revolving door policy.

Some may believe that what this really does is raise the question of whether or not Batman should kill his enemies. But that's like saying because prison breaks occur, we need to increase capital punishment. It's using a draconian tool to literally overkill the problem. A far simpler solution would be to give Arkham stricter standards and make sure that the building isn't so easy to escape. If Batman is truly brilliant, why can't he design a better prison?

I believe it's because he doesn't want to.
A different explanation for the dilemma of Batman/Bruce Wayne in Gotham City is the same one suffered by the Superman character: a being that has become too overpowered beyond the limits of the original story. Greenberg says in his Collider article that Bruce Wayne works on fixing the city by day, Batman works on fixing the city by night, but neither completes the task because Arkham spills out an endless supply of villains to muck up the process.
I can't really address Greenberg's explanation for this situation, which appears to be that the damaged psychology of Bruce Wayne produces this intentional flow of criminality. For many decades Bruce Wayne's psychological profile has been a flexible item and writers have used it to explore Gotham and it's leading billionaire citizen through a 4-color lens .
But the problem of overpowerment is reflected in Goldberg's question of why doesn't Batman just design a more secure Arkham? and this shows what any writer on Batman faces. Originally, Batman was a peculiar oddity moving through Gotham's nighttime, clobbering criminals in a war of attrition. But by adding to Batman's prominence in Gotham as a figure of increasing power it moved the character into a figure of preeminence over Gotham until it becomes a question of why doesn't Batman just use his enormous abilities to simply end criminality in Gotham? (This is a kind of variation on a spiritual question, if God hates sin, why doesn't God just end sin utilizing his cosmic power to do so?*)
Like Jerry Siegal's Superman, Batman's ability has been added to by the writers over the decades until Bruce Wayne is only held back by psychological problems and inner-family conflicts with his bat-family, otherwise Bruce Wayne could invent a bat-device for half of Gotham's problems, and with whatever was left to simply beat up the right people to force a solution. But this to too unreal and certainly spoils whatever mystery the original Bob Kane/Bill Finger character contained as he battled as a street fighter taking down crooks while suffering physically in the process, the old formula being "...he usually lost in the earlier pages and won in the later pages." **
The introduction of supervillains was to match the ascent of Batman as the writers added to his powers, and like Superman, this caused the character to eventually burst out beyond the limits of the original stories (and it's logic***).
Arkham Asylum as a spawning ground for lethal criminals should be enough to have it closed down and /or shipped out of a city as populated as Gotham, but as Greenberg notes in his article, triumph over the criminals isn't Batman's goal, but "...escalation, and it's escalation that Bruce Wayne needs and desires."
And this combat matches the dilemma of overpowerment: without superviallsins, there's no reason an overpowered Batman doesn't conquer criminal kind.
* The power of the deity is like the power of a parent, and utilized to teach the child toward independence, the restraints provided to prevent self-destruction.
**from Ted White's article The Spawn of M.C.Gaines, from All in Color for a Dime, Ace Books, 1970.
*** The logic of the later Superman is a prime example of overpowerment, for example the classic question of "how does a bulletproof Superman shave his whiskers?"
---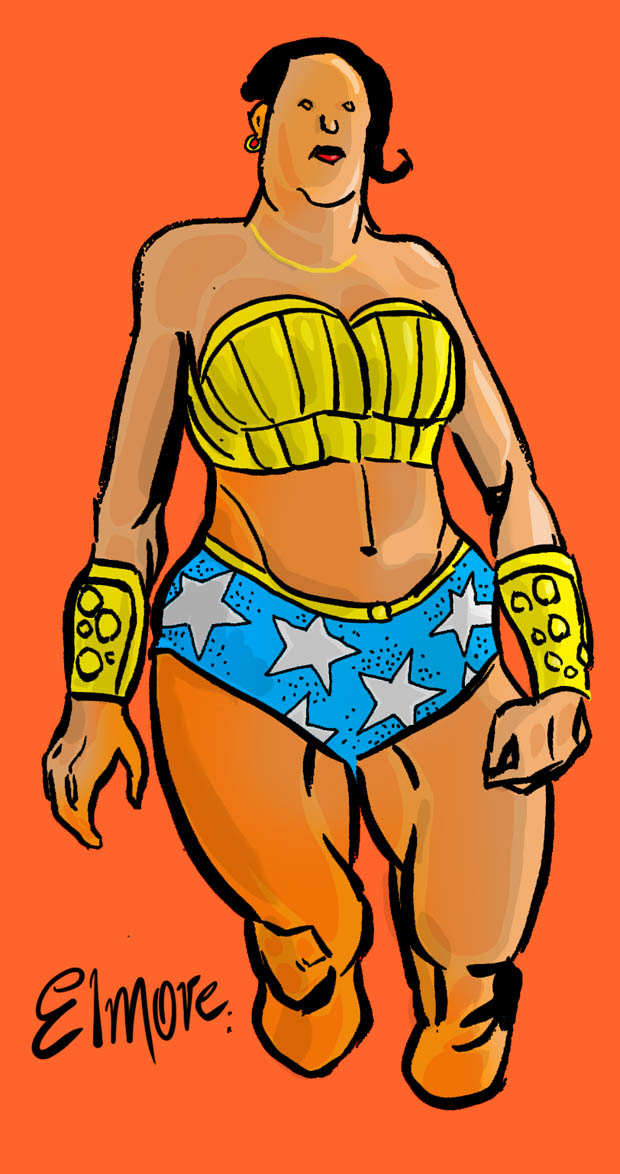 Art by Elmore, colors by Zombie President
---
DC Comics makes September 21 Batman Day (again)
See the DC Comics web site for how they're celebrating the Dark Knight. They have a interactive world map showing comic book stores that are participating in the event.
Also, Newsweek Magazine online has a rundown of the free stuff associated with the event
---
Free Arkham Asylum downloads + Lego Batman
At the Epic Game store - story about this at TheVerge
---

---
---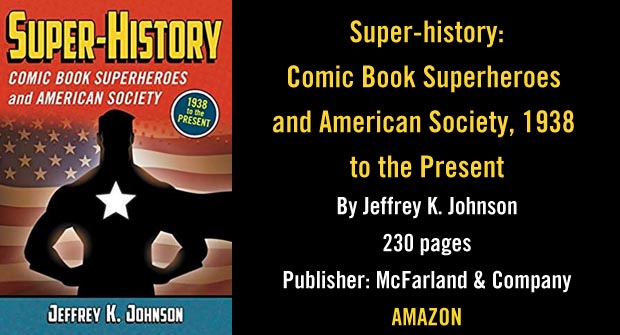 Super-history: Comic Book Superheroes and American Society, 1938 to the Present
---
The Spectre - Volume 1 (DC Archive Editions)
---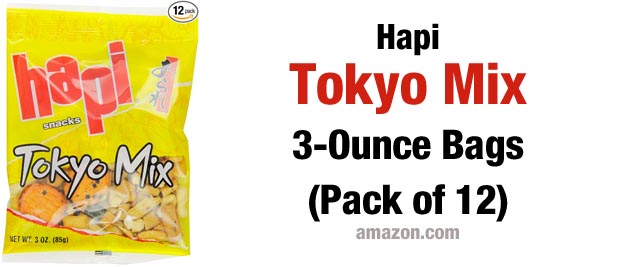 ---