Last Update: September 28, 2020
---
Disney Plus Samuel L. Jackson = Nick Fury series
So says Gizmodo
---
So, no new Henry Cavill footage for Zack Snyder's Justice League redo?
Thus says Collider
---
Comicrypt auctions
...original art from John Romita, Jr. -- including a page from his Black Panther run (with award-winning writer and TV and film producer Reggie Hudlin) that features imagery used in promotional materials for BET's animated Black Panther series. Of particular note in the initial livestream sale is the complete original art for Black Panther (2005) #2 with art by artist Romita Jr, inker Klaus Janson, and written by Hudlin.
Story at comicbook
---
Archie Comics going full-Comixology
"...the new initiative marks the first time a major U.S. publisher has made content available day-and-date with the subscription-based streaming service". The new level of service begins with this week's release of Sabrina: Something Wicked #3. But, along with the latest release, comiXology Unlimited users can now read the full Archie library on the service. ComiXology Unlimited is a subscription-based service that offers access to 25,000 comic books, graphic novels, and manga for a flat fee of $5.99 a month.
Story at MSN News
---
Keanu Reeves BRZRKR now at $1.128 million in backing
Five more days left. Page at Kickstarter
More about BRZRKR
---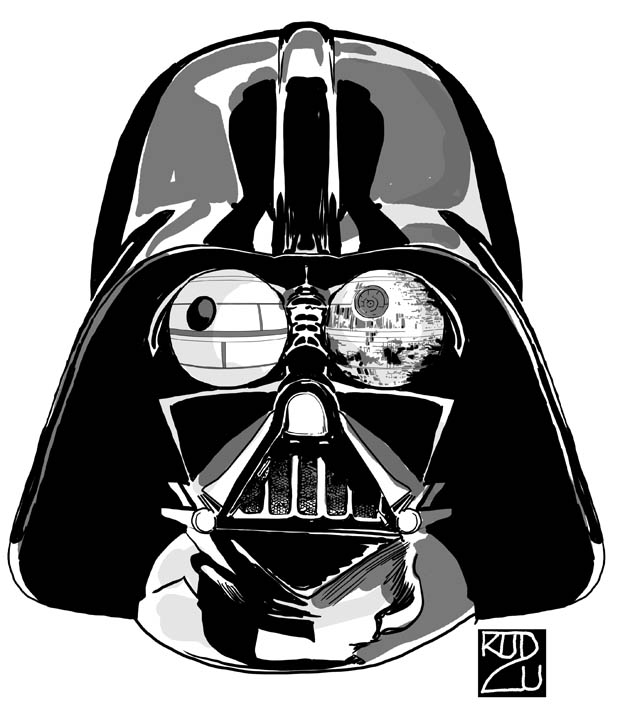 ---
The effect on Disney with the movie schedule getting blown up and reshuffled
Story at Nasdaq
---
The Batman begins shooting scenes of Batmobile
Story at Movieweb
---
Nicolas Cage as Superman?
The once and future Clark Kent story at UK Guardian
---
Disney installs large mural dedicated to Chad Boseman / Black Panther
Story and pix at UK Daily Mail
---
Black Widow release date moves again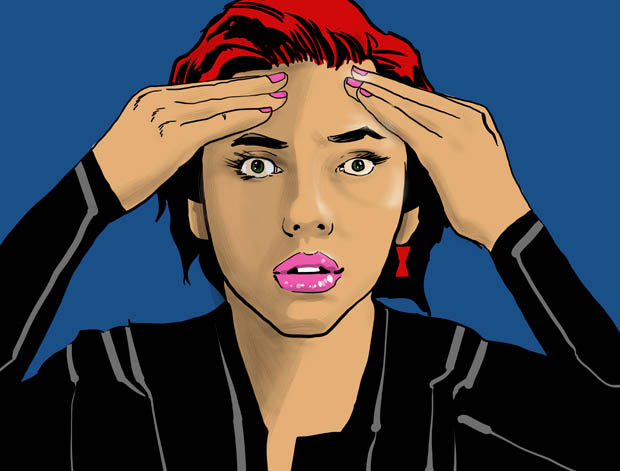 Just like the shuffle on the other female-led flashback movie, Wonder Woman 1984, Black Widow joins the wave of major motion pictures trying to get to a theater but at the same time to avoid the crash and burn of empty seats that is haunting everything that has so far tried to get movie theater patrons back in lines for tickets. Assuming 2021 is a friendlier year for movies, and that everyone doesn't completely forget that theaters exist, Black Widow is now moved to May 7, 2021. Story at Gizmodo
---
No more Star Trek? Maybe, maybe not
Story has gone across the internet that Star Trek movies are officially shut down at Paramount from consideration due to several factors, the main one being the decline of the franchise in popularity. But there's a caveat: supposedly there's a Star Trek project still in motion led by Quentin Tarantino.
Story at Wegotthiscovered
---
Justice League reshoots starting
Zack Snyder's version moving toward completion - story at Slash Film
---
Artist Brian Stelfreeze solo effort on kickstarter
More and more creative people are moving into the various money-raising platforms to finince their work - story at Bleeding Cool
---
Supergirl TV Show cancelled
Season six the last - story at CBR
---
Falcon and the Winter Soldier rescheduled to happen in 2021
Marvel news production shuffle at Yahoo News
---
Official from Paramount: No more Star Trek movies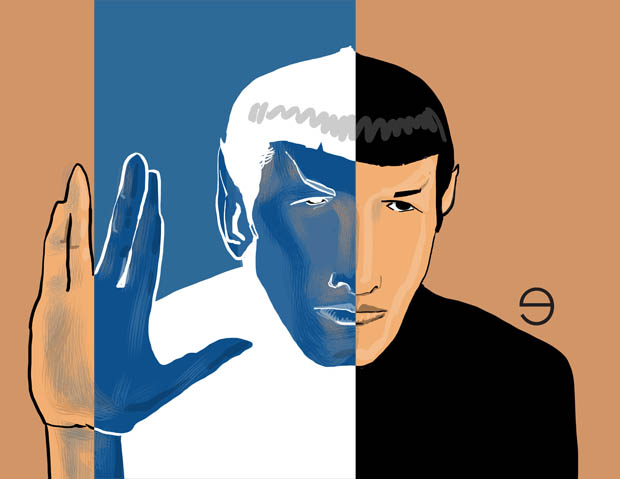 This wasn't hard to see coming, so many outlets have been saying the current regime over Star Trek has hit a very hard, dead wall in the creative department. Story at Giant Freakin Robot
---
DC launches new streaming service January 2021
Beginning next year, DC Universe will be renamed DC Universe Infinite, and will offer subscription access to more than 24,000 digital comics from across the DC comics backlist at DCUniverseInfinite.com and on iOS and Android devices for $7.99 a month or $74.99 per year.
Yes, but will it include Cancelled Comics Cavalcade?
Story at Publishers Weekly
---
Dan Didio goes to the Kubert school
Story at Games Radar
---
No hurry for crowds to return to movie theaters
Still a continuing mess of low ticket sales - story at NBC Los Angeles
---
The "scramble" for online customers by retail shops
Story at Leader Telegram
---
The Batman director Reeves brings out new Bat-art for Batman-Day 2020
Story and images at Comic Book
---
Adam West birthday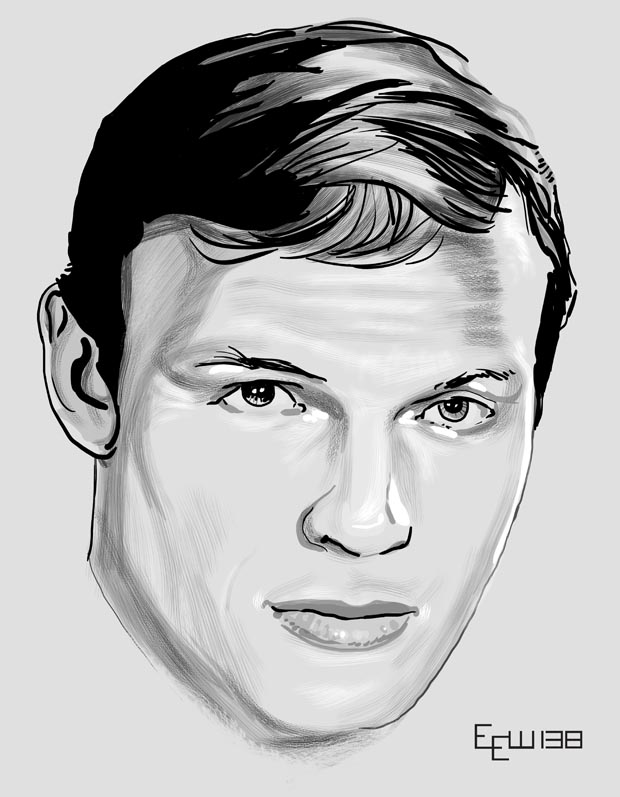 Story at Movieweb
---
Jaden Smith and the white Batman suit
Worn to various events by a committed Bat-fan - story at Cheat Sheet
---
Flash and Sonic the Hedgehog team up?
Story at CBR
---
For Batman-day, Lego company releases huge Batwing model set based on the 1989 Batman movie
Story at Hollywood Reporter
---
Tatiana Maslany shall be She-Hulk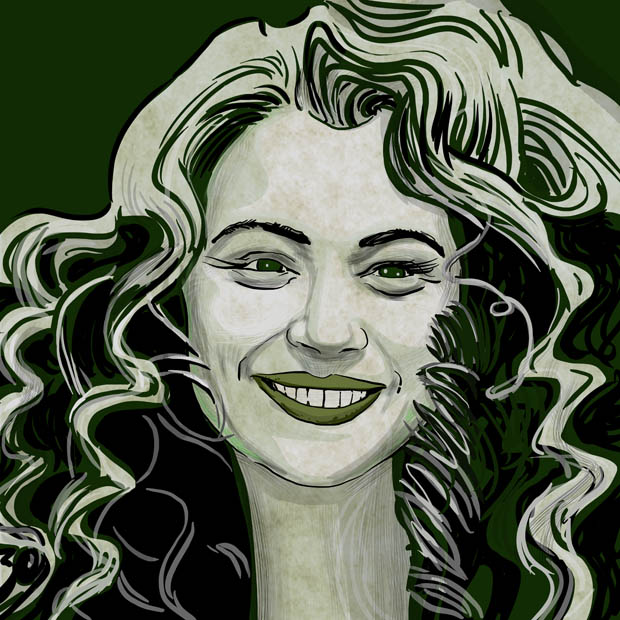 She's five-foot-four? So says Deadline Hollywood
---
Henry Cavill is in for three more Superman roles
Thus says UK Express
---
The Batman movie resumes production
At this rate, we'll get to see Pattinson (as Bruce Wayne/Batman) literally age as we watch the finished movie as it will be made up of scenes shot over a longer and longer period of time.
Story at SF Gate
---
Marvel's Star Wars comic reveals Darth's real name and how Luke discovered it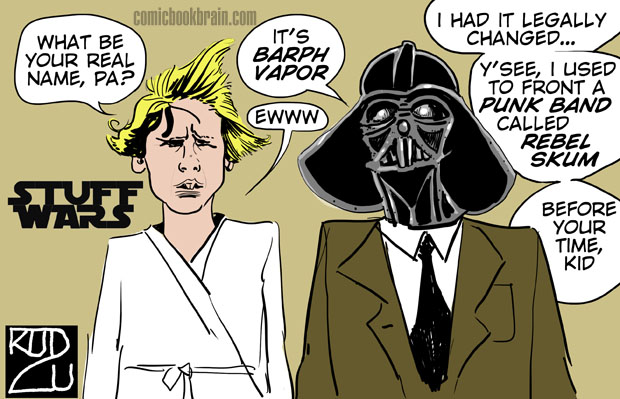 This is not art from the Marvel Comic book
Story about Barph's Darth's name at We Got This Covered
---
DC Universe streaming service changing
Story at Hollywood Reporter
---
Time to kill Batman again, or that is, Bruce Wayne
Another trip to the morgue for this too-often utilized story - article at CBR - "One story from Detective Comics #1027 reveals which minor villain is truly responsible for the death of Batman."
I guess there is a new tradition that every Batman story writer who gets a long enough run gets their turn to kill the hero.
Reminds me of Grant Morrison's bat-homicide story of 2008: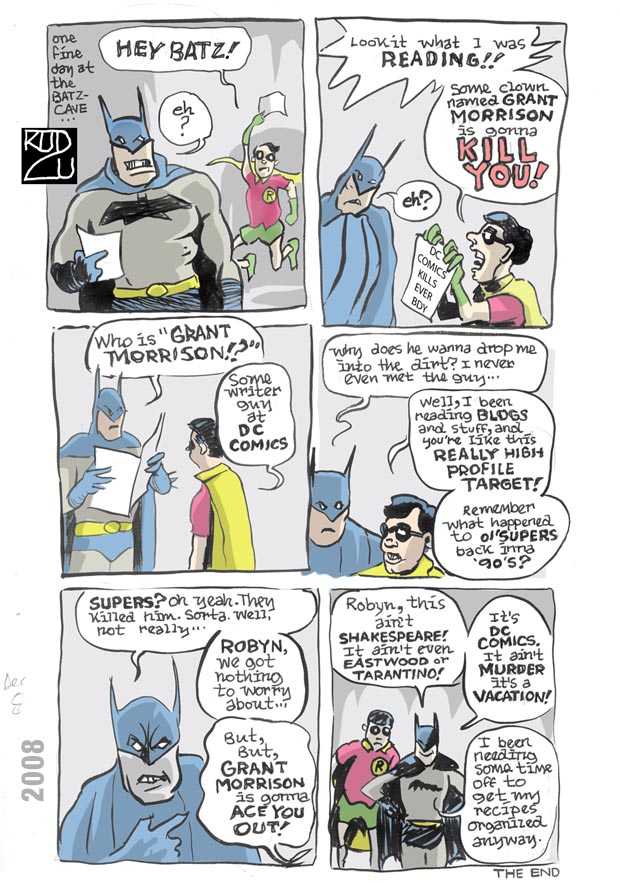 ---
Marvel Comics slate for December
Solicitations with images at Gamesradar
---
Marvel to feature Chris Claremont in December with a special one-shot
The writer who co-created the modern X-Men (with John Byrne, among other artists) is having a 50 year anniversary in December 2020. Claremont's impact on modern comic books can't be measured, his run on the moribund late 1970's X-Men took a second string book and turned it into a model for change and updating storytelling styles that influenced what came next in the 1980s for all the superhero books.
Story at Gamesradar
---
Changes galore at DC
Bleeding Cool article listing looming changes at the old National Periodical Publications company.
---
$50 million to Joaquin Phoenix for more Joker movies?
Article at Movieweb says Joaquin Phoenix is being offered $50 million for two more Joker movies. That reminds me, Christian Bale said he'd do one more Batman movie (after Chris Nolan departed) for $50 million, so $50 million for two Joaquin Phoenix movies is a bargain.
---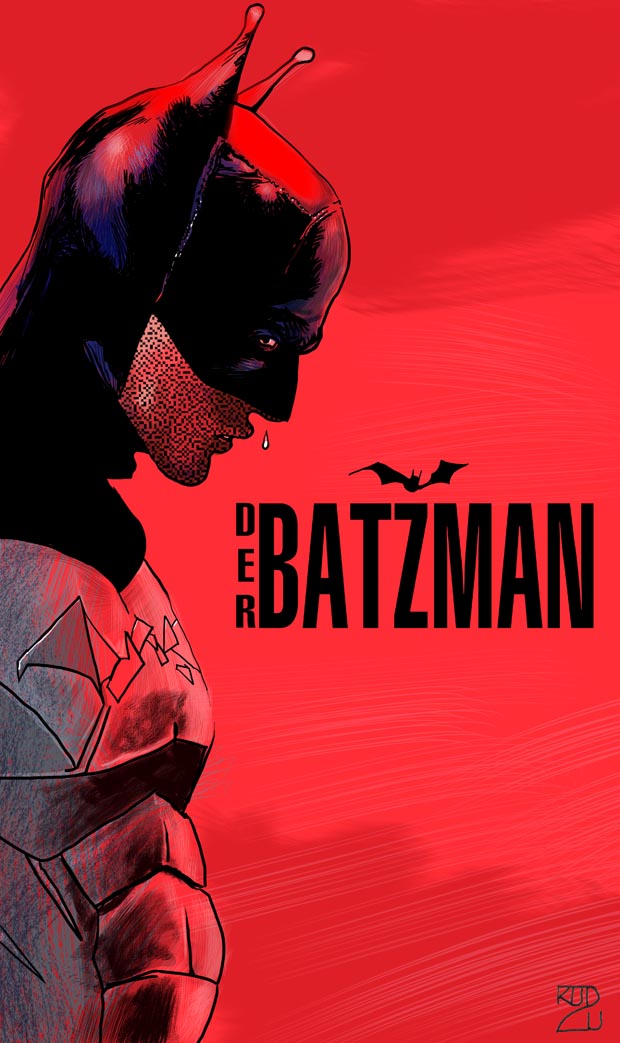 This is not the official poster
New The Batman poster art at Movieweb
Related: Pattinson is "over the Covid" says We Got This Covered
---
---
Next Ant-Man movie will have Jonathan Majors
Story at Deadline Hollywood
---
More Justice League dirty laundry getting aired
Jason Momoa Slams Warner Bros. Amid 'Justice League' Investigation: 'This S— Has to Stop' - Variety
Jason Momoa Confirms 'Justice League' Costar Ray Fisher's Claims of Mistreatment on 'Justice League' Set: 'Serious Stuff Went Down' - US Magazine
Ray Fisher Puts Warner Bros. Investigators on Blast Over Justice League Misconduct Case - The Justice League star claims that the independent Warner Bros. investigators have avoided key witnesses. - Movieweb
---
Halle Berry talks about her old Catwoman movie
Stry at Digital Spy
---
Jim Lee: officially, 5G not going forward
5G sounded like a suicide pact to many outside of the halls of DC Comics, and it is now probably a huge relief for many that it is cancelled.
As part of the new DC timeline, 5G – or Generation Five – was to have seen the DC Universe relaunch with a new DC Timeline, and all major characters aged up, being replaced in the roles by other, younger, characters. Luke Fox would be the new Batman, Jonathan Kent the new Superman, Captain Cold Jr the new Flash...
Story at Bleeding Cool
More about this at Den of Geek
Lee was responding to speculation about DC's rumored crossover that might have done everything from replacing all of the current big heroes with newer characters to a hard "back to 1939" reboot for the line, depending on which corners of the internet you mined. Instead, Lee told fans, DC's publishing plan was to focus on a core line and let the meta-narrative of the DC universe evolve organically, letting individual books breathe and grow rather than "dumping [all the big changes] in one month and renumbering the line and going for that really short-term spike in sales."
To pull off (another) major revamp of the DC line (its been done before, e.g., "New 52") looked pretty crazy to many people fearful that the already disintegrating comic book industry would tragically and (presumably) unintentionally be showing longtime fans to the exit doors since the characters they had long followed would become absent or at best second-tier concerns. Betting the bank on a load of new fans captured by the new direction looked like a frantic maneuver with less that likely positive results, and the harshest critics of the move were saying it looked like DC Comics was in the grip of some bizarre conspiracy trying to destroy the company from within.
---
New DC VP wants "a diverse readership"
Daniel Cherry III is the man in the Vice President spot now, and he will play a large role in getting things a little bit more stable at the publisher.
Story at Comic Book
---
Wonder Woman 84 moves premiere date again
Now it is set for the classic big-budget-desperation release date of Christmas Day, allowing for maximum freetime on the part of families to hit theaters (provided they're reopened, a number of major theater areas are still closed, particularly on the West Coast).
Warner Bros. has found massive success over ... holidays with its DC properties. "Aquaman," which released in 2018, generated over $1 billion after hitting theaters around Christmastime. The hope, barring a second wave of coronavirus, is that theaters in New York and Los Angeles will be able to open by then.
The obvious question after this move by WW84 is whether the other flashback-female superhero film of 2020, Black Widow, will stick with its release date of Nov. 6, or will it move, too?
Article at Variety
---
---
Science: what car did Calvin's Dad drive in the comic strip?
Revealed analysis at Jalopnik
---
Archie title stops publication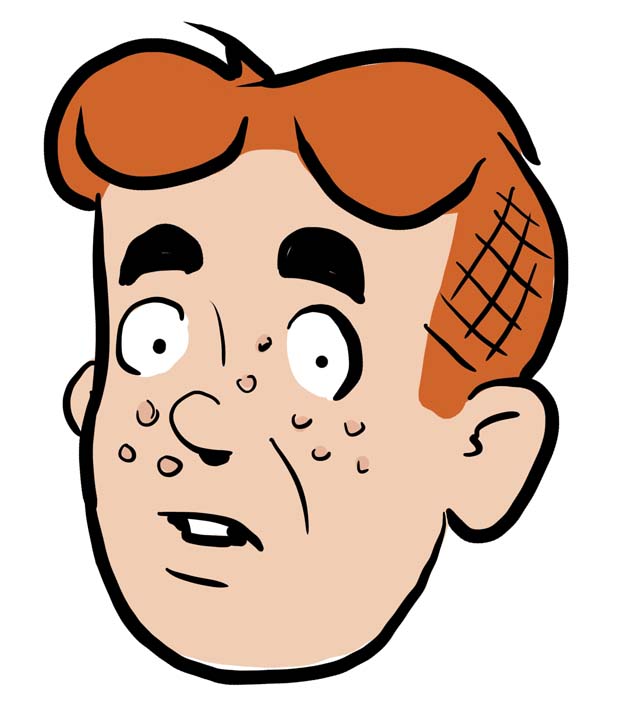 First time in 78 years - apparently as a result of the pandemic - story at Comic Book
The last issue at the Archie Comics site though it is assumed future issues will be coming, eventually.
---
Some of these outfits that pop band ABBA wore are 70's grade superhero suits (in a way)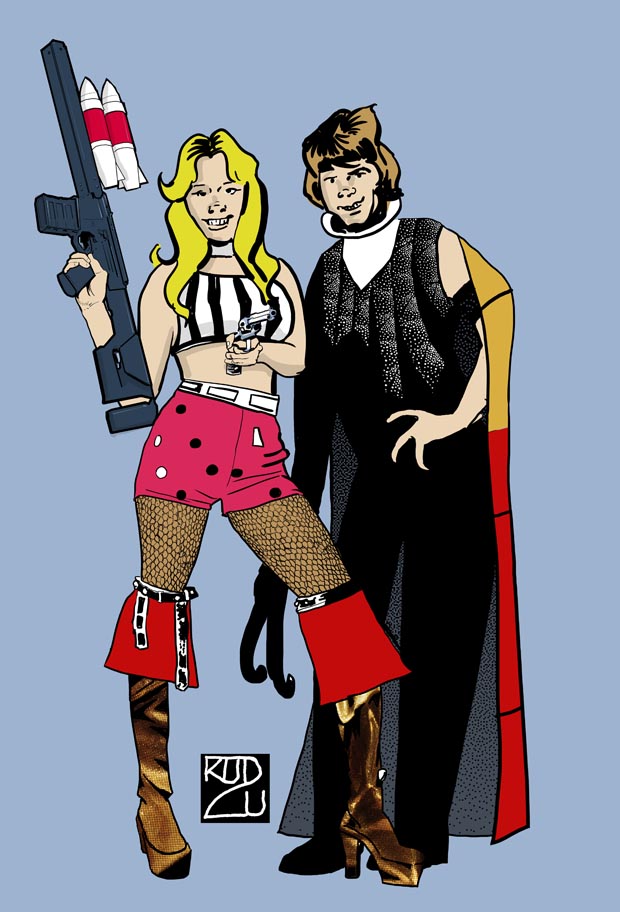 This drawing is not entirely accurate to the Abba glamour milieu.
Story and pix at Messy Nessy Chic
---
Comic books cashing in on crowd-funding platforms
Story at Chicago Tribune related: Keannu Reeves Brzrkr
---
Comic book sales driven up by pandemic
Or so says Yahoo News
---
Escapism driving comic book sales
So says comic book store Atlanta Galactic Quest manager at 11alive
---
Supposition for The Batman film: Court of Owls storyline
Story at We Got It Covered
---
Marvel doesn't need no "fandome"
Story at Cheatsheet
---
Fans demands: Cavill back into the supersuit
Story at We Got This Covered about fans demanding Henry Cavill return as Superman.
---

---