Comic Book Brain
Last Update: January 26, 2019
---
World favorite superheros
Article with focus on film heroes, produces list without Batman or Superman - story at Cheatsheet
---
Howard the Duck cancelled
Hulu show kaput - AV Club
---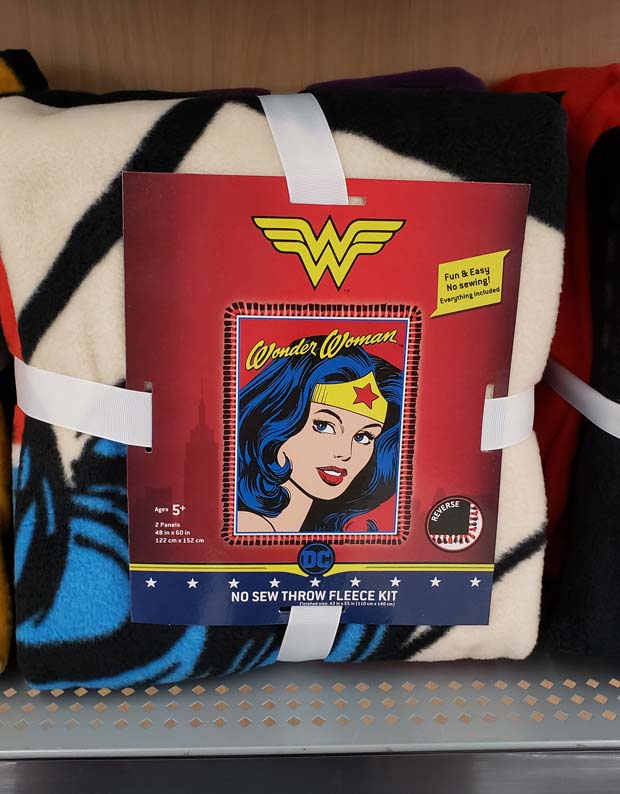 ---
"Captain Marvel II has a Superman problem: the hero is an overpowered, unrelatable character"
Carol Danvers has already been established as one of the most powerful heroes in the MCU, a hero so incredibly important, that she doesn't have enough time to protect Earth; she's got the entire universe to worry about."

– Forbes article by Dani Di Placido Art . Article at Forbes.
The article goes on to describe that Cap'n Marvel essentially doesn't change during the course of the story of the first film, so there's no "story arc" for the character.
This isn't necessarily a problem, there are many instances in Hollywood story construction where the hero doesn't change - - a number of John Wayne cowboy movies feature a character where the "Duke" isn't altered by the events around him, but everyone else is, and at the end he has to decide to stay put under the new conditions his actions have created, or he exits (usually he exits, the situation now one where law and order prevail and he is no longer needed. Also, it is now a situation where his character cannot thrive, so the screenwriter has him ride off alone away from the conformity of settled civilization.)
The solution for the ultra-powerful Cap'n Marvel, according to the piece from Forbes, is "... what if there's something out there that she isn't equipped to deal with?" That's the premise for a hundred-thousand comic book stories, and if well written into a script, could certainly serve for a story premise. But it also just repeats the cycle of the superhero being powerful, then overcoming the momentarily undefeatable enemy by deploying even more power, often in the guise of:
sheer brainpower
organization of a brilliant, well-timed plan
displaying a ferociousness in action that the character, we are told to believe, had never displayed before
rounding up friends, usually ones where there has been some alienation, and then together this reconvened unit defeats the enemy
blind luck
The major issue that confronts superhero movies is one that doesn't go away for any genre: how to tell an entertaining story where it doesn't matter too much who or what the hero is, but whether the tale in combination with the character can carry an audience. If the character is fascinating, together with a "good story" it is an effective box office combination.
Unfortunately, often the Hollwood solution to the dilimma of the sequel is instead drawn from a list of options that are:
repeat the first story but in a bigger way with new subsidiary characters
add more CGI effects
give the character a sidekick, often one meant to be a psychological mirror of the audience the movie-makers imagine is out there. (This is flattering the audience, a strategy that is usually a reflection of salesmanship skill instead of story craft.)
radically altering the character into a new direction (this is also clearly an abandonment of the character's "character." Gutting the personality of the hero, inserting something new, then demanding the audience respect the new character under the banner of the old character, i.e., bait-and-switch.)
add even more CGI effects for a longer periods of time on the screen
The expectation at Comic Book Brain is that a great deal of creativity will go into making the production deal for Captain Marvel II, hopefully that same energy will go into solving the problem of an audience-viable story.
---
Catwoman to have 'Strong Femininity' in coming Batman movie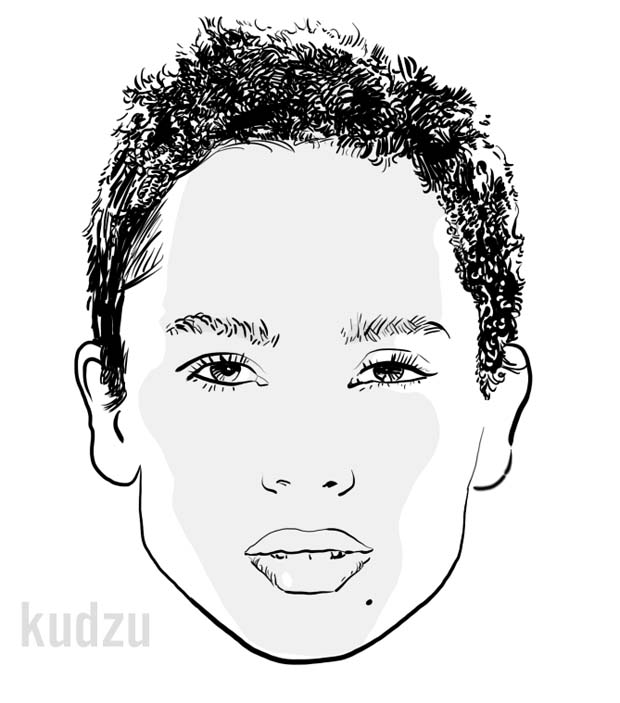 Isn't the claim kind of redundant? Story at Indie Wire
---
---
Quarter million dollar comic book collection stolen, arrests made
And they were all copies of Crash Helmet #1 [just kidding]. Story at Miami Herald
---
Spider-Man robot "sucks"
Researchers Xin Li and Kaige Shi from Zhejiang University in China have created a wall-climbing robot using a specially designed vacuum suction unit. Until now, climbing surfaces using suction required the surface to be unbroken, such as glass or marble. This was a requirement because the vacuum would leak through the gaps in the texture of the surface, leading to a complete loss of suction.

Scientists have solved this problem by implementing a high-speed rotating water ring that coats the space between the surface and the suction cup. This film of rotating water allows for the vacuum's suction to be unbroken, which means that suction levels are kept at an optimal rate for climbing. Li said,
Climbing walls by "sucking" - Story at Tweaktown
---
Batman film to ape Joker?
With Joker piling up the Academy Award nominations (beating out the previous most nominated superhero film which was The Dark Knight) and considering Jokers $1 billion dollar boxoffice, the impact it is having on the future of superhero movies, particularly and obviously DC/Warner superhero movies, is becoming evident. Declarations that the next Batman movie will be going in Jokeresque directions seems to be manifesting with the people attached to the project driving media headlines like "Robert Pattinson Is Ready to Push The Batman in a Really Crazy New Direction - Movieweb."
Similar:
Peter Sarsgaard says The Batman has an edge - MSN News
Peter Sarsgaard says The Batman filled with the power of chaos - Comicbook Movie
---
The coming 2020 superhero movie slate
Note: The two female lead superhero films for the year (if we don't count team effort Birds O'Prey) are Black Widow and Wonder Woman and they're both flashback tales.
Birds of Prey - February 7, 2020
Margot Robbie is Harley Quinn, Mary Elizabeth Winstead is Huntress, Jurnee Smollett-Bell is Black Canary, Ella Jay Basco is Cassandra Cain and Rosie Perez is Renee Montoya, Gotham cop. The trailer doesn't show much except a Suicide Squad-ish mess of mayhem. 
Bloodshot - March 13, 2020
Vin Diesel is Bloodshot, hero from a non-DC or Marvel company, i.e., Valiant Comics.
The New Mutants - April 3, 2020
This is the last film made by 20th Century Fox before the Mouse bought the company. May be a quasi-horror film.
Black Widow - May 1, 2020
Scarlett Johansson back in tights in a film that should've been made at least six years or more years ago, but at least it's arriving now... said to include some Downey, Jr., as Mr. Stark, in flashback.
Wonder Woman 1984 - June 5, 2020
A lot of media people are betting this will be the biggest superhero hit of 2020. No doubt Gal Gadot will do a good job (again) as Princess Diana but reshoots and tinkering by nervous DC/Warners isn't exactly a good sign. Will the title tie into an authentic Orwellian theme? Hope so.
Morbius - July 31, 2020
Jared Leto as a Marvel vampire and it is not Blade, but the classic Living Vampire from a more golden age of Marvel Comics, filmed by Sony. Since it is coming from Sony, will it be an entertaining mess like Venom or the discouraging mess of Fantastic Four rebooted? (To see how Morbius ties to Batman in a microscopic way see this nerdist article.)
Venom II - Oct. 2, 2020
Tom Hardy goes up against Carnage. The director is none other than Andy Serkis.
Eternals - Nov. 6, 2020
Kumail Nanjiani, Salma Hayek, Angelina Jolie, Gemma Chan, Brian Tyree Henry, Richard Madden and Kit Harington.
---
Top-selling comic of the past decade? Star Wars #1
Story at CBR
---
Graphic Novel sales in 2019 go up in bookstores, but drop in comic shops
Story at Comics Beat
---
Joker may change how the awards are handed out to comic book movies
Maybe - speculation ("Will 'Joker' Finally Kill Hollywood's Awards Bias Against Comic-Book Movies?") from Variety
Our Joker Review
---
Star Wars Rise O'Skywalker on the brink of $1 billion box office
Not bad numbers for a movie I was told was a stinker and a flop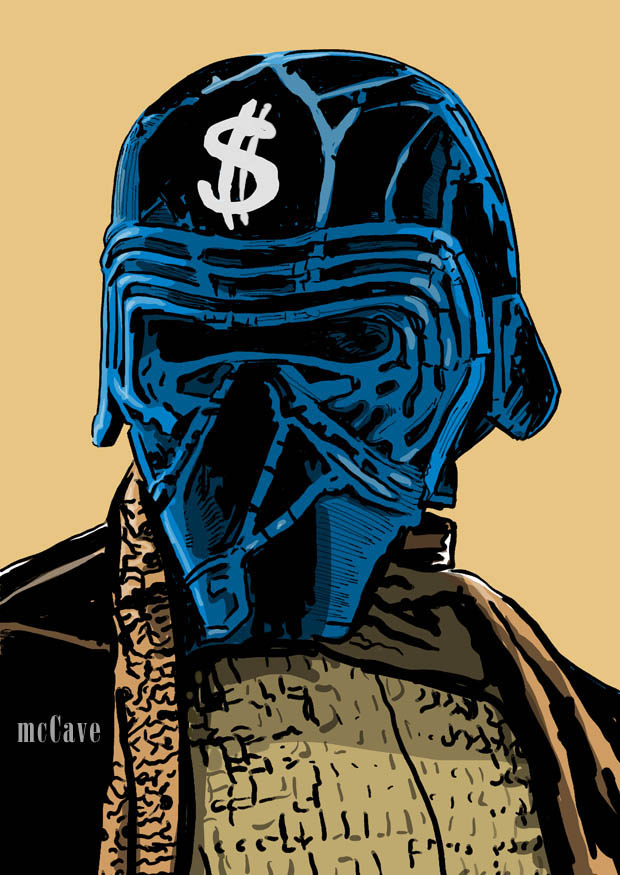 Numbers at Box office Mojo $989,968,274
To be fair, Walt Disney moved the film from May of 2019 to December of 2019. You can argue that A) Disney knows the value of a Christmas opening for big movies as much as anyone and B) a May launch might have given it a larger opening weekend in the first place. Considering how much of the final product felt rushed or stitched together to make a release date, there's a case to be made that Disney should have, once Colin Trevorrow was replaced with J.J. Abrams in September of 2017, that the film should have been moved to May or December of 2020.

Even if a delay hadn't resulted in a better final product, Rise of Skywalker's likely over/under $520 million domestic cume and over/under $1.07 billion global finish could be higher than any of Disney's 2020 releases. We're still talking about a movie that has earned $990 million worldwide (after a decent $24 million overseas frame) in just under a month of release. Sure, it might need until this coming weekend to push itself past the $1 billion mark, and yes, you can even make the case that Star Wars: The Rise of Skywalker may qualify as the first "$1 billion disappointment," but money is money and Star Wars IX will make plenty of it." - Scott Mendelson, Forbes
Story at Forbes
---
Glascow Scotland shall be Gotham
The Pattinson Batman movie will film in Scotia - AV Club
---
This is not the plot to a 1954 issue of Detective Comics
Joker gets 11 Oscar Nominations
This will certainly boost sales of the just released Blu Ray and DVD
Story at USA Today
These are the categories Joker is competing for an award:
Best Picture
Leading Actor
Directing
Costume Design
Sound Mixing
Sound Editing
Original Score
Film Editing
Cinematography
Makeup and Hairstyling
Adapted Screenplay

---
Have the Namor and Hulk rights fallen into the power of Disney?
Story at comicbookmovie
Jan 5, 2020
---
Auction sales on comic books hit record in 2019
Story at Forbes
---
Dr. Strange II director quits
Scott Derrickson also directed the first film, but "creative differences" has intervened. Derrickson stays on as Executive Producer. Shooting was meant to start in May 2020. Story at Variety
---
Marvel has solid grip on top selling books in 2019
DC Comics' Detective Comics #1000 was the biggest seller, but otherwise Marvel scored 7 out of 10 for top selling titles.
Collected editions was a different matter with DC and Marvel running head-to-head.
In general sales, the number three position behind the big two was Image Comics.
Diamond Distributers numbers are the data for the story at Hollywood Reporter.
---
Christian Bale returns to superhero movies in the next Thor movie - story at UK Guardian (headline at fark: After doing that Batman voice for three movies, Christian Bale's throat is feeling a bit Thor)
---
Spider-Man might appear in Venom 2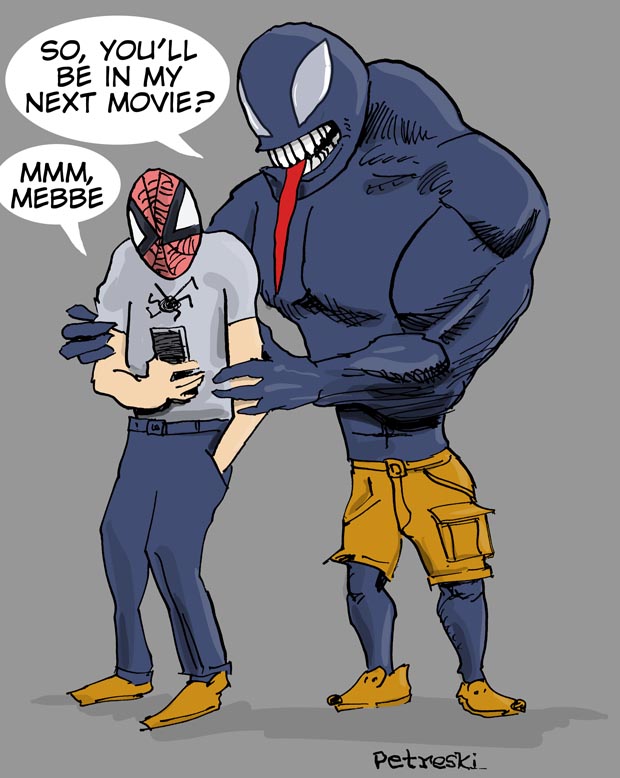 A definite maybe, maybe-not discussed at deseret.com
---
Publisher's Weekly list of must read stories exploring what happened and what might happen next for 2020 in the world of comic book publishing
Story at Publisher Weekly
Their most read story in 2019 was Comics Is a Market in Transition Comics retailers are struggling to adapt to changes among consumers and publishers
---
Review: Unstoppable from Batman Giant #1, 2019
Batwoman is concerned about the due process rights of homicidal killer Lord Death Man, and shrugs off Bruce Wayne's concerns, who, as the short eight-page story unfolds, is cautioning Batwoman, "Lord Death Man can't be killed, Batwoman. Do you think I'd trust anyone else to monitor him?" as his explanation for sending the fiend into orbit (where, it is presumed, monitoring would not be necessary), only to have the capsule containing LDM to crash back to earth right in front of the Wayne Enterprises Building.
This story by writer Steve Orlando is rather rushed, as you might expect for only eight pages. It does provide several basic points: you can't outfight Batwoman, even if you are a deathless creature that survives bullets, getting run over by a motorcycle, explosions and fisticuffs. This still makes you no match for Batwoman's cunning, because she will drop you into hardening concrete, immobilizing you. (How does it get hard so suddenly? It's like Star Wars carbonite instead of concrete.)
While Batwoman is concerned with the fine points of law concerning a proper trial for LDM, the question arises to this reader of whether Lord Death Man would have any legal standing in Gotham City (isn't LDM a Japanese citizen?)
The low point of "Unstoppable" is the absurdity of how communication is carried off in these eight pages. As the story starts, electronic communications between Bruce Wayne and Batwoman seems to be happening via the word balloons emitting from her cape, initially misleading the reader to think someone (it takes a moment to realize it is Batman speaking) is behind Batwoman's cape. This problem is just the limitation from the word balloon designer and placement. The worst example of communication problems is the last page where Batwoman is explaining herself to Gotham Detective Montoya, the two separated by a significant distance, with Batwoman on the upper floors of a building under construction at least a hundred feet away. Around them are police officers using a crane (quite noisy it is assumed) to lift the frozen Lord Death Man and the slab of concrete foundation he is trapped inside of. "I've seen war, Renee," says Batwoman, "The danger doesn't stop when the fighting's over. It stops when you, your officers, everyone touched by an attack can feel a safe again." I wanted Montoya to respond (by mobile phone, I don't see how they can talk over the crane and the distance) and say to Batwoman "feeling safe and being safe are not the same thing," and then maybe shoot Lord Death Man right back into orbit.
---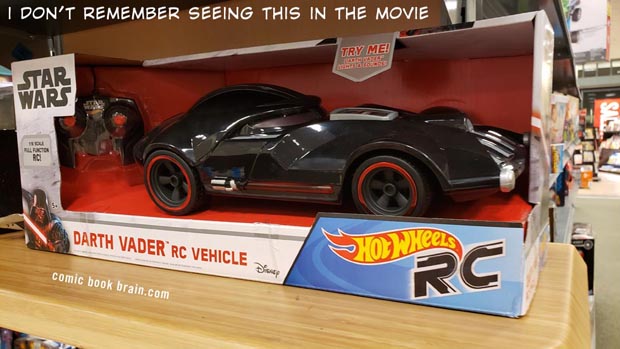 ---
The future of Digital Comics
"When digital comics were first introduced to the superhero comics industry over a decade ago, they were meant to be the future of comics. But has it worked out that way? As of 2019, seemingly not. Physical comic book sales still vastly outstrip digital sales, and digital comics have failed to live up to the potential of exponential growth that we see with digital reading outside of the superhero industry, where webcomics have far more readers than even the highest selling Marvel or DC books. As we head into 2020, it's time to rethink the strategy on digital and how it can help comics readership grow."
Story As We Head Into the Next Decade, Is It Time to Rethink Digital Comics? at BleedingCool
---
Todd Phillips wants a Batman movie in his Joker universe
The billion dollar box office of Joker will probably prove irresistible, and Todd Phillips will get his wish.
Story at Movieweb
---
---

---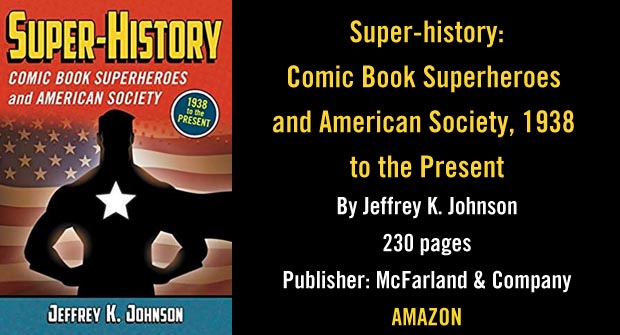 Super-history: Comic Book Superheroes and American Society, 1938 to the Present
---
The Spectre - Volume 1 (DC Archive Editions)
---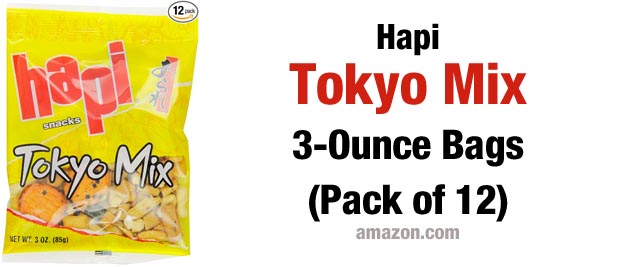 ---