Last Update: October 26, 2021
---
Russo Brothers coming back to MCU? – comicbook
---
"The Eternals" challenges God
...super-producer Kevin Feige — having usurped every screen on Earth and reshaped the global entertainment landscape in his own image — merely straightened his baseball cap and announced that it was time to begin the next phase of his crusade. He knew there were more planets to rule, more parallel dimensions to explore, and more revenue streams for Disney shareholders to tap dry. Most of all, Feige knew that it wasn't enough to dominate the creative arts; if the Marvel brand were to achieve its rightful place in the hearts and minds of all humanity, it would have to unseat the Creator themselves.
...In other words, Marvel has made a "Dune"-sized, "Dune"-length, and almost "Dune"-portentous superhero movie about literally confronting God.
This reminds me of Billy Zane taking a look at the Titanic (mostly CGI, but a real prop built on a huge scale) from the dock from an early scene in James Cameron's film, and he says "God himself could not sink this ship."
Article about gods, God and Marvel at Indiewire
---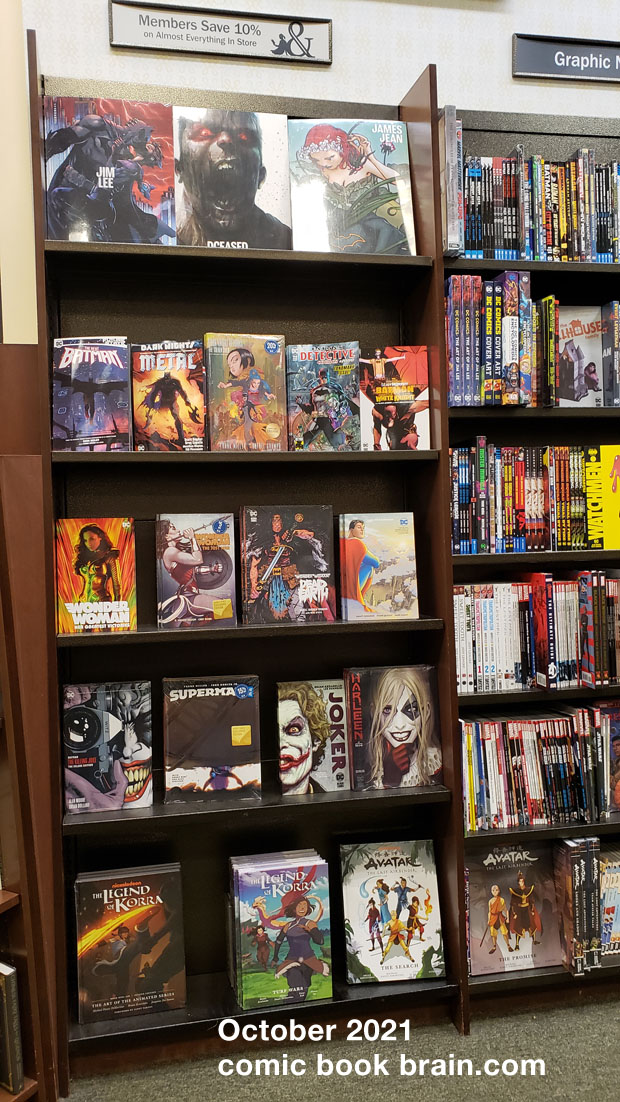 Barnes and Noble, almost all DC products. October 2021.
---
---
Brandon Fraser to appear in Batgirl movie – MSN News and "the comeback trail" at NY Post
---
Comics Books circa 2001 – Multiversity Comics
---
Marvel's Eternals not getting "glowing reviews" – CNET
---
Robert Downey Jr had shot at playing Doctor Doom, but ended up as Iron Man – Geek Tyrant
---
"Review: Marvel's overstuffed 'Eternals' is a star-studded exercise in superhero excess" – Yahoo News / USA Today
---
The DC Comics references in The Eternals – Cinema Blend
---
Ms. Marvel Disney+ show shall not have her enlargening powers of bigness – comicbookmovie
---
Fan reads all 540K pages of Marvel's entire output then wrote a book about it – Daily News
---
Writer Mark Baron (of Nexus fame) launching a new title via crowd-funding – Bounding into Comics
The Indiegogo link for Baron's project
---
Ten comic book characters altered to look like their movie version – CBR
---
---
Geppi Comic Collection at the Library of Congress
–
Fine Books Magazine
A new exhibition at the Library of Congress explores how comic books have permeated popular entertainment and influenced U.S. culture, highlighting selections from the Stephen A. Geppi Collection that was generously donated to the national library in 2018.
"Geppi Gems" is now open in the Library's Graphic Arts Gallery through mid-March 2022. A second rotation with different items is planned for spring 2022.
Free timed entry tickets are available for visitors to the Library's Thomas Jefferson Building on Wednesdays, Thursdays, Fridays and Saturdays between 10 a.m. and 4 p.m. To plan a visit and reserve tickets, go to loc.gov/visit. Tickets will be released on a rolling 30-day basis. For online versions of the Library's exhibitions, visit loc.gov/exhibits.
---
Kristen Stewart as Joker vs the Pattinson Batman?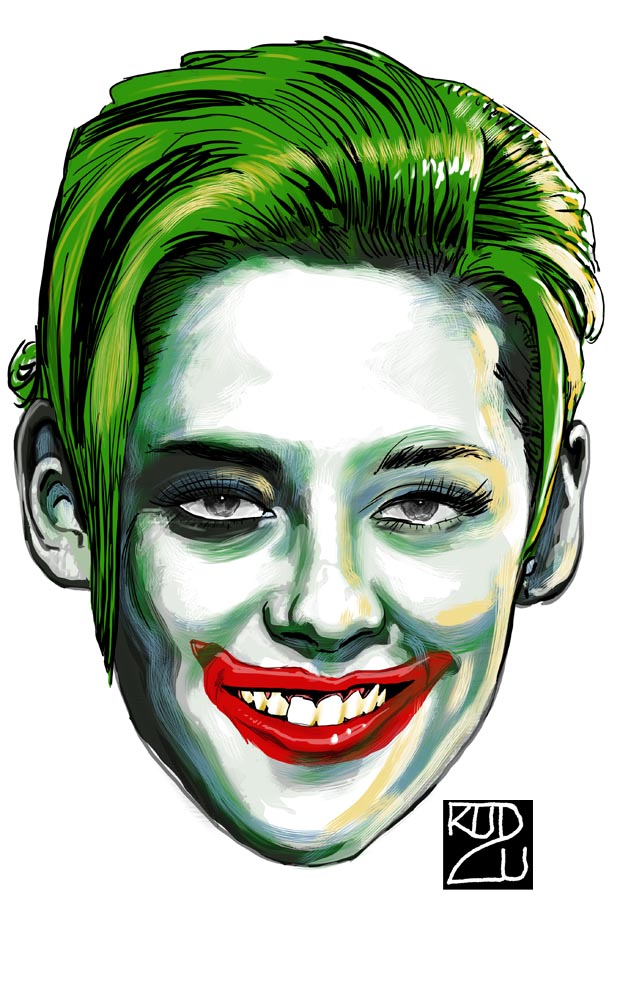 October 21, 2021: Crazy ideas at Yahoo News
---
---
Neil Gaiman interview – London Evening Standard
---
New Popeye hardcover collection – Previewsworld
---
The Multiple Spidermen of Empire Magazine
The new Empire Magazine cover tie-ins to the Spider-Man No Way Home film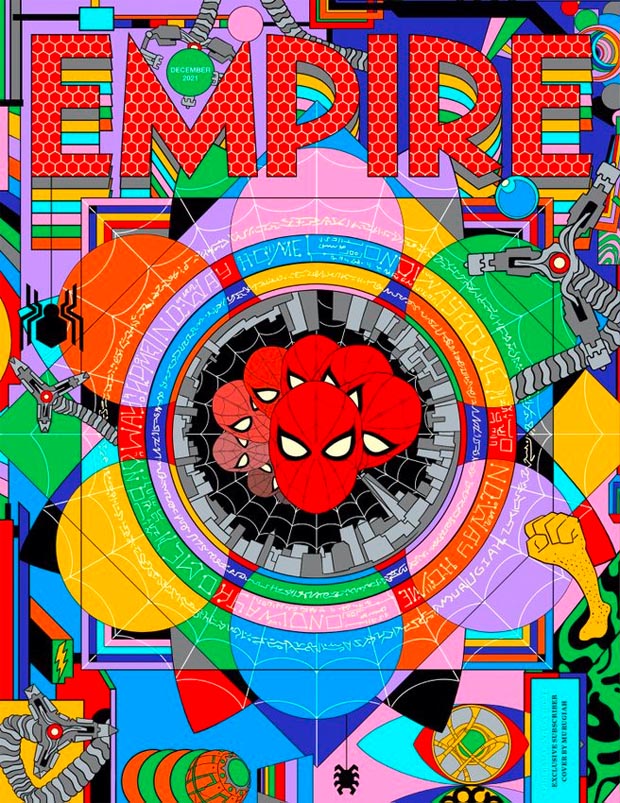 Alternative cover of multiple-Spider-Men "illustrated exclusively for Empire by Murugiah"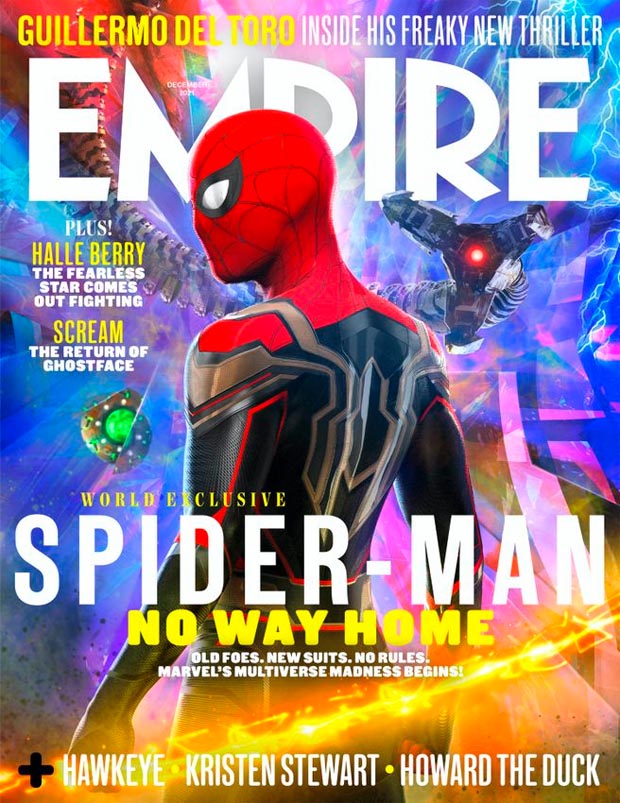 ---
Comic Book Sales Numbers
Getting numbers for sales of comic books is getting harder and harder. On the other hand there's this chart at Wikipedia

More info: Comichron July 2021 Estimates
Previous info removed: There ARE numbers to account for current sales (previous article says the info isn't available. That was incorrect.).
Reversing the trend:
American comic book publishers are again trying to break into the manga format ("Superman's First Manga Lands In Japan" – Comicbook) in a successful, money-making way. Sequential storytelling can fit just about any format, and it behooves American publishers to go where the audience is.
He flies to Japan just for a good lunch! The deliciously gourmet manga "SUPERMAN vs. MESHI - Superman's solo lunch" releases in Japan today, October 22 💪 pic.twitter.com/gHCSEjcb9U

— DC (@DCComics) October 22, 2021
Related:
For a pre-Diamond breakup 2019 primer on sales and monopolies at Comic Book Herald
"PrintWatch: No More Second Printings From Image Comics" – Bleeding Cool
"The great book shortage of 2021, explained - Demand for books is way up this year. Supplies are way, way down" – Vox
---
In praise of Drawn and Quarterly
There is arguably no better place in North America for an independent, literary graphic novel publisher to be based than Montreal. Sure, it is a sizeable market with a foot in the English and French languages, but Quebec's biggest city also has a deeprooted appreciation of comics as an artform and, like the rest of the Francophone world, an understanding that bandes dessinées aren't just for les enfants.
That culture is part of the reason why Montreal-based Drawn & Quarterly (D&Q) has built itself up, in the 31 years since its founding by then-23-year-old cartoonist Chris Oliveros, as one of the globe's most respected alternative comics publishers.
Story at The Bookseller
---
The Batman and the Kilmer suit
...doing an early screen test, Pattinson had to wear Val Kilmer's rubber Batsuit "
Pattinson talks up The Batman at DC Fandome, October 2021
---
Apologies to Batman #114 / DC Comics and Spinal Tap.
---

---
---
---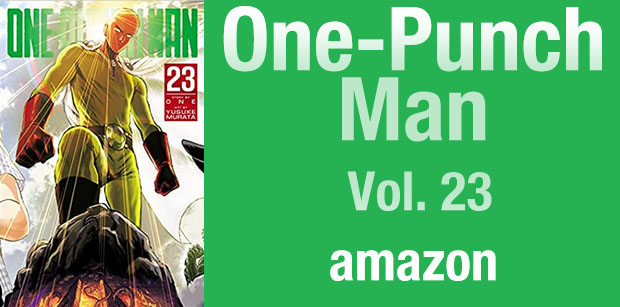 Amazon – One-Punch Man Volume 23
---

Overstreet Comic Book Price Guide Volume 51
---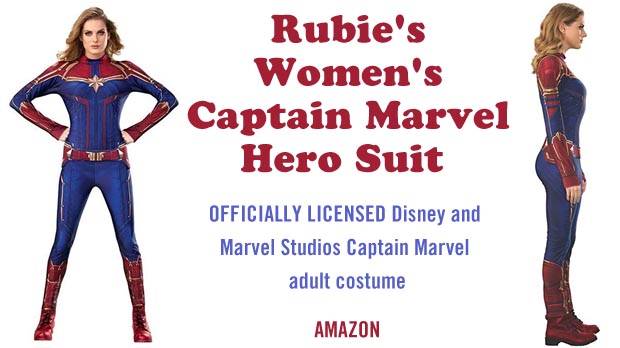 Rubie's womens Captain Marvel Hero Suit Adult Sized Costumes, As Shown, Medium US
---