Last Update: February 26, 2021
---
Ta-Nehisi Coates to write Superman film
Warner Bros. is rebooting Superman with writer Ta-Nehisi Coates and producer J.J. Abrams.
Story at Hollywood Reporter/MSN
Side article: "Superman Reboot News Has Henry Cavill Fans Bummed Out" – Movie Web
Another side article: "Superman Film Reboot Reportedly Built Around a Black Man of Steel" – CBR
---
Well, this doesn't look like a typical puff piece at all
"The Rise and Fall of Joss Whedon, and the Myth of the Hollywood Feminist Hero"
"...Whedon benefitted from one of the oldest, most sexist stereotypes: the man who's a benevolent, creative genius."
Story at Jezebel
---
Batman / Fortnite crossover - Games Radar – and at MSN News
---
If you've been waiting for a Blue Beetle movie, your time is at hand
To be directed by Angel Manuel Soto. Story at The Wrap
---
Chris Nolan doing James Bond next?
Story at Entertainment IE
---
"An expert's guide to collecting comic book art" - MSN News
---
Driven by Demon Slayers gigantic sales, Japanese comic market getting bigger
And it was already big. Story at Japan Times
---
Online auction features Rare Marvel Silver Surfer and Fantasic Four comics - Chronicle Live
---
"Michelle Pfeiffer leaves fans open-mouthed with incredible whip skills in behind-the-scenes Catwoman clip" - UK The Sun
---
Roy Thomas defends Stan Lee
Something like 95 percent of the time, Abraham Riesman's True Believer: The Rise and Fall of Stan Lee is a very good biography. However, the remaining (and crucial) 5 percent of its content, scattered amid all that painstaking research and well-written prose, renders it often untrustworthy… i.e., a very bad biography.
Thomas tears into True Believer: The Rise and Fall of Stan Lee and disputes a number of aspects, but principally has one main complaint, which is that where Reisman can't know for sure the facts, he repeatedly will back only one side, i.e., where Kirby comes out on top versus Lee in the claims of creation. This problem, the dilemma of not knowing the unknowable, is what hurts any number of biographies and histories, because the writer fills in the blank spots with their prejudices.
Enigmas about who-did-what overshadow a great deal of comic book partnership histories, and its not just issues around the Stan Lee - Kirby - Ditko triangle, of course, but the creative resumes of Bob Kane, Siegel/Shuster, and others right up to the modern age (lawsuits over Howard the Duck, for example, shows this problem doesn't go away with modern copyright laws).
This article by Thomas has a long list of anecdotes that defend Stan Lee, but another value is that the article is also a good look into the inside workings of Marvel Comics in the 1960s.
Roy Thomas article at Hollywood Reporter
And Amazon is selling copies True Believer: The Rise and Fall of Stan Lee
See also Deconstructing Stan Lee
---
The Frog Brothers and Batman #14
Article about the vampire-hunting kids from The Lost Boys at denofgeek
---
Comic book store saved
Story at KHOU
---
The endless preliminary media boosting of the Snyder Cut
Justice League: The Shocking, Exhilarating, Heartbreaking True Story of #TheSnyderCut - A demoralizing battle with Warner Bros. A devastating personal tragedy. A fan base he couldn't control. Zack Snyder tells V.F. why he quit Justice League, and why he's returned to complete a cut that's reached near-mythical status"
The pandemic lockdowns has resulted in a bizarre Hollywood situation: the major film the media is touting so hard was released years ago and has been recut, but compared to no new films being released, that's a big deal. Article about Zack Snyder at Vanity Fair
---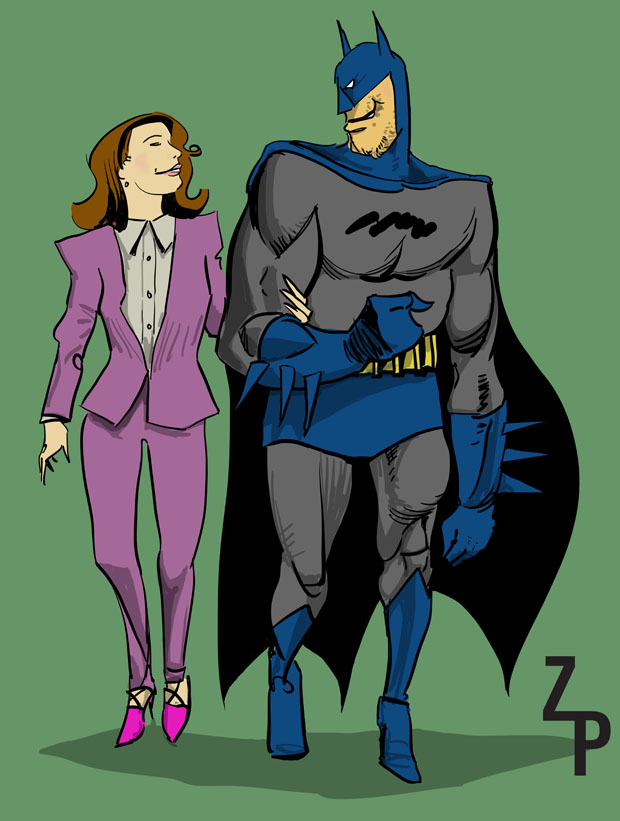 ---
Things that didn't happen: Bruce Wayne/Lois Lane love story in Justice League movie
Story at - Movie Web
---
No Ryan Reynolds' Green Lantern for Snyder Justice League
Story at Hollywood Reporter
---
Spider-Man 2021
All the new Spider-Man comics, graphic novels, collections from Marvel arriving in 2021 and beyond
List at Games Radar
---
Elizabeth Olsen could be getting a solo Wandavision movie
Story at Giant Freakin Robot
---
Lucky Luke updates to 21st century
Lucky Luke, the Comic Book Cowboy, Discovers Race, Belatedly. For the first time in the Franco-Belgian comic book classic, Black characters have full-fledged roles and are drawn without the racist depictions that marred the genre."
Story at NY Times
---
New Ms. Marvel Costume
Image is so blurry I can't tell what it is, but maybe you can do better at Comic Book
---
---
Top Ten DC Comics Bestseller List at Bleeding Cool
Batman Catwoman #3, King In Black #4, Future State: Next Batman #4 - among others in list.
---
Superheroes lead sales increases
Profile of Northampton County, Pennsylvania comic book store.
I truly feel for all of the businesses that have suffered and continue to suffer during this pandemic, but honestly, it was like Christmas for us, literally," Hohn said. "Our online sales for March and April were identical to our sales in November and December. That's what kept us alive — our online sales. They just went through the roof."
Story at mcall.com
---
Justice League #59 variant covers feature Snyder Cut Justice League - Gamesradar
---
Superman & Lois show shoots for a Batman Crossover
-
Comicbook
---
---
Joss-tice League Vs The Snyder Cut: What Are The Differences - dkoding
---
Dynamite Hires DC's Jim Sokolowski and Diamond's Nick Pentz - Bleeding Cool
As DC thins out, other comic book businesses have a shot at hiring experienced pros.
---
Spawn titles now spawn four new Spawn titles
"Todd McFarlane expands Spawn comic book with four new ongoing titles" - story at Gamesradar
"Todd McFarlane is attempting to create a new interconnected comic book universe" - Techaeris
---
Nerdrotic critique of the latest revamped Batwoman show episode, listing many incongruities, to put it mildly.
---
Casting the The Batman HBO series spinoff show
info at Comic Book Movie
---
Marvel covers theme: The Predator vs the MCU
Story at CBR
---
New covid problems for The Batman movie production
Story at MSN News
---
Comic book art charity auction
Story at Games Radar
---
Detective Chinatown 3 beats Avengers Endgame record in China
Story at Digital Spy
---
Premiere of Superman and Lois show
Review at MSN News
---
Gina Carano role in Mandalarian being recast for toy-merchandising and story reasons
Story at CBR
---
Continuing the stories of Batman 1989 and Superman 1978 into the comic book pages
Story at Movie Web
---
Ray Fisher in news on Joss Whedon abuses on Justice League set and the Hamada connection
Story at Deadline
---
Sounds like DC Comics is fighting for its life
Rumours, rumours, rumours... story at Bleeding Cool
Bleeding Cool has heard repeated reports that DC Comics is planning to reduce serialised print publication, increase digital publication, and license comic book publication to other publishers. We have heard that Marvel, IDW and Dynamite have all approached DC, but the prices cited were too high. But that it was a price that Penguin Random House was willing to pay.
But this is still all rumour and hearsay.
---
Heroes Reborn 2021 is as close to Marvel vs DC 2021 as we're going to get By George Marston 4 days ago ...are they secretly also celebrating a little bit of DC?
-
Games Radar
---
HBO Max streaming The Batman 2004 animation series - The HD Room
---
Have super-fans ruined the new Spider-Man movie - MSN News
---
New Boba Fett comic? - Story at Bleeding Cool
---
Zawe Ashton is going to fight Brie Larson in Captain Marvel 2
-
MSN News
---
New Zack Snyder's Justice League Snyder Cut preview
Related:
"Zack Snyder Wants to See Ben Affleck's Batman vs. Joe Manganiello's Deathstroke After Justice League" - Comic Book
"Internet Is Going Gaga Over Batman & Joker's Face Off In Zack Snyder's Justice League Trailer" - MSN News
"Batman vs Joker to Superman's true purpose: 5 big reveals in Zack Snyder's Justice League trailer" - Indian Express
---
Looks like its going to be Black Widow head-to-head against F9
Story of the matchup at Baltimore Sun
---
The forever problem of qualifying Snyder's Batman V Superman
"Batman Vs Superman still isn't a good film – but it definitely has its moments... Does Snyder's film deserve to be taken more seriously?" - Article at Tech Radar
No, wrong premise at Tech Radar: Snyder's Batman V Superman is a good film, and might be one of the best superhero films yet made (like M. Night Shyamalan's Unbreakable, Snyder's Batman V Superman could be a hero movie that could fit into a Criterion Collection treatment in some far off date, a place where the cineaste community passes judgement on a film having a combination of importance, quality, and marketability to the movie-nerd crowd) .
What's wrong with Batman V Superman? It isn't a Marvel film, which is a big strike against it, and in a difference category it doesn't fit the paradigm that was created by Chris Nolan with his Batman movies, which is a second strike against it. The third strike is that it goes in a direction the audience didn't want, so in a way those three strikes have relegated B V S into the bin of disappointing movies.
But Batman V Superman has an appreciative audience in some areas, and it contains an intelligent cinematic sense of dealing with not just its subject (men in tights) but with the whole concept of America and the faith systems that rule America.
The complaints aren't unfair: why aren't there bigger and better fight scenes? Why doesn't Superman talk more? Why is it so dark and murky? Why is Lex Luthor a jittery long-haired techlord? And therein lies the problem, the treatment of all this stuff is how B V S moved outside of the mainstream and tried, I guess, based upon the evidence on the screen, move American superhero movies toward a better introspective stance. But it only half-worked, but that 'half-worked' portion makes it stand out from the pack of less thoughtful films that make up the vast bulk of hero tales on film.
---
Affleck and Leto for The Killing Joke ?
HBO Max rumor mill projects the idea at wegotthiscovered
---
Black Widow still on the schedule for a theatrical run
But the powers-that-be are reserving the right to change their mind.
Thus says Hollywood Reporter
---
Batman title gets sudden name change
The recently announced limited series Batman: The Dark Knight by Tom Taylor and Andy Kubert is going through a major change - a name change. DC has informed retailers that the six-issue series will now be titled Batman: The Detective.
Story at Gamesradar
---
Love is a Battlefield #1
Batman has plenty of tools and tactics that he's used in his war against the criminals of the world, but only one of them involves a cheesy mustache and a signature prop. The Matches Malone identity has been useful for the hero for years, and it just got its best chance to shine in recent memory.
Matches Malone got a lot of work during the 1970s Batman comics. Story at CBR
---
Amazing headlines: "Spider-Man 3 Is Eight Weeks Into Shooting, and Tom Holland Has No Idea What It's About"
Story at Movieweb
---
DC Comics is hiring:
WarnerMedia seeks a Director, Franchise Development – DC for the Franchise Mgmt & Marketing department. The Director, Franchise Development is a dynamic, strategic and collaborative professional who will lead the development and activation of WarnerMedia Global Franchise Strategic Plans along with responsibility for collaborating across the enterprise to build the DC franchise businesses. Acts as the Franchise steward by being the voice and advocate for the franchise throughout WarnerMedia.
List at Bleeding Cool
---
Daniel Kaluuya and His Batman Costume - story at Broadway World
---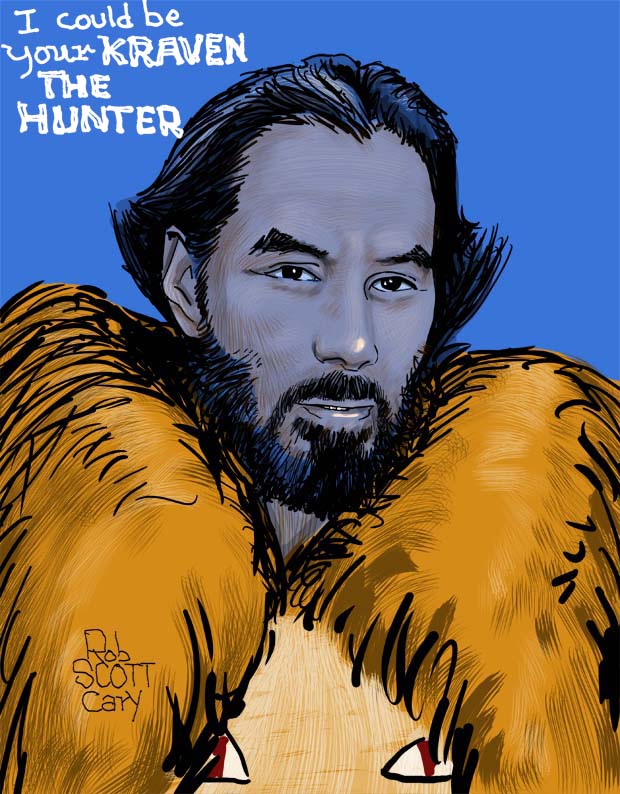 ---
Keanu Reeves to be Kraven the Hunter?
Story about Reeves' possible involvement at Daily Mail UK - the article also lists all the times Kraven almost appeared on the screen in other Marvel flims, but never quite made it.
---
DC Comics' big Batman year
2021 is featuring a lot of Batman activity, this article at MSN News/GR has a lot of pieces of the puzzle. I don't much like the direction they're going in but who knows? Maybe they'll pull it off.
---
Puff piece on Suicide Squad
Stories and pix about the movie and director James Gunn at Digital Spy. After the heartless Harley Quinn movie of last year, the deck is a bit stacked against the next iteration.
---

---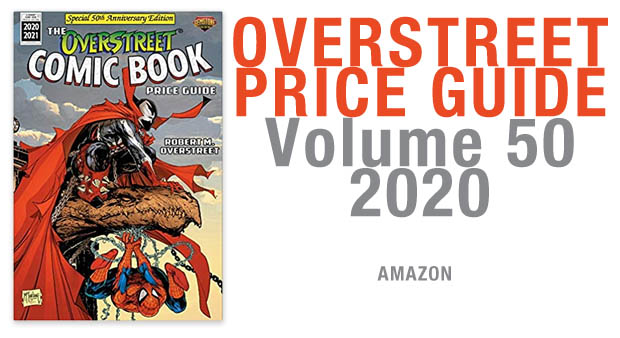 The Overstreet Comic Book Price Guide Volume 50 – Spider-Man/Spawn
---