Comic Book Brain
Last Update: December 12, 2019
---
Why Wonder Woman works without shield and sword in coming film - comments by director Patty Jenkins
Video interveiw at youtube/cinepop
in related news, Lynda Carter's reaction to WW1984 trailer
---
Best superhero TV shows of 2019 according to IGN
---
Tom Holland saved Spider-Man for the MCU
Story at Esquire
---
Female directed superhero films for 2020 so far number four
Story at MSN News
"Five of the biggest titles set for release next year — including all four major superhero movies — will be directed by women: "Birds of Prey" by Cathy Yan, on Feb. 7; "Mulan" by Niki Caro, on March 27; "Black Widow" by Cate Shortland, on May 1; "Wonder Woman 1984" by Patty Jenkins, on June 5; and "Eternals" by Chloé Zhao, on Nov. 6.
---
George Miller weighs in on the superhero wars
Story at Deadline
"I watch all of them. To be honest, in terms of this debate, cinema is cinema and it's a very broad church. The test, ultimately, is what it means to the audience. There's a great quote I saw that applies to all we do. It was from the Swahili storytellers. Each time they finished a story they would say, 'The story has been told. If it was bad, it was my fault because I am the storyteller. And if it was good, it belongs to everybody.'
Probably fair to say that George Miller has a big foot in superhero cinema by way of Mad Max
---
Wonder Woman 1984 and Washington DC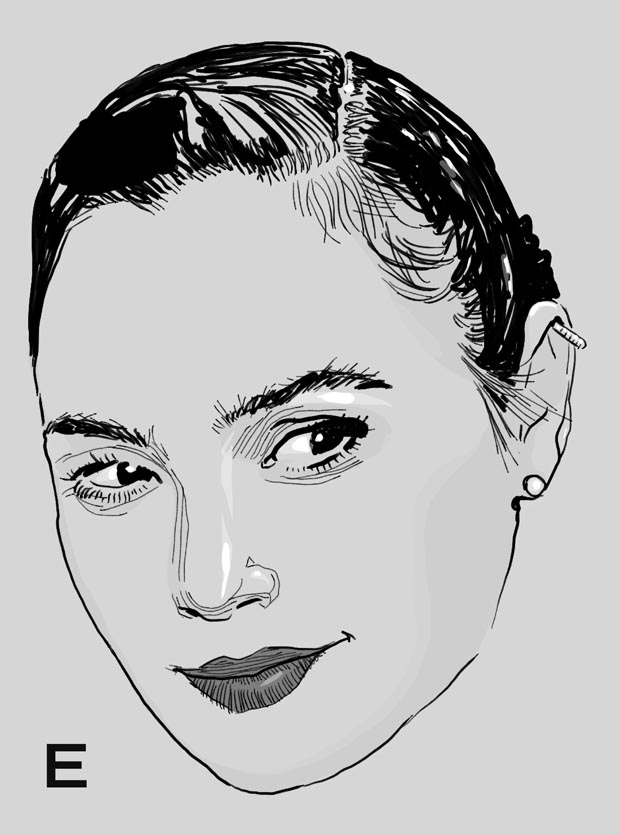 Washingtonian Magazine – The magazine makes a survey of the DC area sites that show up inside the WW1984 trailer. The writer (Andrew Beaujon) makes a few comments on some historically inaccurate (for 1984) background elements but mostly what we get are comments on the correct stuff.
Things I hope to see in the finished film: Pennsylvania Avenue was still open directly in front of the White House in those days, with commuter traffic, delivery trucks and mobs of office workers roaming up and down the avenue with Lafayette Park on one side and the White House very close by on the other. Since then that section of Pennsylvania Avenue has been closed (see this image from 2008 showing the White House and Lafayette Park together with Penn Ave down the middle). Unfortunately, shutting down the street and combining the White House and Lafayette Park (along with the Treasury Dept. building, Renwick Gallery and the Eisenhower Executive Office Building) together creates something like a compound, a little "Forbidden City" in the capitol. Many presidents have promised to reopen the avenue (before election), but presumably the Secret Service prevails (as they should) after the new president gets to the White House. When the Avenue was open a person was close enough out on the pavement that if the president was at a window in the building you would have a chance at identifying the title of a comic book in his hand, if he was in fact standing at the window and reading the latest DC or Marvel title. Now only foot traffic is allowed in the same area. (The creation of the "compound" design, closing Penn Ave, drastically limits the ability of someone to get a truck bomb up close to do damage.)
/snark-on/ I worked daily a block from the White House in 1984, and I'm looking forward to seeing if they have me in the film (shlepping down the street carrying messenger materials) when it releases in 2020. I was sometimes over at the Watergate complex, too, and apparently Diana Prince has an apartment there in the finished film. /snark off/
---
Fulfillment problems with $52K crowd-funded Star Wars comic
Story at Bleeding Cool
---
Eisner Award judges have been named - Story at Newsarama
---
Batman Film will be traveling to CCXP2020 in Brazil
DC/Warners giving CCXP extra attention, recently showing off Wonder Woman 1984 there.
Story at MovieWeb about the 2020 plans.
---
Wonder Woman 1984 promo teaser now at Youtube
---
Lists of the best of 2019 are starting to appear
Dec 3, 2019: UK Guardian promotes a top ten+ that includes:
Clyde Fans by Chris Ware
Is This How You See Me? by Jaime Hernandez
Hot Comb by Ebony Flowers
A Puff of Smoke by Jonathan Cape
King of King Court by Travis Dandro
Americana by Luke Healy
The Man Without Talent by Yoshiharu Tsuge
The River at Night by Kevin Huizenga
They also list several more books, each title given a brief synopsis with a bit of editorial to say why the title is good and on their list.
---
Comic book piracy
BBC Article on the proliferating piracy in published periodical comic books and the effect on creators (which is easy to determine: they don't get paid when their work is stolen).
---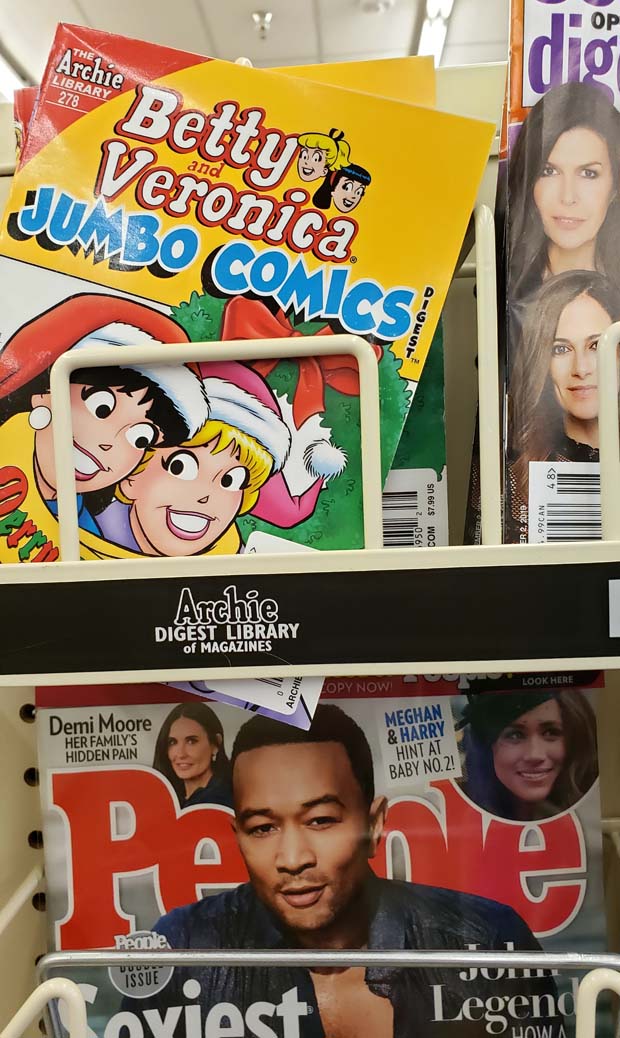 December 2, 2019 Grocery store check out line. Why can't Marvel and DC (or anyone else) figure out how to get back into the check-out line at grocery stores (like Archie manages to do year after year)?
---
DC ducks when faced (possibly?) with Chinese gov't displeasure
"DC Comics has yanked a poster for a new Batman title from its social media accounts after the image drew criticism from Chinese commenters who said it appeared to support the ongoing pro-democracy protests in Hong Kong."
This has been all around the internet (here at Variety and at Business Insider), and fits in with other large corporations trying to escape any confrontation with the Chinese gov't.
Meanwhile this is the kind of Batman news that fits with DC'c decision:
Bruce Pattinson insists Batman not a "superhero" – USA Today
---
Underground and indy artist Howard Cruz has died
Obit at comicbook.com
---
---
Scorsese strikes again
Superhero movies are "the same thing over and over."
Article at comicbook.com
---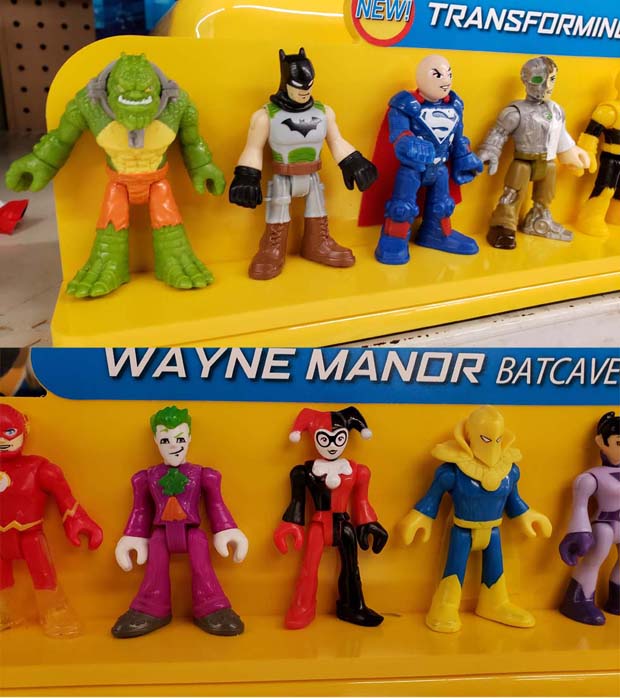 ---
Variant Cover hate
...variant covers have become a crutch to support the financially limping comics industry. They also bring out the worst in retailers, publishers, and collectors."
The article notes, that, for example of how abusive the variant cover trend has become "...DC Comics released 80 different covers for Detective Comics #1000, all gorgeous and about 77 of them completely unnecessary."
From article at SYFY
---
Marvel Comics #1, 1939, near-mint condition, goes for $1.26 million
Story at Yahoo Finance
---
Maybe they're adopting Batman Year One?
John Turturro will by Carmine Falcone in coming Batzman film - SF Gate - in sort've related news Danny DeVito gives thumbs up on Colin Farrell as Penguin for the coming Batsmovie at Movieweb.
So, if they are using Batman Year One, will they also link it up to the Jeph Loeb/Tim Sale Catwoman/Falcone saga When in Rome?
---
Comic Book Stores: can they survive
Each year the evidence keeps coming in that in the face of the onslaught of digital entertainment, printed comic books and those who sell them are facing continually mounting pressures.
"Comic book shops are shutting their doors. In 2017, 50 American shops closed. Between 1997 and 2018, dollars from comic sales fell by 16.53%, adjusting for inflation. As retail aggressively moves away from storefronts to the internet, comic book shops need to sell the in-store experience that online retailers like Comixology and Marvel Unlimited cannot possibly provide."
Quote above from interesting survey of comic book sales troubles at BleedingCool
The many challenges for the field of comic books selling is mentioned in the article, with a lot of commentary in the comments section [scroll downward after article]:
Some take-a ways:
Can the "binge" model translate into positive comic book sales?
Are pamphlet single-issue comics doomed?
Will publishers have to turn themselves into mini-Amazons to compete?
In the course of the article page and comment section at Bleeding Cool there is the call for comic book publishing to return to general distribution, harkening to an era when comic books were in "spinner racks" throughout the retail shop chains of America. I've heard this idea before, along the lines of "print comics on cheapest newsprint possible and make them so cheap that they'll sell in the millions again and the profits will come off the margin of pennies on those millions."
This strikes me as an impossible dream. I remember when comic books were transitioning from general distribution to comic book specialty stores, and it wasn't a happy transition for the big publishers. The general distribution model collapsed, and has been noted by people in the business at the time (Jim Shooter for example), the specialty stores saved the industry. The hard truth wasn't that kids no longer wanted those particular titles the publishers were creating, it was that the majority of kids didn't want comic books at all. The difference were the collectors who were in enough numbers to keep the system, transplanted from general magazine distribution into the smaller specialty system, alive.
The great gift of comic books isn't printing, but that it is a place where creative talents can put together stories and visuals that isn't being done elsewhere.
The truth of the matter, for me, is that comic books seem to be upstream from the bigger entertainment machines, and what's new and popular in comic books seems to become profitable when it finally hits the more passive entertainment spheres later.
If there's any satisfaction to be had from being first, it would be to see how much these other mediums are picking the bones of comic book culture, the industry that seems to be constantly dying and simultaneously regrowing itself from the corpse. The marriage of text and pictures, especially as a sequential artform, isn't going to die, though pamphlet comics may reach a very low nadir, and the point is to remember that these two things are not the same thing.
Related: Comic Book Store Blues
---
---
Who didn't see this coming? Todd Phillips to be given role to make more DC origin pictures
Nov 21, 2019: Actual headline at Hollywood Reporter is "'Joker' Sequel in the Works as Todd Phillips Eyes More DC Origin Movies (Exclusive)"
Story mentions Phillips being given powers to originate a "portfolio" of movies for Warners. (Wasn't this the same sort of deal handed to Zach Snyder, once upon a time?)
---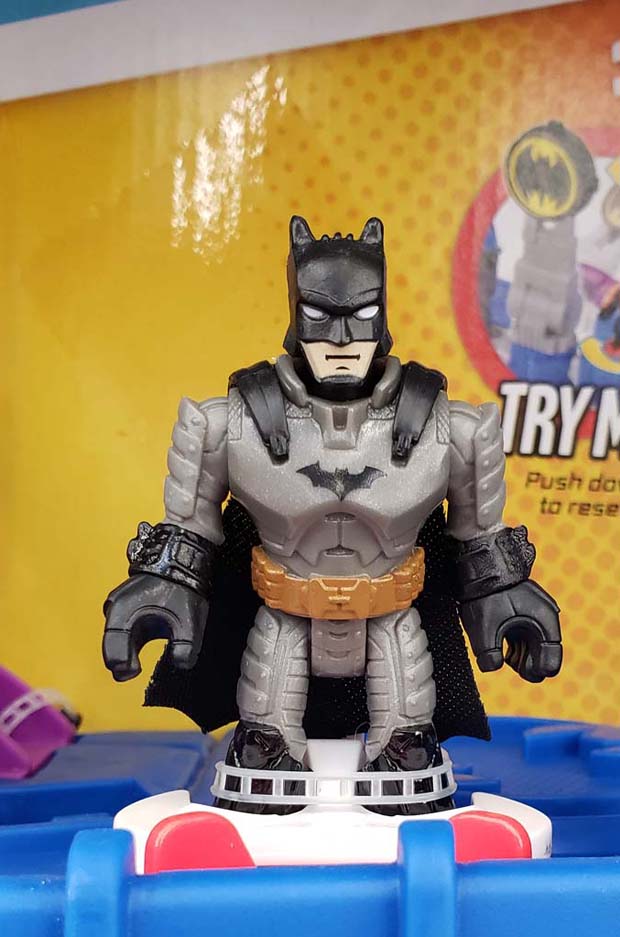 ---
Alan Moore "superhero culture is embarrassing"
Article at Screencrush is slightly questionable. It states that Alan Moore "...known for V for Vendetta, From Hell, and Watchmen (which is now an HBO series), but increasingly critical of DC Comics in general in recent years..." means the article writer is not aware Moore has been critical of DC for decades.
"...Moore goes on to say: The continuing popularity of these movies to me suggests some kind of deliberate, self-imposed state of emotional arrest, combined with an numbing condition of cultural stasis..."

Article at Screencrush
Moore's comments bolster the Martin Scorsese and Francis Ford Coppola attacks on superhero filmdom from the past weeks.
---
Comic artist veteran Tom Lyle has died
Worked on various DC and Marvel titles (Robin, X-Men, etc), was also a sequential art  professor at Georgia's Savannah College of Art and Design.
Bio obit at MSN News
---
The Zach Snyder version of Justice League
Article at MSN News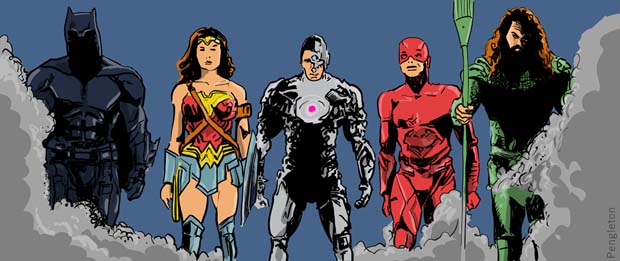 The film bombed (if turning $657 million worldwide can be called a 'bomb,' and I guess it can) in the original release. The project had a tortured production history, and Joss Whedon took it over and shot $25 million dollars worth of new footage for Justice League after original director Zach Snyder left the project following family tragedy.
The released feature film with Whedon's changes (news at the time cited intentions to lighten the picture with comedy) promptly did poorly at the box office. There has long been a group advocating for the original Snyder cut of the film to appear (a smaller but similar phenomenon exists for the unreleased David Ayers' cut for Suicide Squad, another DCU film recut before release and then savaged by critics).
The "Snyder cut" of the film is being promoted by the cast (Gal Gadot and Ben Affleck, among others) on social media.
On Sunday, "Wonder Woman" lead Gal Gadot tweeted "#ReleasetheSnyderCut." The sentiment was retweeted by Snyder himself and repeated by fellow "Justice League" cast members Ben Affleck (who played Batman) and Ray Fisher (Cyborg) who shared a post featuring the hashtag on Instagram. Fisher even replaced his Twitter and Instagram bios with it.

"This ancient Amazonian can't be wrong," Snyder tweeted in response to Gadot.

...

Among the people to share the sentiment were former president of DC Entertainment Diane Nelson, screenwriter Damon Lindelof, filmmaker Scott Derrickson...
Continued internet speculation on the Zach Snyder Justice League cut asks the basic question: does such a cut even exist?
Warner Bros. has to see all this fervor, after all, #ReleaseTheSnyderCut was trending at multiple points along the weekend. To think that two years ago this cut of Justice League was basically just whispers from corners of the Internet is hard to believe. Jason Momoa helped get this whole thing rolling when he told MTV News, "I think the public needs to see it. I'm obviously indebted to Warner and DC and I don't know how they feel about it, but as a fan, I'm very, very happy I got to see it."
Article at comicbook.com
---
Warner's now has a Oscar compaign to get Joker some of those golden statues
Nov 18, 2019: Story at Cheatsheet
---
Joker officially joins the Billion Dollar Club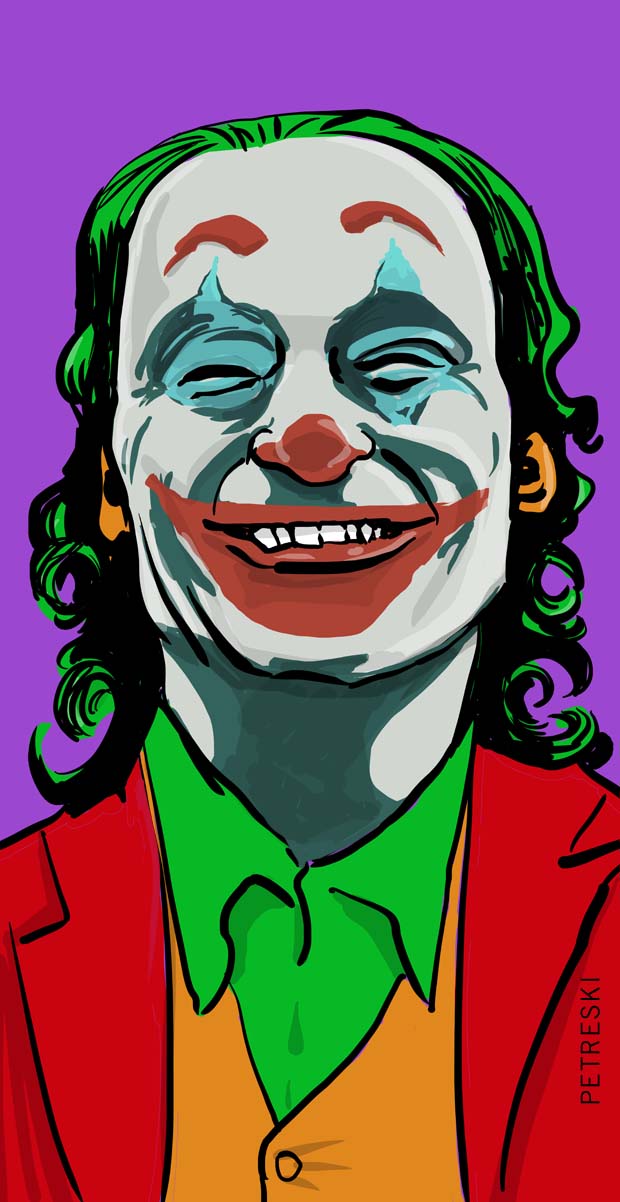 Joker box office receipts went to $1,016,599,593 over the past weekend - Source Boxofficemojo
---
Joker film Cinematographer Lawrence Sher wins "Golden Frog" Award
Story at Hollywood Reporter
---
Copyright Public Domain world: New Thor comic coming from not-Marvel company
Interesting confrontation at Bleeding Cool
---
---
Christian Bale talks about why there wasn't a fourth Batman Movie from Nolan and company
Story at Cinema Blend
---
Robert Downey Jr and Iron Man lives againnnnnn
Story at Consequence of Sound about Downey doing voice chores for Marvel's What if?
---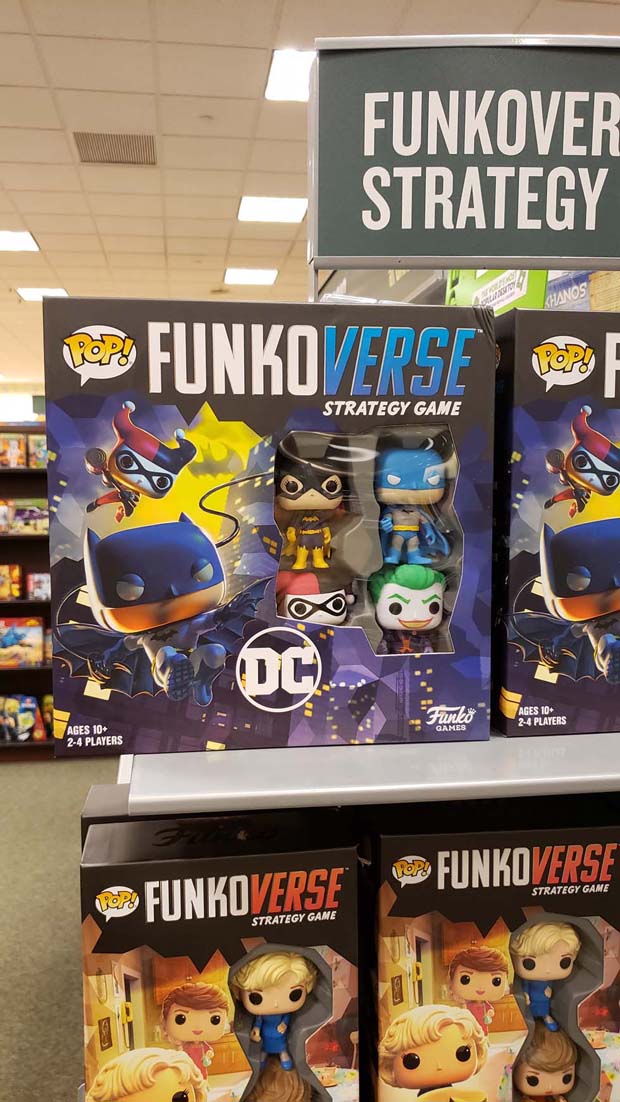 ---
And Serkis is Alfred for the coming Batman movie
More about this at Movie Web
---
Well, that break-up didn't last long: Spider-Man returning to the Marvel MCU onscreen
More at Cinema Blend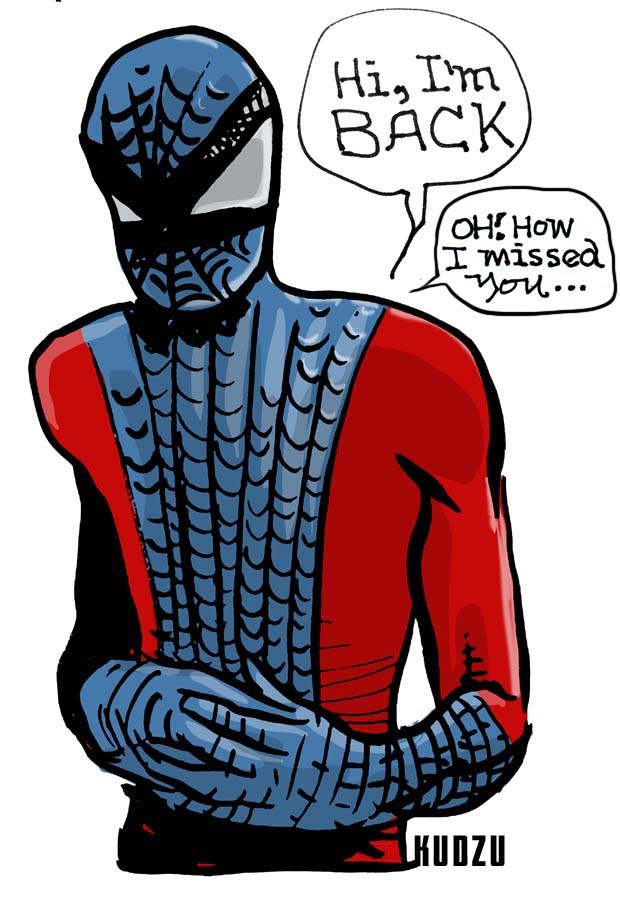 ---
$1 billion getting closer for Joker
You can fully expect Joker to finally eclipse that $1 billion mark this weekend at the worldwide box office, making it one of 44 movies in the history of cinema to do so.
Story at Forbes
Update Nov 17: So close, now at $996,539,593 worldwide (according to Boxofficemojo)
More Joker the Movie
---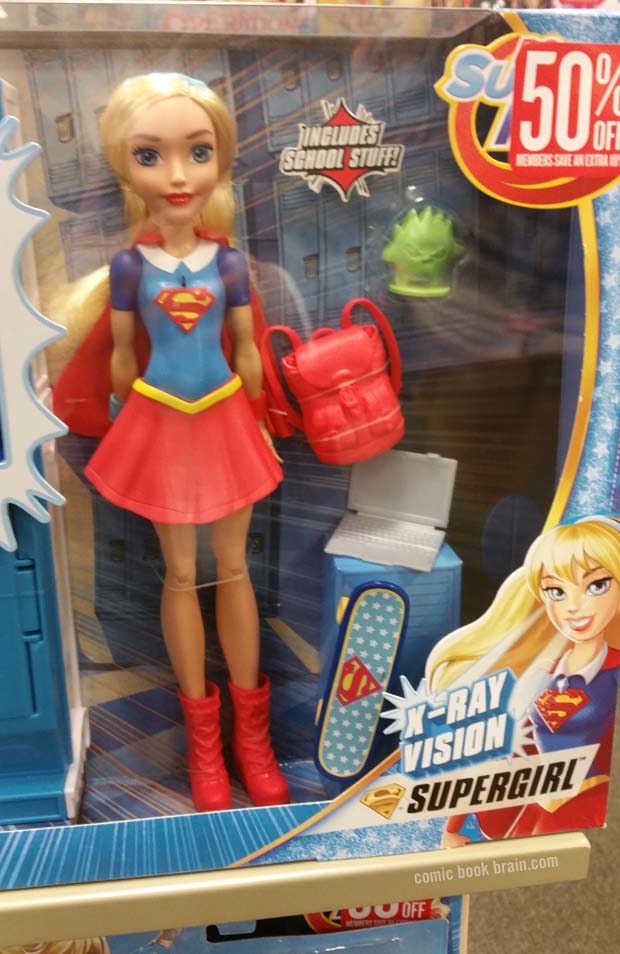 X-ray vision and included "school stuff"
---
Chicago man builds a Batmobile with Boeing 5 jet engine
Website has photo, looks like the Tim Burton 1989 Batman movie car. Story at Protothema Greece
---
Harley Quinn animated earns its R-Rating
A list of the language vulgarities from the new DC Harley Quinn R-Rated animated film - list of examples and video at UK Daily Mail
Opening titles for the promo preview says: "The following trailer contains explicit language, adult themes, and violence, and may not be suitable for all viewers."
---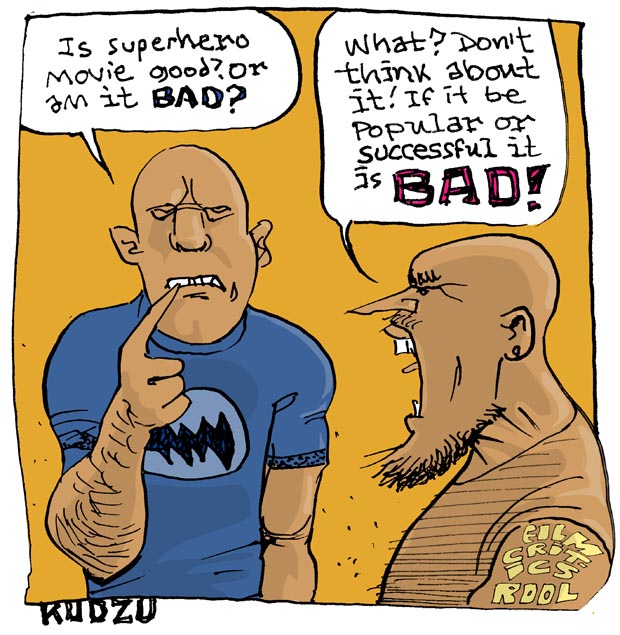 I can appreciate "high brow" denigration (or celebration) of superhero movies as much as the next moviegoer, but sometimes something stands out in the media that is particularly circumspect or ghastly. For example of ghastly is this piece at rogerebert.com in which Omer Mozaffar lays into the MCU (and pop film in general) with a critique made of apparent assumptions that the reader already shares in the disdain and doesn't need the inconvenience of evidence to support the insults.
---
Joker slows down, at $986,512,810
Can Warners get it over the $1 billion dollar worldwide speed bump? Details on number breakdown at boxofficemojo
---
Biggest comic book copy sales in decade for October
Story at Newsarama
We'll have to wait a few days to find out how many copies of Jonathan Hickman and Leinil Francis Yu's X-Men #1 from Marvel sold in October, but the month's bestselling comic book helped the Direct Market to its fourth-highest dollar total in ten years and highest in three years.
---
How Nolan's Dark Knight and Batman Beyond criss-cross
Story at Movieweb
---
Asterix to reinvade America
Pretty much ubiquitous in Europe, Asterix has been taken up by a new company (Papercutz) which plans a new effort to sell the indomitable Gaul to USA readers. MSN News has more.
Asterix is a European series that has had great success in many places all around the world, but has had a hard time in the USA, with multiple efforts by various companies over many decades.
When I lived in Europe, Asterix (and Tintin) were everywhere comics could be bought, often the only comics (along with Disney reprints) in places where there was nary a sign of DC or Marvel.
---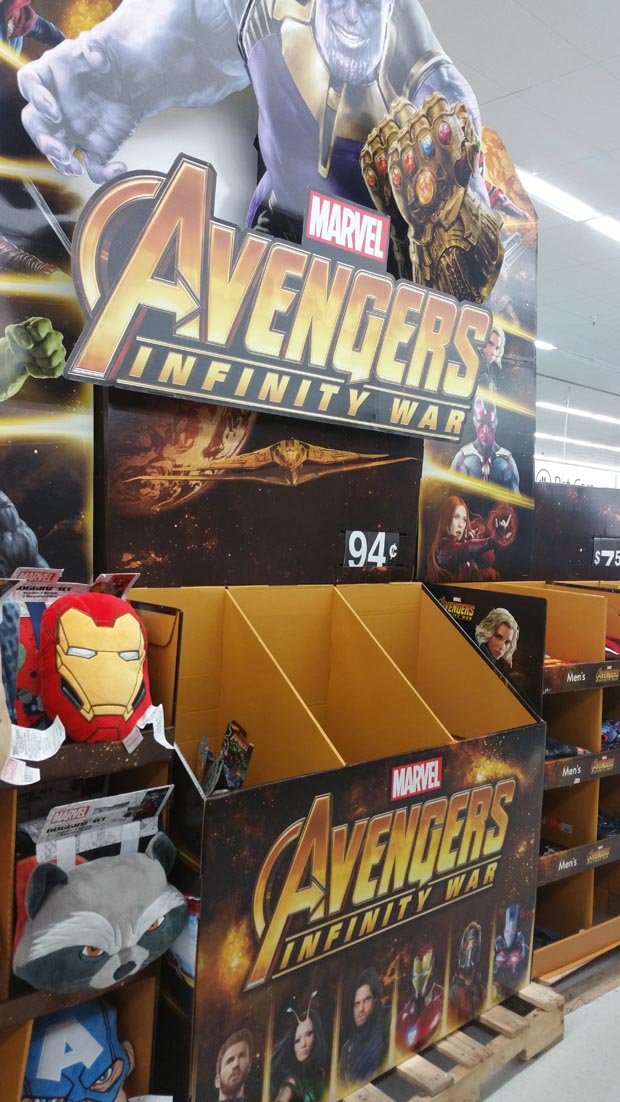 ---
Bomb on set of Eternals forces evacuation
Cast of Angelina Jolie, Richard Madden and Kit Harington are filming Marvel's The Eternals on the Canary Islands near Spain. Story at BGR
---
British comics history in danger of loss
Story about the lack of proper archives and history cataloging at BBC News
---
Coming Batman movie loading up with supervillains
Shades of Schumacher
Media (article at Deadline Hollywood) is saying Colin Farrell could join cast as Penguin. If so, that brings the super villain count to three. The cast now stands as:
Rob Pattinson as Batman/Bruce Wayne
Paul Dano as The Riddler
Zoe Kravitz as Catwoman
Jeffrey Wright as Commish Gordon
Three villains gives me a flashback to Joel Schumacher's Batman and Robin which also was a three-villain fest (Mr. Freeze, Poison Ivy and Bane) and is usually considered the poorest Batman film of all time.
---
Museum exhibit Ohio: Ladies First: A Century of Women's Innovations in Comics and Cartoon Art - November 2, 2019 - May 3, 2020
Description of the exhibit:
The exhibit features works by Nina Allender, Dale Messick, Edwina Dumm, Aline Kominsky Crumb, Nell Brinkley, Lynda Barry, June Tarpe Mills, Dori Seda, Barbara Brandon-Croft, Trina Robbins, Marie Severin, Rose O'Neil, Jackie Ormes, Lynn Johnston, Liana Finck, Wendy Pini, Kate Salley Palmer, Carta Monir, Alison Bechdel and dozens more.
Link to the Museum website cartoons.osu.edu
The Ohio State University
110 Sullivant Hall
1813 N. High Street
Columbus, OH 43210
---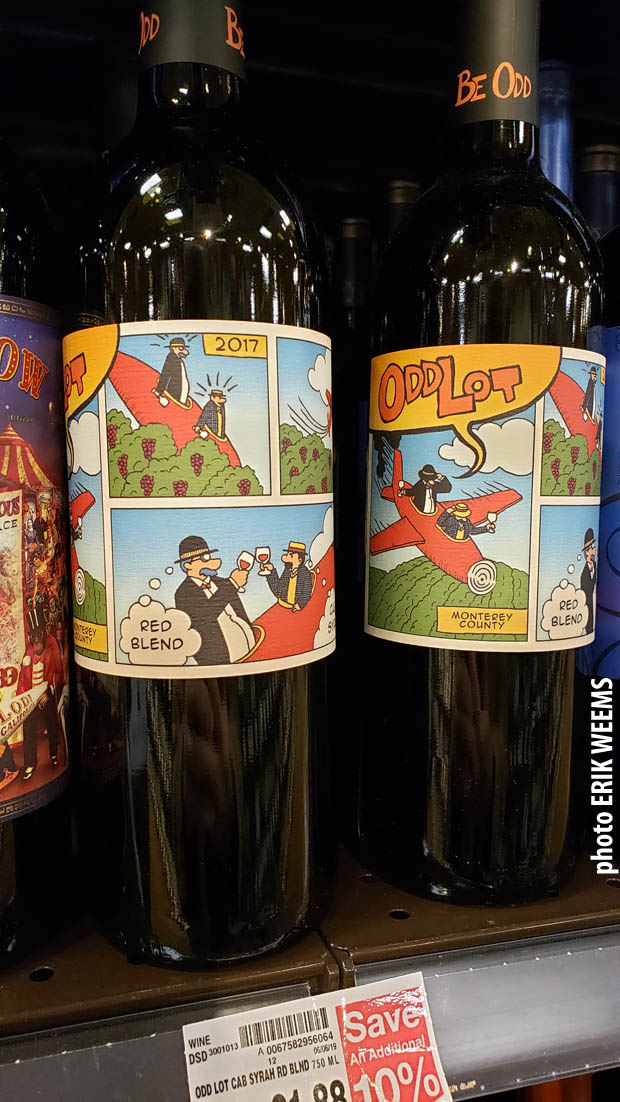 I see Thompson and Thomson, from Tintin
---
Joker at $934,011,992 worldwide - eclipsing Wonder Woman, Justice League, Batman V Superman, Suicide Squad, etc.
Nov 4, 2019: Director Todd Phillips' brutal story of how Arthur Fleck becomes Joker continues to gain numbers that shows that a DCU film can still bring in the box office when the film is right. Considering the production cost on Joker is reported at $55 million, the closing-in-on-one-billion-dollar earnings report is a huge shot in the arm for the anemic earnings column of the DCU cinematic world.
Also expect a lot of imitation in follow up in superhero films, though Joker was carefully staged as a "one-off" title and maybe something of an experiment by Warners, but the success in filling seats doesn't lie. The general good critical response is icing on the cake for the applause-deprived world of DCU moviedom.
The 2017 Logan from 20th Century Fox was a "gritty" take on one of Marvel's best known heroes, and now Joker has continued in that vein, but has ramped up the attitude of civilizational decay and character misére, combined with an intelligent script.
Read the Comic Book Brain review of Joker
---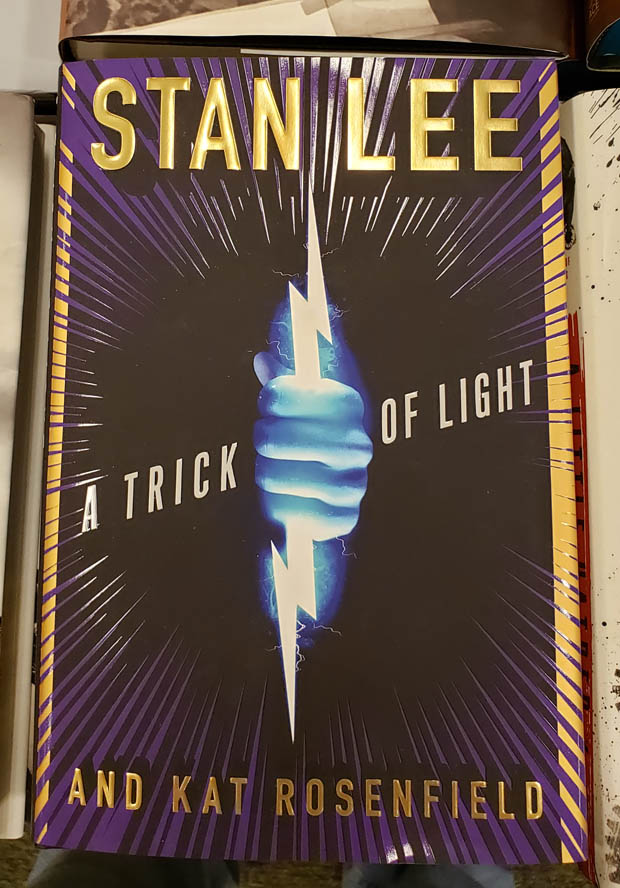 A Trick of Light: Stan Lee's Alliances - 352 pages
---
Spider-Man: Into The Spider-Verse sequel set for April 2022
The question is: with Sony and Marvel Entertainment divorced, what's the sequel going to be like?
This article at Bustle speculates on spin-off films for Spider-Gwen and other characters from the spiderverse, but this sort've thing has been heard before from Sony who in the past announced Sinister Six and other movies based on the world of Peter Parker.
---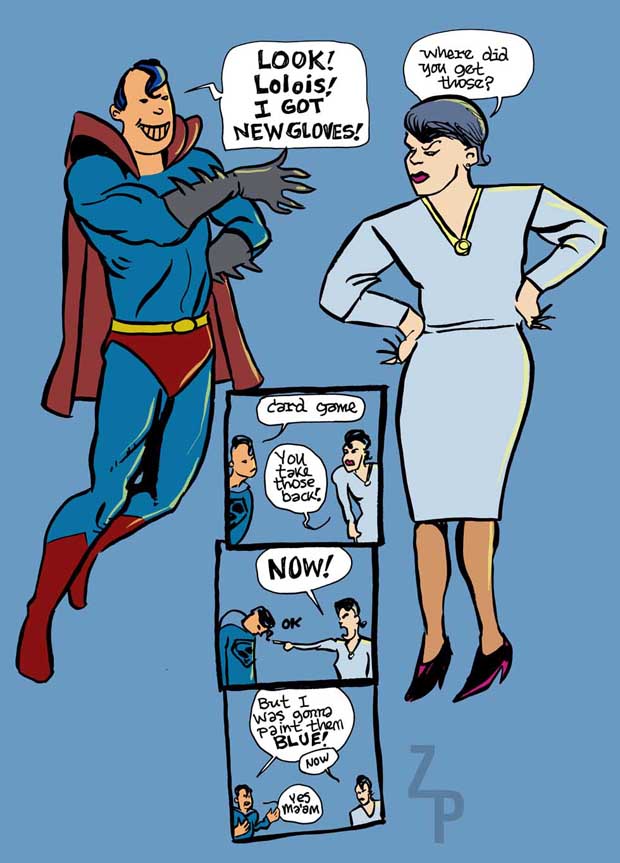 ---

---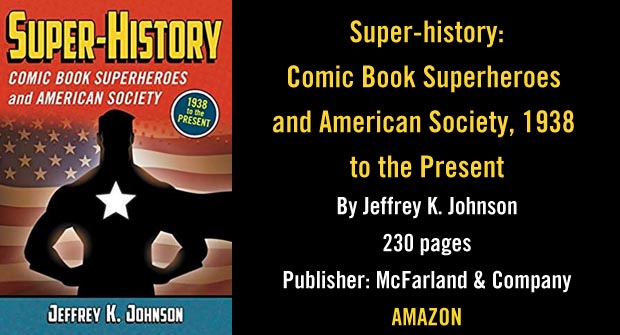 Super-history: Comic Book Superheroes and American Society, 1938 to the Present
---
The Spectre - Volume 1 (DC Archive Editions)
---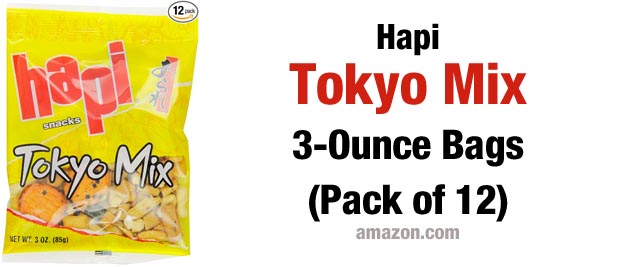 ---