The Spirit Reborn
REVIEW: THE SPIRIT #1 : ICE GINGER COFFEE
DC COMICS 2006 Cover date Feb 2007; purchased Dec 2006
Story and Art: Darwyn Cooke
Inks by J. Bone
Colors: Dave Stewart
I would think it would be a daunting job to take on a character as well established as The Spirit, and on top of that a character attached so thoroughly to the name of it's original creator (a certainly not unknown fellow named Will Eisner). But here's Darwyn Cooke's foray with the character as a continuing series for DC Comics in the same 22-page format as the monthly Batman, Superman, et al., and it succeeds.
Using an average of 7 panels per page, Cooke writes and draws a concise Spirit adventure with a constantly shifting location, some humor and a nice thick slab of satire. The whole thing makes sense, there's no loose strings in the plot, and it's a much better introduction to the character than the 40-page Batman/Spirit book from November 2006 which was mostly farce (though drawn by Cooke, that book was actually written by Jeph Loeb). Not only that, but Cooke has Ebony in the story (completely remodeled, obviously) and Cooke's sensibility about the Spirit and his cast seems quite in line with that of Eisner. Running, leaping, cracking a few jokes and suffering various minor humiliations, The Spirit here is a traditional "man of action" (versus a "man of action poses" the bane of many a comic book). Cooke keeps it balanced out with Dolan working part of the story (the Spirit seems to spend a great deal of time in the Central City sewers with the fleeing Ginger Coffee) and there is also the bantering of the news people, which is where Cooke is able to slap more than a bit or satire into the face of media culture. It's interesting seeing pulp hero media (comic books!) flaying at the clichés and duplicity of another form of pulp, the modern news media which is more an entertainment form than an actual journalism enterprise. Cooke is only skewering the personalities of the "National Network News" but it is not really too harsh. If anything, Ginger Coffee (now that is truly an Eisnerian name, isn't it?) is presented as a lady with a lot of guts (though not much sense about dealing with mutant supervillains like Mr. Weinstock.)
---
---
Not that there isn't some jarring silliness to Spirit #1, but it's in the news dialogue from the news anchors at the "National Network News" in which they broadcast that Ginger Coffee, the abducted news reporter, was preparing a "special edition of her show featuring a secret guest that promised to blow the lid off the crime cartel of Amos Weinstock." Of course in real life, a 'crime cartel' would have a phalanx of lawyers that would promptly sue the "National Network News" into oblivion.
It's very welcome that Cooke has something on his mind besides just making the character of the Spirit run through it's paces. I ponder what explanation will work for explaining the Spirit's iconic image, which features a men's hat in a style some 40 years out of fashion. But as Ginger asks:
Ginger: "So what's with all your drama? I mean, the hat and mask don't hide much... is it how you get your freak on?"
Spirit: "sigh" Describe me." (Covers her eyes with his hand)
Ginger: "Riggght. I get it. You're a big blue average with a distraction stuck to his face. "
That's as reasonable an explanation for a costume I've heard outside of psychological obsession.
Darwyn Cooke's design and artwork is as impeccable as ever, though it's a little unnerving when the proportions on Ginger's head-to-body gets out of whack and she starts looking like she has an enormous doll-head. Dave Stewart's colors are friendly and serve the story. Ginger looks like Coffee and Ebony is what you might expect: these tones don't vary much regardless of the lighting effects in Cooke (and J. Bone's) inking. Cooke uses a lot of (nice) blacking and silhouettes - - I guess Stewart doesn't have a lot to do in these instances except fill in the spaces. Elsewhere there are a lot of oranges and bright yellows, and purple sees to be a constant way of portraying shadow.
I hope that as the series goes forward that Cooke is able to maintain such a tight and packed story structure. There is much more "story" here in The Spirit than what is average for a modern 22-page book. I also hope that Cooke will fill in the character more, and not necessarily stick too closely to the outlines of the (rather old) Eisner tales that have been reprinted so many times since the 1970s resurgence of the character. The satire is nice, too.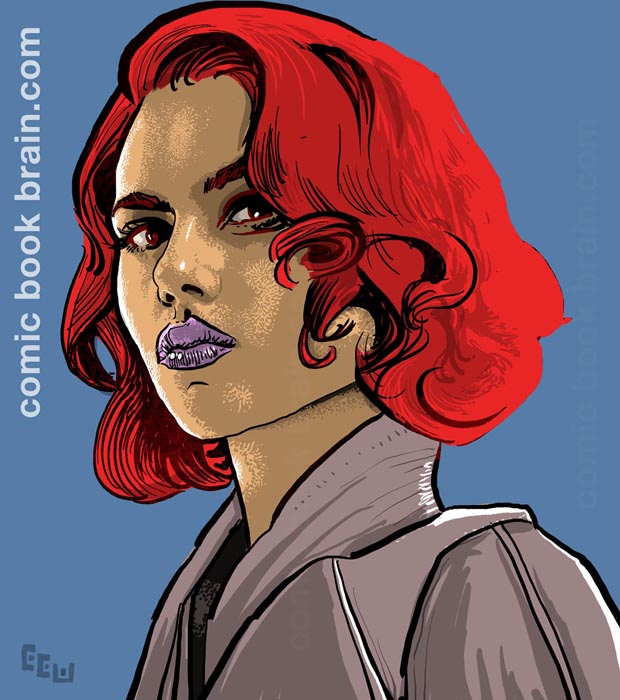 Related: More Reviews!
Brave and the Bold #131, DC Comics December 1976 by Bob Haney with art by Jim Aparo
Review Adventure Comics #423, featuring Supergirl DC Comics Sept 1972
Review: Knight Terrors First Blood #1 DC Comics July 2023
Hell is a Squared Circle by Chris Condon and Francesco Biagini September 2022 AfterShock Comics
Review: Weird Mystery #4, Jan-Feb 1973
The Secret Life of Catwoman, Batman #62, Dec 1950–Jan 1951
The Origin of the Superman-Batman Team - review of World's Finest #94, May-June 1958, art by Dick Sprang
The Spirit Reborn - Review of The Spirit #1, Feb 2007 By Darwyn Cooke
Superman Confidential #1, January 2007 By Darwyn Cooke and Tim Sale
Richard Corben's Edgar Allan Poe – Poe's Haunt of Horror #1, 2006
Bloodstar - 1975 - Richard Corben
House on the Borderland 2000 - by Richard Corben
Review of the Joker Graphic Novel - Brian Azzarello and Lee Bermejo 2003
Review Harley Quinn #55, Feb 2019 - "We'll All Be Home for Christmas"
Edgar Allen Poe Haunt of Horror #1 2006 - by Richard Corben
---
---
Online streaming: Joss Whedon Justice League
Zack Snyder's Justice League [Blu-ray] – Amazon
---
WONDER WOMAN 84 - AMAZON STREAMING
---
Wonder Woman:
Wonder Woman 2017 Movie Review
A Cinematic History of Wonder Woman
Lyle Waggoner, the original TV Steve Trevor
Gal Gadot, to be or not to be Cleopatra
---
Wonder Woman - Gal Gadot 2017 - Amazon Streaming HD
---

Wonder Woman: Bloodlines
---
DCU: Wonder Woman Commemorative Edition MFV (Blu-ray)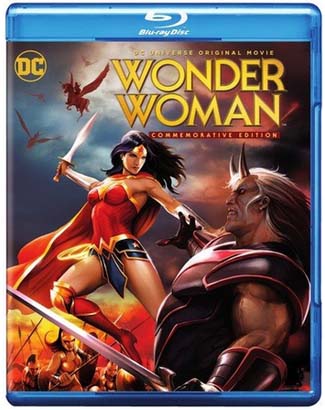 ---
---
Batman: The Definitive History of the Dark Knight in Comics, Film, and Beyond - AMAZON
---
Original Page December 13, 2006 | Updated July 2021