Cinematic History of Wonder Woman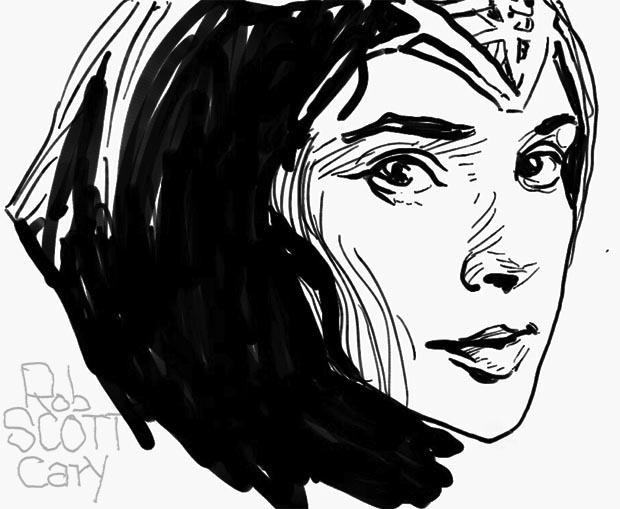 ---
---
Lynda Carter (and producer Douglas Cramer) showed it could be done. The three-season Wonder Woman TV show made Warners/DC Comics see there was success waiting beyond the pages of the comic book, if harnessed correctly.
An earlier Wonder Woman effort was made in the 1960s when Batman TV Show producer William Dozier tinkered with the idea of a WW Show in the light-humor style of the Adam West TV program, but Dozier's short WW pilot was primitive and steered away from the comics character essentials (it can be found on youtube), and the proposed show wasn't developed further.
In 1974 there was a Cathy Lee Crosby Wonder Woman TV Movie that was set in the modern era and without the classic stars-and eagle costume. This reflected the reinvention that DC Comics tried during the late 1960s and 1970s in their comic pages to try and update the character to get Wonder Woman current with the times, much in the same vein as the experimentation occurring with their other top line characters (Batman and Superman). The Crosby version of Diana Prince did not take the character any further but was the seedbed (with fundamental changes) for the Lynda Carter show that followed in 1975. The Carter Wonder Woman show lasted from 1976 to 1979.
1996, in the wake of the Batman films from Tim Burton (and the high-grossing sequels), Ivan Reitman (he produced the original Ghostbusters film) was developing a Wonder Woman project which eventually morphed into an effort by producer Jon Cohen (he later co-wrote Spielberg's 2001 Minority Report) but Cohen's version did not get beyond preliminaries.
By 2001, Sandra Bullock was the most mentioned name on the incubating Wonder Woman movie project led by producer Joel Silver. Other actresses were also tagged as being vaguely connected (Rachel Bilson, Catherine Zeta-Jones, Lucy Lawless, Mariah Care, Angelina Jolie, Beyonce Knowles, Megan Fox), either because they themselves wanted to be candidates, or had been approached by Silver's Silver Pictures production company, or because the gossip industry had tossed their names into the WW hat.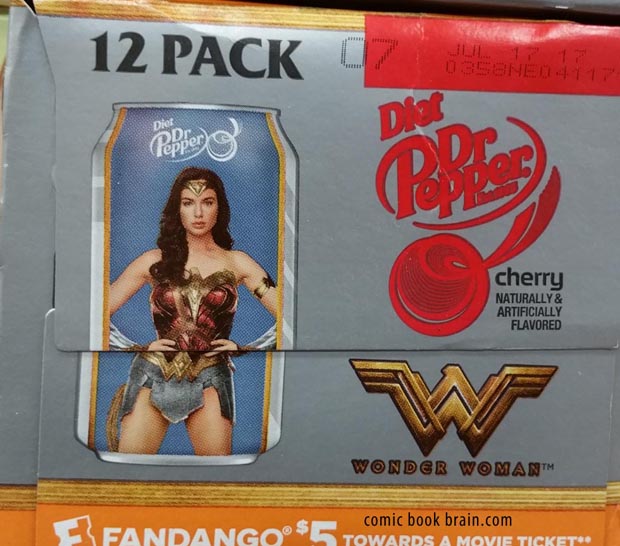 ---
---
Script writing churned along in the usual Hollywood fashion, and by 2005 the whole original premise and potential actress roster had changed with Joss Whedon now involved (actress names associated with him were Morena Baccarin and Priyanka Chopra), but his outline of what he wanted to do was rejected by the powers that be when he showed it to them, and by 2007 the Wonder Woman movie had changed again, with Whedon gone and a new script bought by Silver depicting Diana Prince's first contact with "man's world" taking place circa World War II. In 2008 this was junked and the scriptwriters (Matthew Jennison and Brent Strickland) were penning a modern day reversion of their ideas for Silver.
In 2009 DC /Warners brought out an animated Wonder Woman film featuring Keri Russell doing the voice work, and the film was well-liked by the fan-base, and was based primarily on George Perez's 1987 version of the character from his "Gods and Mortals" series of stories. Bruce Timm was one of the producers.
In 2011, the Adrianne Palicki TV series was begun for NBC, but failed to get backing and went no further than the pilot. In 2012 Warners was trying to get another Wonder Woman TV series off the ground to be titled Amazon, but it did not come to fruition either.
Meanwhile in 2014, director Patty Jenkins (who gained fame for the 2003 film Monster) had just left the 2014 Thor Dark World project (over 'creative differences') and DC signed Jenkins in 2015 to head up making the first feature film version of Diana Prince, which released in 2017 and went on to be the highest grossing film ever made by a female director.
Wonder Woman 1984 is due to release December 25, 2020.
---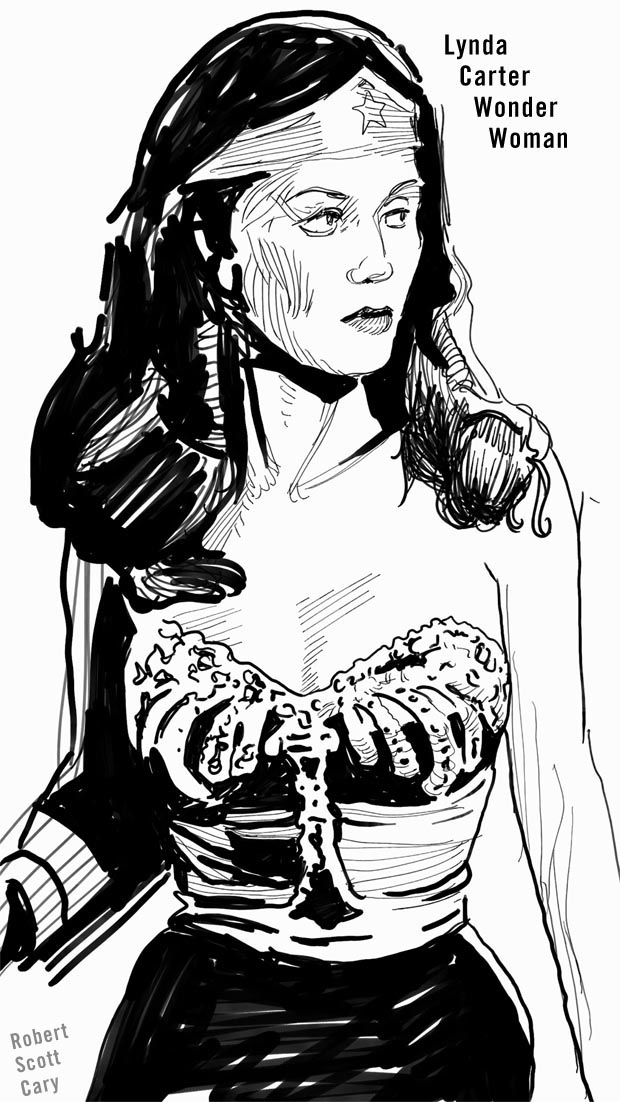 ---
Review: Mission Impossible 7: Dead Reckoning
Review: Asteroid City
Review: Indiana Jones and the Dial of Destiny
---
WONDER WOMAN 84 - AMAZON STREAMING
---
Wonder Woman:
Wonder Woman 2017 Movie Review
A Cinematic History of Wonder Woman
Lyle Waggoner, the original TV Steve Trevor
Gal Gadot, to be or not to be Cleopatra
---
Wonder Woman - Gal Gadot 2017 - Amazon Streaming HD
---

Wonder Woman: Bloodlines
---
DCU: Wonder Woman Commemorative Edition MFV (Blu-ray)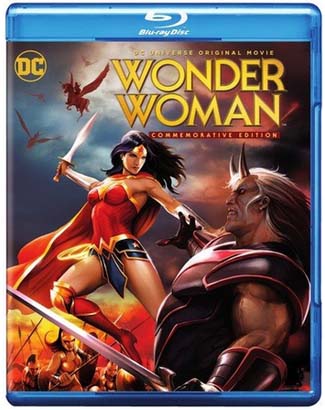 ---
Comic Book Movies
The Coming Comic Book Movies 2023-2026
Top Earning Comic Book Superhero Movies
---
Screen Reviews
Short Review: She-Hulk, Attorney-at-Law
Fast review: Dungeons and Dragons: Honor Among Thieves
Dungeons and Dragons Honor Among Thieves – a Film with antecedents – Harry Potter plus Guardians of the Galaxy plus Lord of the Rings, etc.
Fast review: Dungeons and Dragons: Honor Among Thieves
Dungeons and Dragons Honor Among Thieves – a Film with antecedents – Harry Potter plus Guardians of the Galaxy plus Lord of the Rings, etc.
---
---
Original Page February 5, 2016 | Updated Oct 31, 2020