Adrianne Palacki - Wonder Woman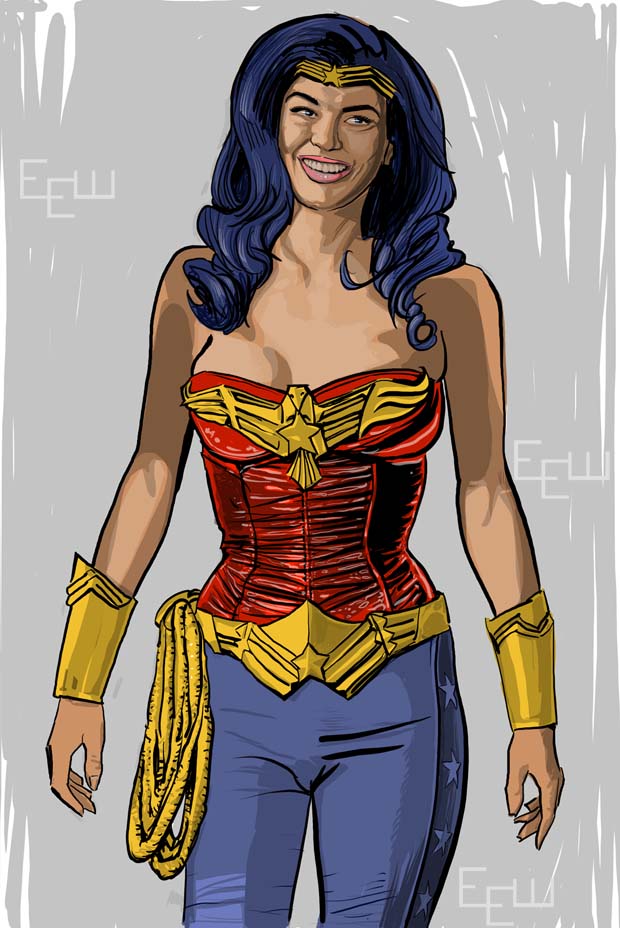 ---
Wonder Woman and Adrianne Palicki - Comicbookmovie [Jan 31, 2021]
...Wonder Woman was actually the most amazing, surreal experience. David E. Kelley fought for me on that one. He just saw that I was her and it was one of the cooler roles of my life and experiences. And I was, like, 'Wow, I got paid to wear this costume!' Even if it didn't go to series, it was a great group of people. But it was a lot of pressure, I'm not going to lie. I was taking on a huge responsibility to a lot of people."
---
Her unrealized Wonder Woman show "Ahead of its time"
Interview with Palacki at Movie Web [Oct 17, 2020]
---
---
2011 Wonder Woman "not happening"
Overview on the general Wonder Woman debacle (at Entertainment Weekly, November 19, 2010) that seems to follow every Wonder Woman project since the success of the Lynda Carter TV show of the 1970s (until finally Gal Gadot pulled it off):
"At a time when every other comic-book hero in the universe seems to be getting a green light — even Thor, for Hera's sake! — Hollywood still hasn't figured out a way to make a Wonder Woman movie. Last month, there were reports that Ally McBeal creator David E. Kelley was pitching a Wonder Woman show to the networks. She's found a home on TV before, in the campy '70s Wonder Woman series, with Lynda Carter in the title role and a young Debra Winger as Wonder Woman's little sister, Wonder Girl. After the show went off the air, there was some movement to bring her to the screen in the 1980s. Larry Gordon (Die Hard, Lara Croft: Tomb Raider) was asked to produce at one point. ('"For a few weeks," he recalls.) But nothing ever came of it.

"She's a girl,'" says Whedon. '"Hollywood is still twitchy about that."
TV Pilot apparently shelved: read more on the main Wonder Woman page
---
March 31, 2011
New TV Wonder Woman has costume changes
The Palacki costume now has red boots instead of blue. No white stars, though.
NBC TV Wonder Woman Adrianne Palacki
---
March 18, 2011
Adrianne Palicki is new Wonder Woman
Costume is a fairly rational compromise between the "street cred" redo by Jim Lee, and the traditional Lynda Carter suit (which was based on the original 1941 Moulton and H. G. Peter design for DC Comics.)
NBC TV Wonder Woman show coming
March 18, 2011: Negatives are being written about the show (which is still shooting) though everyone seems to applaud the casting of the 6 foot tall Palicki.
"The costume is undoubtedly super-expensive and well-crafted, but in the still photo, it just looks like Halloween-ready knock-off worn with some liquid leggings. "
"...Wonder Woman has three identities - Diana Themyscira, a billionaire with her own business empire, fidgety, insecure assistant Diana Price, and of course, Wonder Woman. The script includes an ice-cream fueled pajama party, a "Single Ladies" musical cue, and the line "Big tits save lives!" as Diana approves the design for a Wonder Woman action figure. Ugh." Carina Adly MacKenzie at zap2it.com
TV Pilot show for NBC. According to Nikki Finke's Deadline Hollywood:
"In the reboot, from Warner Bros. TV, Wonder Woman/Diana Prince (Palicki) is a vigilante crime fighter in L.A. but also a successful corporate executive and a modern woman trying to balance all of the elements of her extraordinary life. Kelley is executive producing the project with long-time collaborator Bill D'Elia."
---
---
WONDER WOMAN 84 - AMAZON STREAMING
---
Wonder Woman:
Wonder Woman 2017 Movie Review
A Cinematic History of Wonder Woman
Lyle Waggoner, the original TV Steve Trevor
Gal Gadot, to be or not to be Cleopatra
---
Wonder Woman - Gal Gadot 2017 - Amazon Streaming HD
---

Wonder Woman: Bloodlines
---
DCU: Wonder Woman Commemorative Edition MFV (Blu-ray)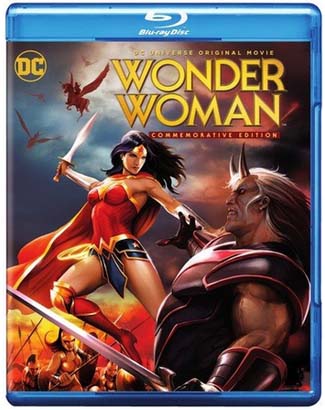 ---
---
Original Page January 2011 | Update June 2023