Gal Gadot
---
---
Gal Gadot was born in Israel and did a 2 year stint in the IDF (Israel Defense Forces). Though she has had a long career in modeling and other media work, she is best known the world over for the Fast & Furious films she has appeared in, and for being the most famous person (after Lynda Carter) to portray the live-action adventures of the Amazon Princess Wonder Woman.
More: The Wonder Woman 2017 Movie
Zack Snyder's Justice League [Blu-ray] – Amazon
---
---
Young idealism of the pre-man's world Wonder Woman
Gal Gadot lets out a few story hints.
Article at scifi UK
"Gal Gadot, the actress bringing her to life, gave us a little insight into what to expect from the Wonder Woman film. "In Batman V Superman, you are being introduced to a very experienced, dark Wonder Woman. She has been around for a while. Something happened 100 years ago that made her not want to be involved in a man's world. However, we are going to tell the entire coming of age story of Diana. We're going to see how she becomes Wonder Woman. She is very different to the Diana that you see in [Dawn Of Justice]. She is more naïve and she's purer. She is a young idealist who does not yet understand the complexities of life."
---
Exclusive: Gal Gadot talks Wonder Woman's role in Batman v Superman
"I thought it was going to be an audition for Catwoman"
Feb 2016: Article at Empire Film mag online:
"...Gadot admits she had no idea what her first audition was for - she only knew it was a project at Warner Bros for Zack Snyder. "I mean, I could have guessed," she admits now. "I thought it was going to be Selina (Kyle), you know?"

...The 30 year-old actress underwent seven months of training before she ever set foot on set. "I was a dancer for 12 years," she says, unable to believe how lucky she is to be able to parlay all that experience into a film role, "and now I get paid to work out and do crazy stuff with a lasso."
---
Chris Pine joins Gal Gadot for 2017 Wonder Woman
July 2015:
"Steve Trevor will be no mere love interest for Gadot's Diana Prince, as there will be plenty of action to keep him busy, though plot details remain under wraps. " The Wrap.com
Patty Jenkins (who had been on Thor 2 but left over 'creative differences') is directing Wonder Woman for Warners. Jenkins replaced original director Michelle MacLaren (who quit WW - over 'creative differences'.)
---
---
Lois Lane / Amy Adams reacts to complaints about Gal Gadot being too thin for Wonder Woman
Is this even a legitimate complaint? The actors who've played various superhero roles are rarely built up like pro-body builders, the usual look is a very healthy supermodel (which of course Gadot can fill easily after doing a few pushups, though the training for this film will surely be more than that).
December 21, 2013 - MTV spot interview:
"I don't buy into that," she said. "Not that I [don't] believe that it's happening, but I'm certainly not a classically drawn woman as they exist in comic books, so I had to embrace that I just had a baby, I still hadn't gotten my waist back. Lois is not about proportions, Lois is about her intellect and her savvy reporting skills and her empathy for Clark, and so I just didn't think about it."

Not to mention, Snyder is known for getting his heroes into ship-shape physique for their roles.

"She is going to be yoked, man. He is going to make her a beast," Adams said.
---
It's happened: Wonder Woman to appear in the Superman/Batman film
Gal Gadot picked as Wonder Woman
Dec 2013: Actress/model Gal Gadot has signed up to be Wonder Woman for Zack Snyder's upcoming Superman/Batman film.
---
About the Snyder Cut of Justice League
---
When you click on Amazon links and buy stuff, I might get a commission. If there's enough "commission" I will buy a comic book.
Wonder Woman: The Art and Making of the Film
---
Online streaming: Joss Whedon Justice League
Zack Snyder's Justice League [Blu-ray] – Amazon
---
WONDER WOMAN 84 - AMAZON STREAMING
---
Wonder Woman:
Wonder Woman 2017 Movie Review
A Cinematic History of Wonder Woman
Lyle Waggoner, the original TV Steve Trevor
Gal Gadot, to be or not to be Cleopatra
---
Wonder Woman - Gal Gadot 2017 - Amazon Streaming HD
---

Wonder Woman: Bloodlines
---
DCU: Wonder Woman Commemorative Edition MFV (Blu-ray)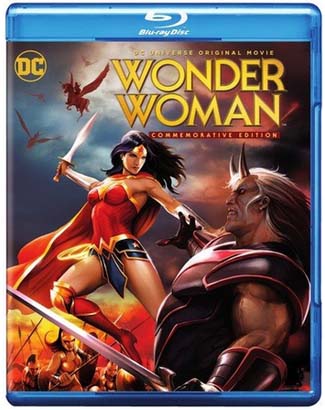 ---
---
Batman: The Definitive History of the Dark Knight in Comics, Film, and Beyond - AMAZON
---
Original age 2013 | Updated January 28, 2022