The Zach Snyder version of Justice League
Zack Snyder's Justice League [Blu-ray] – Amazon
---
---
It's real: the "Snyder Cut" of Justice League is coming in 2021
May 2020
With so many film productions stalled (or ended) because of the pandemic, a revised version of Justice League using Snyder's footage is a bigger event than it otherwise would be considering the lack of new product being made right now, which will equal thinner competition for viewer attention later. Snyder's originally intended film (and not the finished theatre version with Joss Whedon's $25 million dollar tinkering) was supposed to be a 3 hour project. News reports say Snyder has a $20 million budget to get "the Snyder Cut" finished.
---
Zach Snyder elaborates on the connections between Batman V Superman and his Justice League cut
From Snyder's online "watch party" [which included his own commentary] came out a number of details, such as a super-scream from Superman near the end of B V S that awoke the "mother boxes" which connects to whats goign on in Justice League. More about all of this at Comicbook
---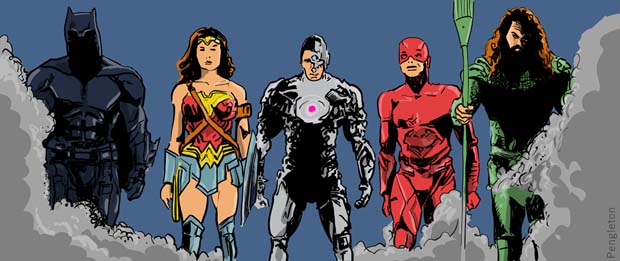 The film bombed (if turning $657 million worldwide can be called a 'bomb,' and I guess it can) in the original release. The project had a tortured production history, and Joss Whedon took it over and shot $25 million dollars worth of new footage for Justice League after original director Zach Snyder left the project following family tragedy.
The released feature film with Whedon's changes (news at the time cited intentions to lighten the picture with comedy) promptly did poorly at the box office. There has long been a group advocating for the original Snyder cut of the film to appear (a smaller but similar phenomenon exists for the unreleased David Ayers' cut for Suicide Squad, another DCU film recut before release and then savaged by critics).
The "Snyder cut" of the film is being promoted by the cast (Gal Gadot and Ben Affleck, among others) on social media.
On Sunday, "Wonder Woman" lead Gal Gadot tweeted "#ReleasetheSnyderCut." The sentiment was retweeted by Snyder himself and repeated by fellow "Justice League" cast members Ben Affleck (who played Batman) and Ray Fisher (Cyborg) who shared a post featuring the hashtag on Instagram. Fisher even replaced his Twitter and Instagram bios with it.

"This ancient Amazonian can't be wrong," Snyder tweeted in response to Gadot.

...

Among the people to share the sentiment were former president of DC Entertainment Diane Nelson, screenwriter Damon Lindelof, filmmaker Scott Derrickson...
Continued internet speculation on the Zach Snyder Justice League cut asks the basic question: does such a cut even exist?
Warner Bros. has to see all this fervor, after all, #ReleaseTheSnyderCut was trending at multiple points along the weekend. To think that two years ago this cut of Justice League was basically just whispers from corners of the Internet is hard to believe. Jason Momoa helped get this whole thing rolling when he told MTV News, "I think the public needs to see it. I'm obviously indebted to Warner and DC and I don't know how they feel about it, but as a fan, I'm very, very happy I got to see it."
Article at comicbook.com
Original article about this phenomenon at MSN News
Zack Snyder's Justice League [Blu-ray] – Amazon
Related: Ben Affleck as Batman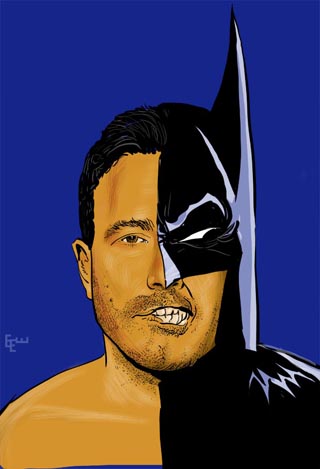 ---
Original PAge Nov 2019 | Updated June 2020
---
---
---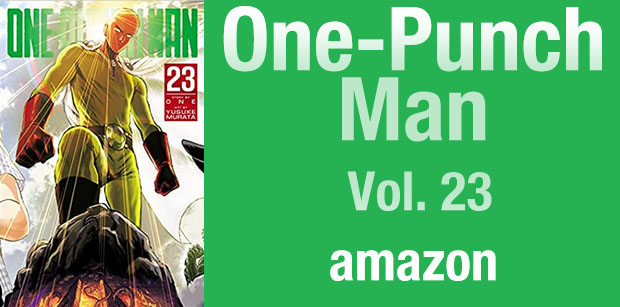 Amazon – One-Punch Man Volume 23
---

Overstreet Comic Book Price Guide Volume 51
---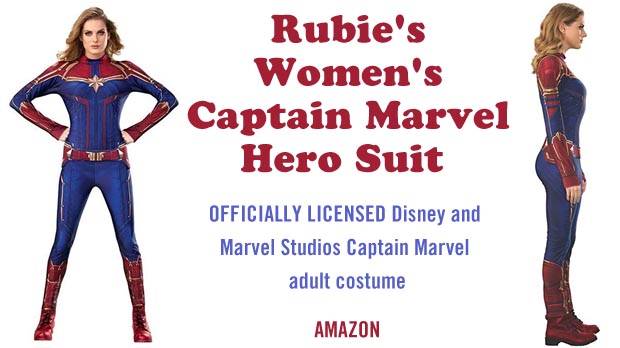 Rubie's womens Captain Marvel Hero Suit Adult Sized Costumes, As Shown, Medium US
---
---
Last update to this page June 24, 2021