Wonder Girl
There are many Wonder Girls
Some of the varied versions of Wonder Girl:
The first "Wonder Girl" appeared in Wonder Woman #105 in 1959 in a story written by Robert Kanigher. This featured Wonder Woman as a younger female called 'Wonder Girl' - the character did not appear in actual superhero costuming, though.
---
---
Donna Troy as the younger sister of Diana Prince was created by writer Bob Haney as he was populating the original "Teen Titans" superhero group, and in this DC Comics chronology she is Diana Prince's sister. Later writer Marv Wolfman changed the origin story such that Donna Troy was an orphan rescued and then raised on Paradise Island. In some later DC stories, Donna Troy replaces DIana Prince to become "Wonder Woman" though with somewhat different powers and equipment.
"Wonder Girl" appeared on the Lynda Carter TV series Wonder Woman - - the younger sister of Diana Prince was named Drusilla (and played by the actress Debra Winger).
More recently in DC Comics chronology, the character Cassandra Sandsmark is a half-sister to Diana Prince (aka Wonder Woman) and has been both a Teen Titan member and an independent character.
---
WONDER WOMAN 84 - AMAZON STREAMING
---
Wonder Woman:
Wonder Woman 2017 Movie Review
A Cinematic History of Wonder Woman
Lyle Waggoner, the original TV Steve Trevor
Gal Gadot, to be or not to be Cleopatra
---
Wonder Woman - Gal Gadot 2017 - Amazon Streaming HD
---

Wonder Woman: Bloodlines
---
DCU: Wonder Woman Commemorative Edition MFV (Blu-ray)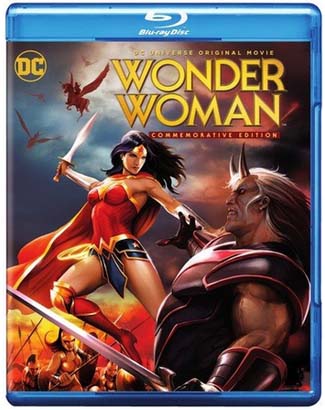 ---
---
---
Last Update April 2021