Archive Page 2090
July 16, 2021
---
"Shut Up Money"
The comic book writer, who co-created the Winter Soldier character and whose work helped inspire $1 billion grossers like 2016's Captain America: Civil War, made waves with a widely circulated interview in which he expressed dissatisfaction with his Winter Soldier pay. "I have made more on SAG residuals than I have made on creating the character," Brubaker told Kevin Smith and Marc Bernardin on the Fatman Beyond podcast, referencing his cameo in Captain America: The Winter Soldier (2014). In May, Ta-Nehisi Coates, whose run on Black Panther comics helped the $1.2 billion- grossing Chadwick Boseman film get greenlit, backed Brubaker in an interview with Polygon, noting that he was fortunate not to depend on comics for a living. "I wish that Marvel found better ways to compensate the creators who helped make Black Panther Black Panther," said Coates... Comic book history is full of stories of writers and artists who signed meager deals only to see their creations become icons, dating back to 1938, when Superman creators Jerry Siegel and Joe Shuster signed away the character for $130...
Story at Hollywood Reporter
---
---
Collectible Pulps climb in value
"Pulps are a super-cool, rare, up-and-coming collectible," says Zurzolo."They feature beautiful, racy, often graphic covers, especially compared to comics — and of course, they're available for a fraction of the price." For some, the scarcity of these fragile collectibles is part of their appeal. After all, the term"pulp" comes from the cheap wood pulp paper they're printed on. Typically, the pages were left untrimmed, leaving them prone to chipping and flaking. Most significantly, it's expected that the leading comic book grading companies will soon begin grading pulps. Currently, pulps are graded by the dealers themselves, rather than a third party
Story at Menafn
---
Doctor Strange II shall be scary – says Eliz Olsen at Comicbook
---
---
Kevin Feige want to add more Julia Louis-Dreyfus to MCU – Comicbook
---
Black Widow crosses the line... of $200 million global theater earnings
Disney's "Black Widow," the first Marvel movie to grace theaters in two years, has surpassed a notable box office milestone, hitting $200 million worldwide. For the Marvel Cinematic Universe, a franchise that remains unrivaled at the box office, that would not traditionally be a benchmark worth highlighting. Many of its recent installments, at least the ones released pre-pandemic, have flown past $200 million globally in their opening weekends and climbed to $1 billion with relative ease. But, even as vaccination rates increase and people adapt to the outside world, moviegoing has yet to revert to normalcy.
Story at Variety
More Black Widow
---
DC bringing a new Nubia title to stands – Gamesradar
In the recent Infinite Frontier #0, Nubia became Queen of the Amazons after her predecessor, Hippolyta, left to join the Justice League.
Nubia was created by Robert Kanigher and Don Heck. First appearance was in Wonder Woman #204, January 1973 – Comics.org
A copy of Wonder Woman #204 sold at Heritage Auctions for $1560.00 in 2019.
---
Immortal Hulk #50 is the last issue – Comicbook
---
Do comic book hero deaths last? – Gamesradar
---
Adhouse is coming to the end of the line – Multiversity Comics
---
Dwayne Johnson promotes Black Adam, shows off the movie set – Yahoo News
---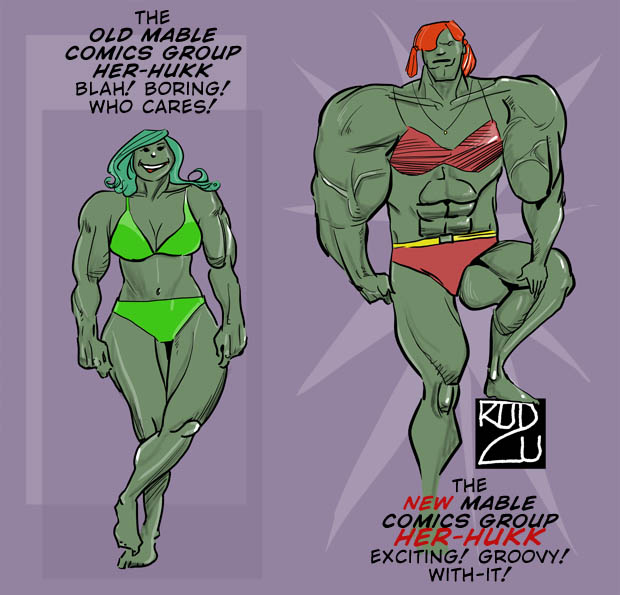 ---
New The Suicide Squad movie promo stuff coming out
Story and images at Comicbook
---
The "secret origin of Marc Silvestri" – Gamesradar
---
No committment from Kevin Feige for when Venom wil enter the cinematic MCU – Brobible
---
DC Comics artist Robson Rocha has died – Comicbook
List of Robson Rocha work at comics.org
---
New York Comicon sold out in 12 hours – Gamesradar
---
The disturbing stats on Black Widow
Black Widow page
Related: Are Movie Theaters doomed?
---
Just Us League O' America

I've never seen a more wretched hive of scum and villainy
---
Making it in Filipino comics – CNN Philippines News
---
Cliff Chiang doing a 4-issue Catwoman series – Bleedingcool
---
Black Widow movie audience is.... mostly male – CBR
---
Semi-good news for superhero movies
The good news for Disney is that they've got a movie making some money and thereby creating cash-flow, and the numbers look pretty good for Black Widow.
---
Top Twenty Graphic Novel sells are all manga titles
Story at Comicbook and at ICV2 which compiled the data
---
Pattinson says "no thanks" to working with director Matt Reeves again – Wegotthiscovered
More The Batman with Pattinson movie
---
Thor vs. Loki vs. Password protection – Forbes
---
Black Widow made $39 million Friday – Hollywood Deadline
More Black Widow Movie
---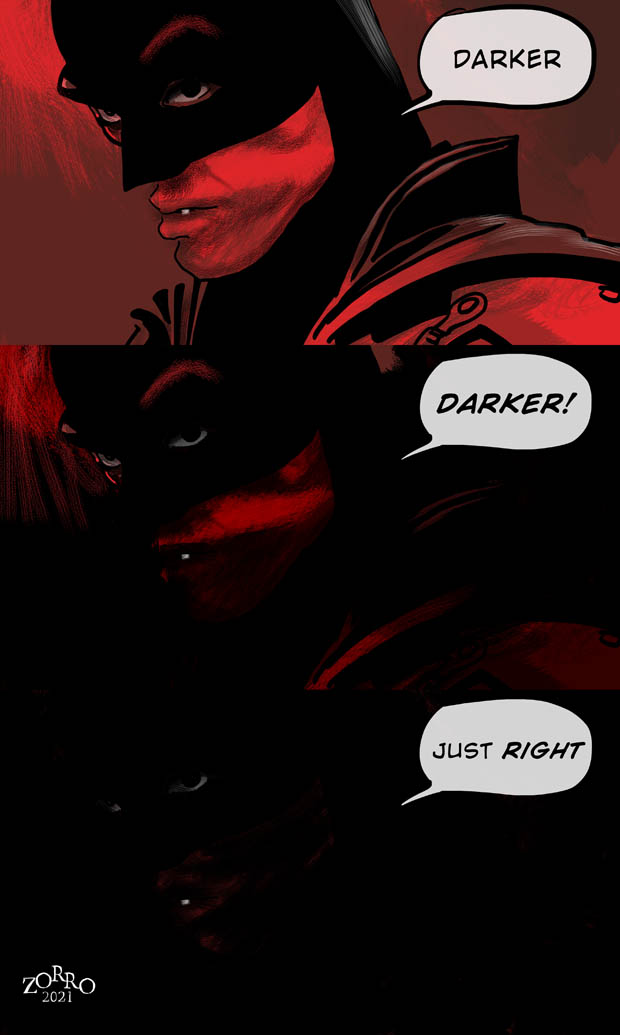 Pattinson said he wants The Batman movie to be even "darker" – Koimoi
---

---

---
---
Original page July 28, 2021