Archive Page 2088
July 8, 2021
---
Insert mainstream media headline here: Holy Bat-food consumption, Batman!
Story at UK Metro about intention to open a Batman-theme restaurant in Soho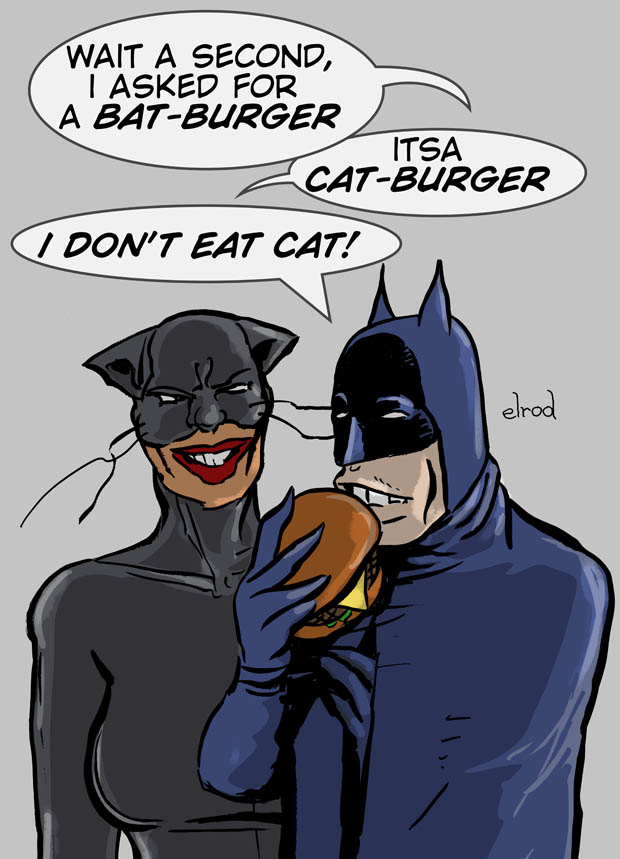 ---
Why didn't The Rocketeer movie "take off"? Explanations at UK Telegraph
---
Collectible UK Beano and Dandy comics rising rapidly in value
Story at UK Sun
More Comic Book Money stories and numbers
---
DC/Wonder Woman against the English Dictionary: Wonder Woman loses – UK Telegraph
---
Justice League remains part of CW's Legends of Tomorrow show – comicbook
---
Rob Liefeld
Last week, Marvel announced Liefeld would be returning to X-Force, the book that made his early reputation, for a 30th anniversary celebration issue, X-Force: Killshot, due out in November. This is a big deal for fans of a certain age: the 90s kids who had their worlds rocked by the bold style of Liefeld and his cohorts, and who are now in their 30s and 40s, with steady incomes and a desire to recapture the passions of their youth. Just don't call it a comeback. "Here's the thing," said Liefeld. "I never leave but I'm always returning. Those characters are a part of me."
July 2, 2021: Story at Forbes
The Marvel Comics press release
---
Motor City Comic Con 2021 begins selling tickets for October 15-17 – Detroit Free Press
---
The two Chicago Comic Art museum exhibits
"Chicago: Where Comics Came to Life" was conceived initially as a part of that other big exhibit on Chicago comics going on right now, "Chicago Comics" at the Museum of Contemporary Art, which covers 1960 to the present. But the history here was too rich (and too old) for a contemporary art museum. So Ware and Samuelson developed their own exhibit on the flowering of comics in Chicago in the first half of the 20th century, when the medium itself was being shaped. They put an emphasis on the Chicago Tribune's innovative early Sunday comic section, an evolutionary step for comics that premiered, among many others, "Gasoline Alley," "Dick Tracy," "Brenda Starr," "Little Orphan Annie." That said, being a Ware-Samuelson Production, the exhibit also ventures far beyond Chicago, and art itself, stopping at the railroads, French art, the merchandising of comics, newspaper production, early illustrated news stories. Ware stopped before the first of the 82 walls he filled for the show, with rivers of history and artifacts and blown-up images of newspaper milestones. "This here is essentially a history of comics on a single wall. We start with (Swiss schoolteacher) Rodolphe Topffer, who realized his students weren't paying attention because they were doodling so he turned the tables and made his own doodles into a tool of education and got their attention back then he started drawing his own picture stories, which became so popular he printed clandestine editions under a pseudonym since he was afraid he'd be fired."
News article profile at MSN News
Exhibit information for "Chicago: Where Comics Came to Life – 1880-1960" at the Chicago Cultural Center
The exhibition focuses on the origins of the comics in popular publishing, the immeasurable importance of African-American cartoonists and publishing, the first woman cartoonists and editors, the first daily comic strip, and finally the art and comics of undeservedly forgotten Frank King, who with "Gasoline Alley" captured not only the rhythms and tone of everyday existence in his characters that aged not only at the same daily rate as its newspaper readers, but were also fictionalized versions of real people. Curated by artist and author Chris Ware, and Chicago Cultural Historian Emeritus, Tim Samuelson, this exhibition is designed and planned as an intentional historical companion to the concurrently appearing survey of contemporary Chicago comics at the Museum of Contemporary Art, in which Ware's work also appears.
Exhibit information "Chicago Comics 1960 – present" MCA Museum Of Contemporary Art, Chicago
Artists listed for the MCA Exhibit:
Lynda Barry (American, b. 1956)
Ivan Brunetti (American, b. 1967)
Robert "Buck" Brown (American, 1936–2007)
Jessica Campbell (Canadian, b. 1985)
Lilli Carré (American, b. 1983)
Daniel Clowes (American, b. 1961)
Dan Clyne (American, b. 1942)
Ezra Claytan Daniels (American, b. 1979)
Anya Davidson (American, b. 1983)
Nick Drnaso (American, b. 1989)
Edie Fake (American, b. 1980)
Margot Ferrick (American, b. 1988)
Emil Ferris (American, b. 1962)
Tom Floyd (American, 1929–2011)
Eric J. Garcia (American, b. 1977)
Chester Gould (American, 1900–1985)
Richard "Grass" Green (American, 1939–2002)
John Hankiewicz (American, b. 1971)
Seitu Hayden (American, b. 1953)
Nicole Hollander (American, b. 1939)
Jay Jackson (American, 1905–1954)
Charles Johnson (American, b. 1948)
Jay Kinney (American, b. 1950)
Gary Leib (American, 1955–2021)
Jay Lynch (American, 1945–2017)
Kerry James Marshall (American, b. 1955)
Heather McAdams (American, b. 1954)
Dale Messick (American, 1906–2005)
Anders Nilsen (American, b. 1973)
Molly Colleen O'Connell (American, b. 1986)
Turtel Onli (American, b. 1952)
Yaoundé Olu (American, b. 1945)
Jackie Ormes (American, 1911–1985)
Ed Piskor (American, b. 1982)
John Porcellino (American, b. 1968)
Archer Prewitt (American, b. 1963)
Daniel Raeburn (American, b. 1968)
Morrie Turner (American, 1923–2014)
Chris Ware (American, b. 1967)
Skip Williamson (American, 1944–2017)
Gina Wynbrandt (American, b. 1990)
Bianca Xunise (American, b. 1987)
---
Truck smashes into comic book store in Canada – MSN News
Begin the drive-through window jokes.
---
North American Comics market growth
Publisher's Weekly looks at the numbers.
The article pulls a lot from a ICv2/Comichron report.
---
Captain America 80th Anniversary issue has Spider-Man as Cap on the cover...
also variants with Black Widow, Black Cat, Fantastic Four, Iron Man, Valkyries, Moon Knight, and Spider-Woman as Cap.
See article at ICV2 and cover variants at ICV2
---
Interview with Butch Lukic producer on Batman: The Long Halloween
Story at Flickering Myth
---
Spider-Man who visits kids in hospitals has his car stolen in Northern California – Good Day Sacramento
---
Tripling of sales for Manga Tokyo Revengers – Comicbook
---
Chicago Reader asks: should comic strips be in museums? – Chicago Reader
---
F9 makes $90 million in opening and so once again the question is asked: is big box office cinema back on its feet? – Los Angeles Times
---
Profile of the Will Eisner exhibit at the Jewish Museum of Florida
...the Jewish Museum of Florida-FIU's free exhibition celebrating Eisner's art. On display through August, "Will Eisner: Comic Creator, Illustrator, and Innovator" fills an entire wing of the South Beach museum with original artwork from the master, who died in 2005 at the age of 87, over the course of his six-decade career.
"Will Eisner doesn't get enough credit. Everyone knows Stan Lee, but not enough people know Will Eisner's name," explains museum curator Jacqueline Goldstein.
Story at Miami New Times
See more about the exhibit at JMOF Museum
---
Sal Buscema talks about 80 years in the business
Profile of Buscema's new book from Binge Books Heroes Reborn (with Roger Stern and Ron Frenz) and an interview with Buscema at SYFY
Question: Who's been the toughest penciler for you to ink in your career?
Sal Buscema: The toughest penciler to ink for me would probably be me, when I would ink my own work [laughs]. I think that would be a legitimate answer because I'm never satisfied with what I do. Whenever I penciled a book, I was always looking for ways to make it better. So I would do that with the brush. I should say I use a brush better than I use a pencil. For some reason, I've always been adaptable to the brush. I love the flexibility of the instrument. It's just a lot of fun being able to ink over a... especially a really good penciller. But also, when I had to ink pencils that were sort of borderline, I would very subtly without being nasty about it, and trying to be as true to the pencils as I could be. I would also try to make improvements. But when you're inking a Ron Frenz, a John Buscema, or a John Romita, you stay as true to their pencils as you possibly can.
---
Scarlett Johansson talks about Black Widow's "sacrifice" in Avengers Endgame – Marvel Comics
---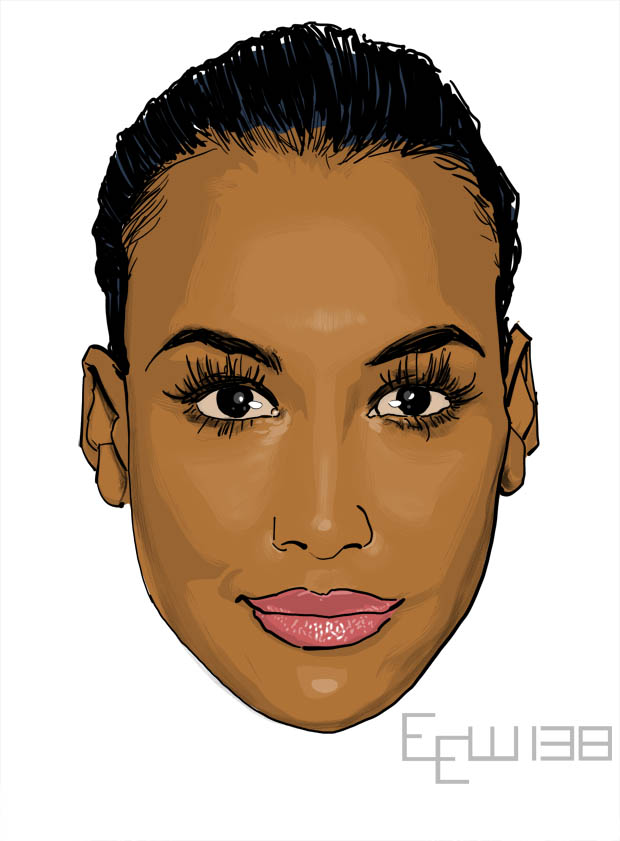 "It's an honor to play Catwoman" said the late Naya Rivera – UPI Press
Art by eew138.com
---

---

---
---
Original page June 24, 2021