Archive Page 2089
July 8, 2021
---
Warner Bros studio tour adds in Batman, Wonder Woman, Harry Potter, etc. – SF Gate
One of the most incredible things about Warner Brothers is the incredible history of epic films that are legendary," said "Wonder Woman" director Patty Jenkins, who helped reopen the tour."
---
The original Captain Marvel comes from Zumbrota, Minnesota – Duluth News Tribune
---
Black Widow pro media reviews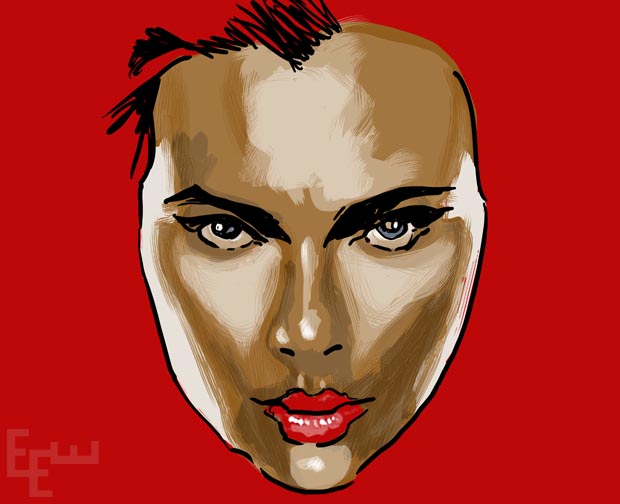 "A hero gets her moment in 'Black Widow'" – Los Angeles Times
"...there are three ways to watch Scarlett Johansson star in her standalone Marvel movie" – Yahoo News
"Marvel's 'Black Widow' Debuts to Mighty $13.2 Million in Thursday Previews" – Variety
"As Marvel's epics get bigger, Black Widow's stakes feel too small" – The Verge at MSN News
"Black Widow Bids a Barbed Farewell to the MCU's First Female Superhero" – Vulture at MSN News
"Black Widow Is Too Late to Be the Movie She Deserved" – Slate
"Scarlett Johansson Says She Has 'No Plans' to Return as Black Widow: 'I Feel Really Satisfied'" – People MSN News
Much more on the Black Widow Movie Page
---
Batman: The Long Halloween One-Shot coming in fall from Loeb and Sale – Comicbook
---
Black Widow international box office starts off with $4.9 million – Variety MSN News
---
Ways to predict "winners" in NFT art sales
Interview with Social media icon Gary Vaynerchuk, also called "Gary Vee."
MarketWatch: Why are you so bullish on NFTs?
Vaynerchuk: I think it's the next evolution in the digitalization of society. Web 1.0 was digitized information, Web 2.0 was digitized socialization, Web 3.0 is going to digitize assets. I'm completely convinced. I think the NFT thing is big, way big. I do think the prices of certain products, art projects are widely bubbled-out, but I view this exactly the way I viewed the Internet in 1999. Internet stocks and their valuations were through the roof, prematurely, and a lot of things collapsed. Meanwhile, eBay EBAY, -2.03%, Google GOOG, -0.69% GOOGL, -1.13%, and Amazon were all there.
Interview and story at Marketwatch
More NFT Comic Art info
---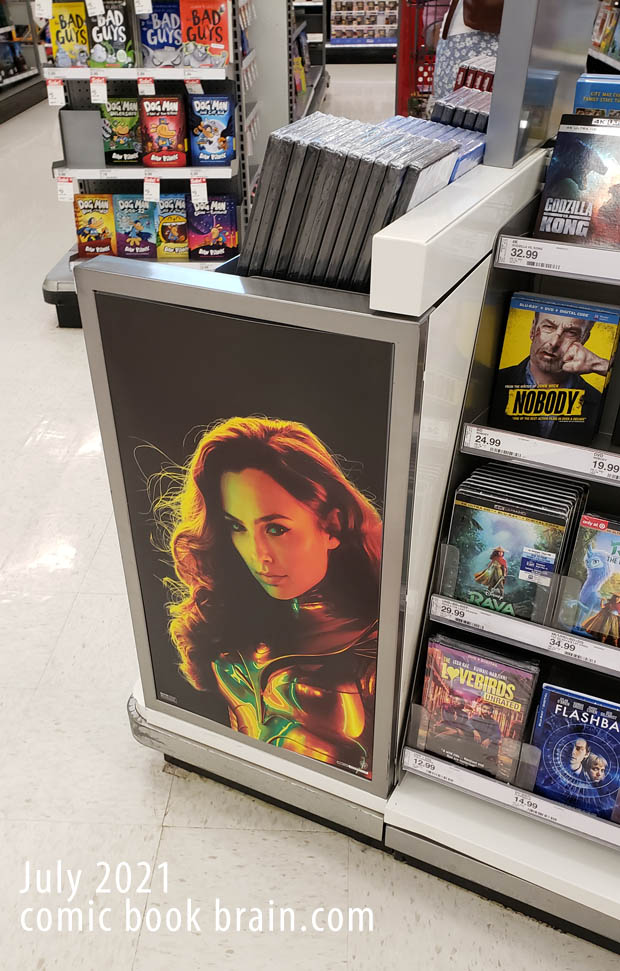 Gal Gadot still dominates the discount store movie aisles. Photo Target, Richmond Virginia.
---
Black Widow movie to beat out F9 say professional predictors – Variety
More Black Widow News
After a year-plus delay, "Black Widow," the standalone adventure starring Scarlett Johansson, is finally hitting theaters on Friday and is expected to have the best opening weekend of any pandemic-era release. Playing in 4,100 North American locations, "Black Widow" is currently on track to generate between $75 million to $85 million at the domestic box office over its first three days. It's poised to make an additional $50 million internationally, where the film is playing in 46 overseas markets. In China, a critical moviegoing market for Marvel installments, "Black Widow" still doesn't have a release date.
Should estimates hold, "Black Widow" will overtake "F9" and its $70 million domestic debut as the best start for a movie released during the pandemic.
(Notice that China still isn't playing ball with Disney.)
---
If you ever wanted to own a Da Vinci, here's your chance
Leonardo da Vinci's drawing of "Head of a Bear" will sell in London on Thursday.
Article about Da Vinci "Bear" – NBC News
Auction page at Christies
---
Dean Cain dislikes New Captain America comic book – New York Post
---
Killing Doctor Strange – story about it at Games Radar
What if in the future, historians discover a direct corellation between comic book writers killing their characters with the killing of the American comic book industry in general?
---
DC Comics' Comicon panel lineup – DC Comics
---
X-Men #1 goes for $800K+
Story about this at Benzinga
And Comic Connect (where the X-Men #1 went for $807,000) has more auction results.
The super-hot market got even hotter as a beautifully restored copy of Action Comics #1 CGC 9.0 sold for $452,000 and a high-grade copy of X-Men #1 CGC 9.6 broke $807,000 in last week's Event Auction #46... Bronze and Modern: Teenage Mutant Ninja Turtles #1 CGC 9.4 $58,555, Star Wars #1 CBCS 9.4 Harrison Ford Signature 35 Cent Variant $40,500, and TMNT #1 CGC 7.5 $16,100.
More Comic Book Money stories and numbers
---
Superman director Richard Donner has died
Obit at WJBF
---
The "booming comic book business"
Story at Marketwatch
---
Changes in the Black Widow movie emoji hair length and hair color – Comicbook
---
Lawsuit filed by comic book store Third Planet is in "graphic novel" format
Story at Houston Chronicle and at Law.com
---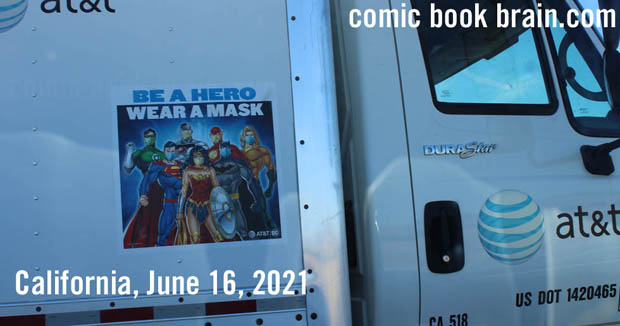 ---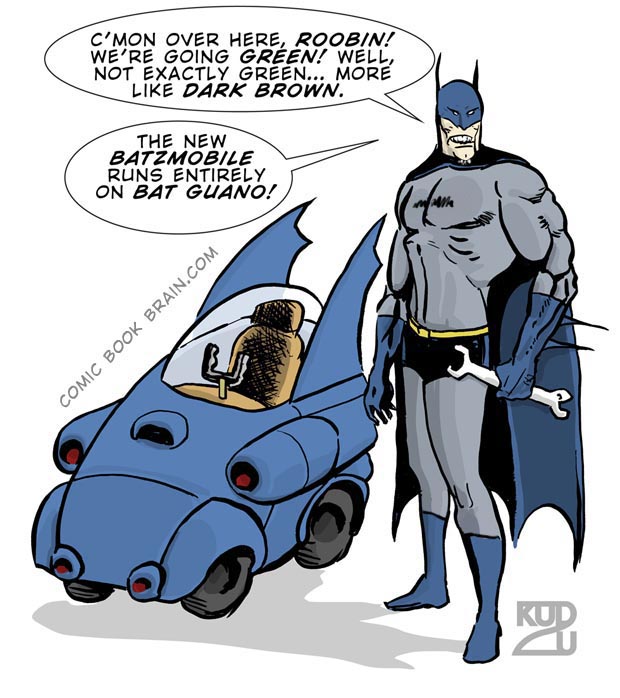 ---

---

---
---
Original page June 24, 2021