Some Box Office August 30, 2023
Summer is winding down
Some Box Office August 30, 2023
Tag-team championship wrestlers Oppenheimer and Barbie continue to rule the movie ring, and the summer box office is winding down with certain hard lessons: superhero movies are at a distinct disadvantage if any whiff of "lousy" is associated with them. It's being said the age of superhero movies is over, at least as a medium that makes money, after all, studios are legendary for an ability to pursue deflated fads long after they no longer hold any charm for the paying audience.
On the other hand, Guardians of the Galaxy III made a pile of money, though it didn't crack its way into the billion-dollar club, and the animated Spider-Verse 2 also did well despite being "another" multiverse film, the story type that's been getting slagged all summer with "not this again" reactions by movie critics, and it is likely that in the public imagination, there is a very tall and very wide divide between superhero live-action movies and superhero animated films.
Disney is supposed to be a sinking ship when it comes to manufacturing money-makers "like the old days" (Haunted Mansion sank like a stone and Ant-Man III failed to keep its head above water, not to mention the flailing of Indiana Jones V) but the remake Little Mermaid swam into a decent earnings of $561 million against production costs of $250 million, but who knows what they spent on advertising the film? It may turn out to be a net loss in the end, and that bodes ill for their coming redo of Snow White for 2024 which has been beaten-up across social media after a production photo of the cast showed something looking like a Monty Python parody. The production finished filming over the summer and is presumably being polished right now with CGI and editing to prepare for the March 2024 release. With a reported budget of $100 million, though, this Snow White sounds impossibly low cost for a Disney project.
Films ranked by International earnings:
$1,342,695,173 Worldwide - Barbie
$784,414,576 Worldwide - Oppenheimer
$686,800,076 Worldwide - Spider-Man: Across the Spider-Verse
$561,312,449 Worldwide - Little Mermaid
$551,656,694 Worldwide - Mission Impossible Dead Reckoning
$467,022,369 Worldwide - Elemental
$371,069,205 Worldwide - Indiana Jones and the Dial of Destiny
$354,308,561 Worldwide - Meg 2: The Trench
$182,364,738 Worldwide - Sound of Freedom
$137,546,516 Worldwide - Teenage Mutant Ninja Turtles: Mutant Mayhem
$91,847,894 Worldwide - Disney's Haunted Mansion
$83,633,855 Worldwide - Blue Beetle
$56,764,219 Worldwide - Gran Turismo
$49,975,369 Worldwide - Asteroid City

Recently finished in theatres:

$2,320,250,281 Worldwide - Avatar: The Way of Water
$1,359,266,433 Worldwide - The Super Mario Bros. Movie
$845,431,987 Worldwide - Guardians of the Galaxy III
$721,294,128 Worldwide - Fast X
$463,616,575 Worldwide - Ant-Man and the Wasp: Quantumania
$427,971,807 Worldwide - Transformers Rise of the Beasts
$427,259,159 Worldwide - John Wick: Chapter 4
$268,175,458 Worldwide - The Flash
$207,954,502 Worldwide - Dungeons & Dragons: Honor Among Thieves
$133,438,006 Worldwide - Shazam! Fury of the Gods
$25,326,625 Worldwide - Renfield
---
Recent Reviews:
Review: Mission Impossible 7: Dead Reckoning
Long Review of Indiana Jones and the Dial of Destiny – Yikes, they really took Indy in a different direction.
Review of Asteroid City – A movie about astronomy - UFOs - and the lives of actors who are pretending to be actors while playing other people.
The Flash – This looks like a movie that was made, torn-down, remade, patched up.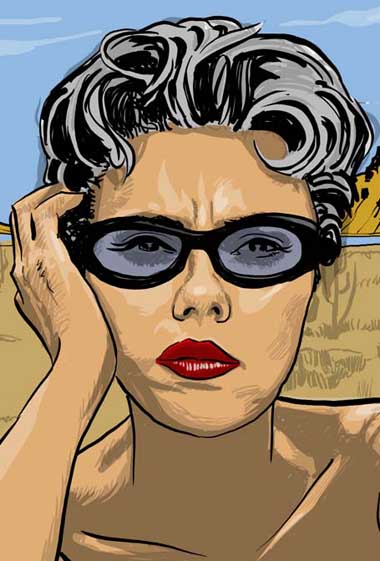 ---
---
Comic Book Movies
The Coming Comic Book Movies 2023-2026
Top Earning Comic Book Superhero Movies
---
Screen Reviews
Short Review: She-Hulk, Attorney-at-Law
Fast review: Dungeons and Dragons: Honor Among Thieves
Dungeons and Dragons Honor Among Thieves – a Film with antecedents – Harry Potter plus Guardians of the Galaxy plus Lord of the Rings, etc.
Fast review: Dungeons and Dragons: Honor Among Thieves
Dungeons and Dragons Honor Among Thieves – a Film with antecedents – Harry Potter plus Guardians of the Galaxy plus Lord of the Rings, etc.
Other films:
Star Wars: The Rise of Skywalker Movie Log
Star Wars: The Rise of Skywalker
Film-Related:
---
April 5, 2023 Box Office
---
The List of Top-Earning Comic Book movies (based on worldwide earnings)
---
---
---
Original Page September 5, 2023