Comic Book Money Page 2
Page 1 of Comic Book Money
---
"Forrest Robinson 1963" Batmobile to be sold
NOV 2014
The oldest fully-licensed Batmobile creation is being auctioned at Heritage soon. The car is thought to be the first fully developed "Batmobile" based upon concepts from the Batman comic book series, and predating the more famous "Barris" Batmobile from the 1966 Batman TV Show.
Photos at the Heritage Auction page.
Related: Fox News online article on Batmobile sale
---
Dark Knight Returns #2 cover auctions for $478,000
AUG 2013
Frank Miller artwork - The auction date at Heritage also included many other pieces of art which sold well: a copy of Action Comics #1 sold for $388,375; a Frazetta cover from Vampirella #5 sold for $286,800.00;
More on this at Hollywood Reporter
---
Batman #1 auctions for
$565,525

at Heritage
AUG 2013
Bob Kane pencils and Jerry Robinson Inks.
Heritage had this copy listed as rated 9.2 CGC, very rare condition for a 1940 comic book. For perspective: A good copy of Batman #2 (rated 8.5 by CGC) sold for $23,900.00 at the same auction.
---
Frazetta "Cornered" auctions at $286,800
AUG 2013
Frazetta original painting from Vampirella #5 auctioned for $286,800.00.
---
Detective Comics #29
Detective Comics #29, July 1939, Cover by Bob Kane
Heritage Auctions auctioned a copy of this issue in Feb 2017 for $20,315.00
---
Frazetta Cover sells for $380,000
JUNE 2010
Frazetta's cover for Weird Science-Fantasy #29 (1955) sells for $380,000 to Heritage Auctions Co-Founder Jim Halperin. With Frazetta's death, I guess his artwork will begin changing hands quickly, and the auction numbers will rise as the better (or famous) pieces will be in motion in collector circles.
More at Pocono Record
---
2014 - Action Comics #1 ebay auctions for $3.2 million
Near Pristine Action Comics #1 goes for $3.2 million
Your 10 cent investment in 1938 has just yielded an unprecedented profit.
---
2013 - Dark Knight Returns cover #2 art $478,000
---
2013 - Batman No 1 - Auctions for $565,525
Batman No 1 - Auctions for $565,525
Heritage Auction August 1, 2013
---
2013-Frazetta painting from Vampirella #5 goes for $286,800.00 at auction with Heritage, August 1, 2013. The female figure seems to be the same one from Frazetta's Queen Kong, 1976.
---
2012 - "Billy Wright" Detective Comics #27 sells for $523,000
1939 Detective Comics #27
Introduction of "Bat-Man" by "Rob't Kane"
Bob Kane was asked to come up with a character by fledgling DC Comics which had found itself with an unexpected hit on its hands with Action Comics #1. The management at DC was open to all ideas that might help them present new characters as the comic book superhero craze was catching on in 1939. Kane had been selling them filler stories of 1 and 2 page lengths and was anxious to come up with something that would earn him a better page rate.
Detective Comics #27 is now one of the most valuable comics on the collector's market: a recent copy sold for $523,000 from the "Billy Wright Collection." Other copies of Detective Comics #27 have sold for over $1 million USD (scroll down to 2010).
---
2011 - Dark Knight Returns #3 splash page sells for $448,125
---
2010 - Detective Comics #27 goes for $1,075,500 USD
The $1,075,500.00 USD copy of Detective Comics #27
Introduction of "Bat-Man" by "Rob't Kane"
Heritage Auctions is a gold mine for viewing rare-to-not-so-rare comic books. They auctioned this copy of Detective Comics in February 2010 and it brought in a considerable amount of money, a staggering figure well above the numbers that used to surprise (or shock) people back in the collecting days of the 1960s when anything over $100.00 seemed amazing.
---
Frazetta "The Destroyer" sells for $1.5 million USD
1971 painting originally used as cover for "Conan the Buccaneer"
July 23, 2010
---
2010 - Weird Science-Fantasy #29 cover art sells for $380,000 USD
Frank Frazetta: Buck Rogers cover from EC Comics Weird Science-Fantasy #29 sells for $380,000 USD.
Line artwork that appeared on EC Comics Weird Science Fantasy #29 in 1955
Originally drawn for a Buck Rogers themed cover to Famous Funnies (published by Eastern Color Printing/Famous Funnies Inc), it was rejected as too violent. Ended up as the cover to Weird Science-Fantary #29 for E C Comics in 1955 after Frazetta cut a special deal with Bill Gaines (for $30.00). In order to keep the original artwork (Gaines usually required complete ownership of the original art) Frazetta was paid half-price on the standard cover rate. Marie Severin did the original coloring job for the cover of #29.
Frazetta told Gary Groth, in the Comics Journal magazine 1994 interview with the artist, that Frazetta considered this piece of artwork his peak work in his pen technique.
The black and white art was eventually hand-colored by Frazetta as a print issued by Frazetta-impresario Russ Cochran in 1971. For an interesting story about that print and the signed-hand-colored run, see this story at Golden Age Comic Books.
The original artwork sold to Joseph Halperin for $380,000 in May 2010. Halperin is the co-founder of Heritage Auctions, which handles a great deal of original comic book and phantasy art, among other collectible items. The previous record for a single piece of American comic book art was a Wally Wood cover to EC's Weird Science #1.
---
2009 - Detective Comics number #1 auctions for $17,000 USD
Cover of Detective Comics #1 From 1937 March 1937, DC Comics
Cover artwork is representing a "Chin Lung" or possibly Sen Yoi from the story "The Claws of the Red Dragon." Vincent Sullivan artwork. This issue also included the introduction of Slam Bradley in the story "Streets of Chinatown." Credits for that tale are none other than "Jerome Siegel" and Joe Shuster - yes, that Jerry Siegel and Joe Shuster of you-know-what-Superman fame.
---
Marvel vs. DC Comics in sales
2019 article at Forbes on the fight for sales between the two big superhero comic book companies.
---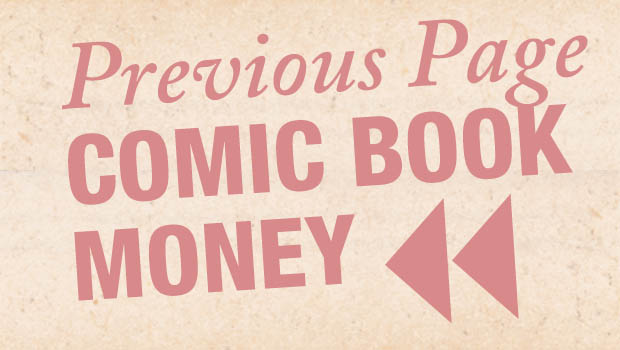 ---
Related:
Best Selling Comic Books of all time
---
For
NFT Comic art info
---
---
Last Update March 19, 2022