Archive Page 2079
April 20, 2021
---
Snyder originally wanted the title to be "Son of Sun and Knight of Night" or something "poetic" – Gamespot
More about the Snyder Cut of Justice League
---
New Superman title "Son of Kal-El" – UPI Press
---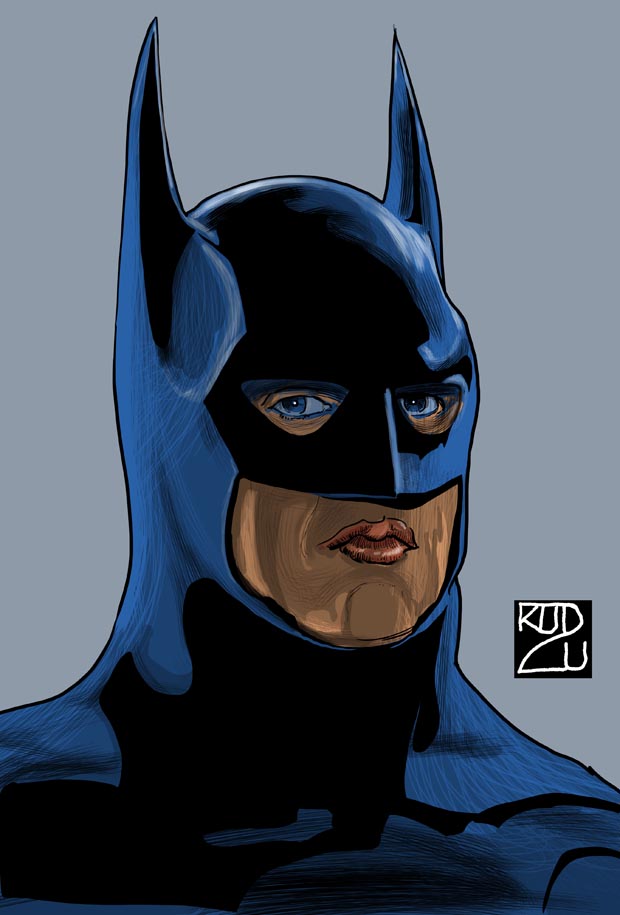 Keaton is Batman for the Flash film: official
He was going to be in it, he wasn't going to be in it... now he's in for sure. Story at MSN News
---
---
Copy of Batman #1 goes for #1.2 million
In 2006, this particular book was purchased by the current seller for $80,000 — and in 2019, a nearly-identical 8.0 sold for $498,000. Now, it's fetched $1,207,500 at auction, a record for an 8.0 and more than three times its Overstreet value ($398,000).
Story at Benzinga
---
"Meet Doc Savage, the most famous superhero you've never heard of" – Yahoo News [If you know who Ron Ely is, you're not asking this question.]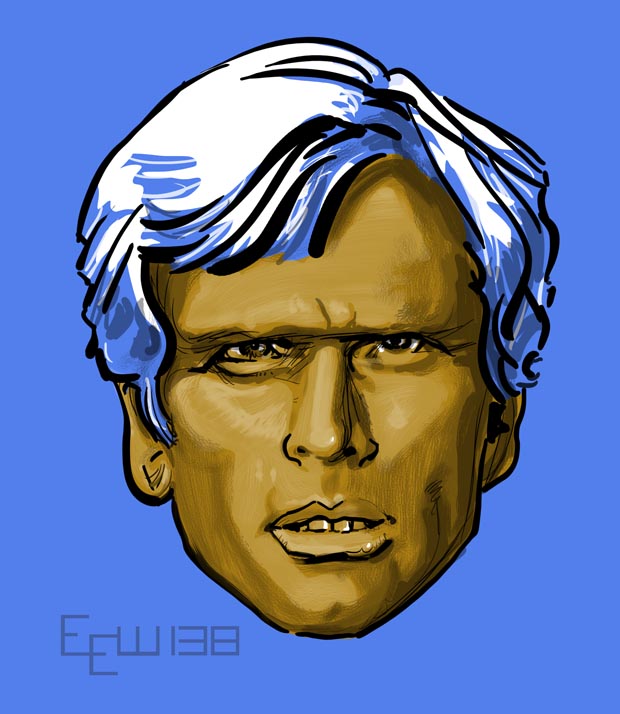 ---
Three directors working on Spider-Man: Into the Spider-Verse 2
Story at CBR
---
Falcon and Winter Soldier TV show boosts ebay sales on certain Marvel Comics titles
Story art Yahoo News
---
The Flash movie is actually filming now
Moving forward at Cinemablend
---
The Trench and New Gods shall not be made
Cancelled at Warner - story at Batman News
---
---
Comic Book Convention in Greenville
The SC Comicon that took place last weekend in Greenville, South Carolina was the first major in-person convention in the area since before the pandemic...
The show took a number of steps to adapt to the present-day need for physical spacing. Young rented 80,000 square feet more than he normally does for the con, and he sold fewer tickets. Masks were required to be worn inside the Greenville Convention Center, sanitizing stations were easy to find inside. He rented fewer booths to vendors and spaced out the tables in Artists Alley, and also canceled all panels and the annual costume contest, which he had admit was a tough call to make..."
Story at SYFY
---
July DC Comics offerings - Gamesradar
---
Call of Duty - 400 million sold – story at Comicbook
---
Emilia Clarke has her own comic book coming out
Story at Cinemablend
---
Limited NFT Collection for "Neon Future by Steve Aoki x Maciej Kuciara"
Story at AP News
---
Alex Ross getting into the NFT art scene
...Alex Ross, a longtime collaborator of Marvel and DC Comics, has announced plans to unveil his first painting series as a non-fungible token.
....Ross' series, backed by technology company Otoy, is titled "Shooting Up the Mainstream" and serves as a permanent digital archive of the artist's lifetime of work.
Story at Variety
More about NFT art
---
Manga sales top 600 billion yen in 2020 for first time on record – Asahi
---
Independent comic book businesses and Kickstarter creators are forging a new environment
Story at Business Insider
---
Amazon's Lord of the Rings remake costing $465 million in U.S. dollars
Story at Hollywood Reporter
---
Indy publishers "trying to be next Marvel"
Story at MSN News
---
Alfred Molina to be Doc Ock again for Spidey III
Story at Gamesradar
---
Incredible Hulk Lou Ferrigno in action in Florida
Story at WPTV
---
Stan Lee now on sodapop can
From Funko - story at Comic Book
---
Gotham Central not The Batman spinoff show
Story at Comic Book
---
Alex Ross interview
Ross' painted, highly-rendered illustration style doesn't look like anything else on comic shop shelves. It's not quite photorealistic, but it feels real. Before superhero movies began to dominate the box office, Ross' illustrations were the best way to see what DC and Marvel's heroes might look like in the real world. The appeal of Ross' work goes beyond that, though. Every one of the hundreds, if not thousands, of pieces he's done perfectly captures the essence of these iconic characters. There's a reason why Ross' designs have popped up in Wonder Woman 1984, the CW's big Crisis on Infinite Earths crossover, David Ayer's Suicide Squad..."
Story at Looper
---
A President Biden comic book coming
Story at MSN News
---
Batman Beyond: will it be Christian Bale or Michael Keaton?
They think it'll be Bale at Wegotthiscovered
---
Artisan edition of Romita Sr. Spider-Man
Story at Flickeringmyth
---
Science means you could own an Iron Man suit soon
You might need Tony Stark money - story atComicbook
---
The story of three cartoonists who escaped from the Nazis
Lily Renée, Bil Spira and Paul Peter Porges :
A groundbreaking female comic book artist, a MAD magazine star and a counterfeiter-turned-illustrator share the floor in an exhibit in New York City..."
Story at Smithsonian Magazine
---
The Rock says Black Adam movie production has begun - MSN News
---
Yard sale copy of Werewolf by Night comic appraised at 50K
From Pawn Stars TV show - story at Looper
---
Tom DeFalco, Ron Frenz and Sal Buscema teaming for AR enhanced NFT collectibles
story at Newswire
---
Fan pressure for Affleck Batman movie
...according to reports, the recent release of the much-awaited Snyder Cut of the Justice League, which featured Ben Affleck as Gotham's crime-fighting vigilante, has prompted fans to campaign for a standalone Batman movie starring Affleck, or 'Batfleck'.
"Fans Demand Standalone Batman Film Starring Ben Affleck" - story at MSN News
"After Zack Snyder's Justice League Success, Fans Are Really Pumped For More From Ben Affleck's Batman" – Cinemablend
---

---

---
---
Original page April 20, 2021