Archive Page 2078
April 12, 2021
---
Matt Kindt NFT comic strips
Story at Publishers Weekly
More about NFT art
---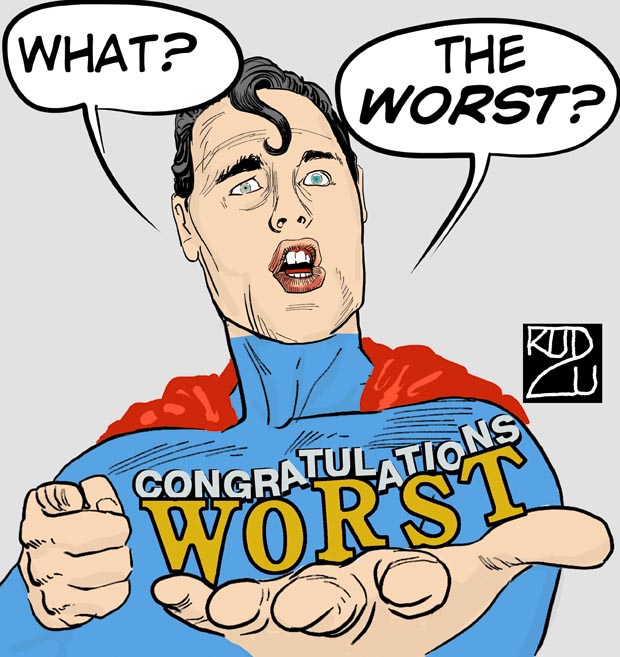 "New Study Names Superman As Worst Superhero Franchise Ever" - Wegotthiscovered
---
---
Joye Hummel Murchison Kelly
Kelly, who died Monday at age 97, left the comic-book business shortly after World War II, becoming a wife and mother and later a stockbroker.
"She was the 'secret' Wonder Woman writer in the 1940s. Here's how she finally got her due at 94" – story at Washington Post
---
"All of the upcoming comic conventions in 2021 and beyond" – Gamesradar
---
Looks like Warner is switching back to theatre-only releases in 2022
Things started to change with Godzilla vs Kong. The movie had "a larger viewing audience than any other film or show on HBO Max since launch," according to the company, and also grossed $32.2 million in its domestic opening weekend. That's an impressive number considering the pandemic means theaters are still operating at limited capacity. Currently, the movie has generated more than $250 million globally in just two weeks leading industry analysts to declare that theaters are back, baby.
Story at IGN
King Kong vs Godzilla is now set for March
---
Comic book artist Chris Yambar has died
Story at WFMJ
---
"Avengers Campus" due to open in June at Disneyland
Story at OC Register
---
Writer for Batman V Superman talks about the "darker version"
Story at Comicbook
"Batman V Superman Writer Says Warner Bros. Sabotaged The Movie" - Wegotthiscovered
---
"How To Build A Comic Book Universe Without Comic Books" – Forbes
---
Marvel plans three new X-Men books
Story at Gamesradar
---
Best selling comic in N. America? Dog-Man
Dav Pilkey's Dog Man: Mothering Heights has sold 236,000 copies in its first week of release according to a report from the NPD Group, making it the best-selling book in North America - comics or not. That's a repeat, as the previous volume, Dog Man: Grime and Punishment, was also the #1 book in North America when it was released in September 2020.

"
Story at MSN News
---
Christian Bale in talks for a Batman role return
According to Wegotthiscovered
---
Backorders on Manga titles may lead to "shortage"
Story at Comicbook
---
Joss Whedon to Gal Gadot during Justice League filming: "shut up and say the lines"
The Hollywood Reporter outlined more accusations against Whedon on Tuesday, April 6, alleging that the Firefly creator "threatened to harm Gadot's career and disparaged Wonder Woman director Patty Jenkins." ....Gadot, 35, reportedly "had multiple concerns" with Whedon's additions to the script. Per the outlet, the Israel native thought the portrayal of her character in Justice League was "more aggressive" than in 2017's Wonder Woman, making it difficult for "the character [to] flow from one movie to the next." Whedon allegedly told the Critics' Choice nominee to "shut up and say the lines," threatening to "make her look incredibly stupid in this movie."
Story at US Magazine
And more at NY Daily News
About the Snyder Cut of Justice League
---
Marvel to start up new Moon Knight series in July
Story at Comicbook
---
Pattinson and the pressure of being Batman
I've done so many movies where, you know, I play these sort of partially monstrous characters. And whenever I've been promoting them, you know, normally, no one cares what you say about it. And I've just noticed every single time I say one sentence about Batman, there's this massive - I'm offending swathes of Batman fans...

"
Story at Cinemablend
---
King Kong vs Godzilla boxoffice indicates slowly reawakening movie theater market
Whoever said moviegoing was bound to stay dead, or that streaming has won, needs to go back to business school.
Story at Deadline Hollywood
"Godzilla vs. Kong provides hope to cinema industry with post-COVID box office record ... a huge increase on Wonder Woman 1984, which held the previous post-coronavirus opening weekend record" – Sky News
---
Rare "ashcan Action Comics #1" sells for $204,000.
Heritage Auctions page here
More on this page Auction Comics
---
Batman Long Halloween preview
---
Controversy of Superman's black grandfather
Well, he almost had a black grandfather - story at Indiewire
---
And Tobey Maguire is again apparently in Spider-Man: No Way Home
Story at Screengeek
---
Everything is "omniverse" at DC Comics now
Story at Bleedingcool
---
New Black Widow preview
July 9, 2021 premiere date
---
The Flash movie "may reference the Adam West Batman"
Story at Wegotthiscovered
---
Animated Batman the Long Halloween part 2 is getting an R rating
Story at Wegotthiscovered
---
Copy of Action Comics #1 goes for $3.25million
"Man, a steal! Rare Superman comic sells for record" - Story at MSN News
"Rare 1938 Superman comic book sells for record $3.25M" - USA Today
---
2020 Was a Tough Year for Comics Shops
....We've seen a huge upswing in two specific areas: manga and back issues of periodical comics. Those are the two biggest moneymakers for us.
That sounds a lot like new issues of comics aren't drawing (or retaining) audience - story at Publishers Weekly
---
The Batman movie is set on "Earth-2"
This tells me that Warner is reserving "The Real Batman" for whatever they're cooking up next to replace the "Snyderverse" which they seem to detest.
Story about The Batman at Monsters and Critics
---
John Romita Jr working at Marvel
"...but there's a catch..."
Story at Games Radar
---
Tally of all the Spider-Man Far from Home sequel rumors
Story at Cinemablend
---
---
"NFTs give artists the chance to reverse their extinction" - Business Insider
...DC Comics has forbidden its freelance artists from selling NFTs featuring DC's intellectual property because the company itself is "exploring opportunities" to enter the NFT market, DC Comics' senior VP of legal affairs, Jay Kogan, wrote in a letter. The move comes after some artists started using NFTs to cash in on their depictions of iconic DC characters, including Wonder Woman artist José Delgo selling a Wonder Woman-themed NFT collection. This could be the latest skirmish over IP in a decades-long war within the comics industry about who owns the art: the publisher or the artist. If crypto art becomes something of permanence rather than fad, artists could see a rebirth."
More about NFT Art Sales and Comics
APRIL 6, 2021
---

---

---
---
Original page April, 2021