Action Comics Ashcan Number 1
Rare ashcan copy of Action Comics No. 1 from 1937 goes to auction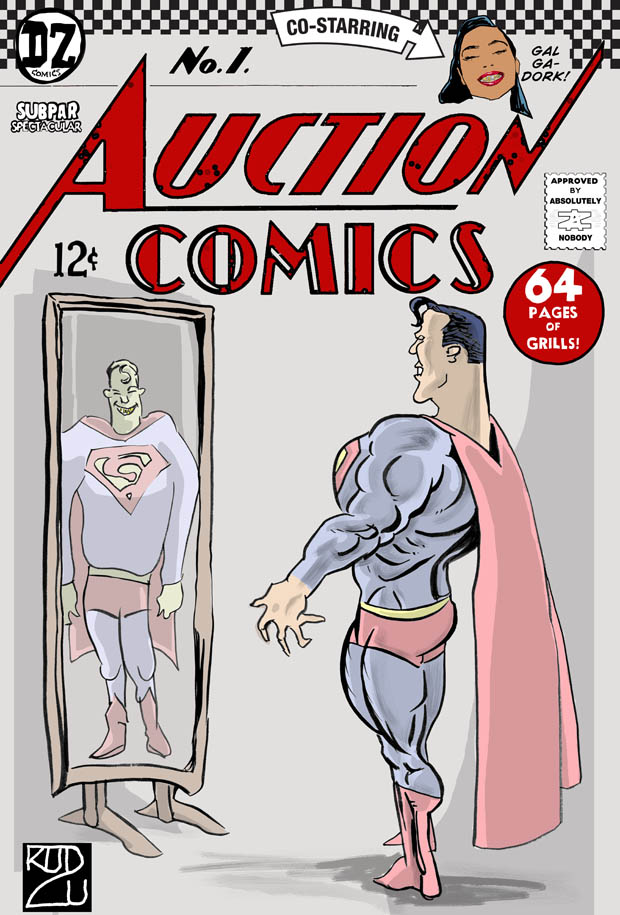 NO THE ABOVE IS NOT THE ACTUAL ART, NOT EVEN CLOSE
Update April 5, 2021: sells for $204,000.
Update March 26, 2021: Bids are now at $46,000 with 5 days left.
One of only three copies known to exist, the book comes from the collection of Gary Colabuono, a Chicago-based comic book historian and advisor, according to Heritage Auctions, which is offering the copy at its comics and comic art sale from April 1-4."
Story at Barrons
Auction page with image at Heritage Auctions
More about high-selling comics Comic Books the Money
---
---
---
---
Original Page April 2018 | Updated March 25, 2021