Archive Page 2077
March 22, 2021
---
"Muddled" stories and the plague of the 'alternative universe' fix-all
Over-engineering (among other things) crashed the Star Wars franchise, and has constantly plagued the Warner projects, and now instead of a MCU-like cohesion, Warner's has a system of spinning off anything that "doesn't fit" into its own separate universe ("alternative universe" has become an all encompassing fix-all instead of a simple bit of fun with a "what if?" story line).
The plague of the 'alternative universe' fix-all
...the fallout from Joss Whedon's theatrical dud saw the studio's subsequent movies put less and less emphasis on the connective tissue, and now the Snyder Cut of Justice League has muddled things even further. Fans accept the HBO Max exclusive as official canon, but Warner Bros. doesn't, while Joker and The Batman exist in separate realities of their own.
Story at Wegotthiscovered
---
---
Venom II gets moved to another release date
Story at Yahoo News
See the 2021 Superhero Movie Schedule (adjusted April 4, 2021]
---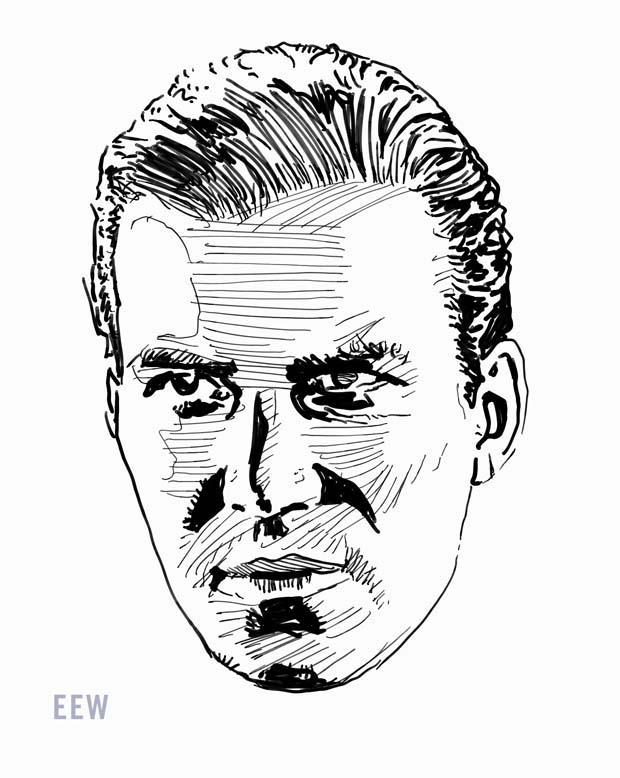 Marvel Comics and William Shatner
Tekworld: "William Shatner's 'Pulpy Mashup' of a Sci-Fi Novel Series Became a Marvel Comic Book Series"
Story at Cheatsheet
---
---
More "comic inspired" NFTs art pieces coming for auction
Jose Delbo recently collecting $1.85 million in Wonder Woman art sales has a made a very big impression in the art (and comics) world - more on Comics NFT sales
Story at Forbes
---
Want to get a job in comics? Huge demand for grading specialists
Story at Newsarama Games Radar
---
Prick up your ears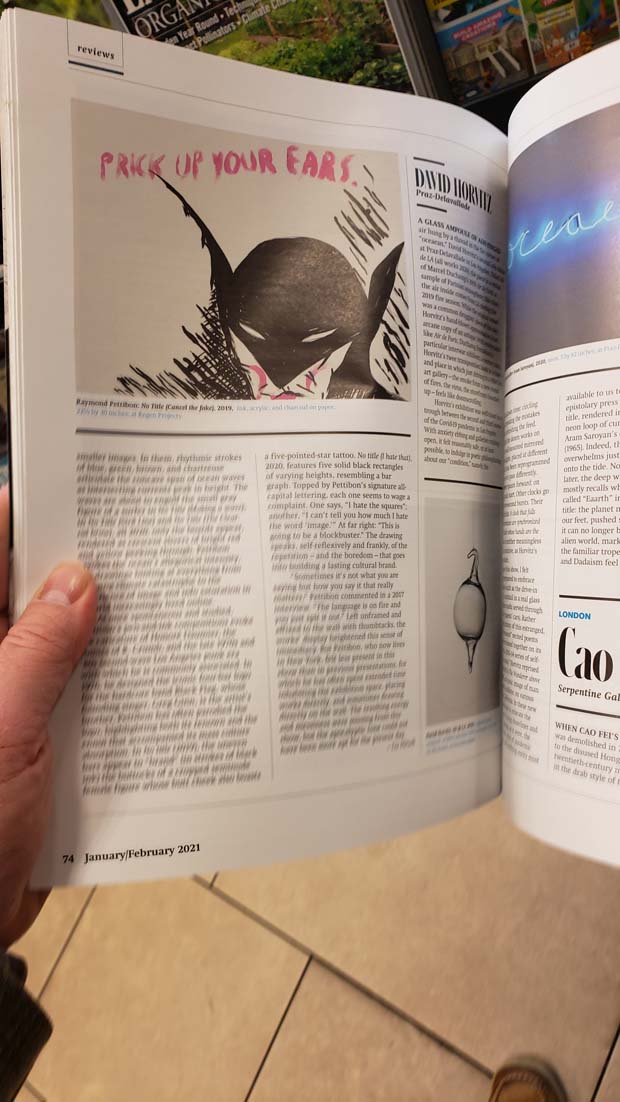 Art in America Magazine, Raymond Pettibon show review, Jan-Feb 2021 issue
---
The Batman in Liverpool, England
Story at Liverpool Echo
---
Naya Rivera as Catwoman for The Long Halloween
She died in July 2020, but had completed her voice work as Catwoman for the animated feature "Batman: The Long Halloween, Part One."
Story at Fox News
---
DC no-like Snyder-verse
...Wonder Woman 1984, Shazam! and Birds of Prey as the desired tone, but they're all technically part of the SnyderVerse already.
Story at wegotthiscovered
---
J. K. Simmons busy with DC and Marvel, and more
Story at Cinemablend
---
Chevy Chase as Batman? How about Steve Martin?
Stories behind Tim Burton's 1989 Batman at MSN News
---
Dark Horse Comics June 2021 releases
List at Bleeding Cool
---
Snyder Cut is credited with increases at HBOMAX
But no numbers to look at - story at Comicbookmovie
About the Snyder Cut of Justice League
---
Marvel MODOK coming, along with a lot more Marvel stuff
Story at Comicbook
---
Animal shelter Batman
Chris Van Dorn, 27, is the real-life Batman who has made it his life mission to rescue cats, dogs and other animals from being euthanized. 
Story at Yahoo News
---
AS DC Comics sheds workers, IDW has been hiring – IDW Publishing
---
Batman and Superman footwear? – Yahoo Finance
These shoes are the latest in a superhero line released by Biion Footwear. In December, Biion Footwear unveiled its Wonder Woman shoe to celebrate the release of Warner Bro.'s Wonder Woman 1984.
---
Who owns Captain America
A legal analysis:
In the MCU, Captain America disappeared at the end of World War II. We don't have much information regarding whether or how the government used the Captain America name after that disappearance. If the government continued to use the name (a near certainty), then ownership would remain with the government, and Falcon would have no legal basis to prevent the government from using the name in connection with the new Captain America.
Story at Escapist Magazine
---
Warners plan for same day releases of movies to theater and streaming looks to be limited and going to end
Story at TV REV.com
---
"HBO Max Reportedly Wants To Keep Ben Affleck's Batman And The SnyderVerse Intact" – We Got This Covered
"What To Keep From Zack Snyder's Justice League: A More Humble Batman" – Gamespot
---
Why Warners moves to get rid of the reawakened "Snyderverse" - You Tube Midnights Edge
Looking back at Snyder's DC tenure, it is clear mistakes were made, and not all of them were done by Snyder. Warner were the ones who wanted Superman reimagined as flying Batman in Man of Steel, and they approved of everything that Snyder wanted to do in the execution of the movie they wanted.
When it failed to bring in a billion, Warner were the ones that demanded Snyder scrap his plans for Man of Steel 2, in favor of bringing Batman into the fray in Batman V Superman.
Since Superman was already reimagined as flying Batman, Batman was reimagined as Punisher-Batman, and since Warner were in a rush to catch up with Marvel, they also demanded Snyder introduce Woman-Batman, Water-Batman, Speedy-Batman, and Robo-Batman, rushing to set up Justice League next.
Again, Warner approved of everything Snyder wanted to do, in his execution of the movie they wanted to the point of reportedly giving it a standing ovation at an internal screening for Warner executives.
Warner felt it was a tad long, though, so they cut it down in length, made it incomprehensible in the process.....
More on the Snyder Cut Justice League
---
Christian Bale or George Clooney back into the batsuit?
"If Michael Keaton is too busy."
Story at UK Express
---
The Tim Burton Batmobile is "terrifying to drive"
Story at Autoevolution
---
Scarlett Johansson originally thought The Avengers movie might be "A Disaster" – Comicbook
---
Random House and Marvel strike deal
Diamond Distributors used to have a strangehold on putting comic books into comic book shops around the country. In 2020, after Diamond "froze" its business for months during the pandemic, DC Comics announced they were waving goodbye to Diamond. Now Marvel appears to be doing the same thing (and they aren't the only ones, see Ahoy Comics leaving Diamond story at MSN News and moving to Simon and Schuster - Comics Beat).
From the press release at Marvel Comics announcing their exclusive distributorship deal:
Marvel and Penguin Random House Announce Exclusive Worldwide Multi-Year Agreement to Distribute Marvel Comics and Graphic Novels
Penguin Random House Publisher Services will begin Marvel's Direct Market distribution this October. New Marvel comics will continue to be available on Wednesdays at comic shops everywhere.
Steve Geppi, head of Diamond Distributors, responds:
"We value our almost 40-year relationship with Marvel and are pleased that we will continue selling Marvel products to the Direct Market and other channels," the statement reads. 

Story at Gamesradar
The changes aren't just from the big two comics publishers, but from across the board:
"Comic Publishers are flocking to Simon & Schuster for Distribution" – Story at Goodereader
More about Diamond Comics and its woes
---
"You Have To Be As Brave As Batman To Drive A Tim Burton-Era Batmobile" – Carscoops
---
Joe Manganiello talks up the Affleck Batman movie which would've featured Deathstroke
Story at Comicbook
---
The impact of "black nerds" on pop culture aka superheroes
Story at NY Times
---
Black Widow movie moves from May to July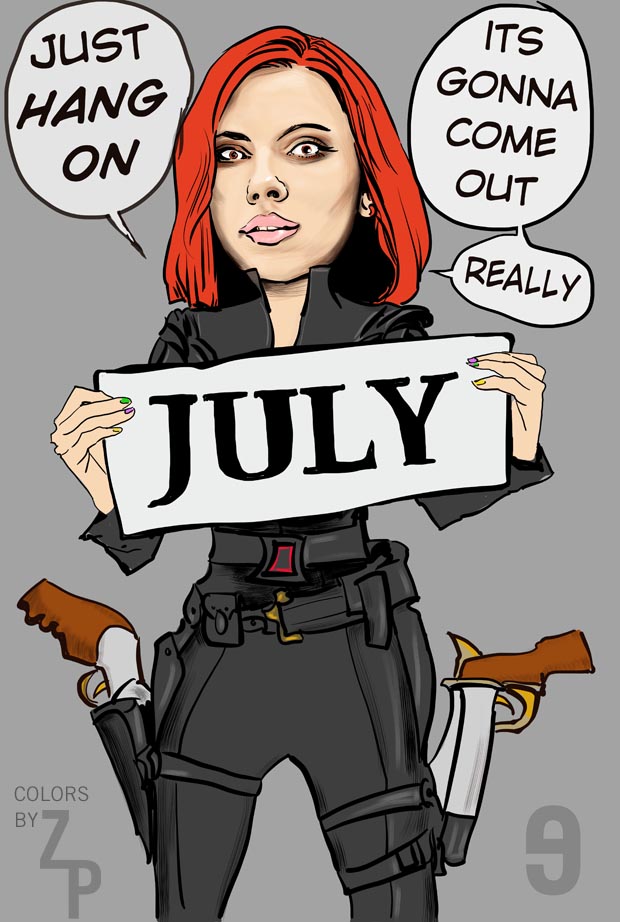 Story at comicbook
---
Michael Keaton not 100% sure he is doing Batman for The Flash movie
Story at Yahoo News
---
New promo from Legendary Comics for Kong vs Godzilla
Story and art at Dread Central
King Kong vs Godzilla is now set for March
---
The March 24 Marvel release list – Marvel.com
---
Gamestop CCO quits – Comicbook
---
Well, that was fast
BRZRKR Is Going to be a Netflix film – MSN News
---

---

---
---
Original page February 28, 2021