Archive Page 2056
---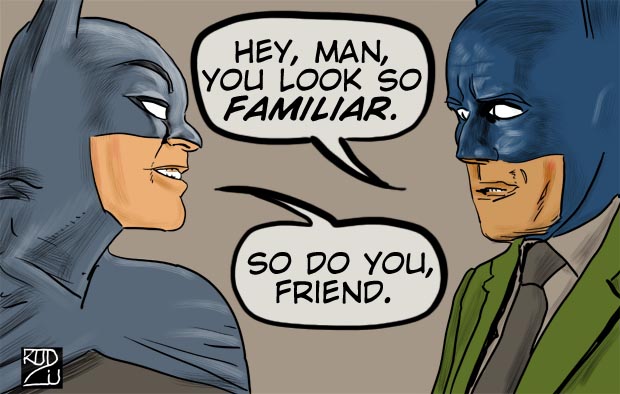 ---
The two Batmen of Titans TV Show
Explanation of why there are two Batmans in the show at Cheatsheet
November 26, 2020
---
---
Coming Black Friday Sales at Comic Book Stores
Story at Bleeding Cool
---
Live-action Spiderverse? Apparently "no"
Story at Cinemablend
---
Comic Book movies featured in Black Friday sales
At Comicbook
---
What was the timespan when Justice League and Avengers dominated sales at the same time?
Story at Nerdist
---
The Batman production has a Batcave set
Photos at Somag News
---
---
Will Smith in Superman Returns?
With so few new productions being made, speculating on phantasy projects fills the void at Screenrant.
---
Documentary on the 1970's Japanese Spider-Man
Story at Den of Geek
---
Ten failed Marvel Comics projects
A top ten list of failed Marvel Comics efforts, but it doesn't include Dazzler? or Pizzazz?- Story at CBR
---
Kirby Morrow who provided voices of Cyclops, Goku and Miroku along with many others dies at age 47 - UK Daily Mail
---
George Clooney's Batman = apologies
Praising article at Movieweb titled "Why George Clooney Is the First to Admit He Was Terrible in Batman & Robin. George Clooney explains why he has no problem admitting he was terrible in Batman And Robin"
A protest: George Clooney wasn't terrible as Batman, the movie Batman and Robin itself was terrible. The truth of the situation is that he wasn't given a shot at actually playing Batman, instead he was Bat-Dad, saddled up with family responsibilities and dialogue that was like the worst of the DC Comics series Batman Family. The film was jammed with other celebrity appearances and seemed to be deliberately modeled on emulating (or updating?) the Adam West Batman show but without the charm. Clooney has always been willing to take the blame for this movie, which is a kindness, but his role in the disaster seems minor compared to all the other decisions (direction, story, art direction, etc) that created the mess.
---
Jayme Lawson talks about her role in The Batman movie production
She's "running a grass roots mayoral campaign" in the movie story. Story at Comicbook
---
The current rising values in comic book collecting
...Milestone Comics are suddenly all the rage again.
Overview at MSN News/Gamesradar
---
DC Comics previews
Info at coming DC Comics at CBR
---
Chris Nolan on modern comic book movies
The Dark Knight director Christopher Nolan has said that modern comic book movies are an 'engine of commerce' for the studio. He also expressed relief that he was able to make his Batman movies 'at the right time'.
Story at Hindustan Times
---
Alan Dean Foster in fight with Disney to get them to pay royalties owed, and the general collapsing of the Mouse House's reputation
It is probably hard for any adult under the age of say, fifty, who has kept tabs on the activities of the Disney Company, to not be aware of the incredible slide of the company in reputation. At one time Disney stood out as an entertainment entity with a very shiny reputation and considered by most of us who paid attention to such things as in a special category all its own.
More about Alan Dean Foster vs. The Disney Mouse
---
Comics books and Graphic Novels
"Five of the main comics trends that helped define 2020"
Story at Washington Post
---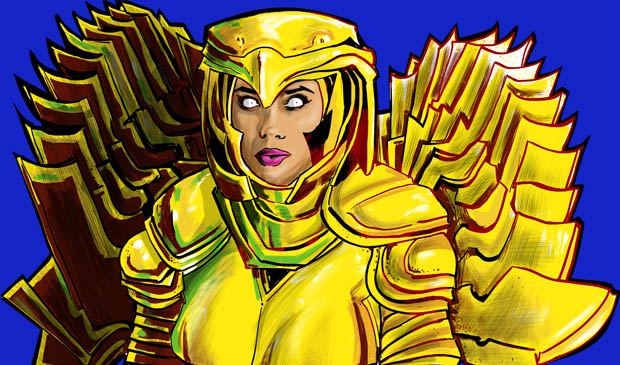 THE ARMORED CHICKEN SUIT NOT IN ACTUAL MOVIE
Looks official - WW84 going into twin-release with some theaters showing it at Christmas and then it will appear on HBO Max streaming - Hollywood
"A grand experiment" - International Business
---
Auction over: Detective Comics #27 copy goes for $1.5 million, beating previous record
Story at Hollywood Reporter
---
Looking like Wonder Woman 84 will be released to HBO Max and into some theaters, all at the same time
The DC tentpole will now hit HBO Max on Dec. 25 and be available to U.S. subscribers for one month at no additional cost, as well as hitting any theaters that are still open, the studio announced Wednesday. International theaters will be getting it one week earlier starting on Dec. 16.

"
Big screen / little screen story at MSN News
---
Marvel Comics' Black Cat may get Amber Heard as Felicia Hardy
Story at Wegotthiscovered
---
Keep hearing the same thing about DC Comics on the internet: they will get shut down in 2021
---
Comic book projects raise over $22 Million on Kickstarter
The year 2020 has been a difficult one for the comics industry, just like many others. There have been multiple series cancellations, as fans have not been able to visit their favorite stores, while conventions were forced to go online. In response, fans have come together to raise more than $22 million on Kickstarter. According to the crowdfunding site, this year's pledges are 30 percent more than they were in 2019, when the comics category raised $16.9 million.
Story at CBR
---
HBO Max prequel show for The Batman has big change
Story at Uproxx
---
Detective Comics #27 now at $1,005,000
You've got one day left to bid at Heritage Auctions.
More about Detective Comics #27.
---
Are graphic novels sales going up despite the pandemic, or is the pandemic making it happen?
Question at Comic Years
---
Ta-Nehisi Coates and Daniel Acuna announced to return with Black Panther #23 in 2021
Story at Comic Book
---
Filmmaker David Fincher attacks Joker and Orson Welles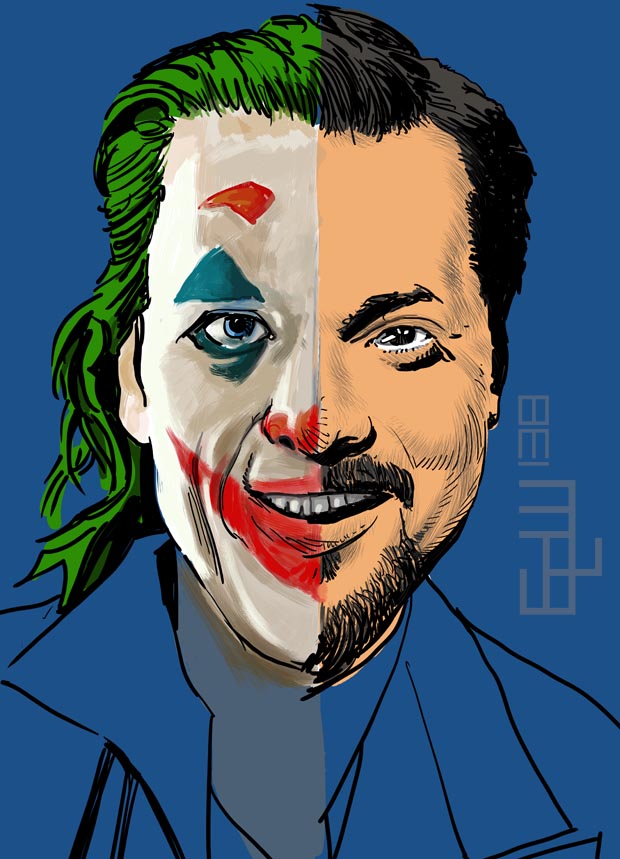 Taking shots at dead Hollywood stars is something that happens frequently, dead people being easy targets since they can't exactly answer back.
More about David Fincher vs Joker and Orson Welles
November 16, 2020
---

---

---
---
Original page November 27, 2020