Archive Page 2055
---
List of the DC Comics Year One story lines
Story at CBR
---
It's too late to do anything about it now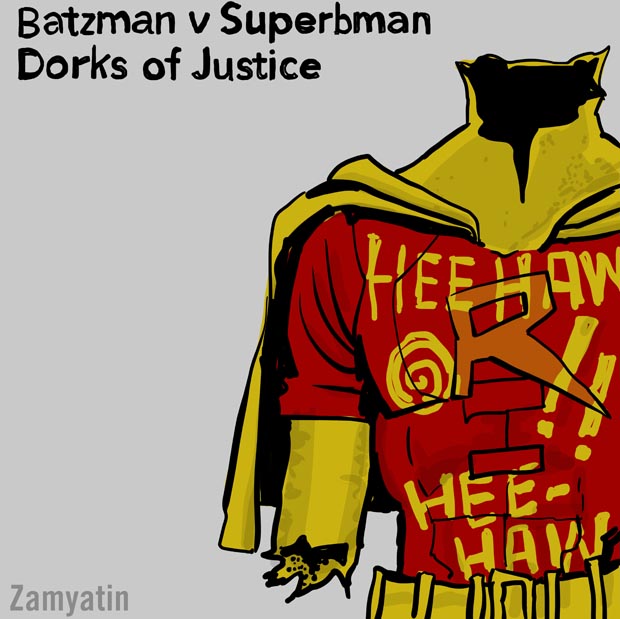 Vandalized Robin the Boy Wonder suit in Batman V Superman was actually a Batman suit "re-purposed"
Story at comicbook
---
---
Sylvester Stallone is going to be in the New Suicide Squad movie
Story at Variety
---
How many Batmen have appeared in Marvel movies?
Well, probably not Lewis G. Wilson or Robert Lowery. This intriguing question answered at Cheatsheet
---
Ben Affleck shooting new scenes for Cut Justice League
Story at Comicbook
More about Snyder Cut Justice League
---
There's only 4 minutes of new footage shot for Snyder's Justice League recut?
That doesn't make a lot of sense, considering the budget for the "recut" is sometimes reported as being $75 million dollars (though it started off being said there was only $25 million to do the recut).
Story at Dark Horizons
---
The 2015 Fantastic Four reboot is still getting slammed
More slamming by Kate Mara (who played Sue Storm) at Yahoo News
---
Marvel says "no digital double" for Boseman in Black Panther 2 plans
Story at Movieweb
---
---
DC Comics rumors: more firings
Not mentioned in this article, and there's a lot of different things said in the article, such as DC quitting conventions and heading toward all digital, leaving comic book stores behind. But not mentioned are some people saying (elsewhere on the internet) that Jim Lee may be departing DC.
Story at Bleedingcool
---
Is Wonder Woman sequel headed for HBO Max?
Theories at Deadline Hollywood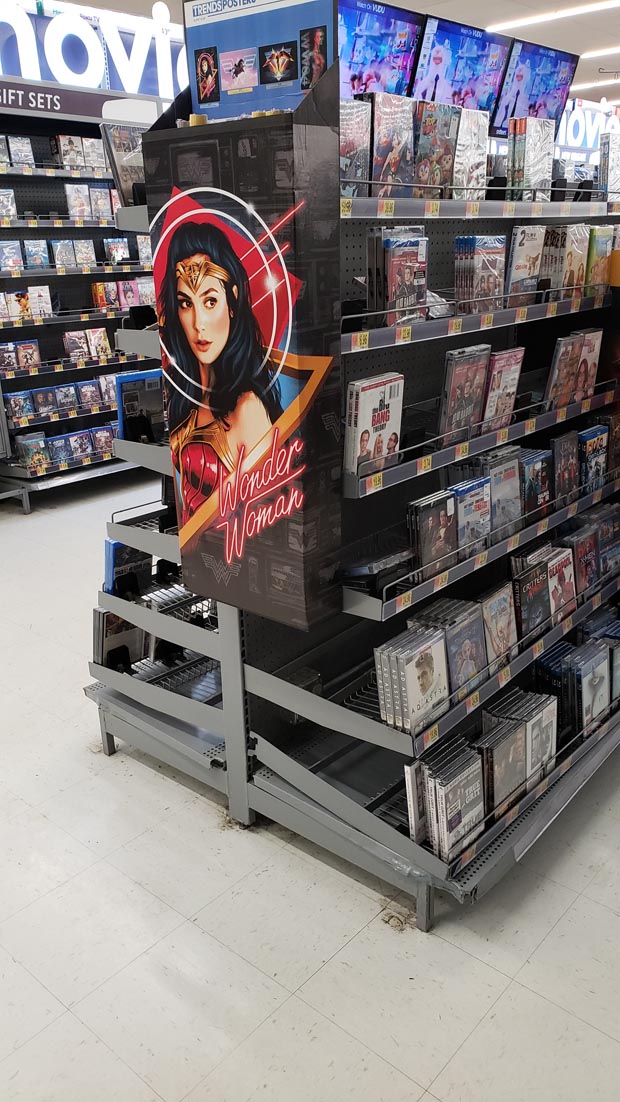 Promotional Wonder Woman in the stores still waiting for the WW1984 movie to come out.
---
Ten Marvel comic series that were cancelled before their end stories published
Story at CBR
November 12, 2020
---
Collectable comic book items intended for retail outlets only on Local Comic Shop Day 2020
Bleeding Cool is not impressed with DC Comics effort:
Some publishers offer exclusive books, others exclusive covers, they are ofter limited, with special surprise items. But DC Comics? They are doing a foil version of the Other History Of The DC Universe #1 but aside from that aren't even trying. Because for Local Comic Shop Day, on the 25th of November DC Comics is offer one copy of a recoloured cover version of their DC Nation Presents: DC Future State preview comic book. That's it. A recoloured cover. Of a preview catalogue. Oh, and it will have the LCSD logo on the cover.
---

---

---
---
Original page November 27, 2020