Archive Page 2057
December 3, 2020
---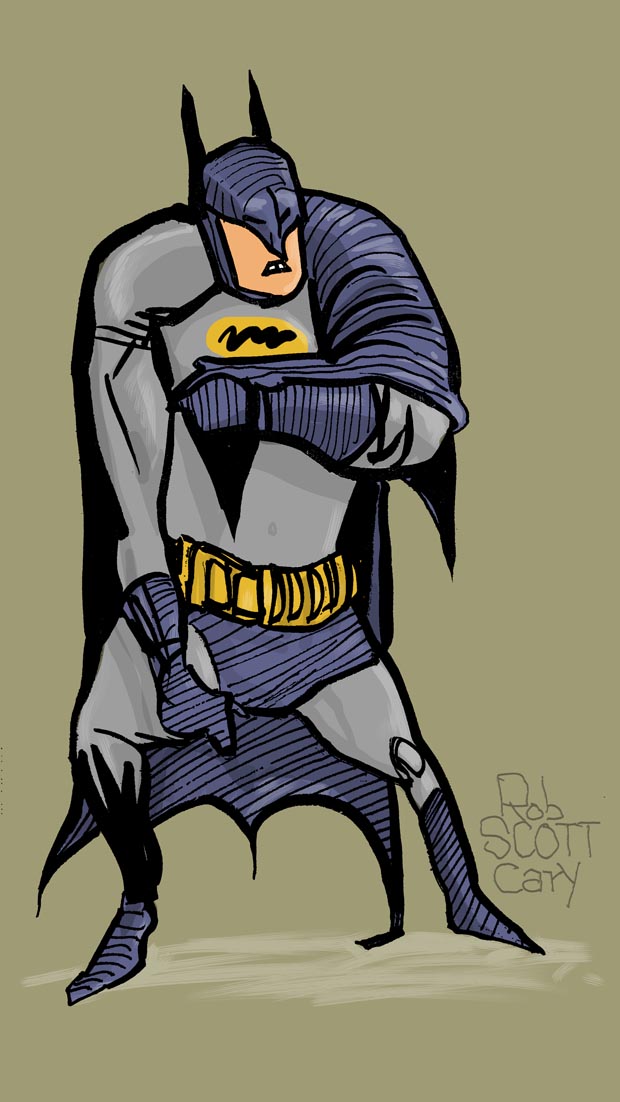 ---
There's an almost $30,000 Bat-Clock that you can buy
For the Batfan who has to obsessively collect everything, this might (or might not be) a challenge.
Yes, this scale replica of the Batmobile used in the 1989 big-screen adaptation of Batman is really a desk clock
Story at MSN News
---
---
Joker fedora hat from Batman 1989 sells for $50K
Joker's noggin-cover story at Wegotthiscovered
---
---
Aaron Eckhart looks back at The Dark Knight
Eckhart explained that the script for the film was more like reading literature rather than a script, and the film has evolved into a "reflection of our times."
Story at Flickering Myth
---
Batman Arkham Knights gives 2 Ho-Ho Season gifts
Free skins - story at Dual Shockers
---
Marvel issues Nursing comic book The Vitals
Story at MSN News
---
HBO and Movie Theaters go into a Death-Match!
HBO to co-release Warner's entire 2021 movie list
Titles will also simultaneously go into theaters.
Story at The Mary Sue
---
Three Jokers variant spotlights concept of supply-and-demand
Story about $300 eBay sales on Three Jokers variant at MSN News
---
Paul Dano Riddler movie?
Story at IMDB
---
Jamie Foxx reveals that if he is in Spider-Man 3 he'd be so happy
Story at Cinemablend
---
Universal wants to make a new Van Helsing movie
Why can't Universal make a Creature from the Black Lagoon remake? They already have another Dracula remake annouced months ago.
Story about the Van Helsing plans at Deadline Hollywood
---
Wonder Woman 84 is longer than Batman V Superman?
And that's not a good sign, though the article claims it is. Story at IMDB
---
2021 Comic Book Conventions
Assuming that they happen, MSN News has some dates.
---
Highest selling comic of 2020 is manga title Demon Slayer
Sales of 82,345,447
Story at Comicbook
Other big sellers are:
Kingdom 8,251,058
One Piece 7,709,667
Haikyuu 7,212,099
Jujutsu Kaisen 6,702,736
For a comparison, see this list of the best selling comic books of the 21st century here at Comichron - number one is Star Wars #1 from 2010, the reboot of the series by Marvel. It has sales of 1.073 million.
---
Claim that "Thor Love & Thunduh" will be like "Avengers 5"
Story at Digital Spy
---
Remake coming of Toxic Avenger
It will star Peter Dinklage - story at Deadline Hollywood
---
The Batman has finished filming
While The Batman is preparing to wrap production, it's still going to be a while before DC fans get to the see the movie. Originally scheduled to open in October 2021, the long-awaited movie will now premiere in March 2022. This should give Matt Reeves plenty of time to get the movie dialed in while also preparing for the HBO Max prequel series
Story at Movie Web
---
Effort to bring Daredevil TV show back onto the air has begun
Because now Disney controls the copyright for TV for using the Daredevil character - story at SYFY
---
Hollywood is finished! Over! Doomed!
...the moment of crisis in which Hollywood now finds itself is different. In the 110-year history of the American film industry, never has so much upheaval arrived so fast and on so many fronts, leaving many writers, directors, studio executives, agents and other movie workers disoriented and demoralized — wandering in "complete darkness," as one longtime female producer told me. These are melodramatic people by nature, but talk to enough of them and you will get the strong sense that their fear is real this time."
Story at NY Times
---
Too many titles
the biggest problem with the Big Two right now—there are far too many ongoing series. Naturally, readers want more options and variety, but the market is totally oversaturated."
Editorial at Fortress of Solitude co za
---
Flashpoint Movie news: George Clooney unlikely to be asked to appear as Batman
This is a name that doesn't pop up on anyone's list for a slot in the multi-Batman story of Flashpoint Paradox, though it sure would be an interesting twist.
"Batman and Robin star George Clooney isn't expecting to get the call to join Michael Keaton and Ben Affleck in The Flash."
Story at Movie Web
More Michael Keaton
---
Here comes DC Comics' Future State biweekly books
Description of whats happening in January and February at Bleeding Cool
---
Marvel's Avengers game losing players
What went wrong at Comic Book
---
Chris Claremont AMA (Ask Me Anything) interview at Reddit
Interesting discussion at Reddit with Claremont's answers to questions. Claremont's impact on Superhero writing is huge, and aside from Frank Miller and Alan Moore in the 1980s, I can't think of anyone who has cast a bigger shadow over comic book writing in the last four decades.
There's an argument to be made that Claremont's effect is bigger than Miller and Moore, since Claremont's forté was updating team superhero books, something that had been stagnant since the 1960's innovations. The bedrock of superhero-team movie writing (i.e., The Avengers) is based on the developments Claremont made with his X-Men run).
Question: If you could rewrite one X-Men character or story line, who/what it would be?
Answer: Hm… Considering my vision of the X-Men was that it's all one storyline from 94-279 page 11, I'd rather just rewrite the whole thing. If I could, I would revisit the Rachel arc I was starting at issue 209, so I could finish it as a miniseries or a maxiseries that starts off Excalibur. I'd like to revisit the story of Rachel, so I could get it better with her and the Phoenix. My B wish? I would rather have found a way to talk Jim Shooter into agreeing to my proposition when I heard about X-Factor, which was to leave Jean dead and hold onto the existing continuity. Bring Scott back with Madelyne and the baby for him to become the Professor X of X-Factor, and bring in Jean's sister as the unattached member of the team, and thereby give Hank and Bobby and Warren something to do rather than rendering them functionally irrelevant.
Interview at Reddit
Promo about this at Marvel Comics
---
Penguin Random House (already America's biggest publisher) is going to buy Simon & Schuster (America's third largest publisher) and the two shall become MegaPublisher
"The number of large mainstream publishing houses will go from five to just four, further reducing competition in an already sparse competitive environment," it said. "For authors, it means there will be fewer competing bidders for their manuscripts, which will inevitably drive down advances offered."
Story at NY Times via Fark
A lot of people are reacting to this news with dread. The fear of an enormous super-publisher squashing competition and thinning out the already thinning ranks of writers/artists who make a living from getting published is a driving concern. On the other hand, the architects on the Random/Simon and Schuster deal insist that the "creative departments" are divided from the business side.
A succinct critique of the whole thing at NY Post
Robert Thomson, CEO of News Corp. — whose HarperCollins is the No. 2 book publisher in the US — blasted the deal in a Wednesday statement. "There is clearly no market logic to a bid of that size — only anti-market logic," Thomson said. "Bertelsmann is not just buying a book publisher, but buying market dominance as a book behemoth. Distributors, retailers, authors and readers would be paying for this proposed deal for a very long time to come." Calling the proposed combo a "literary leviathan," Thomson added that it would control 70 percent of the literary and general fiction market. In particular, the deal would throw bestselling authors including John Irving, John Grisham, Stephen King and Bob Woodward under the same roof.
---

---

---
---
Original page November 27, 2020