Archive Page 2107
October 13, 2021
---
Baltimore Comiccon this weekend , Oct 22-24
Joe Quesada, Brian K Vaughan, Chris Bachalo, Frank Cho, Michael Golden, Brian Stelfreeze Paul D. Storrie and many, many more.
---
Coming Batman/Catwoman Special a tribute to the late John Paul Leon – Games Radar
---
The Batwoman TV Show controversy
---
The controversial horror comics of the fifties
Comics expert Adrian Wymann cites the 1943 publication of Robert Louis Stevenson's "Dr. Jekyll and Mr. Hyde" in 1943 by the Gilberton Company in its "Classic Comics" series as the first comic wholly dedicated to the horror genre.
The publication of "Eerie #1″ by Avon Comics (a division of Avon Books) in 1947 marks the first comic composed fully of original horror stories. But it was the arrival of EC Comics that really kick-started the horror comics trend.
Max Gaines had started Educational Comics as a traditional comics outfit, but his son William changed the company's direction after the elder Gaines died in 1947. The younger Gaines began publishing crime, horror, science fiction and, later, satirical comic books, starting MAD magazine in 1952.
Story at Daily Breeze
---
Superman colourist Gabe Eltaeb quits DC Comics over Superman motto change – Yahoo News
---
---
Ghost Rider "celebration" – Comicbook
---
Tom Hardy is talking about a Venom vs Spider-Man movie – Comicbook
---
Here comes the parade of praise for The Eternals
Most ambitious Marvel movie ever made – Yahoo News
A shocking Masterpiece – People Magazine
A epic, emotional story – The Wrap
Eternals an epic love story – USA Today
Critics blown away by Eternals epic scope – Uproxx
Epic and beautiful – Digital Spy
Spectacularly weird and epic – Digital Fix
---
Kevin Feige says the Eternals movie is a "love letter to Jack Kirby" – Uproxx
---
Stan Lee signed portraits – lelezard
The Legacy Collection: Portraits of Stan Lee by Rob Prior offers an intimate look at the life and work of the late, great Marvel mastermind. ...The Legacy Collection: Portraits of Stan Lee is coming to the Ethereum blockchain this month. It features adaptations of iconic Marvel covers by celebrated comic book artist Rob Prior, each signed by comic book legend Stan Lee.
---
Why make a Batman movie?
What could be the reason?
From "Why Warner Bros. & DC Keep Making More Batman Movies":
Even the supposed worst and lowest-performing film in the franchise, Batman & Robin, was still the 13th highest-grossing movie of 1997. The numbers don't lie. You put the Bat on a movie poster and the audience will flock to it. For a studio like Warner Bros., it isn't about to turn down easy money because it's "tired" of making Batman movies. Also, let's look at the comics side of the business. A Batman-related title appeared five times in the top 20 bestselling comics of September 2021. In fact, it often takes a major event book or brand-new #1 issue to take the top place ahead of the Dark Knight. So, it isn't surprising that DC pushes out more Batman books every week, since they're guaranteed hits and the readers buy them.
Story at Fortress of Solitude
---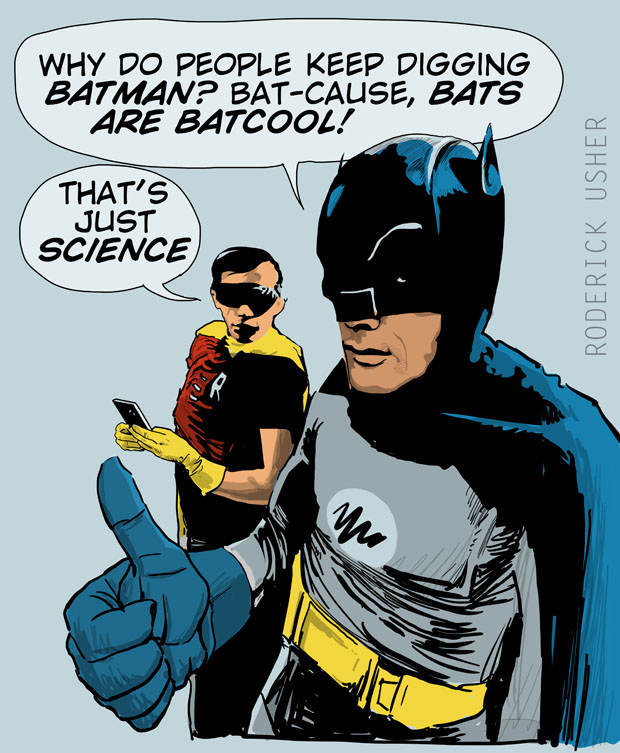 "For some reason, Batman has always stood out as one of the major characters of the 20th century" Pattinson said during The Batman's special featurette at FanDome – Comicbook
---
"Booming Collectibles" – Science items, phantasy art, comic book art – New Atlas
Article covers auctions results for such items as:
"The Chessmen of Mars" dust jacket illustration (1922) by James Allen St. John – $150,000
"Star Wars: Heir to the Empire" cover art by Mathieu Lauffray (Dark Horse Comics, 1995) $143,750
Mary Shelley's "Frankenstein" (1818) First Edition - $1,170,000
Although it is generally regarded to be the first novel of the science fiction genre, when Christie's sold this First Edition Frankenstein last month, it shattered expectations ($200,000 to $300,000) and smashed records.
---
"10 Things Only Comic Book Fans Know About Superman & Batman's Friendly Rivalry" – Screenrant
Not on the list: the underlying hostility between caves and palaces carved from ice, and the men who live in them.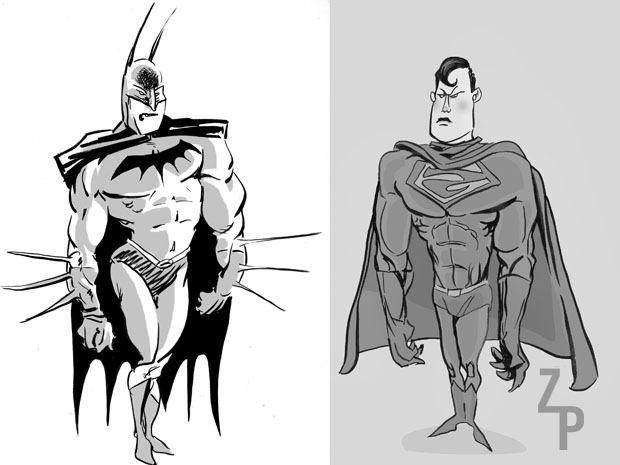 ---
"Comic Books Still Rule" at Wizard comicon – Daily Herald
---
The New Batman Trailer
"Filmmaker Matt Reeves has crafted a character who looks like something from a horror movie, as if Batman is the latest incarnation of Jason Voorhees or Freddie Krueger" – Hollywood Reporter
---
Comic Book Movie Money Oct 18, 2021 numbers
Venom Let Them Eat Cabbage at $283,677,670 worldwide earnings [Production budget of $110 million].
Shang-Chi and the Onion Rings of Power at $414,270,859 worldwide [Production budget reported at either $150 million or up to $200 million.]
For comparison, James Bomb I Feel Like Dyin' is at $447,809,477 worldwide [Production budget estimated at $200 million].
Data from BoxOfficeMojo
---
Fourth season for Doom Patrol series – c21media
---
Superman junks "Truth, Justice and the American Way" for "Tomorrow I'll be a better comic book" – Yahoo News
Not really, it's a different new slogan altogether:
"Truth, Justice and a Better Tomorrow." Jim Lee, chief creative officer and publisher of DC, said in a press statement that the decision is meant "to better reflect the storylines that we are telling across DC and to honor Superman's incredible legacy of over 80 years of building a better world." "Superman has long been a symbol of hope who inspires people...
Lots of news items about this on internet, but I'm pretty sure DC Comics dropped "Truth, Justice and the American Way" quite awhile ago (though it was pointed out writer Tom King had used it within recent memory.)
Nobody tell the people freaking out over this that Superman's motto in the OG 1940s serial drama was "Truth, justice and tolerance." https://t.co/EiFKgVJOCD

— G. Willow Wilson (@GWillowWilson) October 16, 2021
---
---
Profile of the late Comic Book Collector William "Bill" Lewis Haberlein Jr. – Herald Mail Media
October 17, 2021
---
NFT coder age 12, makes $500K Selling "Weird Whales" – MSN News
More NFT sales stuff
---
Profile of San Francisco "Comic Book Champion" Leef Smith, – Mission Gate
---
Fandome
Harley Quinn Season 3 – Variety
Dwayne Johnson and Black Adam – Hollywood Reporter
Aquaman and the Lost Kingdom – Variety
---
A bunch of DC Fandome related sales and free stuff – list at Shack News
---
"Geek Culture" is multiplying in .... Luxembourg – delano
---
A November San Diego Comicon "Special Edition" – guests and other info – Comics Beat
Hey! Listed as a guest: "Alex Niño, Veteran Filipino Artist, DC, Heavy Metal, Warren"
---
Marvel puts out a new The Eternals scene – CBR
---
The Batman movie "hype-train" – Uproxx
As The Batman gets ready to have a sizable presence at Saturday's DC FanDome event, the film's official Twitter account and director Matt Reeves have been dropping tiny nuggets of Bat-gold to build up hype for what is almost certainly going to be a new trailer release.
---
Bill Watterson article at Getpocket
For years I got nothing but rejection letters, and I was forced to accept a real job. A REAL job is a job you hate. I designed car ads and grocery ads in the windowless basement of a convenience store, and I hated every single minute of the 4-1/2 million minutes I worked there. My fellow prisoners at work were basically concerned about how to punch the time clock at the perfect second where they would earn another 20 cents without doing any work for it. … It was a rude shock to see just how empty and robotic life can be when you don't care about what you're doing, and the only reason you're there is to pay the bills.
---
Death of comic artist Takao Saito – NY Times
Over a half-century and in more than 200 collected volumes, his manga tales of Golgo 13, a globe-trotting assassin, steered Japanese comics toward adults.
---
Pretending to be an Asian writer to advance Marvel writing career – Yahoo News
Former "Daredevil" executive producer and Marvel Comics writer Steven S. DeKnight has announced that he will no longer write for Marvel until C.B. Cebulski, the publication's editor-in-chief, steps down from his position.
October 11, 2021
---

---

---
---
Original page October 10, 2021