Archive Page 2106
October 13, 2021
---
Tomb Raider sequel? – Comicbook
---
New creative crew on Catwoman – CBR
---
Shatner appearing at Indianapolis comicon – Indy Star
Days after blasting off into space for real, "Star Trek's" original Captain James T. Kirk will come back to earth to once again "boldly go where no man has gone before." The Indiana Comic Convention.
Cap'n Kirk appears Friday and Saturday
Website for the Indiana Comic Convention
---
How to watch DC Fandome live – DC Comics
---
"Leaked" photo from The Batman shows that Gotham looks like..... sort've like New York City, but they say it's London – MSN News
---
The "hidden cabin" where Charles Shultz drew the Peanuts comic strip – SF Gate
---
---
"Why comics from Marvel and DC suck"
"Once upon a time, they created a comic book character and then they wrote really cool stories for them to be in. Now, they make all the stories about the character. So they have to plunge deeper and deeper into what makes the character tick or their psyche," he begins.
... "And of course the irresistible urge, to pull like gravity, is to tear the character down, to deconstruct them. That stuff gets tired after a while. And when you are all down deconstructing there is nothing left. So then you have to make unwarranted changes to characters that nobody asked for because you don't have any more ideas for any more character development."
Story with Chuck Dixon at Bounding into Comics
---
Dean Cain on DC Comics deconstructions of characters: 'they're jumping on the bandwagon' – People Magazine
---
2000 AD Thought Bubble Talent Contest – Thought Bubble Festival
The 2000 AD Art Challenge brings you the ultimate prize - the winner will get the chance to illustrate a Future Shock in 2000 AD! Join the ranks of the biggest names in British comic books by getting a paid work from Tharg the Mighty!
---
150K people at NYC Comicon – Publishers Weekly
---
Last week's top selling titles, sans DC titles - comicbook
They sez Gamora #1 is the biggest seller.
---
Reading all 27K Marvel Comics – NY Times
Wolk, a lifelong comic fan who won an Eisner Award for his excellent "Reading Comics," wondered (as only a true comic fan could) what those 27,000 comics — the original source for all the movies, TV shows, action figures, cartoons, video games, T-shirts, cosplayers — might say to us as a single body of work.
---
New The Batman toys show off more of the Pattinson costume – Cinemablend
---
Gina Carano making Terror On The Prairie Western – Deadline Hollywood
---
"The Batman" tie-in stuff starting to come out – MSN News
---
Why late books? Paper shortage! – Bounding into Comics
"DC faces an unprecedented strain on the global supply chain, affecting all of us in the comics industry and beyond," DC reps said in a statement on the matter provided to Bleeding Cool. "Up to this point, we've been able to keep delays and shortages to a minimum, but with recent notifications about covid-related port closures, international and domestic freight delays, workforce shortages, and a severely allocated paper supply, we are unable to continue to manage this situation without disruption…"
Article on this at Bleeding Cool
I was talking to a comic book store owner, and here's our conversation: Amazon bought up all the metal they could find which is adding to shortages, possibly affecting something as simple as staples (which holds the pamphlet comics together). Paper is in short supply, even though a lot of the supply comes out of the USA and from Canada, but also out of China, especially problematic is the printing that goes on in China.... the stuff can't get to the USA as there's already a shipping shortage, and freighters are piled up off the West Coast waiting to be unloaded, meaning stuff ready to ship out of China can't get a boat because so many are still waiting off the American coast. On top of all the shortages are the speculators slipping in on release dates and buying stuff up so they can put it on eBay, this is adding more pressure to the scarcity issues.
What's it mean? It means short term that this Holiday Season will have shortages. Retail outfits have already been warned that if they don't already have an order in and shipment "on the way" they probably won't get it for the Christmas gift buying season. A lot of stuff is getting rescheduled off to March of 2022 to give distributors and production facilities some breathing room.
Shortages on the "big ticket" items in the big stores like Target, Wal-Mart and so on means people will be going into the smaller retail outfits to buy gifts, which may turn into a boon for comic book shops. What is different about this is that this is in a time frame when traditionally people hold back on collecting expenditures, but gift shoppers needing consumer goods could switch this December paradigm into a rush on back-issues and whatever else is setting on shelves.
---
Comic Book Movie Money
Venom Let Them Eat Cabbage at $185,319,239 worldwide earnings [Production budget of $110 million].
Shang-Chi and the Onion Rings of Power at $402,128,778 worldwide [Production budget reported at either $150 million or up to $200 million.]
For comparison, James Bomb I Feel Like Dyin' is at $314,253,007 worldwide [Production budget estimated at $200 million].
Data from BoxOfficeMojo
---
Sacramento Comic Book Store is burgled – Yahoo News
Update – GoFundMe started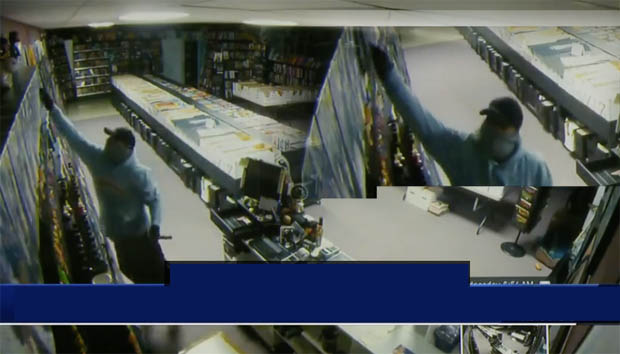 ...someone broke into Empire's Comics Vault at 1120 Fulton Ave. Surveillance camera video shows the burglar smashing their way through the front door and breaking the door frame. The person then made their way through the store, grabbing various items from behind the register and throwing everything into a bag...
More at MSN News
---
Next Black Panther is anti-vaxx? – Inverse
---
Batman is fun, says Affleck – TheBlast
---
Singapore and Shang-Chi – Channel News Asia
---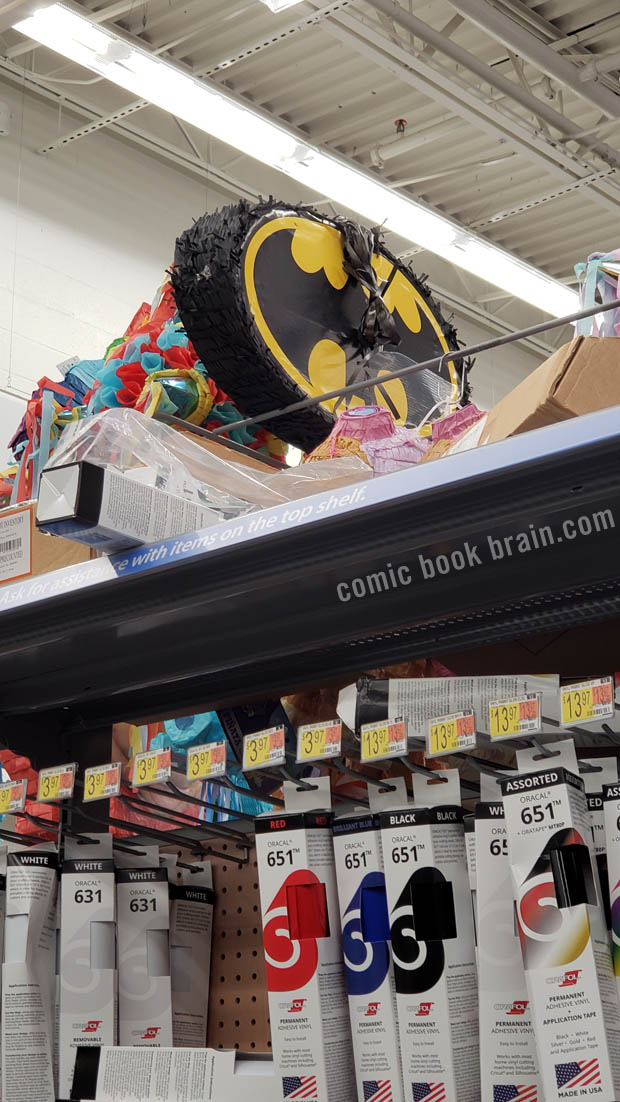 Upside down Batman pinate, at Walmart
---
Frank Miller NFT of Sin City makes record – comicbook.com
---
Copyright and work for hire doctrines – law360
---
What? "A Batman webtoon that's popular depending on whom you ask is getting a chance at a live-action interpretation in the form of a web show." – Bounding into Comics
---
The Zodiak killer and Comic Books – Cheatsheet
---
Archie Comics plans 2022 "Humor, Heart, and Horror" – MSN News
---
Pennsylvania is suing Philadelphia Comic Con
Story at Biz Journal
---
"I can still wear my Batman suit" – Michael Keaton
People Magazine about the measurements of the bat-suit and Keaton still aligning.
CBB suggests: put Keaton in the suit and film Dark Knight Returns*. It'd be a good bookend to Batman '89 and all the other films in between.
More I can still wear my Batman suit" - Michael Keaton
---
AMC Theatres had 4 million customers for Venom and James Bond over past weekend – MSN News
---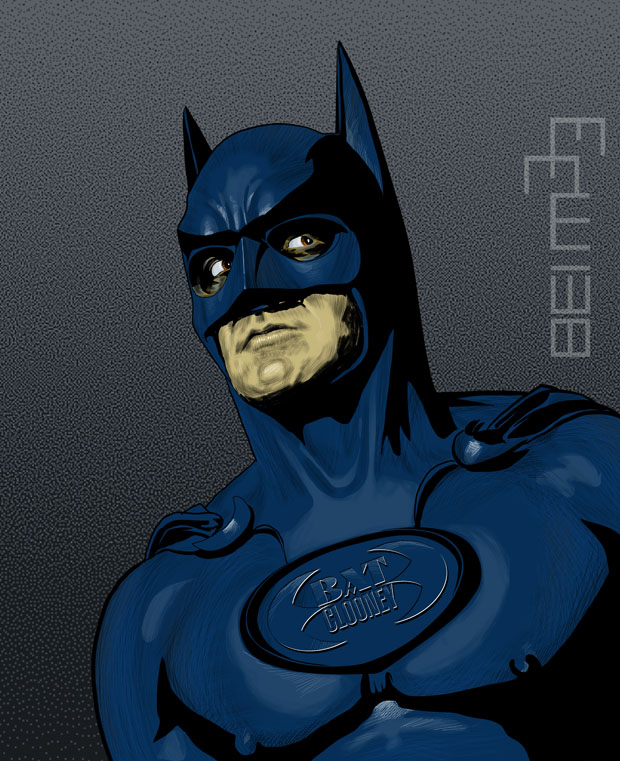 Behold the mighty power of Schumacher's Batman and Robin: "it destroyed the franchise" says G. Clooney
Fans shouldn't get their expectations too high for George Clooney's Batman to appear in The Flash movie.
Somehow Clooney's one shot at Batman has stayed a perennial clickbait story, which demonstrates the potency of celebrity in media (and being combined with Batman doesn't hurt one bit). For example see Entertainment Weekly-Yahoo story.
---
New Comic Collector service at covrprice.com
---
One Piece anime hits 1,000th episode, plans to bring feature film to USA – Int'l Business Times
---
Venom vs Shang-Chi
Battle of the box office numbers
---
Need a Spider-Man suit? Get Toby Maguire's Spiderman III costume – Auction info at CUOPM
---
The Art of Thai Comics - Art Review
Belgian comics scholar Nicolas Verstappen began sifting through Thai comics five years ago. Plenty of time, you would think, to discover if Thailand had a comics canon worthy of comparison to the totemic Anglo-American, French-Belgian and Japanese traditions. However, due to a lack of local knowledge and of archives predating the 1980s, the process proved slow going. Several years passed, during which he scoured markets, libraries, antiquarian bookstores and online groups without much luck, until, just before the scheduled completion of the book he was working on, published this month as The Art of Thai Comics, the breakthrough came. 'My Tutankhamen's tomb: more than a thousand comic strips, cut from 1930s newspapers and bound together, were found in boxes during the reordering of an attic,' he writes with palpable relief. 'There lay almost the complete comics production of Sawas Jutharop and Jamnong Rodari, with early works by Prayoon Chanyawongse and Tookkata.'
---
Vampiresaurus Rex: How Marvel comics used dinosaurs as a cover for putting vampires into comic books – MSN News
Comics Code Authority... regulations included prohibiting the depiction of explicit violence, sexuality, and drug use in comics, but the limits didn't stop there. Along with these controversial topics, the CCA went so far as to ban the depiction of numerous fantasy and sci-fi elements it deemed inappropriate - including straight-up banning the depiction of common horror monsters such as vampires and werewolves.
---
Ninety years of Dick Tracy – Daily Cartoonist [with a lot of images]
---
The George Lucas Museum "goes on a buying spree" – Art Newspaper
---
Diamond Distributors lists best selling stuff of August 2021 – Previews World
---
Hollywood money this past weekend
...the industry has been speculating that if any movie could get folks back into cinemas in the pandemic era, the latest in the enduring Bond franchise was the one. And so it has delivered with the biggest gross for a Hollywood movie this session and the first time a Hollywood film has crossed $100M in its overseas debut during the pandemic without China in the mix.
James Bond No Time to Die starts with $119 million worldwide – Deadline
Venom 2 at $103,900,000 million worldwide – Box office Mojo
Shang-Chi worldwide total now at $386,908,802 million – Box Office Mojo
---

---

---
---
Original page October 10, 2021