Archive Page 2060
December 18, 2020
---
Wonder Woman eats Taco Bell for the first time
Important Gal Gadot news rocking the internet at E-online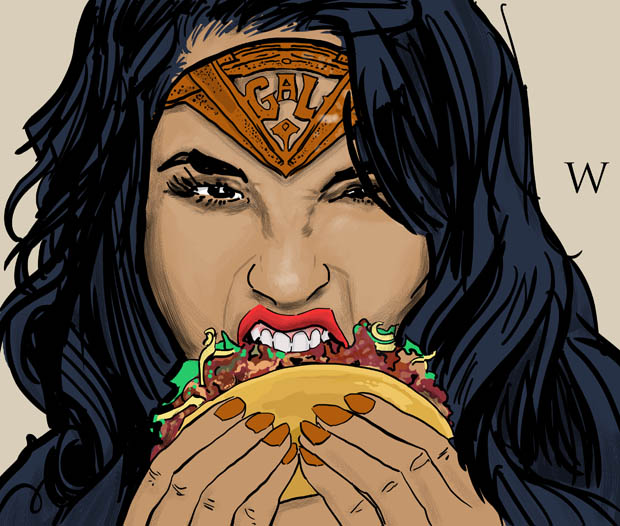 ---
---
The comics behind Mask of the Phantasm
The highly regarded animated Batman film - background article at CBR
And an article on the Bat-suit and the Mask of the Phantasm
---
Warners schedules three films for theatrical release in 2021
Story at Deadline Hollywood
---
Projected Comic book conventions for 2021
Dates at MSN News
---
Mandalorian not scheduled for a season 3?
Story at Wegotthiscovered
---
The 1973 story of when the Justice League solved a Santa Murder
Story at CBR
---
File under comics I don't want to read
"Zack Snyder Wants to Write a Comic Where Jim Lee Draws Joker Killing Robin"
Headline and story at CBR
How about a comic where Jim Lee and Zack Snyder are killed by Joker and Robin in an ironic 4th-dimensional team-up crossover?
---
Things that seem quite likely: "Sony and Marvel might team up for another 'Spider-Man' trilogy"
Precognitive ideas at BGR
---
We wish you a Harley Christmas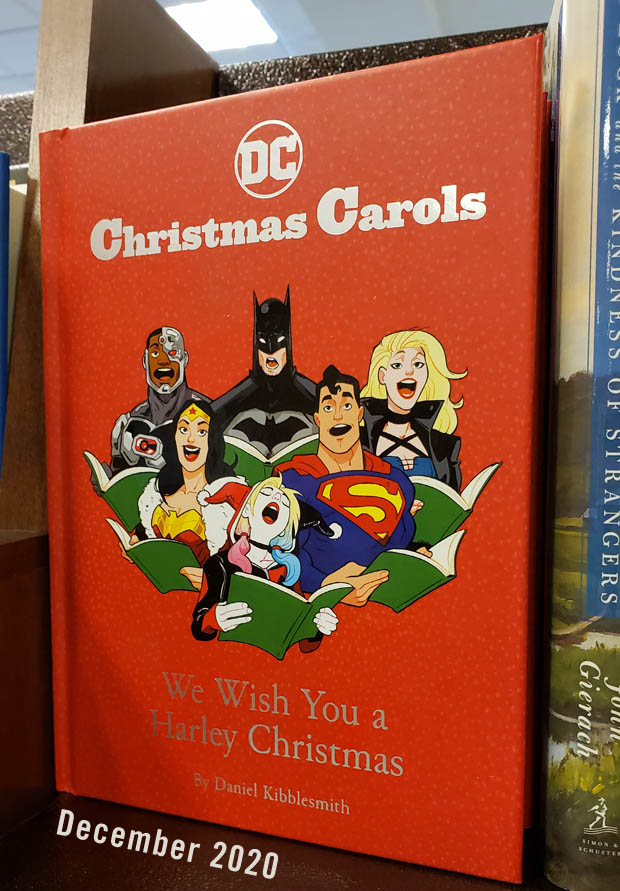 ---
Patty Jenkins says Superman/Wonder Woman are basically the same superhero
This pronouncement examined further on this page here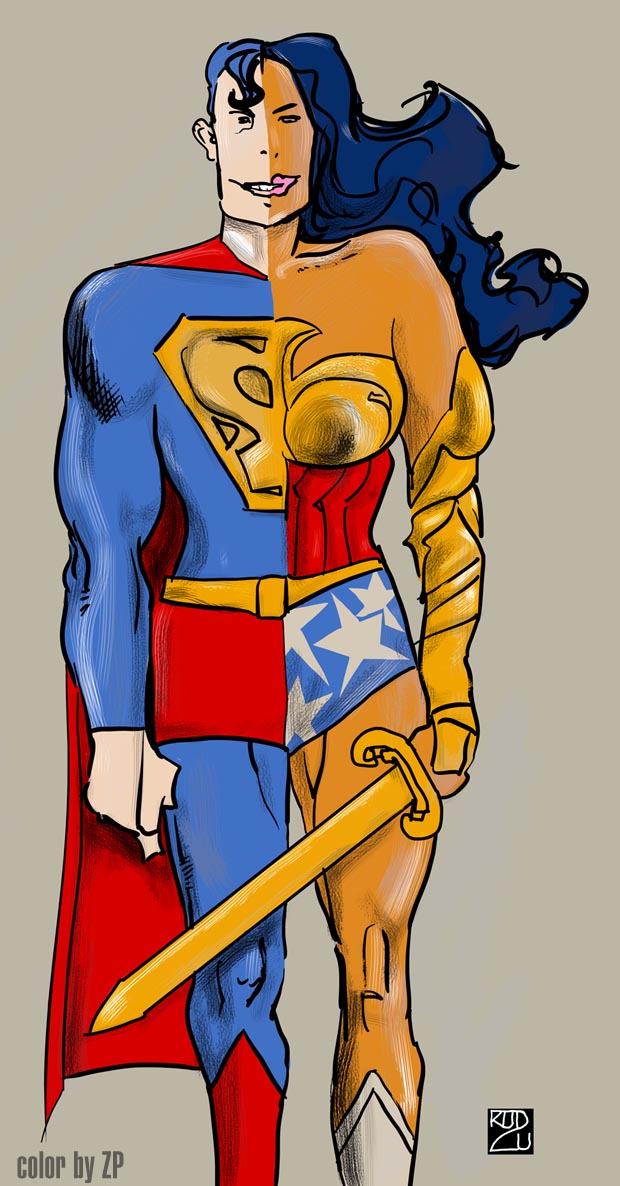 ---
"What Did Marvel Think Was The 'Best of Marvel Comics' 25 Years Ago? Nine comic book stories picked as the best of 1995" - the world of the past at CBR
---
Millarworld news
News about Mark Millar's Netflix deal for productions and his slate of 2021 comics from his "Millarworld" characters - story at Comicbook
Artists he is bragging about having on his creatives list are:
Frank Quietly
Stuart Immonen
Karl Kerschl
Travis Charest
Olivier Coipiel
Matteo Scalera
Gigi Cavenago
Tommy Lee Edwards
Matteo Buffagni
And Millar teases he has one more surprise creator he is grabbing from DC Comics (could it be Jim Lee?)
---
Huh? "Why does Supergirl hate Superman"?
DC Comics' Future State series sounds like it is hatched out of the same fan-pleasing soup that gave us Captain America as a nazi over at The House of Mouse Ideas.
"Lois Lane is an ambassador for Earth to the United Planets, which is a step up from a journalist but she does have connections. But how come she's the one who has to deal with Lex Luthor, ruler of planet Lexor, dominated with oh-so-familiar propaganda and divide-and-rule politics? And Krypto is dead."
Story at Bleeding Cool
---
Keanu Reeves' BRZRKR sample art by Ron Garney being shown
Project is about "...one immortal warrior's fight through the ages."
Story and art at Bleeding Cool
---
DC Comics' promises Future State not a "throw-away event"
This implies other events are "throw-away" projects, doesn't it? Story at CBR
---
Star Wars has a second chance because of The Mandalorian?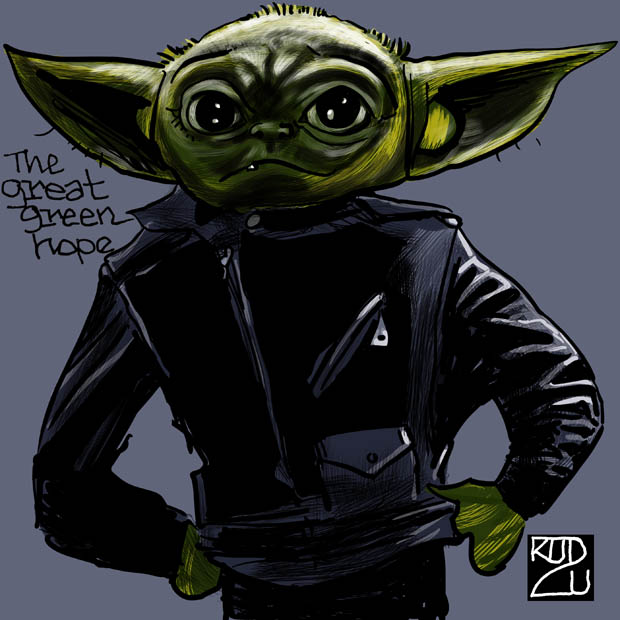 Story at NBC New York
The question that comes to mind is whether the Mandalorian creative team will be tough enough to keep away the poisons that wrecked so many other recent Star Wars projects.
---
Batman Justice Buster manga begins Christmas Eve - December 24, 2020
Creative team is Eiichi Shimizu and Tomohiro Shimoguchi
Story at Geek Culture
---
But then it'd be the 'Sinister Seven'
December 18, 2020: Theory that "J. Jonah Jameson may be organizing the Sinister Six from across the multiverse in a plot against Spider-Man in the upcoming Spider-Man 3" at CBR
---
---
Why is media so fixated on revisiting this mediocre film over and over? Is it because it generates headlines like this?
"George Clooney Says Watching Batman & Robin Physically Hurts Him"
Someone please make him stop watching it! Story at We Got This Covered
---
On the grocery store newstand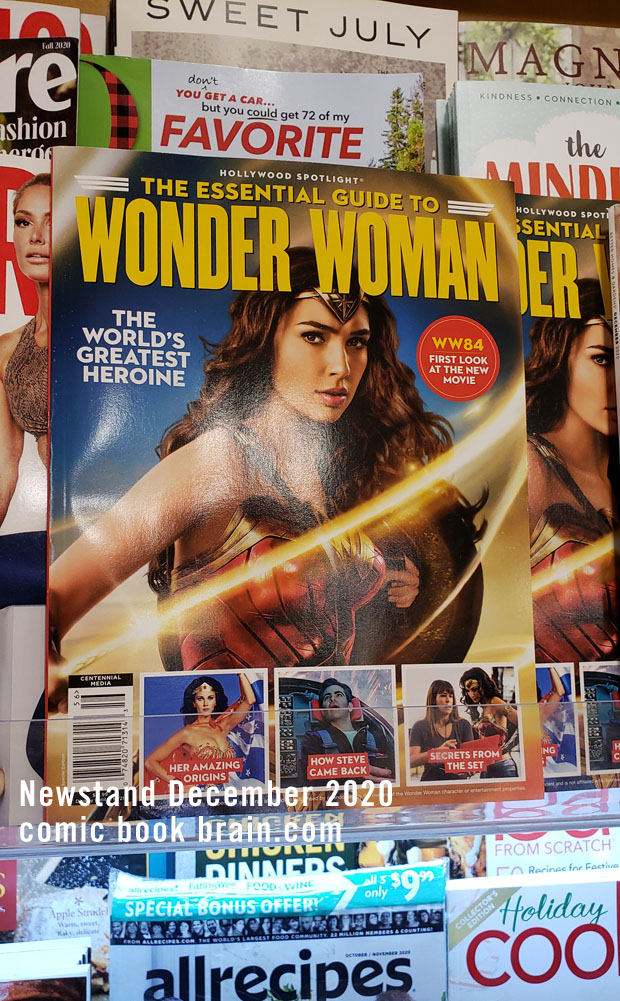 Wonder Woman Magazine Cover December 2020
---
Parade Magazine has a list titled "75 Essential Batman Quotes From Comics, TV and Film Because, We All Wear Masks"
It is mostly quotes lifted from the Batman movies. Here's one that caught my eye:
17. "Criminals, by nature, are a cowardly and superstitious lot." – Bruce Wayne/Batman, Batman: Hush
That's obviously not originally from anything to do with Hush, but from the very beginning of Batman, the 1940 2-page origin tale "The Legend of Batman," panel 11.
---
The "reinvention of comic books"
For the longest time, so many in certain parts of the industry have had limited views of what comics could – or should – be. "You publish in this format because that's the way we always have, and you distribute this way for the same reason." Comics was the ultimate "if it ain't broke, don't fix it" industry, even if the medium itself wasn't. The problem is, in 2020, it finally broke.
Story at Polygon
---
Jeremy Bulloch, the original Boba Fett, has died
Obit at UPI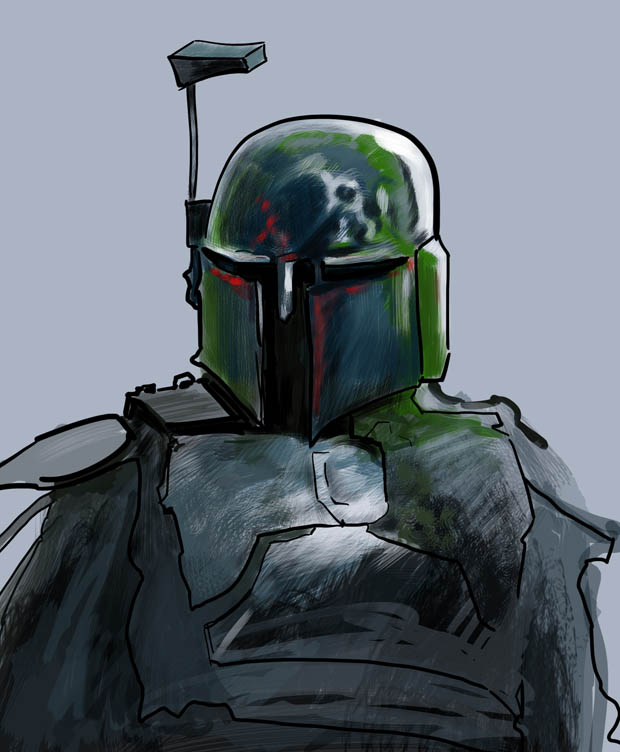 ---
The DC Comics subscription service ("DC Universe") profiled - Business Insider
---
DC comics solicitations list for March
With some description of story content at Bleeding Cool
---
"Batman, nurses and an orangutan"
Story and pix at UK Guardian
---
WarnerMedia "under siege" for moving 2021 movie slate to streaming
So says Hollywood Reporter
---
The "Punisher wants to direct the Punisher"
---

---

---
---
Original page November 27, 2020 | Updated September 2021