Archive Page 2061
---
Walter Hamada, Head of the film world of the DCU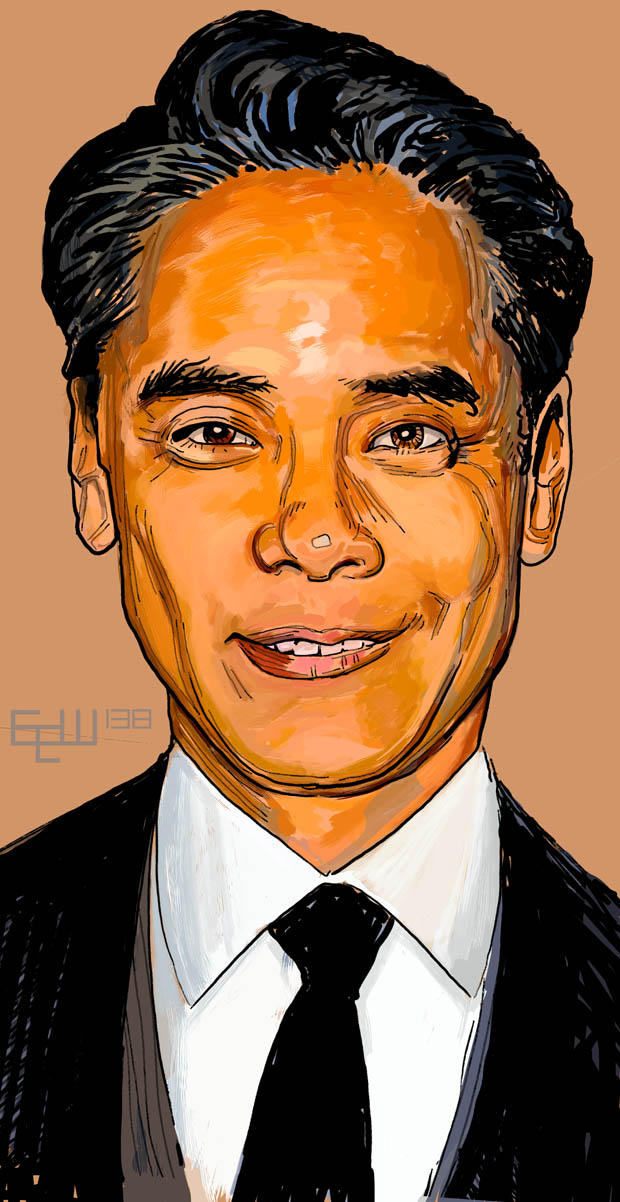 More Walter Hamada
---
Story leaks on Marvel's Eternals movie
Story at MSN News
---
More troubles on The Batman movie set
The article at MSN News mentions the intense pressure that is on the director, Matt Reeves, which is an echo of the same statements made after Tom Cruise had a confrontation with his film crew on Mission Impossible VII, explanations being made that with the pandemic knocking almost all Hollywood film productions off schedule or into absolute shut down, the few productions that are still ongoing are being scrutinized in ways that makes movie sets a pressure cooker.
Robert Pattinson 'is being pushed by director' - A source said: 'Filming has been a gruelling process, especially for Robert, as Matt is such a perfectionist. 'He'll insist on doing scenes over and over again and get bogged down in the tiny detail. Some­times it's like he doesn't know when to stop.'
Story at MSN News
---
Wonder Woman III already announced
Sometimes saying there's another sequel coming for a film series is not an absolute ironclad statement of intent, but rather a way to proclaim "the current movie is a 'hit,' of course there's a sequel," or to put it another way, announcing a sequel is a way of marketing the current film as a 'hit' even though there's some doubt.
Article about WWIII at Engadget
---
Tom Hanks says Marvel MCU could save theaters
He also says his movie News of the World might be the last film to go into theaters that is intended for an adult audience.
Story at Miami Herald
---
Question: Is Wonder Woman 1984 a box office disaster, but also the film with the highest earning opening of the pandemic?
Answer: Apparently, yes
Not bad considering how many potential ticket buyers were siphoned off by HBO Max doing a simultaneously presentation of the movie. Article about relative earnings and expectations at Deadline Hollywood
---
Frank Miller's unmade Batman Year One script
Story at CBR
---
The DCU can't be the MCU because...
There may not be a rivalry between the people making Marvel and DC films...
I doubt the accounting department feels that way.
...but the two franchises couldn't be more different in style as they continue to grow and expand.
That's true.
More explanations about the differences by Zack Snyder at Comicbook
---
Marvel bringing Kamala Khan to the screen
Story about Ms Marvel at MSN News
---
You could be a mogul
If you'd like to own a movie production company, now is the time: M-G-M is for sale, one of the oldest and most prestigious names in movie-making. You'll need approx $5 billion dollars - story about this at UK Mail
---
HBO Max maxes out its Batman content in January
List of titles at IGN
---
Sandman and Green Goblin from the Raimi Spider-man movies returning in Spider-Man 3
Willem Dafoe and Thomas Haden Church returning in their respective roles from the old Raimi films, presumably, though it'd be amazing if they swapped characters - story at UK Express
---
New Spider-Man suit coming
Story at Gamesradar
---
---

---

---
---
Original page November 27, 2020