Archive Page 2062
---
Plans for expanding Matt Reeves/Pattinson The Batman story world
Story at Cinemablend and at MSN News/Deadline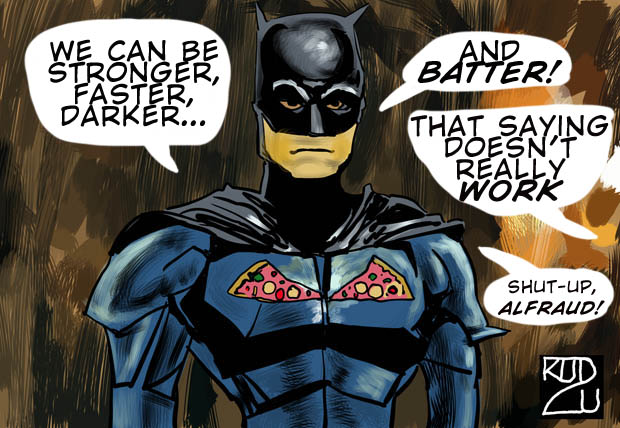 More on The Batman movie log page
---
Morbius with Jared Leto now shifted on schedule to October
Story at Hollywood Reporter
---
If you wonder who saw Wonder Woman 84 in the theaters, wonder no more
In a sense of relative comparisons, the WW84 release has had some good high points, such as:
International highlights include Australia, where Jenkins' film opened to $4.5 million, well ahead of the 2017 film. In India, it debuted at No. 1, beating out three local films and coming in on par with Wonder Woman.
Imax and other premium formats did big business, generating $2.2 million globally.
Story at Hollywood Reporter
---
---
Bat-confusion in the wake of the multiverse news at DCU
They try to straighten things out at Cinemablend
---
Kevin Feige talks up Black Panther 2, Black Widow and the streaming wars
Story at Deadline Hollywood/MSN News
---
Omniverse, Multiverse, DC-verse
The "new DC universe" explained - Newsarama/GamesRadar
---
Has Cancel Culture Cancelled Frank Castle, conclusively?
Speculation The Punisher has become too "problematic" - Story at Bleeding Cool
---
Zack Snyder and the MCU?
Speculations comes Electra at comicbook
---
---
Second printing on some DC Future State Comic Books
Story at CBR
---
Two Wandavision episodes on Jan 15
Details at MSN News
---
Doug Mahnke and Jeff Lemire working together on a DC Black Label Comic
Story at Bleeding Cool
---
The 21 Most Anticipated Comics of 2021 - IGN
---
Ben 10 Co-Creator Calls Out Comic Book Movie Crediting System - CBR
---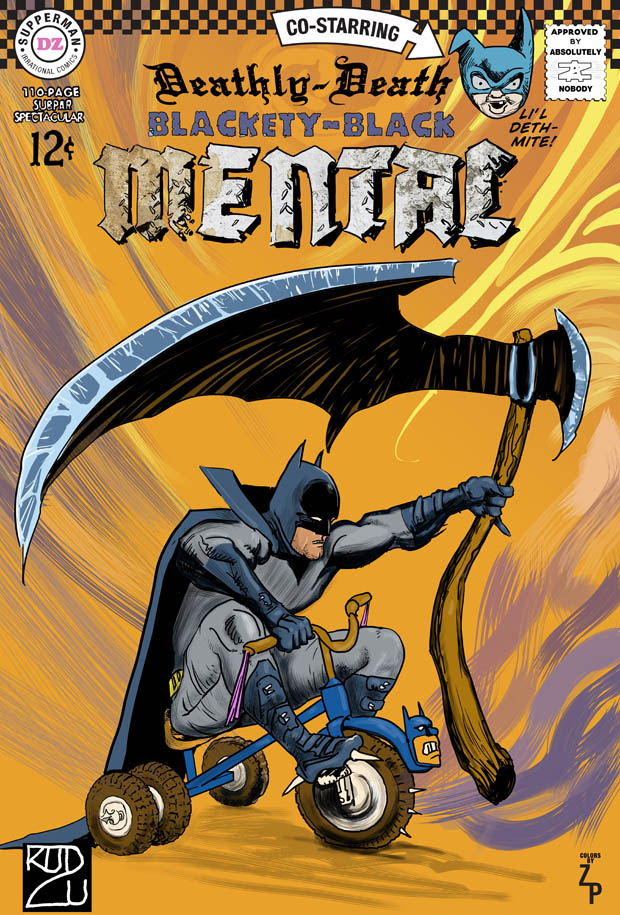 ---
Doctor Strange II movie "on hiatus"
Story at Bleeding Cool
---
Is DC Comics coming to the end of the line?
So are the wheels at DC Comics about to fall off? ...The company's publishing strategy of endless crossover "events" (bringing its heroes together in special series) eventually exhausted the patience of readers and retailers, and DC's close partnership with distributors and retailers has now withered as key personnel are gone. Indeed, the last round of layoffs at DC has fans as well as comics professionals wondering out loud about the ongoing viability of the direct market sales channel without DC Comics' titles.
Story at Publishers Weekly
---
Black Lightning in DC's Future State is different
Not the same says Comicbook
---
Hamada contract to run the DCU has been extended
Story at batman-news.com and at Variety
---
"A tournament to determine the newest host for the cosmic Phoenix Force" - Story about Avengers #40 at CBR
---
Three Batmen for 2021
But will Pattison, Keaton and Affleck all have to share the same Backcave?
Story at MSN News
---
"...I had that image in my head all the way back when we were on Batman. Batman riding a badass motorcycle armed with an army of the dead behind him and he's wearing a Black Lantern ring? What?!" Snyder told CBR.
Many of the DCU's iconic characters took on radically different roles in this new hellscape, from Wonder Woman placed in charge of the underworld in the ruins of Themyscira to Superman growing a flowing mane like a heavy metal rock god while imprisoned on Apokolips.
Story at CBR
---
Marvel's Star Wars: The High Republic #1 goes over 100K orders
Story at Bleeding Cool
---

---

---
---
Original page January 18, 2021