Archive Page 2039
---
Justice League of 2017 can't stay out of the news
WarnerMedia has launched an investigation into the production of "Justice League," a source with knowledge at the company confirmed to Variety. The decision comes after repeated public statements by one of the film's stars, Ray Fisher, alleging misconduct by filmmaker Joss Whedon and producers Geoff Johns and Jon Berg while making the film. There have been no findings yet, and there is no specific timeline for the investigation.
Story at Variety
---
The coming Superman & Lois will not be "Smallville"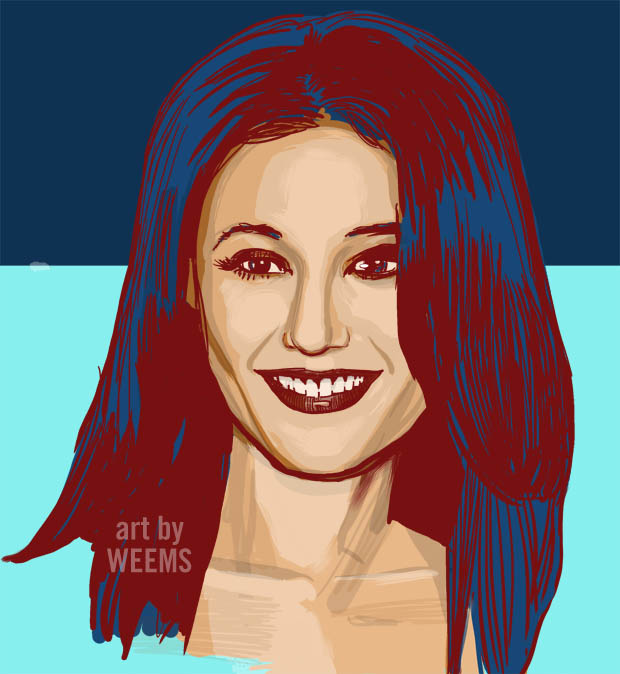 Or so says Emmanuelle Chriqui - story at Hollywoodlife
---
Kraven The Hunter movie coming
To be directed by J.C. Chandor. Character is from the Spider-Man list of characters held by Sony.
Story at Variety
---
---
25¢ comic books return
At a comic book store in the British Columbia
Story at CBC CA
---
---
Both Michael Keaton and Ben Affleck playing Batman in the Flash movie
Sounds like they're sticking to a Flashpoint Paradox storyline? Story at Bounding into Comics
More on this also at Consequence of Sound
---
Scott Snyder and Tony S. Daniel creator-owned kickstarter comic book series Nocternal
Story at Forbes Magazine about how creator-owned kickstarter-style comics are being utilized more and more often.
---
New Batman symbol, patent filed by DC Comics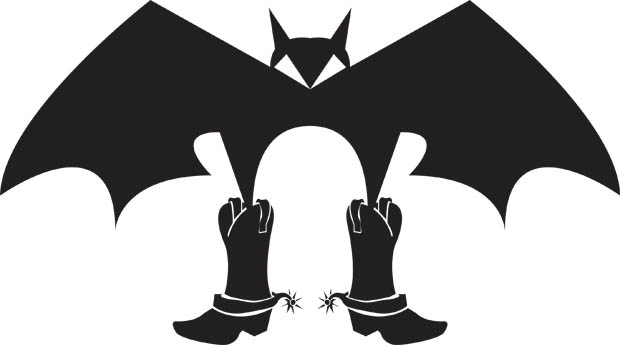 No this is NOT the new Bat Symbol
The new Pattinson Batman movie apparently has a more bat-like bat-symbol for the bat-suit. Details and image at comicbook
---
---
How many titles at DC Comics are losing money?
The worst rumours on the internet is that DC Comics is headed straight for a shut-down, followed by Marvel, because the two big comic book companies just can't make enough money versus their overhead (something sort've addressed by a Bleeding Cool article, scroll down below, mentioning the cost of DC Comics special building in California), and that audience loss has only gotten worse as new initiatives take off and then burn out.
Predictions of the demise of DC/Marvel has been around for a very long time, and I can recall seeing such articles in the late 1970s, so this isn't a new idea, but one that bounces along through generations of comic book fans, with the reasoning changing but always grounded in one vicious reality: sales of single issue comics continue to slide ever downward.
Jim Lee did state, rather surprisingly, that 20-25% of the comic books that DC Comics were publishing were not making money and were to be cut. DC Comics' November solicitations listed a number that were no longer going forward.
Article at Bleeding Cool
---
New Mutants apparently on its way to theaters
Story at Comic Book Movie on the announced Aug 28 release.
---
Batman in Santiago delivers food
Story at Yahoo News
More Men who are Batmen
---
The Spirit
A 1975 article on the glories of Will Eisner's The Spirit from the Village Voice
There was only one great comic book in the '40s and '50s, the days when comic books were in their first muscular prime. It was set in a place called Central City, which was obviously New York, and it was filled with darkness... The comic book was called The Spirit...
---
I also decided to make Iron Man spicy (paprika, tumeric, ground pepper) pic.twitter.com/Eoto5PcC7D

— Bommallakiessie (@nat_maroof) August 15, 2020
---
DC has cancelled Young Justice, Suicide Squad, Teen Titans, and Hawkman
More collateral damage as DC Comics is reorganized.
Story at Games Radar
---
Wednesday is no longer Wednesday
Concerning street sale dates on new comic books, UCS and Lunar are not monitoring if comic book stores are sticking to official sale dates, and now Diamond isn't going to either
Story at Bleeding Cool
---
BBC endorses Bruce Wayne's use of an alter ego
Thinking of yourself as a separate entity can reduce anxiety, while also kicking up some major benefits for your confidence and determination.
BBC doesn't note whether the use of an alter ego is best used to protect family and girlfriends, etc., from certain death by criminals bent upon revenge, instead they say it helps you concentrate.
Story at BBC News
---
Bloodshot gets another chance in theaters starting 8/20
Story at Movieweb
---
Danny Devito thinks its great Michael Keaton may be Batman again for The Flash movie.
To be directed by Andy Muschietti.
Story at Movieweb
---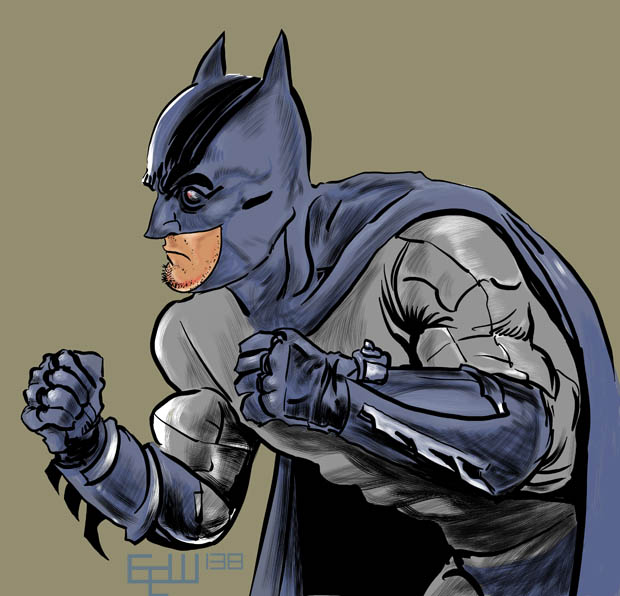 Zach Snyder birthday photo to Ben Affleck at Vero and article about this at Movieweb
No, that's not the photo of Ben Affleck above, that's a drawing.
More about Snyder Cut Justice League
---

---

---
---