Archive Page 2034
---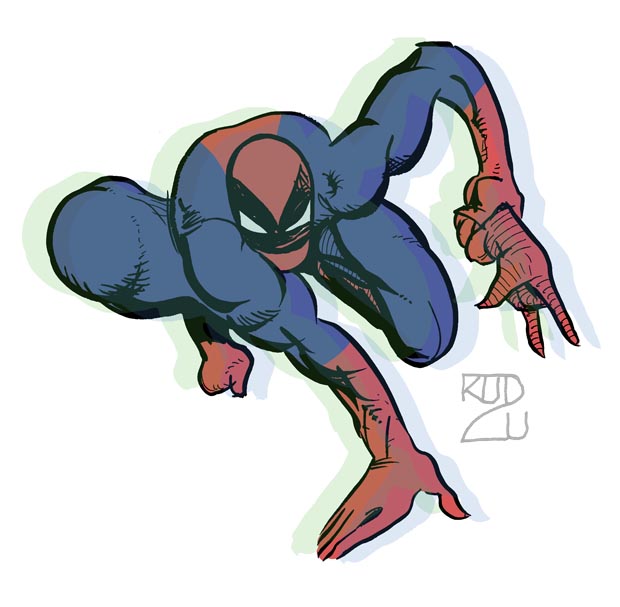 So there's a 3D Spider-Man: Far from Home now. And no this art has nothing to do with it, other than the 3D effect.
---
Pandemic about to kill Miami comic book store, then Batman arrives
Story at MSN News
---
Diamond vs the new Comic Book Distributors
Isn't this what was predicted would happen (at least in the short run)?
Throughout everything, Marvel has been less than helpful. Death Metal #2 outsold Empyre #1 here. DC putting out product while Marvel plays catch-up hurt them with our customers. People come in here and ask when they are finally going to be able to buy the Marvel title they have been following and are often disappointed by the answer. Titles such as Savage Avengers last released issue number 11 on March 11th. Issue 12 is due on September 30th. Too much of a gap between issues.
Who's better? asks Bleeding Cool
More about Diamond Distributors, the (formerly) biggest middle-man in comics
---
James Patterson to reboot The Shadow for media
One of the original superheroes from the 1930s, and a sometimes series for various comic book companies (there was also a 1994 film which failed to ... shall we say, succeed at the box office).
The goal of the reboot is to introduce a new generation to the character and his world, according to Bill Robinson of James Patterson Entertainment. "As we launch the new series of Shadow books, we will also plot the course of the Shadow's return to the screen together with Condé Nast Entertainment," he said.
Story at Forbes
---
With new superhero film product in abeyance, articles proliferate praising older titles
Collider - Mask of the Phantasm
BGR - Iron Man can rejoin Avengers regardless of End Game
Nerdist - The X-Men is the most important hero film made (the analysis only goes back to 1978's Superman)
---
Archie Comics to bring out some Stan Lee-backed titles
Story at Hollywood Reporter
More Archie
---
New comic book imprint called UCP Graphic
Story at MSN News
---
Bane theories for Dark Knight Rises
Discussion at The Ringer. Article slams the film in language which seems to imply everyone agrees DKR was a "hail Mary pass" that failed.... which of course is false, I happen to like the film, not to deny that it is rather crammed with ideas (a nicer way to articulating the accusation in the article).
But how many action and superhero films have been made in the last decade that are also over-crammed with characters and sub-stories, yet somehow founder on sheer repetition, which is hardly a plight within DKR, where the Nolan's keep inventing one more new thing to fit into the movie.
---
Comic book sales 2019 - significant increases
"Record setting"
The biggest driving force behind sales were graphic novels, which tend to be sold in bookstores and comic book shops. Graphic novel sales accounted for around $765 million, while single issues totaled close to $355 million. Digital comics accounted for about $90 million..."
The story does not include actual counts for copies sold. That would be a good comparison for previous years of actual copies sold, since that may better indicate audience than sales, which of course reflects pricing (and pricing increases).
More numbers at CBR
---
Into the Spiderverse II has an additional hero
Story at Cinemablend
---
Analysis says there's a home audience of potential size for new superhero titles
Story at Business Insider
---
Supposedly Ryan Reynolds would like to be in Spidey III, and Marvel says "nope"
Hollywood gossip at Wegotthiscovered
---
Power Rangers expands at Boom
Story at Gamesradar
---

---

---
---