Archive Page 2024
---
With Snyder's Justice League cut coming, Affleck is back in the batsuit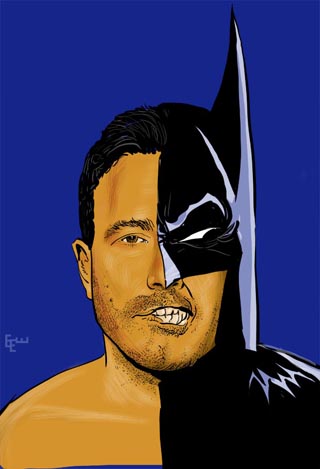 And this raises questions at Cheatsheet
...To be fair, Affleck's version of Batman was not that bad. But the actor's legacy was hurt by a series of bad movies that were not entirely his fault. This started with his first appearance as the Caped Crusader was in the 2016 film, Batman v Superman: Dawn of Justice.
"Not that bad" isn't (wasn't) the issue. Batman V Superman was an intelligent film that took on a lot more than what the usual superhero film tries to reach for (why wasn't it better appreciated? Was it because of the barrage of critical reaction that wanted a DC-version of Marvel, and not getting it, yelled 'foul'?) There was little wrong with the cast, but with how the cast was moved through the story and how dialogue was distributed (what little there was of it).
More about Snyder Cut Justice League
More in defense of Batman V Superman which many fans called a snooze-fest here
---
More Superhero Mockery
---
DC Connect premiers: online digital coming previews catalog
Seems like DC Comics is moving further away from Diamond by moving its DC previews into digital only DC Connect ?
In fact you can see the first DC Connect online here
Story at Bleeding Cool
---
Rebranding of Justice League into Justice League Unlimited fueled by toy sale concerns
Not exactly a surprise
Story at CBR
---
Diamond Distributors shipping arriving at stores
May 20, 2020
Shipments include letter from Geppi.
Coverage of this story at Bleeding Cool includes pictures of the contents bent up corners from being packed poorly.
---
Comic book day: Tuesday vs Wednesday
Story at Newsarama
---
Preview of The Batman's Grave #7
In these few pages, it looks like Batman only has darkened eye sockets instead of the usual white eye slits.
Preview at Newsarama
---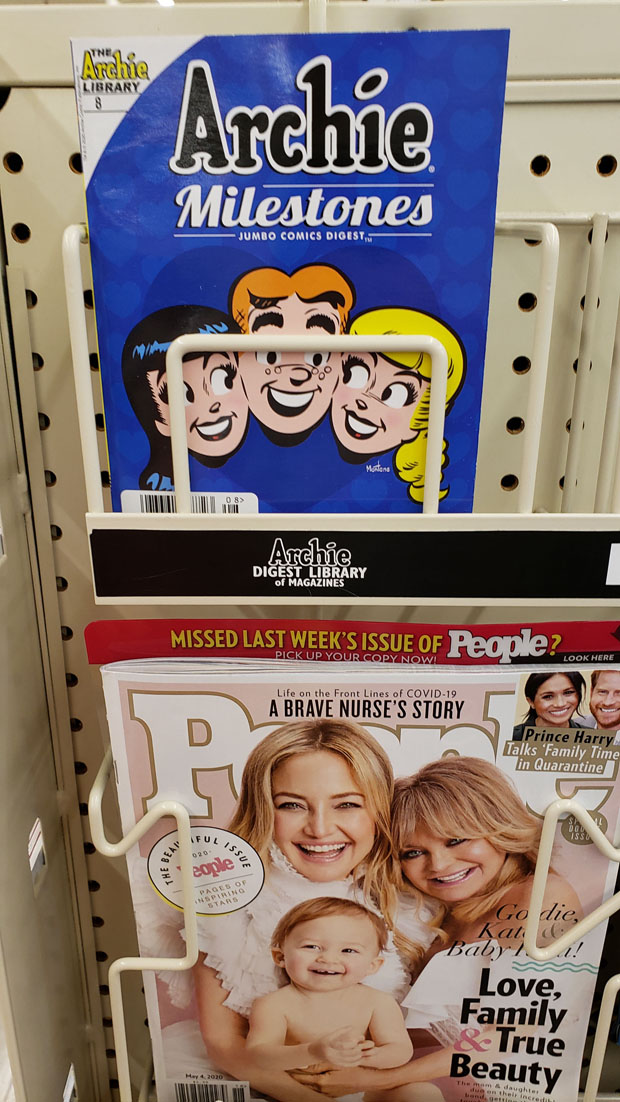 Grocery store cashier rack
More Archie
---
Supergirl is ending with last two issues digital
However, the two digital-only issues will be printed into collections.
Story at Newsarama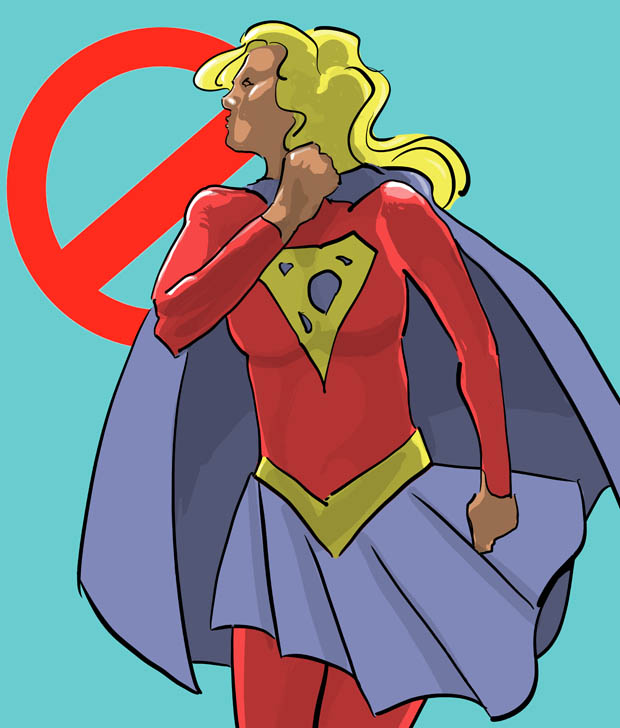 ---
Batman Begins, Dark Knight and Dark Knight Rises returns to Hong Kong theaters
Story at Gamespot
---
Will the next Mad Max movie not have Mad Max in it, nor Charlize Theron?
Story at Polygon
---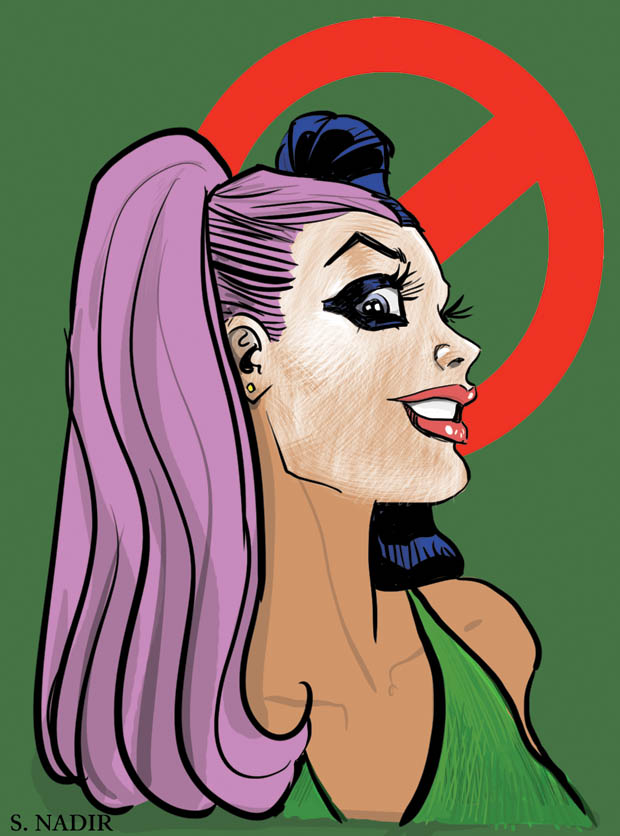 ---
Harley Quinn series cancels out on issue #75
Story about this at Newsarama
---
The new comic book distribution wars
May 16, 2020
Article at Bleeding Cool
---
Comic book stores vs Covid
Story at Comic Book
---
Longish affectionate tribute to Calvin and Hobbes as an antidote to quarantine
A story at Polygon
---

---

---
---