Archive Page 2008
---
---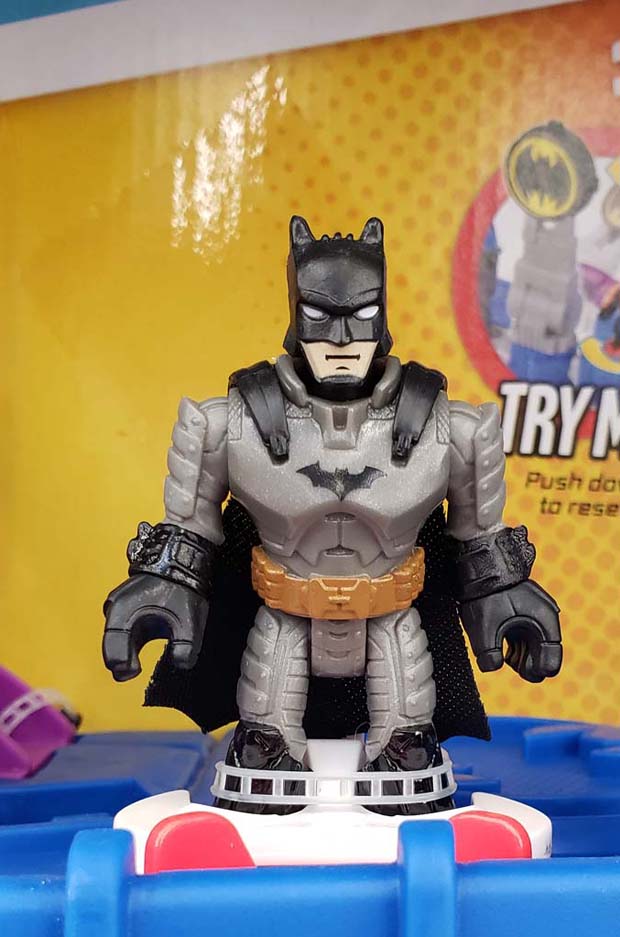 ---
Alan Moore "superhero culture is embarrassing"
Article at Screencrush is slightly questionable. It states that Alan Moore "...known for V for Vendetta, From Hell, and Watchmen (which is now an HBO series), but increasingly critical of DC Comics in general in recent years..." means the article writer is not aware Moore has been critical of DC for decades.
"...Moore goes on to say: The continuing popularity of these movies to me suggests some kind of deliberate, self-imposed state of emotional arrest, combined with an numbing condition of cultural stasis..."

Article at Screencrush
Moore's comments bolster the Martin Scorsese and Francis Ford Coppola attacks on superhero filmdom from the past weeks.
---
Comic artist veteran Tom Lyle has died
November 18, 2019
Worked on various DC and Marvel titles (Robin, X-Men, etc), was also a sequential art  professor at Georgia's Savannah College of Art and Design.
Bio obit at MSN News
---
Copyright Public Domain world: New Thor comic coming from not-Marvel company
Interesting confrontation at Bleeding Cool
---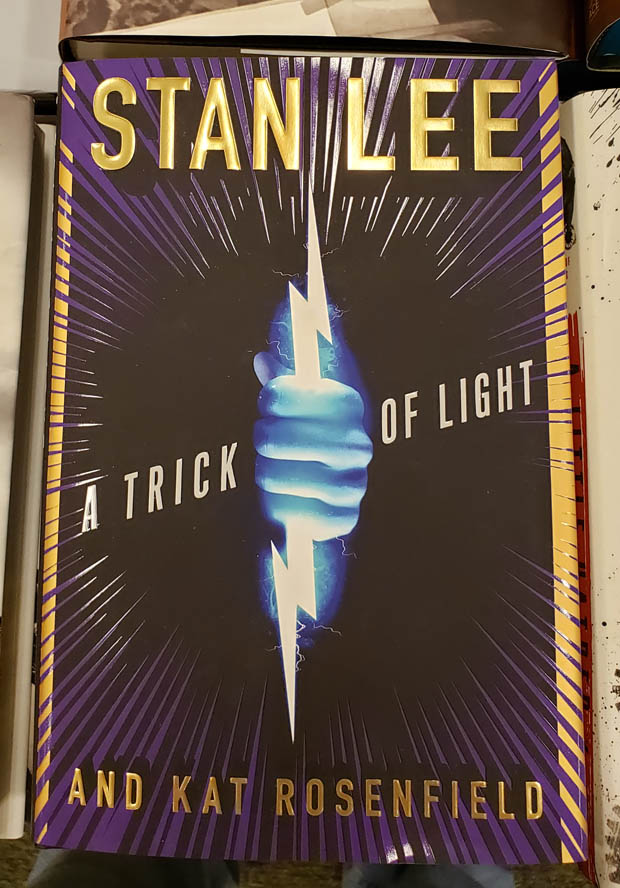 A Trick of Light: Stan Lee's Alliances - 352 pages
---
Batman: The Definitive History of the Dark Knight in Comics, Film, and Beyond - AMAZON
---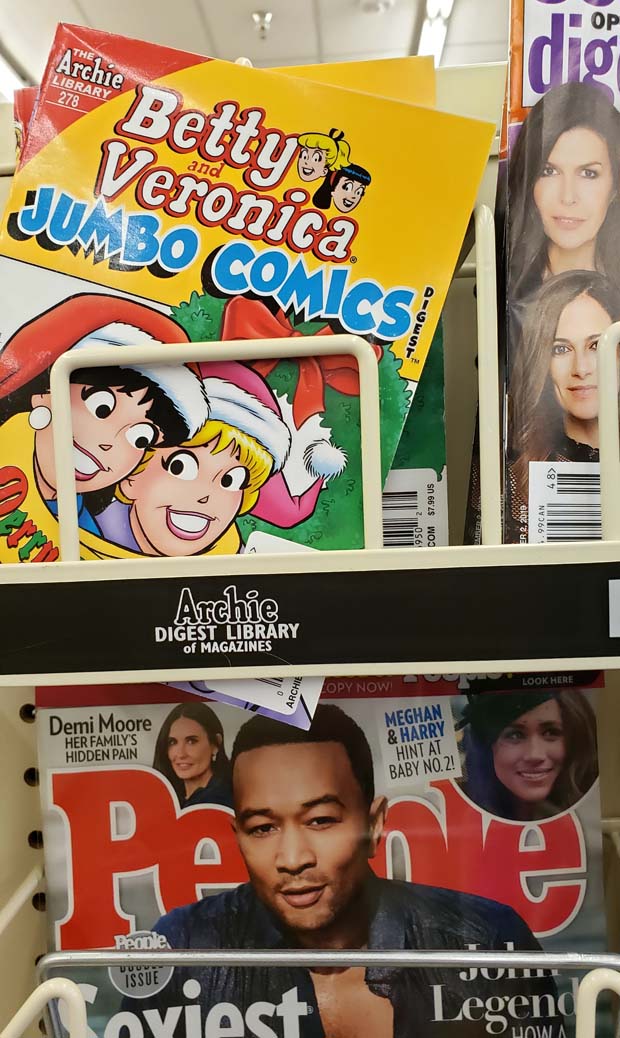 December 2, 2019 Grocery store check out line. Why can't Marvel and DC (or anyone else) figure out how to get back into the check-out line at grocery stores (like Archie manages to do year after year)?
More Archie
---
Christian Bale talks about why there wasn't a fourth Batman Movie from Nolan and company
Story at Cinema Blend
---
Robert Downey Jr and Iron Man lives againnnnnn
Story at Consequence of Sound about Downey doing voice chores for Marvel's What if?
---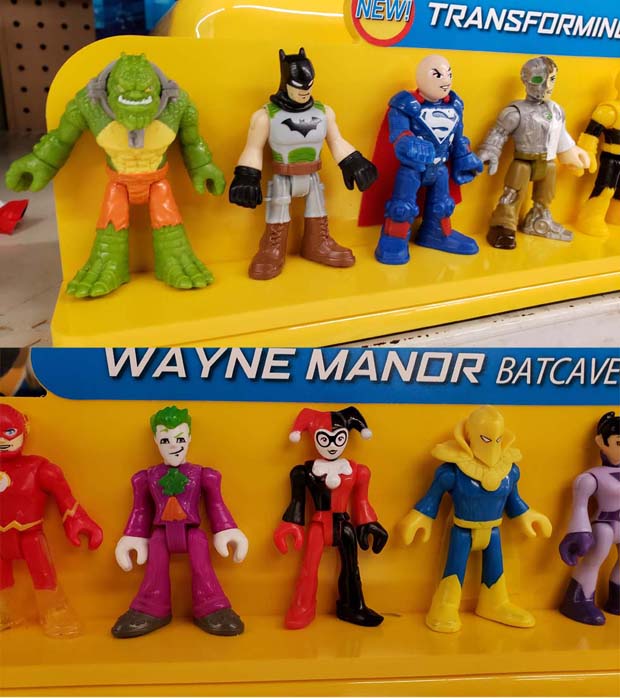 ---
And Serkis is Alfred for the coming Batman movie
More about this at Movie Web
---
Well, that break-up didn't last long: Spider-Man returning to the Marvel MCU onscreen
More at Cinema Blend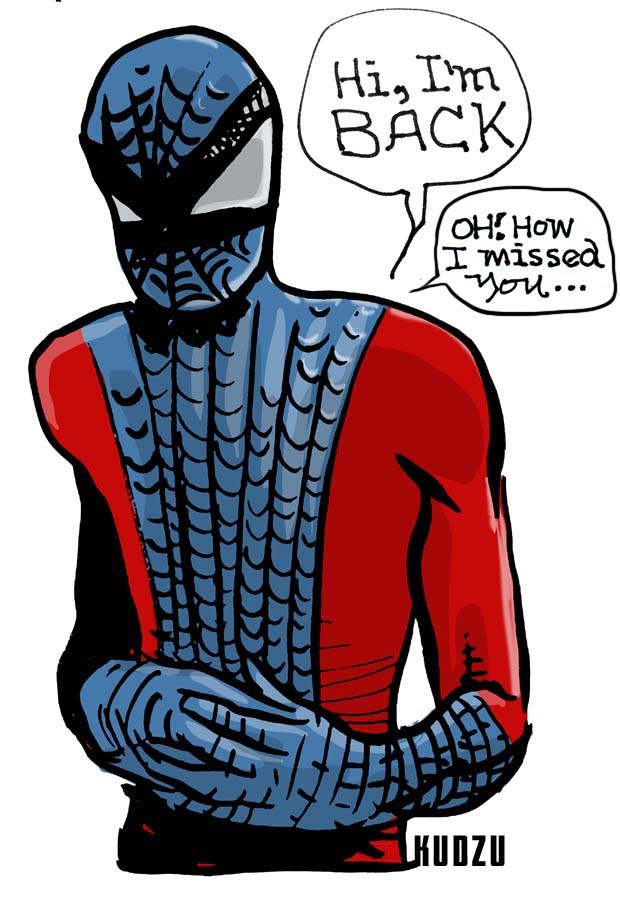 ---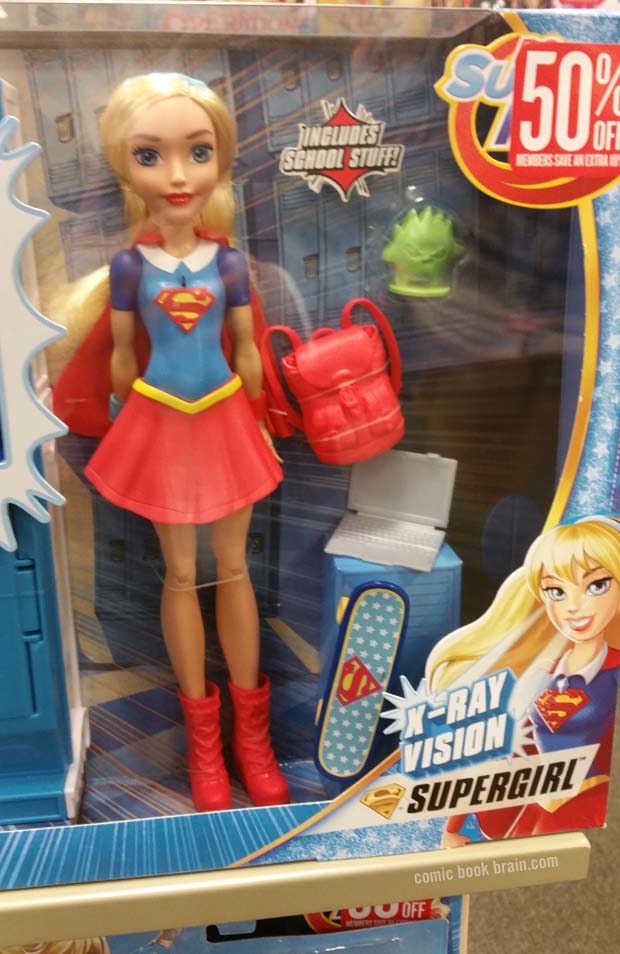 X-ray vision and included "school stuff"
---
Chicago man builds a Batmobile with Boeing 5 jet engine
Website has photo, looks like the Tim Burton 1989 Batman movie car. Story at Protothema Greece
---
Harley Quinn animated earns its R-Rating
A list of the language vulgarities from the new DC Harley Quinn R-Rated animated film - list of examples and video at UK Daily Mail
Opening titles for the promo preview says: "The following trailer contains explicit language, adult themes, and violence, and may not be suitable for all viewers."
---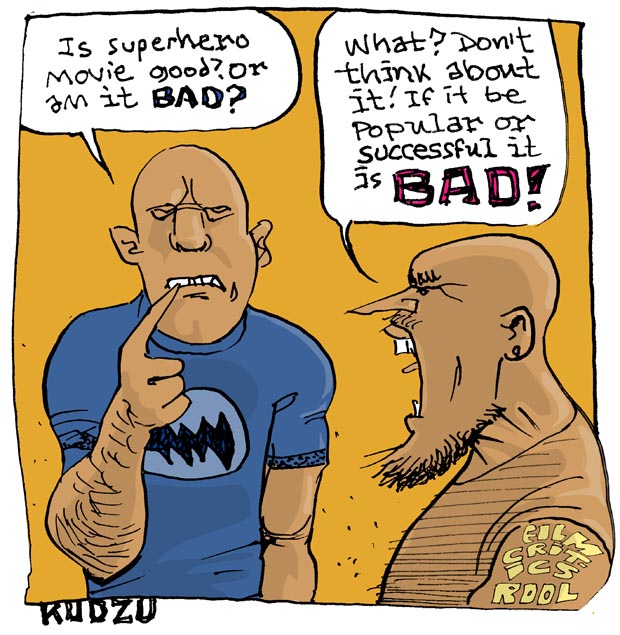 I can appreciate "high brow" denigration (or celebration) of superhero movies as much as the next moviegoer, but sometimes something stands out in the media that is particularly circumspect or ghastly. For example of ghastly is this piece at rogerebert.com in which Omer Mozaffar lays into the MCU (and pop film in general) with a critique made of apparent assumptions that the reader already shares in the disdain and doesn't need the inconvenience of evidence to support the insults.
---
Biggest comic book copy sales in decade for October
November 8, 2019
Story at Newsarama
We'll have to wait a few days to find out how many copies of Jonathan Hickman and Leinil Francis Yu's X-Men #1 from Marvel sold in October, but the month's bestselling comic book helped the Direct Market to its fourth-highest dollar total in ten years and highest in three years.
---
How Nolan's Dark Knight and Batman Beyond criss-cross
Story at Movieweb
---
Asterix to reinvade America
Pretty much ubiquitous in Europe, Asterix has been taken up by a new company (Papercutz) which plans a new effort to sell the indomitable Gaul to USA readers. MSN News has more.
Asterix is a European series that has had great success in many places all around the world, but has had a hard time in the USA, with multiple efforts by various companies over many decades.
When I lived in Europe, Asterix (and Tintin) were everywhere comics could be bought, often the only comics (along with Disney reprints) in places where there was nary a sign of DC or Marvel.
---
Bomb on set of Eternals forces evacuation
Cast of Angelina Jolie, Richard Madden and Kit Harington are filming Marvel's The Eternals on the Canary Islands near Spain. Story at BGR
---
British comics history in danger of loss
Story about the lack of proper archives and history cataloging at BBC News
---
Coming Batman movie loading up with supervillains
Shades of Schumacher
More Batman 2021
---
Museum exhibit Ohio: Ladies First: A Century of Women's Innovations in Comics and Cartoon Art - November 2, 2019 - May 3, 2020
Description of the exhibit:
The exhibit features works by Nina Allender, Dale Messick, Edwina Dumm, Aline Kominsky Crumb, Nell Brinkley, Lynda Barry, June Tarpe Mills, Dori Seda, Barbara Brandon-Croft, Trina Robbins, Marie Severin, Rose O'Neil, Jackie Ormes, Lynn Johnston, Liana Finck, Wendy Pini, Kate Salley Palmer, Carta Monir, Alison Bechdel and dozens more.
Link to the Museum website cartoons.osu.edu
The Ohio State University
110 Sullivant Hall
1813 N. High Street
Columbus, OH 43210
---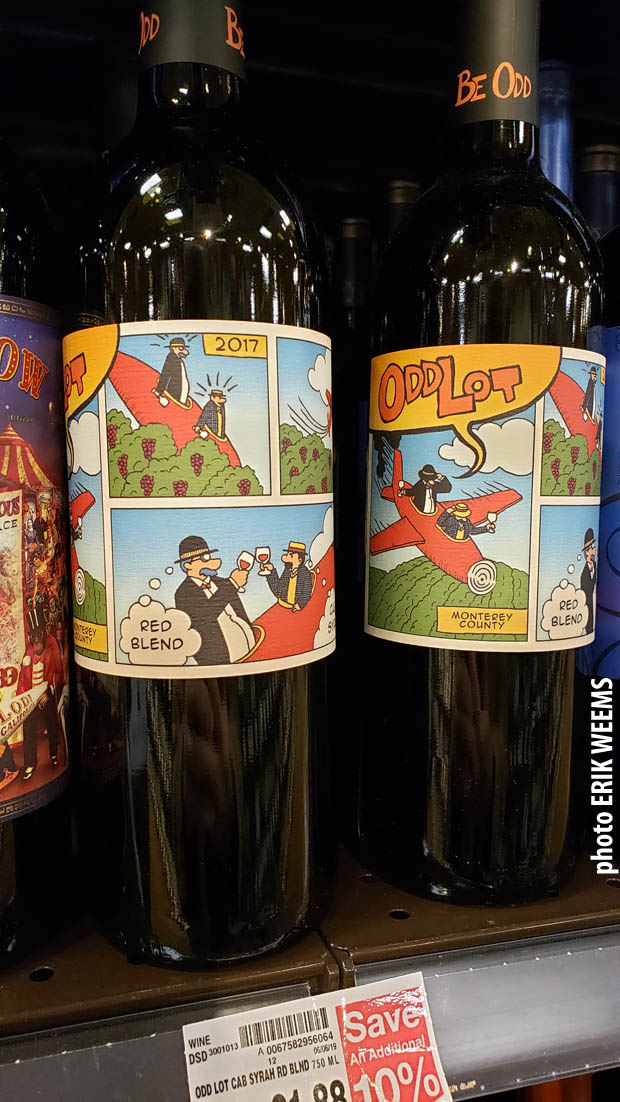 I see Thompson and Thomson, from Tintin
---
Spider-Man: Into The Spider-Verse sequel set for April 2022
The question is: with Sony and Marvel Entertainment divorced, what's the sequel going to be like?
This article at Bustle speculates on spin-off films for Spider-Gwen and other characters from the spiderverse, but this sort've thing has been heard before from Sony who in the past announced Sinister Six and other movies based on the world of Peter Parker.
---

---

---
---
---