Archive Page 2007
---
---
All-female Marvel Movie?
USA Today stokes the flame. Mostly about Brie Larson.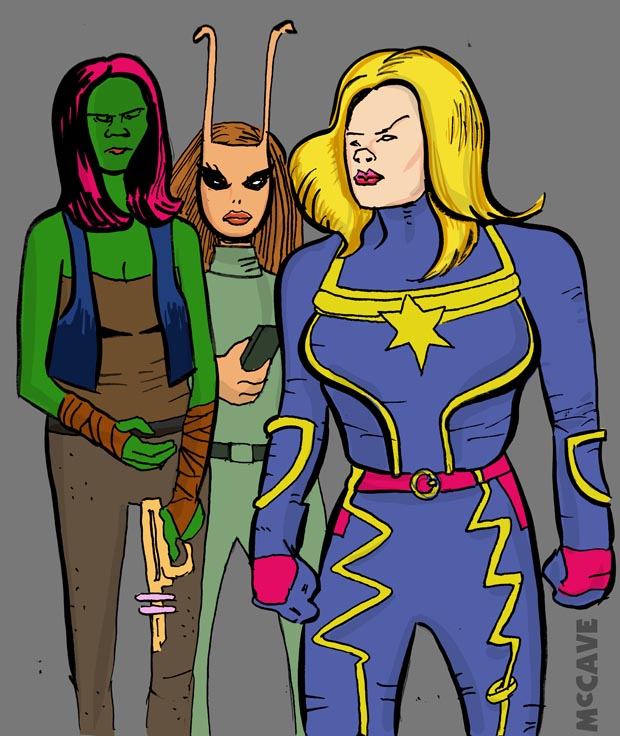 ---
Top Halloween costumes of 2019: Spider-Man and Princess Elsa
Story at USA Today
---
500 horsepower Bat-Mobile for sale, only $850K
Comes with night-vision. This isn't a model kit – story at Mens Health
---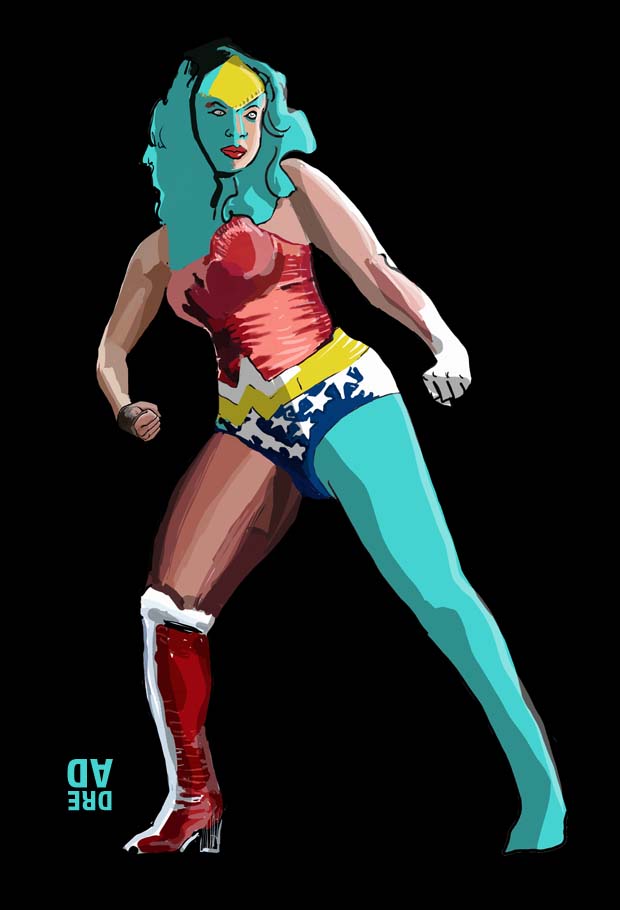 Art by Dre Ad
---
Marvel will resurrect The End series with slate for final adventure stories for Deadpool, Miles Morales and Captain America
Details at IGN News
---
Todd Phillips Joker film sets up the premise for a different kind of Batman
The writer at Hollywood Reporter examines various permutations of what sort of Bruce Wayne would develop in the world of the Todd Phillips' Joker movie.
---
Detective Comics: 80 Years of Batman Deluxe Edition
Batman 80th Anniversary Collection (Blu-ray)
---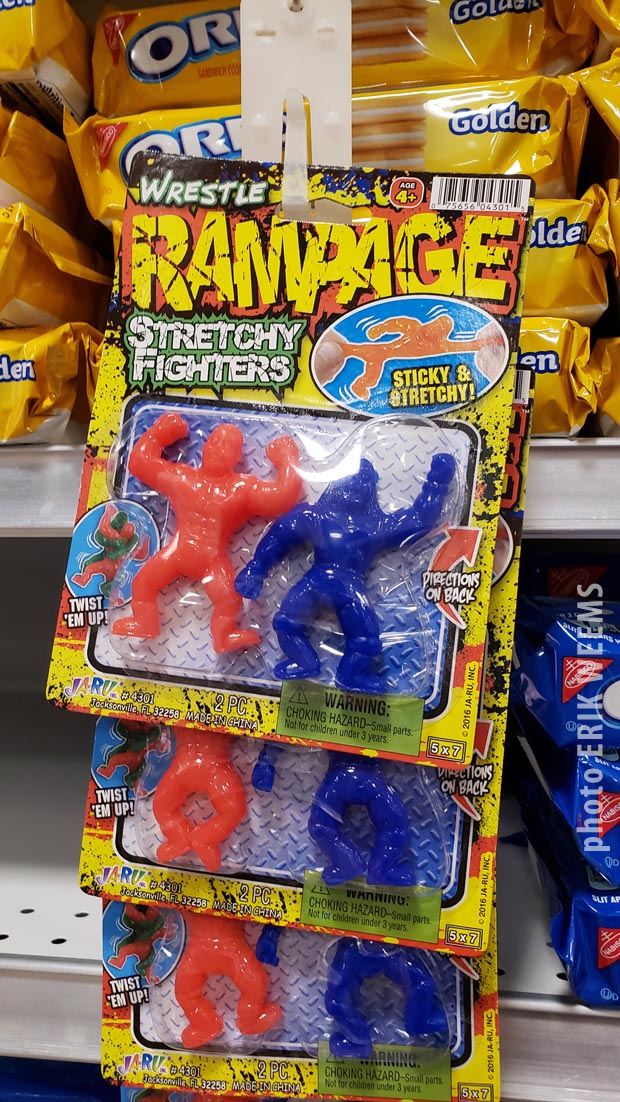 ---
Joker barely into theaters and already there's Oscar talk
Story at Bleeding Cool
More Joker
---
Ten times Europe turned against freedom of speech: List includes some cartoonists who found out what happens when you draw something not liked by powers that command the police force. Listverse.com
---

Art by McCave
---
Swat Team Batman
Policeman dressed in Batman garb scales building to entertain kids at children's hospital - video at MSN News
Reminds me of the famous "Route 29 Batman" - story at Washington Post
August 17, 2015: Famed in the Washington DC / Baltimore area for his charitable work with children, Lenny B Robinson was killed in a tragic road-side accident.
Older piece at the Post:
When Batman finally reached the elevator for the slow ride up to the cancer ward, I could see his face already sweating behind the mask. He told me he loses 5 to 6 pounds in water weight when he wears the superhero uniform. He paid $5,000 for it. He spends $25,000 a year of his own money on Batman toys and memorabilia. He signs every book, hat, T-shirt and backpack he hands out — 'Batman'."
Read the profile at the Washington Post
---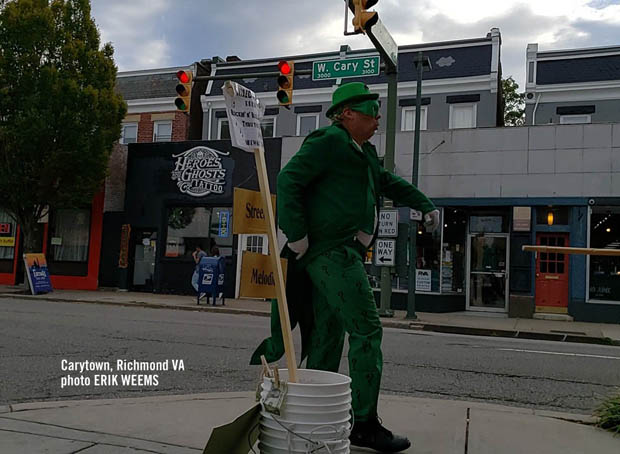 ---
World's smallest comic book store?
Hella Novella - story at SF Gate
---
---
Vox Batman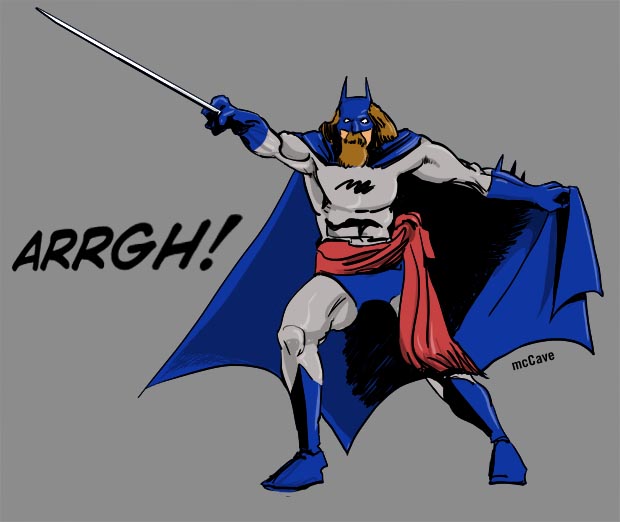 Everything Batman in entertainment news means these kinds of articles:
"Robert Pattinson Reveals His 'Piratey' Batman Voice Will Be Inspired by Willem Dafoe " - MSN News
"Robert Pattinson Wants His Batman To Be 'Frightening'" - Cinema Blend
"Robert Pattinson wants to lose himself in Batman role" - MSN News
---
Storm over Storm's complexion
Article at the Marysue about how Storm's coloring is making her "unrecognizable." Also, that she "looks more like Felicia Hardy."
---
Joker rolling towards top-earner for R-rated superhero film
Oct 21, 2019: At $737 million worldwide - details at Business Insider
---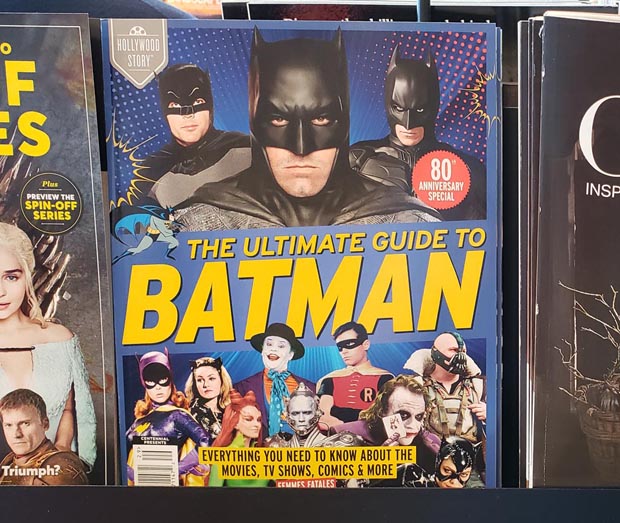 ---
Baltimore Comicon coming
Preview at Comics Beat
---
Clark Kent goes full Tony Stark
Superman speaks his truth - NY Times
Secet Identity revealed - Comic Book
Its not a fake-out - Newsarama
---
Batman cast confirmed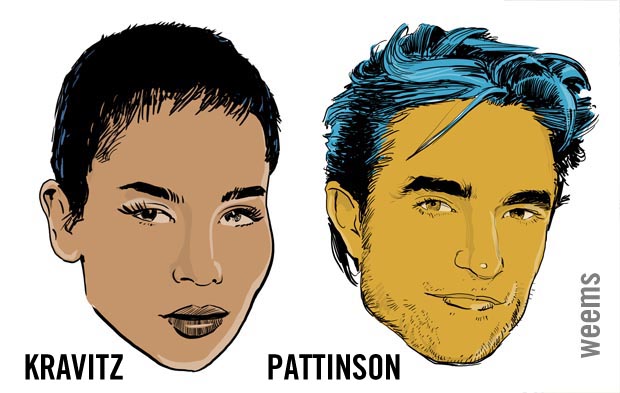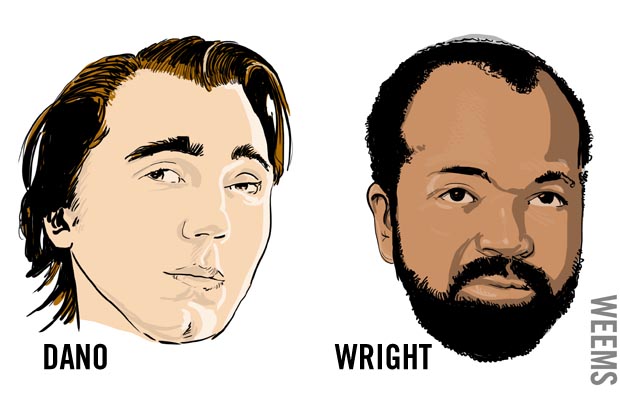 Matt Reeves' BATMAN cast:
Robert Pattinson is Batman
Zoe Kravitz is Catwoman
Jeffrey Wright is Commissioner Gordon
Paul Dano is The Riddler
---
September's biggest seller was Spawn #300
Story at Bleeding Cool
---
The answer to this is obvious: Why is Galaxy Quest the best Star Trek movie? – Newsarama
---
Jonah Hill exits consideration for Batman movie villain role - Collider
---
Whiz Comics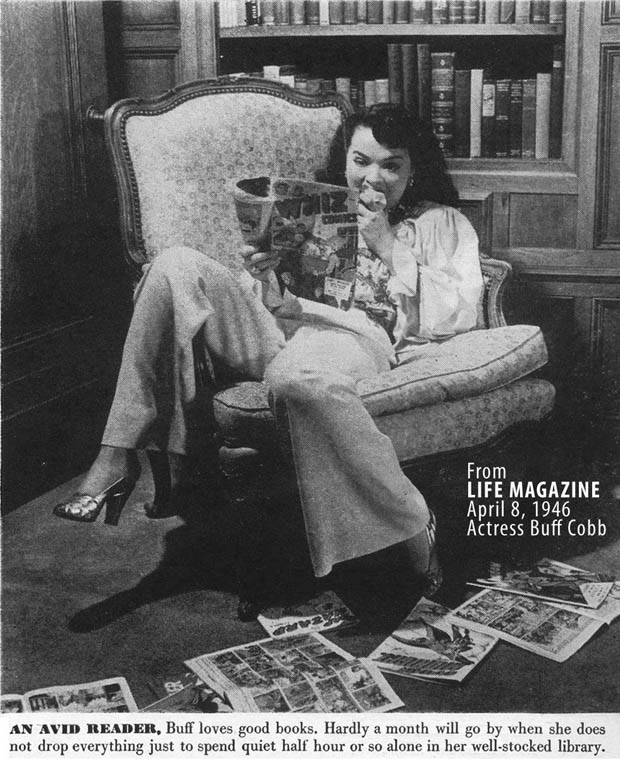 1946
---
New York Comicon 2019
A home for "black nerds" - The Grio
Comicon's most annoying moment - Bleeding Cool
210,000 tickets sold - Publishers Weekly
---

---
---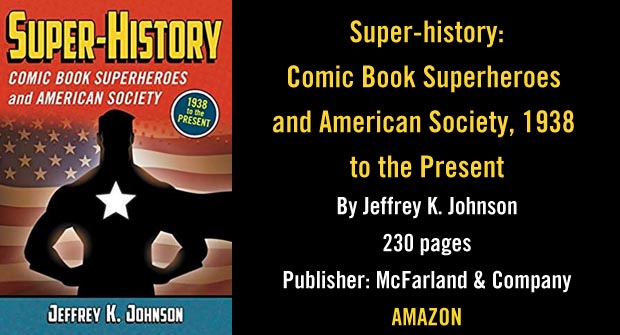 Super-history: Comic Book Superheroes and American Society, 1938 to the Present
---
The Spectre - Volume 1 (DC Archive Editions)
---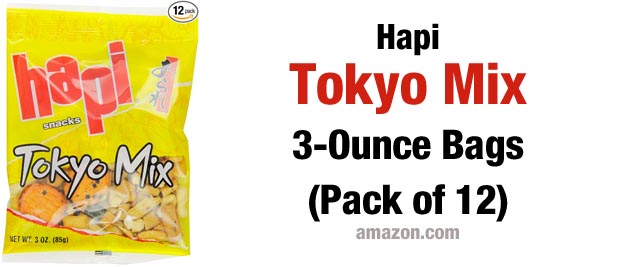 ---