Frazetta "Berserker" sells for $1.0 million USD
1968 painting originally used as cover for "Conan the Conqueror"
---
---
Guitarist Kirk Hammett purchased the painting for $1,000,000 USD in 2009. Prior to Hammet's acquiring one of the seminal Conan images of the 20th century, the Frazetta original record auction sale price was $251,000 in 2008 for the cover to Escape on Venus, one of the many Edgar Rice Burroughs books Frazetta did covers and/or interior illustrations for. The $1 million USD for Conqueror was beaten in 2010 by the $1.5 million USD sale on Destroyer. The record for a Frazetta ink drawing is $380,000 in 2010 for the cover art to EC Comics Weird Science Fantasy #29.
---
More Frank Frazetta
---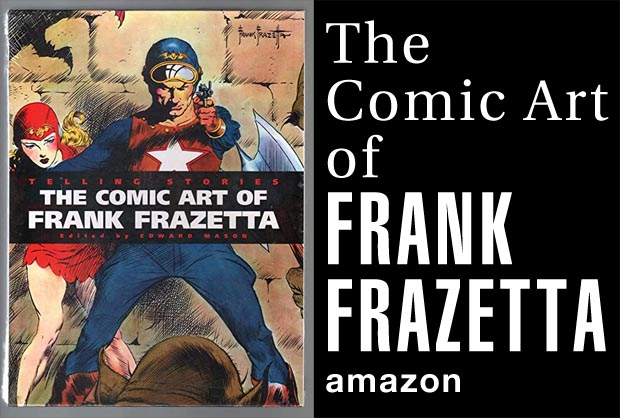 ---
Fantastic Paintings of Frazetta Hardcover – July 21, 2020
by J David Spurlock (Author), Frank Frazetta Jr. (Afterword)
Fantastic Paintings of Frazetta - AMAZON
---
Telling Stories: The Comic Art Of Frank Frazetta-Hardback - AMAZON
---
Frazetta: The Definitive Reference - Amazon
---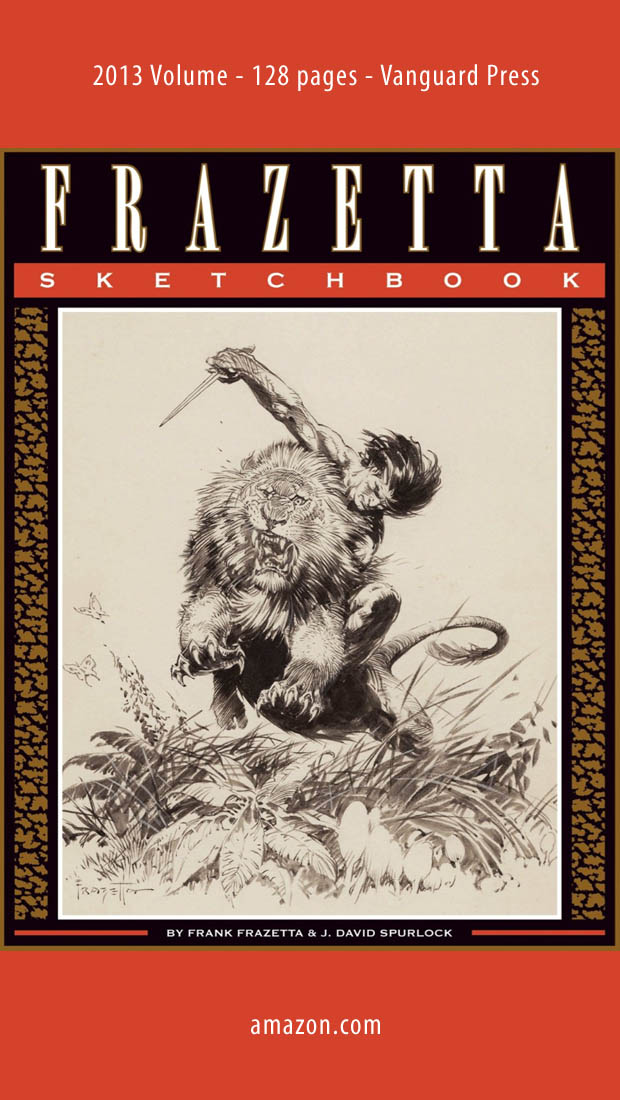 ---
Frazetta Sketchbook (vol II) (Vanguard Frazetta Classics) - Amazon
---
Conan the Phenomenon - Dark Horse Conan historian Paul Sammon looks at all the stages of the character's development, with commentary and archival material from the most integral players in that history, in this must-have book for anyone who's followed the barbarian through any of his incarnations.
---
Frazetta - Painting with Fire by Eleanor Frazetta - documentary - AMAZON
Frank Frazetta - Fire and Ice (Two-Disc Limited Edition) - AMAZON
Harcover Collection: Legacy by Frank Frazetta - AMAZON
---