Archive Page 2146
November 10, 2022
---
Black Adam opening hits $67+ million – MSN Hollywood Reporter
Whew. Thanks to a pair of movies featuring some of the world's biggest movie stars, the domestic box office came alive after a tough fall.
How the Superman cameo was filmed in secret – MSN Hollywood Reporter
---
Find 5 Things Wrong with this Picture pic.twitter.com/rIHiTS6424

— Jeffs Comics (@jeffs_comics) October 22, 2022
---
Superhero movies the only place for "big paydays" – MSN Hollywood Reporter
---
McFarlane shows off Jim Lee Cover for Batman-Spawn Crossover – Comicbook
---
Reviews and promo stories for Black Adam
"Dwayne Johnson's long fight to get Black Adam made" – CBS News
Johnson told "CBS Mornings" co-host Gayle King he loved DC Comics and Superman as a child, but couldn't relate to him. It was different with Black Adam. "When I first saw a 'Black Adam' comic book and I saw the cover, he looked intense. He had brown skin, and he was a superhero? I said, 'That's my guy. I wanna be him,'" Johnson said.
Black Adam production wants the Superman fight to spread over multiple movies – Yahoo
"The Dwayne Johnson Passion Project" – Reuters - MSN
"Did Dwayne Johnson ruin Black Adam by being too much Dwayne Johnson?" – Daily Beast
"The Rock Cuts Loose in Loud, Fun Supervillain Spectacle" – CNET
"Black Adam was going to be Rated R but four rounds of cuts got it to PG-13" – MSN-Variety
"Bad news, critics are not pleased" – Cinemablend
"Negative reviews coming in on Black Adam" – Variety
---
R.I.P.D. 2: Rise of the Damned – Comicbook
One of the weirdest — and arguably, most critically-panned — comic book movie franchises is back for more. This week, Universal Pictures debuted the first trailer for R.I.P.D. 2: Rise of the Damned, a direct-to-video follow-up to the Ryan Reynolds and Jeff Bridges-led R.I.P.D., which was first released in 2013. This new film will be a prequel, focusing on the origin story of Roy Pulsipher, an Old West sheriff who will be portrayed by Burn Notice alum Jeffrey Donovan. The cast also includes Penelope Mitchell, Richard Fleeshman, Jake Choi, and Kerry Knuppe.
---
Paul Dano personal backstory for The Riddler derived from a comic book he made for building up the character for The Batman movie – MSN News
Dano speaks about this journey with GQ, noting that part of his process for any role is figuring out how his character "gets to page one." From that notion was born The Riddler: Year One ("partially inspired" by the Frank Miller classic Batman: Year One). The Batman director Matt Reeves was apparently so impressed with Dano's thoroughness that he connected the actor to DC Comics, and the rest is history.
---
Wakanda Forever starts off with foreign earnings at $10 million, Projections show the tentpole opening to at least $175 million in North America – Hollywood Reporter
---
I was hoping it was not so but his son confirmed it and I'm so very saddened by the loss of Carlos Pacheco. His immense talent brightened every comic he illustrated. Such a beautiful and kind man. Rest In Peace, Carlos. Gone way too soon. pic.twitter.com/g7epXVPAv7

— robliefeld (@robertliefeld) November 9, 2022
---
---
Wm Shatner involved with a Jonah Hex series spin-off from the dead-ended Arrowverse? – CBR
Created by writer John Albano and artist Tony DeZuniga, Jonah Hex first appeared in DC Comics' All-Star Western #10 in 1972. The character is typically depicted as a surly and cynical bounty hunter whose face is scarred on the right side. Despite his poor reputation and personality, Hex is bound by a personal code of honor to protect and avenge the innocent.
---
DC doesn't have a Twitter Blue Check mark, but Marvel does – Bleeding Cool
---
November 9, 2022
---
What the news seems to say: The DC slate coming up:
2024
Black Adam 2
Black Canary
Joker 2
JSA movie
2025
Superman (Man of Steel 2?)
The Batman 2
Wonder Woman 3
Justice League 2
---
---
Henry Cavill signed on for Black Adam 2, Man Of Steel 2 and Justice League 2! Via GFR pic.twitter.com/rGKxz7r8wj

— DCU Geeks (@DCUGeeks) October 31, 2022
---
Mighty Marvel Masterworks Namor the Sub-Mariner Trade edition – comicbook
---
Kevin O'Neill has died – Comic Book
Artist on League of Extraordinary Gentlemen has died – IGN
---
Kevin O'Neill, everybody 👏👏👏 pic.twitter.com/G7Vb0fistp

— Pete Doree - Table 119B Comixology Hall TBubz (@PeteDoree) November 7, 2022
---
It is with enormous sadness that we have learned of the passing of Kevin O'Neill. Our condolences to Kevin's family, friends and fans. https://t.co/pSCsHmrGNx pic.twitter.com/xuZ37awi9t

— Gosh! Comics (@GoshComics) November 7, 2022
---
Black Adam has third week as number 1 film at box office, but next weekend is the arrival of Black Panther Wakanda Forever – Variety
After three weeks of release, "Black Adam" has generated $137.3 million in North America and $319 million globally. It's a solid result, one that improves greatly upon another recent DC entry, 2021's "The Suicide Squad" (which tapped out with $168 million globally while playing simultaneously on HBO Max in North America) and it'll soon pass 2019's Shazam!" (which earned $366 million worldwide). However, the latest Warner Bros. standalone superhero story still has ways to go to justify its massive $195 million production budget.
---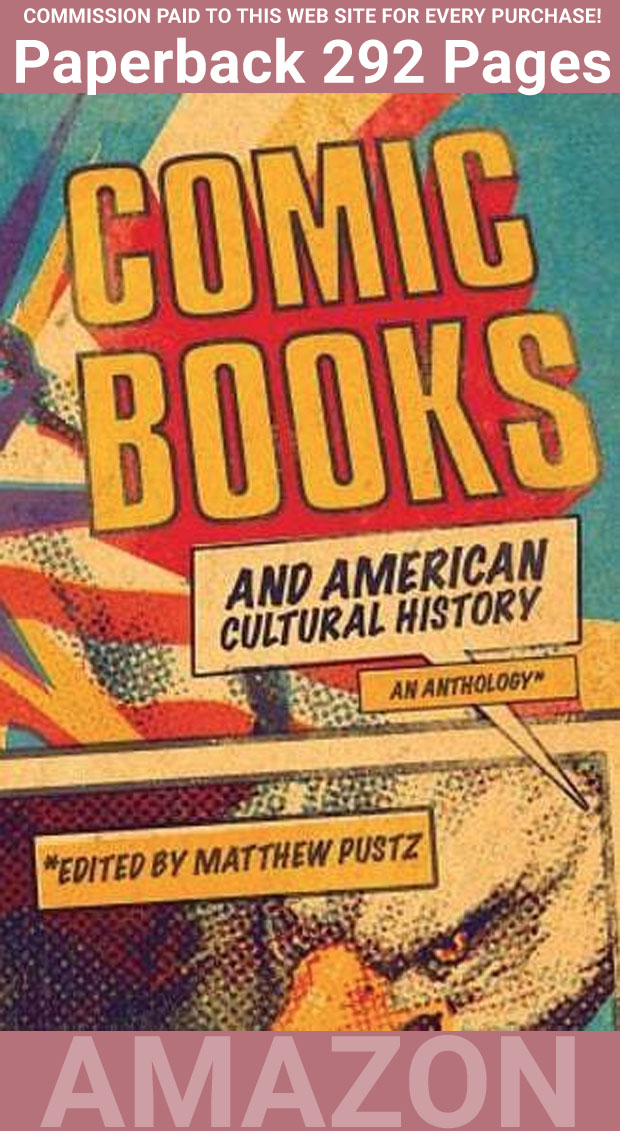 ---
James Gunn in charge at DC and he "emphasized a belief in the benefits of opening a dialogue with fans" – Stories about Gunn and Peter Safran taking over DC movies at Variety and at Hollywood Reporter
---
Comic books on sale 75 years ago today, November 6, 1947 pic.twitter.com/r825J1Vlc3

— Tom Brevoort (@TomBrevoort) November 6, 2022
---
The Riddler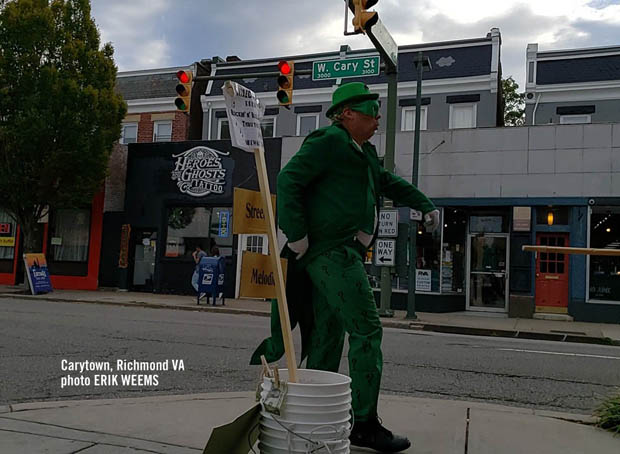 ---
---
Getting closer to the auction date on Rob Liefeld's original concept art for Deadpool – Graphic Policy
The Heritage Auction page for the Deadpool original art
---
Why ain't they make Black Adam R-Rated? Because they ain't going to R-Rate Dwayne Johnson – MSN Movie Web
"There was a thing coming from the director and the producers that, "Hey, we want to make this movie for everybody. Dwayne's got a huge fan base, and he has a family fan base." For us, it wasn't about keeping with any tone of DC, past or present. It was about establishing our tone and our brand and the Black Adam brand.....
What this probably means: You can't obtain ticket purchases from a significant portion of the public by alienating them from the product.
---
---
Review Black Adam - 2022
Black Adam hurtles forward with a glowering Dwayne Johnson as the hero who isn't a hero (and the characters tells you so) but all the same has to fill in that role when the chips are down in the perpetually oppressed country of Kahndaq (which in the course of this tale gets beaten up pretty badly, like Tokyo at the mercy of Godzilla.)
---

---

---
---
Original page November 9, 2022 | Updated December 14, 2022