Archive Page 2145
October 31, 2022
---
FROM OUT OF THE PAST
"How Superhero Movies Lost Their Humanity"
July 12, 2017: Pining for the days of Sam Raimi, Sujay Kumar at Daily Beast analyzes why the current crop of superhero movies don't measure up to past cinema:
"Spider-Man 2 opens and closes with those blue eyes. They belong to Mary Jane Watson, the girl Peter Parker wants but can't have, because superheroes don't have time for that. Between these shots the camera spins from train tops to minivans to montages set to "Raindrops Keep Fallin' on My Head." The movie is never about bombs or bluster or universe-building. It's about a boy who loves a girl.

...For much of the movie Spider-Man isn't even in costume—like when an unmasked Peter stops a runaway train with his back, the weight of the world pushing down on him. Spider-Man 2 isn't without flaws—James Franco doesn't have much to do but gel his hair—yet it's arguably the best superhero film in the genre's short history.

Eleven years later, what went wrong with the superhero movie?

"It's become convoluted corporate destinies," Miles Millar told me. He and Alfred Gough wrote Spider-Man 2's story (The Amazing Adventures of Kavalier & Clay author Michael Chabon is also credited, with a fraction of his draft making it to the film). "Instead of a compelling movie, something which is complete within itself, other agendas are at play, which makes these movies feel less like movies and more like TV shows or product placement for toys. They've literally become not about finding the dramatic core or the emotional stake for the characters."
---
Can Black Adam be called a successful movie considering the immense expense of marketing a superhero film today? – Gamerant MSN
Imagine a world in which Black Adam had flopped. That world isn't this one, the film is doing fairly well, but imagine if it had massively underperformed. What would the repercussions have been? Fans know that when Dwayne Johnson signed on to portray Teth-Adam, he was originally set to be the villain in a Shazam! movie. He's still scheduled to fill that role, theoretically in the third entry in that franchise. Black Adam ends with the big reveal of the return of Henry Cavill as Superman. The film is deeply tied into the rest of the DCEU. Whether the film flopped or not, the character's presence is unstoppable.
---
We fought for years to bring you back.
They always said no.
But to @DanyGarciaCo @hhgarcia41 & myself no" was not an option.
We can't build out our DCEU w/out the world's greatest superhero.
And fans will always come first. Welcome home.
I'll see you down the road.
~ #BlackAdam pic.twitter.com/5HLtxm7a6y

— Dwayne Johnson (@TheRock) October 25, 2022
---
The original Christopher Reeve Superman Costume auctions for $350,000 – MSN People Magazine
---
---
Image Comics going into libraries via LibraryPass – Publishers Weekly
Library Pass's Comics Plus service offers readers access to more than 20,000-plus digital comics, graphic novels and manga through schools and libraries.
---
Black Adam stays number one at box office – Arkansas Online
---
Explaining what is the Golden Age, the Silver Age, Bronze, etc – Games Radar
---
How Love and Rockets "stayed punk all these year" – GQ.com [Does GQ know what punk is?]
---
NOW IT CAN BE REVEALED! On December 14th, @Marvel relaunches a new @Iron_Man series featuring 8 connecting variant covers, utilizing the giant Hall of Iron illustration which I created last year. Colored by Paul Mounts, the 8 will form a single image with every armor ever made. pic.twitter.com/bKbilqkh0y

— Bob Layton (@Bob_Layton) November 2, 2022
---
$1000 artist contest for book covers in Ann Arbor - contest for Michigan artists – Click on Detroit
---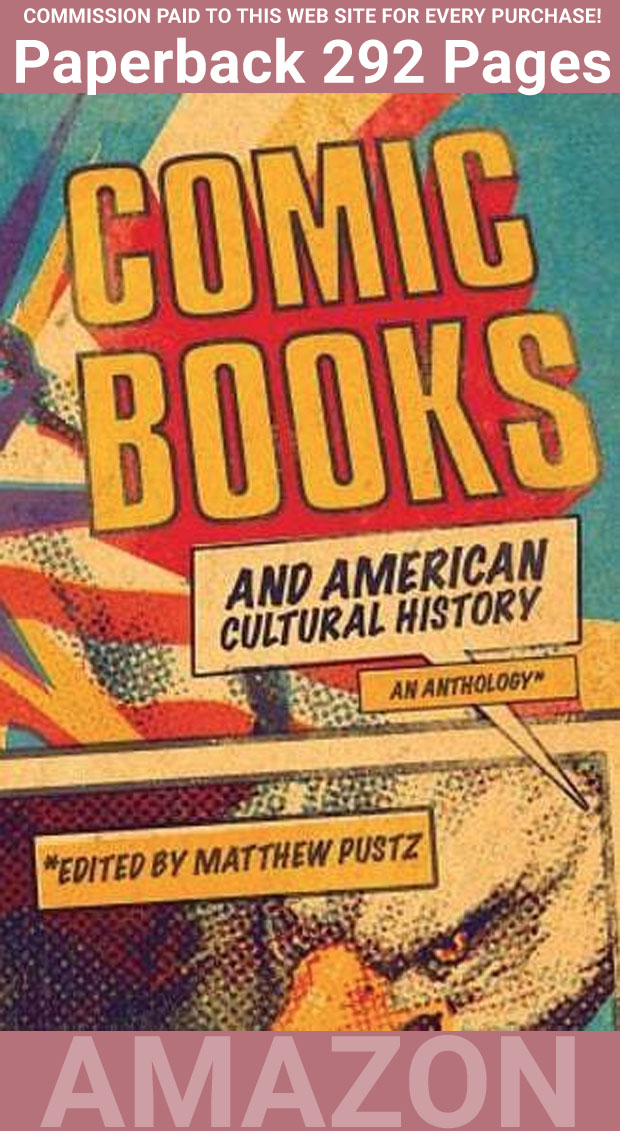 ---
Stan Lee's former manager Keya Morgan has theft case dismissed by judge in Los Angeles – CNN News
---
The status of the comic book publishing industry – Publishers Weekly
The article discusses impact of inflation on sales (it hurts) but that in general, retailers are "upbeat" about prospects for the industry. It talks about how Diamond has lost some of the big companies (that is, Marvel, DC, Image, Dark Horse, IDW, all absent from this event), but Diamond is now diversifying "into other business segments" in particular a collector service being called "Ironguard."
Comics industry publishers and retailers gathered in person for the 2022 Diamond Retailer Summit, held October 26-28 in conjunction with the Baltimore Comic Con. The event was attended by about 250 retailers representing 200 stores, and two dozen publishers and vendors ....the meeting was also notable for being the first since the industry upheaval that followed in the aftermath of Diamond's 2020 temporary closure during the pandemic. Since then, Marvel and DC, the two biggest direct market publishers, have both left Diamond – DC for Lunar, a new distribution company, and Marvel for Penguin Random House Publisher Services. Dark Horse and IDW, among the top five comic publishers, have also left for PRH.
---
Cristin Milioti will star opposite Colin Farrell in 'The Batman' spin-off series 'The Penguin.'

She will play Sofia Falcone, daughter of Carmine Falcone, who was played by John Turturro in the film. Sofia is fighting with The Penguin (Farrell) for control of the city. pic.twitter.com/x3ESs6OOPz

— Film Updates (@FilmUpdates) October 31, 2022
---
Gargolyes biggest seller of the year for Dynamite – comicbook
...Not only has the upcoming comics launch refueled the fandom behind the cult classic, but it is also officially Dynamite's highest selling comic of the year. While attending the annual Diamond Retailer Summit at Baltimore Comic Con on Saturday, executives with the publisher revealed over 100,000 copies have been sold across the various covers for Gargoyles #1.
---
Comics you can't own because they're too expensive – MSN CBR
---
Namor clip for Wakanda Forever
---
Sometimes finding just the right costume can be tricky. pic.twitter.com/3IVVlFFETw

— ComicsintheSpookyAge👻🎃🧛‍♂️🧟‍♀️💀🧟‍♂️🧛‍♀️🎃👻 (@ComicsintheGA) October 31, 2022
---
The Wakanda Forever premiere
Press at KTLA
Black Panther: Wakanda Forever" is as epic as Marvel sequels get. The story is hugely ambitious and thematically rewarding with gut-wrenching twists and turns throughout," tweeted Germain Lussier of Gizmodo. "You feel the length but it's fun, wildly beautiful, and has the best credits scene in Marvel history, no contest."
---
Another Manga Sales Record with Chainsaw Man
Story at comicbook
According to a new report from the website Oricon, Chainsaw Man currently has eighteen million copies in circulation for its twelve manga volumes released to date, which is especially strong considering that we're still in the early days of the new anime series.
---
Henry Cavill goal is "an enormously joyful Superman" for Man of Steel 2 – Gizmodo
---
The reality of Marvel's Reality Stones is that they're really expensive – Los Angeles Times - MSN
You can buy them!
That original assemblage was valued at over $25 million, while this individual piece ranges from $1,500 to $20,000.
---
Twitter with verification vs. Twitter when I refuse to pay $20 a month for it pic.twitter.com/knP5vEGg2v

— Lynda Carter (@RealLyndaCarter) October 31, 2022
---
James Cameron says to Marvel and DC: that's no way to make a movie – The Wrap
When the conversation turned to taking risks, Cameron responded by comparing himself to the two big players in the fantasy/science fiction game – DC and Marvel. "I also want to do the thing that other people aren't doing. When I look at these big, spectacular films — I'm looking at you, Marvel and DC — it doesn't matter how old the characters are, they all act like they're in college. They have relationships, but they really don't. They never hang up their spurs because of their kids," Cameron said.
Cameron is associating the DC and Marvel films with "regular" feature films, but a more appropriate comparison would be with old-timey movie serials which were serialized segments of a much larger tale.
His particular criticism that the human relationships within the DC/Marvel films are not realistic is valid. In a way, the proper understanding of the superhero films, as per relationships, is that they are akin to the relationships of the pre-streaming television shows which had relationships that stayed in stasis season after season, though they might heat up (or break) just before the end of a season to set the stage for what the next season would "repair," or to have the storylines accommodate a departing actor or introduction of a new one.
---
Hugh Jackman and Ryan Reynolds talk up their coming Deadpool movie – Comicbookmovie
---
In two weeks begins the determining of who goes to the 2023 San Diego Comi-Con – MSN News
---
Pre-Comics-Code horror Comics Auction – Heritage Auctions
These 812 horror and crime comics (plus smattering of other genres) provides an overview of styles leading up to the introduction of the code and the abrupt "calming down" of content in comics. One element quite clear is how closely linked the drawing styles and even the visual subject of 1970s underground comics are derived out of 1950s pre-code.
---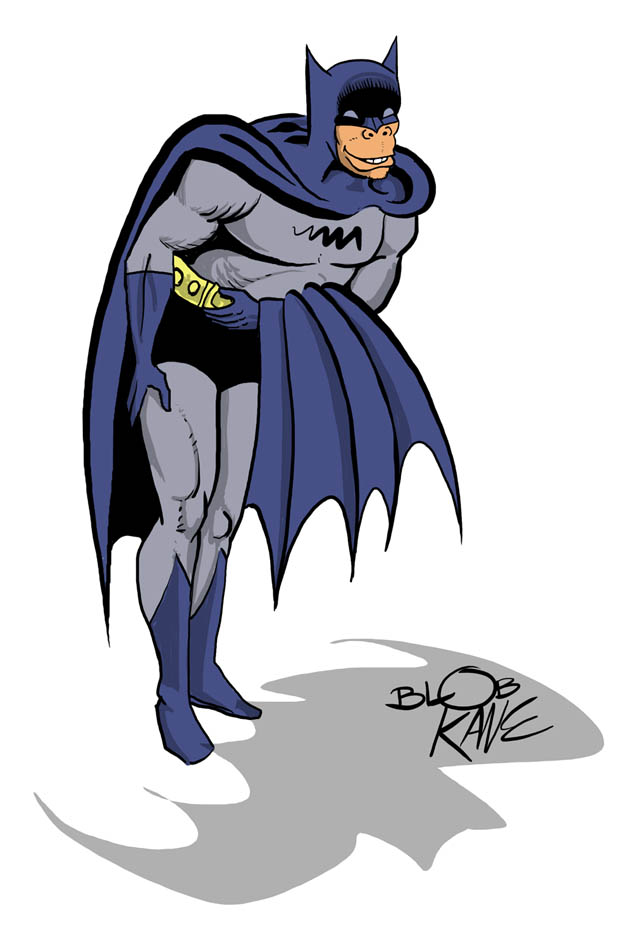 Bat-Gorilla by Blob Kane
---
#MarvelComics' #JohnBuscema and #StanLee teach how to #ink #superhero #comicbooks the #Marvel way in #1988. pic.twitter.com/WoXUZMwOKj

— ComicBookHistorians (@Comichistorians) October 18, 2022
---
Rare Liefeld Deadpool original art to test the comic art market – Forbes
Since the start of the pandemic, prices for original comic book art sold at auction have gone through the roof, but as the economy has cooled, will the demand continue? Heritage Auctions is about to find out with unique offering of historically-significant items by a highly-collected artist making their debut at the company's November comic and comic art event.
The items in question are the preliminary designs that artist Rob Liefeld drew for the pages introducing Deadpool in 1990's New Mutants #98. Deadpool was an instant breakout hit for Marvel and Liefeld, and has since become the title character in a film franchise whose first two installments grossed $1.6 billion worldwide.
The Heritage Auction page for the Deadpool original art
---
The Return of the Henry Cavill Superman – Uproxx
Cavill confirming his Superman return arrives on the heels of reports that Warner Bros. Discovery is aggressively looking to get Man of Steel 2 off the ground as the newly-merged conglomerate undergoes a reshuffling of the DC Comics franchise that will emphasize theatrical releases over streaming titles.
---
Today's featured grab, Captain Marvel #32 (1974) $5 pickup!

Cover art by Jim Starlin#comicbooks #CaptainMarvel #marvelcomics #DraxtheDestroyer #Thanos #IronMan @Big5Army @spyvinyl @comicfoil @Marvelman76 pic.twitter.com/t1AaIk64Du

— Vinson Loves Comics (@Faustuszero) October 24, 2022
---

---

---
---
Original page November 9, 2022