Archive Page 2119
January 20, 2022
---
BATlash against new Batgirl Costume – UK Express
A vocal section of fans has been calling out the reimagined look, with many of them taking to Twitter to share their disdain. @oz_0147 wrote: "Nice cosplay!" While @tproz40 added: "Looks like a CW costume."
Since the image dropped last week, the cast and crew have remained silent on the situation – until now. Taking to Instagram, director Adil El Arbi shared the meme of Batman slapping Robin that has been circling the internet for years. He changed the text in the speech bubbles, with Robin saying: "It looks like a cospla…." Before Batman slaps back saying: "STFU and wait for the film."
---
"Big Shonen Jump Announcement coming" – Comicbook
---
Batman Oreo Cookies – Yahoo News
---
New Moon Knight promo trailer – Deadline Hollywood
Moon Knight stars Oscar Isaac, Ethan Hawke and May Calamawy. Mohamed Diab and the team of Justin Benson & Aaron Moorhead directed the episodes. Jeremy Slater is the head writer, and Kevin Feige, Louis D'Esposito, Victoria Alonso, Brad Winderbaum, Mohamed Diab, Jeremy Slater and Oscar Isaac are the executive producers. Grant Curtis, Trevor Waterson and Rebecca Kirsch serve as co-executive producers.
---
Doctor Strange and the Madness of Reshoots now concluded, production wraps – Comicbook
---
Tribute event for George Perez Monday Jan 17 on You Tube
---
The Joss Whedon/Snyder Cut of Justice League is again in the news
The back stage minutia about Justice League is starting up again:
"Joss Whedon Opens Up About Past Misconduct Allegations; 'Justice League' Actor Ray Fisher Responds" – Deadline Hollywood
"Ben Affleck says Matt Damon influenced his decision to quit as Batman after Justice League" – Yahoo News
"Jeremy Irons Says Snyder Cut 'Couldn't Have Been Worse' Than 'Dreadful' 'Justice League' - The Oscar winner is in no rush to revisit the troubled DC film" – Indiewire
"Joss Whedon addresses the Justice League situation, claims Warner Bros. lost faith in Zack Snyder's vision" – MSN News
"Former Warner Bros. Exec Says Zack Snyder's Personality Hurt His Movies" – Comic Book
More about the Snyder Cut of Justice League
---
British comic book art going into auction – Down the Tubes
---
Y The Last Man TV show is defunct – Slashfilm
As Fark put it: "Well, next time don't make your characters completely detestable"
---
Shades of Professor X, Justice U show coming – Hollywood Deadline
David Ramsey is putting together a new gang of superheroes for The CW. The actor, who plays John Diggle in Arrow as well as a number of other DC-related series, is to headline Justice U, which is in development at the youth-skewing broadcaster.
Ramsey's Diggle is a former bodyguard and master sergeant in the U.S. Army as well as co-founder of Team Arrow. In the new series, which is set in the Arrowverse, after years of fighting alongside masked heroes, Diggle embarks on a new mission to recruit five young meta humans to live undercover as freshmen at a prestigious university.
---
Spider-Man No Way I'm Not the New Standard for a Hit in post-Covid Cinema now passes $1.6 billion – Deadline Hollywood
Notably during the frame, this Spidey scaled new heights in Latin America, becoming the highest-grossing film of all time in Mexico ($72M cume) and the No. 2 movie ever in Brazil ($50.4M), Central America ($12.6M) and Ecuador ($7.9M).
The Tom Holland-fronted phenom also crossed $100M globally in IMAX with an estimated $101.2M through Monday. This is only the 11th title in the company's history to the milestone. Overseas markets make up $40.7M of the total.
---
Why are comic book heroes orphans? – UK Guardians
---
Black Panther II Wakanda Forever shooting again – Slash Film
---
Pattinson: Is Batman even a hero? – MSN Cinemablend
This isn't the first time Robert Pattinson has alluded to the idea that he doesn't totally buy into Batman being purely a superhero. In 2019, he said that he didn't think he's one at all because he doesn't have superpowers. However, this read on the Caped Crusader's hero status seems to have less to do with logistics and more to do with his psychology and actions.
Fans who have been following the production of The Batman probably won't be too surprised by this revelation, though. There have been plenty of hints that Reeves' film will show a unique rendering of Gotham City and its inhabitants. Back in 2017, before Pattinson was even cast, the director said the movie will have a Hitchcockian vibe, and that it would give us a chance to see Bruce Wayne's world through his point of view.
---
The actors who didn't get to play Batman – Inside Nova
---
Mike Zeck's page 25 from 1984's Secret Wars No. 8, featuring black-suited Spider-Man sells for $3.36 million
Auction page at Heritage Auctions and their press release
Story at MSN News
Another page from the same comic was sold for $288,000. Together, the two pages of Spider-Man history sold for $3,648,000, Heritage Auctions said. "Today's results prove what we've long been saying: Comic book art is as beloved and valuable as anything put on canvas," said Joe Mannarino, who heads Heritage Auctions' department of comics and comic art in New York, in a statement.
---
Copy of Action Comics #1 goes for $3.18 million – Cheatsheet
The CGC graded the issue a jaw-dropping FN 6.0, making the copy sold one of the finest still existing today.
---
The Batman tie-in merchandising is starting to be rolled out – Comicbook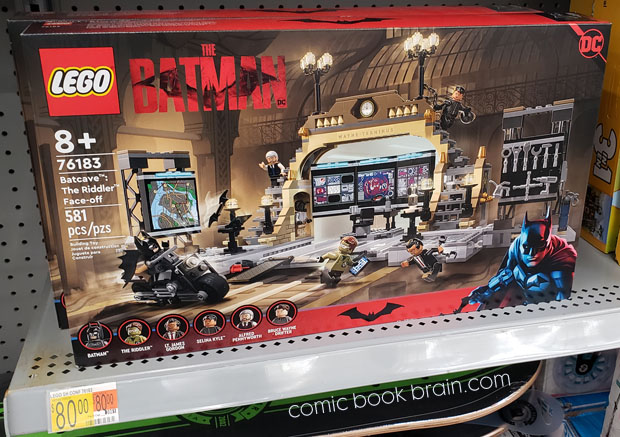 Warner looks to have a lot riding on this newest iteration of the Bruce Wayne Family tragedy:
...WarnerMedia Global Brands and Experiences recently announced that the largest collection of Batman film products in more than a decade will debut alongside the movie.
---
Fantastic Four movie starting to cast? – MSN News
---
Rob Liefeld comic book publishing straight into NFT – Hollywood Reporter
Liefeld, who is a comic art collector, has been watching the NFT space grow over the past 18 months as noteworthy creators such as Frank Miller and Matt Kindt, and publishers such as DC and Marvel, have entered the space. The medium rose to mainstream prominence in the comic space in early 2021, when DC artist Jose Delbo sold $1.85 million worth of NFT art featuring Wonder Woman, the hero he worked on in the 1970s.
Liefeld plans The Defiants to be the first of four titles he introduces via NFT. He actually began work on the project four years ago, before the explosion of NFTs and decided it was the right distribution model for the project.
---
Official The Batman web site which features mainly the movie promo preview
---
What? Superman prison rape comic? – Geeksgamers
---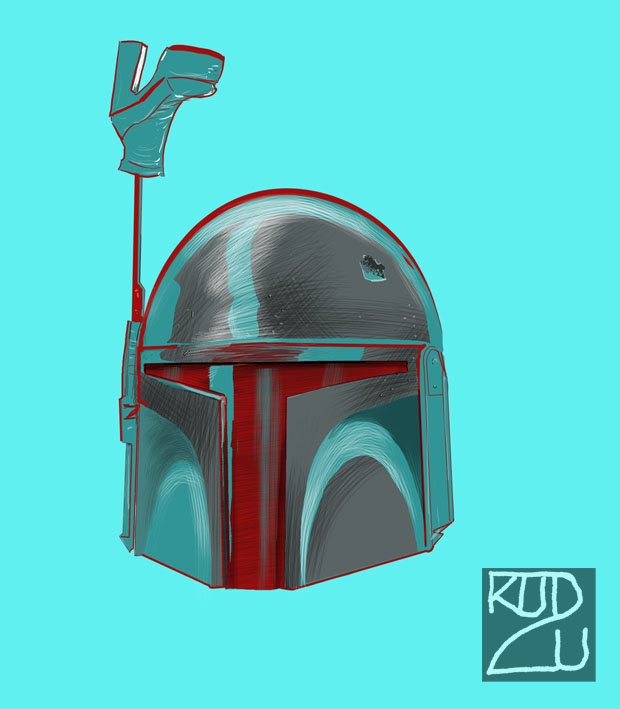 Review: The Book of Boba Fett
Two episodes into the new Disney+ Star Wars show and two elements are clear: they're heavily borrowing from Western TV show dynamics, and secondly, they're in a late John Ford sort of sentimentality toward the Tusken Raiders.
The show is pretty light-fare and is truly interesting in how it is wrapped up in Star Wars-ish visuals, trying to generate a genuine other-world atmosphere without the easy method of just dragging the characters into a catina scene with requisite alien music band playing and Jim Henson looking characters sitting on bar stools.
The second episode featured a battle to stop a desert-crossing train and the action sequences are well done, but why the train is doing what it is doing, how it is doing it, and why the Tusken's are annoyed isn't clearly communicated, but passed off with a sort of "you should already know these answers" mentality in the writing, something that is problematic for a lot of current era comic book writing but is clearly now rooted itself into these streaming shows, which is basically just TV (which is probably where this writing problem originally came from). Why must the audience work out what the writing or story telling is not clearly explaining? It reminds me of one of those classic bitter comments from Hollywood directors: just keep the action happening, the audience doesn't care if it doesn't make sense.
Temuera Morrison is fine as Boba Fett, and the parts of the first episode in which he is captured and then must struggle through mostly hand gestures and facial expressions to communication with the Tusken Raiders is well done.
The action taking place on Tattoine looks like Star Wars 1977 enough that it is recognizably David Lean derived, which means it is bona fide Star Warsian.
Where's the story headed? Looks like stereotypical Western movie settlers vs Indians, but who knows? There's five more episodes to go.
---
You can now get a surfing Batman figure – based on the Adam West Batman show – I'm an Amazon affiliate and when you buy this at Amazon they will eventually hurl some peanuts to me as a commission. When the peanut pile is tall enough, I buy a book with it. And this is the book I intend to buy.
Statue based on the Nov 16, 1967 episode: "Surf's Up! Joker's Under!"
---
21st century problems: is there an objective audience measurement service for streaming shows?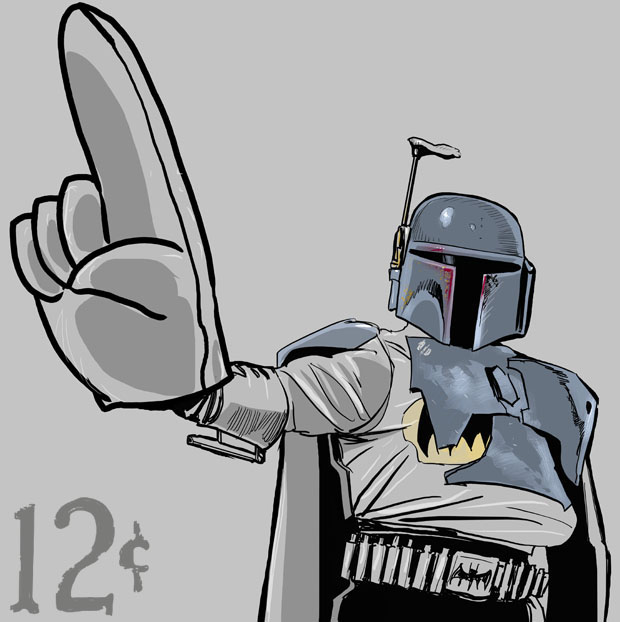 Claim that Book of Boba Fett is "most in demand" new show – TheWrap
But this article says "Disney+'s new 'Star Wars' series 'The Book of Boba Fett' hasn't caught on with audiences as quickly as 'The Mandalorian'" – Business Insider
One of the things that stands out in reading entertainment news sources is that so many articles are written like cheer leading pieces on the merits and flawless attributes of whatever the big companies are putting out (as if advertising revenue might somehow be tied to coverage, and the better coverage will quicken higher revenues).
But how to know what are the actual audience sizes for these programs coming across the streaming systems?
Adweek (Dec 22, 2021) says:
Media needs to be accountable and we think that currency testing with new third-party measurement partners will propel the industry forward faster for our clients.
This Forbes article from Sept 2021 says:
The future of media measurement lies in ensuring that the measurement moves at the same pace as the audience and the rate of technology. The media industry is facing unprecedented change both in the globalization of content and dramatically changing consumption behavior by the consumer... Therefore, future measurement must deliver a total picture of the audience in an increasingly fractionalized media environment. And we have to have one truth set...
There are measuring systems, though, which provide a measurement, the problem is that (in the example below) Disney+ reports 110 million subscribers, versus the service's 3 million households survey size:
Deadline Hollywood (Nov 29, 2021):
'Hawkeye' Viewership 40% Behind 'Loki' Premiere In Samba-Measured Disney+ Homes
The first episode of Marvel's Hawkeye on Disney+ drew 1.5M U.S. households over the Wednesday-Sunday holiday stretch, while 1.3M stuck around and watched the second episode. This is according to the latest streaming viewership stats from Samba TV which measures 3M U.S. households...
Currently, it is up to the corporate parents of the streaming services to release "internal data" which indicates the true viewership numbers for programming. This article from NY Post (November 16, 2021) points out how dependent audience "truth" is upon what a corporation says:
Netflix's decision to release more data comes in response to criticism that it isn't transparent enough about its viewership numbers. ...Netflix said it will begin regularly reporting viewership numbers for its top movies and shows, marking a shift in strategy to release internal data. The streaming giant — which had been notoriously tight-lipped about such data in the past — said it will report every week how many hours customers spend watching its top 10 TV shows and movies, for both English and non-English titles across its service.
---
Original cover art for The Defenders #1 getting auctioned – Sal Buscema art – Heritage Comics auctions
---
"How George Perez changed comic books forever" – Looper
---

---

---
---
Original page January 10, 2022