Archive Page 2120
January 24, 2022
---
Superman sales dropping after changes – Bounding into Comics
---
Spider-Man No Way I Stop Selling Tickets Now is back as number one film in America – Variety
It's rare for any film to secure the No. 1 slot in its sixth outing, though "Spider-Man: No Way Home" didn't have much in the way of competition. In fact, you would be forgiven if you'd never even heard of this weekend's two new nationwide releases — Universal's faith-based romantic drama "Redeeming Love" and the Gravitas Ventures fantasy adventure "The King's Daughter," which was filmed eight years ago (and not in a Richard Linklater/ "Boyhood" way). Neither film managed to make a dent at the box office...
Worldwide earnings at $1,691,110,988 – Boxofficemojo
---
The Rocketeer is coming in new series – Geek Tyrant
The comic is titled The Rocketeer: The Great Race, a four-issue series by writer and drawn by Stephen Mooney. The story will see our "intrepid stunt pilot Cliff Secord take part in an air race that runs from California to France...
---
CNET says if you don't like superhero comic books, you should read SAGA
---
Sacramento Comic Art Clinic for Girls – Yahoo News
---
Spider-Man Comic relaunch – Gamesradar
---
The rise of the comic book medium: book review – The Nation
Blame the comic book. Cheap and transportable, a trove of infantile fantasy and psychosexual Pop Art, often spiced with egregious stereotypes and nativist aggression, this humble medium was for a time the United States' most ubiquitous cultural ambassador. Such is the thesis of Paul S. Hirsch's Pulp Empire: The Secret History of Comic Book Imperialism...
Hirsch ends his history with the rise of Marvel. The saga has continued into the present day, however, with the superheroes invented by Marvel and its rival, DC Comics, dominating Hollywood, once again offering the world a questionable image of the United States and perhaps the way our culture views itself. Pulp Empire does not elaborate on this latest chapter. Rather, its alternately admiring and adversarial—not to mention obsessive—comic book history documents, with passion and disappointment, one fan's discovery that his idol has two faces and feet of clay.
---
The Batmuscles of The Batman – Uproxx
That really came back to haunt me. I just always think it's really embarrassing to talk about how you're working out," he told MovieMaker. "I think it's like an English thing. Unless you are in the most unbelievable shape, where people are just genuinely curious, going, 'How have you achieved, like, physical perfection?' or whatever."
---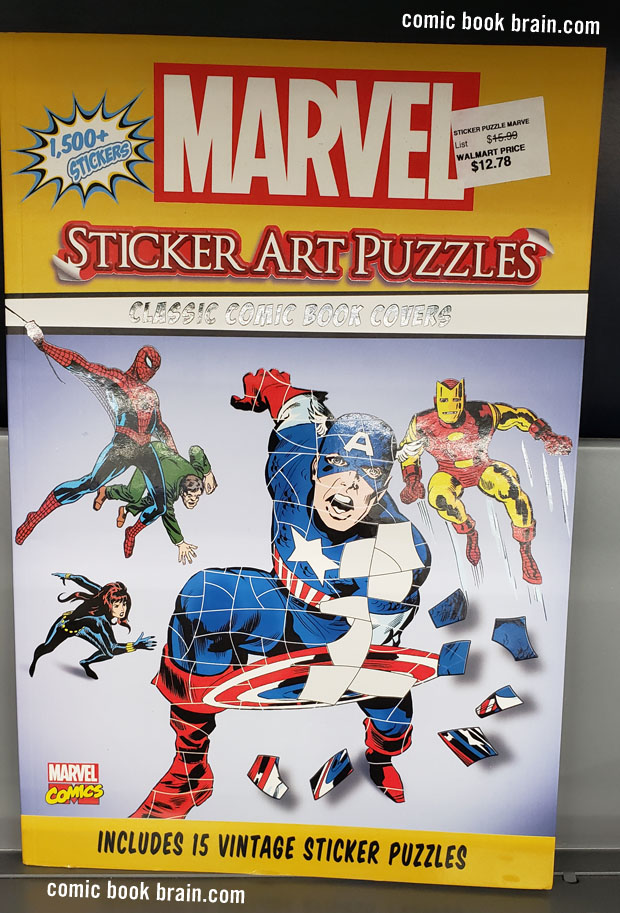 ---
Talking up the "epic" IMAX version of The Batman from Matt Reeves and Pattinson – Cinemablend
---
The coming She-Hulk TV Show – Oklahoman
---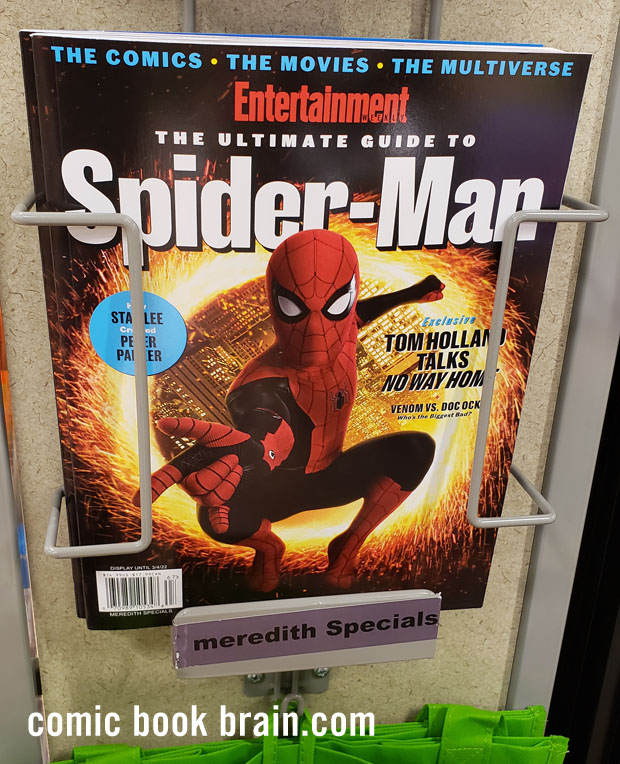 On the grocery store cashier racks
---
The Batman movie coming in March is reported to being three hours in runtime – Cinemablend

If you're moving into David Lean length movies, better have David Lean quality films.
---
Kong Kong Monsterverse, Titans, coming to APPLE TV+ – Deadline
---
Is this correct?
As Manga Continues To Dominate Comic Sales, DC Comics' Latest Gimmick Is To Kill Off Batman, Superman, Wonder Woman, And The Justice League..."
Story at Bounding into Comics
---
Free Comic Book Day 2022 details – MSN News
---
Emergency alert in Missouri about Batman and the Joker sent out – MSN News
Today, a routine test of Missouri's Blue Alert system was inadvertently sent to wireless devices statewide. The Patrol regularly tests the Blue Alert system to ensure it works properly when needed," the release read.
The erroneous message, meant to be part of a test of the state's blue alert system on Tuesday, read "Gotham City MO purple/green 1978 Dodge 3700 GT," seemingly a direct reference to the type of vehicle used by the Joker's gang in the 1989 Tim Burton film Batman.
---
Andrew Garfield says there should be some more Spider-Man movies with Tobey Maguire and Tom Holland – Variety
---

---

---
---
Original page January 28, 2022