Archive Page 2092
July 27, 2021
---
Winston Duke is voicing Bruce Wayne and Jason Isaacs is doing Alfred for Batman podcast show – MSN News
---
Comic book store attrition continues: Hally's closing in Colorado – MSN News
Halley's Comics, 322 Walnut St, Fort Collins, CO 80524
---
Q. Why are Marvel movies making more money than DC movies?
A. "The source material."
I think one of the issues is that Marvel's had consistent leadership for the last 15 years or more, whereas DC hasn't. There have been all of these changes in terms of who is running DC. That is fundamentally very hard. It's hard to make any headway when leadership is changing. One of the other things that's made Marvel incredibly successful is all of their adaptations are true to the source material. Ant-Man feels like Ant-Man. The Hulk feels like the Hulk. They don't try to change things up. I would say, try to hew closer to what was the original intent. So, it's having a consistent universe, having consistent leadership and staying true to the source material."
The big question answered by David Goyer - MSN News
---
Promo building for THE Suicide Squad
Margot Robbie thinks The Suicide Squad, from the horribly beautiful mind of James Gunn, might be "the greatest comic book film ever made." Described by the Guardians of the Galaxy filmmaker as a spiritual sequel to the John Ostrander comic books that inspired The Suicide Squad...
Article at Comicbook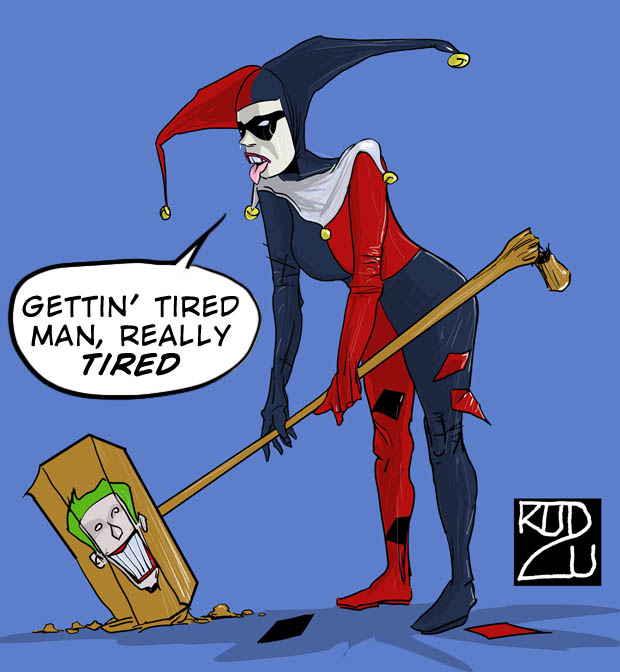 But also:
"Margot Robbie Says She Needs a 'Break' from Playing Harley Quinn After 3 Movies in 5 Years" ... People online
---
Two new "mediocre studio releases" provide "blah box office" and Black Widow contracts further by 55%
Here they're talking about G.I. Joe Snake Eyes and Old:
...it's questionable whether we can blame the delta variant. These two movies, which received lackluster CinemaScores of C+ and B-, are opening roughly right in line with their estimates. If both of these movies were A CinemaScore titles and completely missed their projections, then it would be quite feasible to squarely blame the delta variant.
The article contains a question about why Hasbro and Paramount went in this direction to try an exploit a "spin-off" featuring Snake Eyes when they've not properly paid attention to the main G.I. Joe line for so many years.
Story at MSN Deadline Hollywood
Black Widow(Production cost reportedly $200 million) crosses the $150 million dollar mark for domestic earnings
Domestic money: $154,806,683
International money: $160,100,000
Global total: $314,906,683
Numbers at Box Office Mojo
---
---
Michael Keaton as Batman in the Batgirl movie?
Isn't this really a TV Movie? Story at Wegotthiscovered
---
Comic books sales have big future ahead, but they're mostly talking about Manga
Story at SB Wire
Definition: A comic book which is also commonly known as a comic magazine is a form of publication that comprises of the comic's art in the form of a sequential juxtaposed panel which signifies individual scenes... Japan is said to be the largest market for comic books. By 1995, the manga market in Japan was esteemed to be at an approximate value of USD 6 to USD 7 billion having annual sales of 1.9 billion. The greatest comic book publisher in the United States is the manga distributor Viz Media, which is followed by the DC Comics and further by the Marvel Comics. Apart from Japan, the major comic book market is said to be in France, wherein the Franco-Belgian comics and the Japanese manga represents a total of an approximation of 40% of the market, that is further followed by the American comics having an approximate of 10% of the market share.
---
Louieville Comic Book store article on coming Free Comic Book Day – WLKY Kentuckey
---
---
Black Widow's numbers are not good news for theater chains
Or so says Wall Street Journal
July 23, 2021
---
Thery're talking about making a film version of Batman: Dark Victory – Comicbookmovie
And "sneak peek" at The Long Halloween Part 2 – SYFY and are they going to stay true to the graphic novel? – IGN
---
Record comic books sales and the expanding Newbury Comic Book chain – stamfordadvocate
---
About the cancelled Superman game Blue Steel – MSN News
---
Batgirl TV Movie to feature Leslie Grace
Story at UPI Press
---
Manga title One Piece beating Batman in sales?
Story at Comicbook
---
Kickstarter comic book titles are growing funding numbers to new records
Story at SN Gamesradar
---
Blade reboot movie trying to pin down a director – Yahoo News – looks like they want Bassam Tariq
---
Batgirl movie casting begins – Gamespot
---
Superman and his Jewishness
Its core thesis — that the world's first superhero was as Jewish as Tevye — goes beyond shallow notations. Sure, The Big Blue Boy Scout's creators were named Siegel and Shuster. And you don't need a degree from Hebrew University to recognize that Jor-El placing his son in a space capsule rhymes with Moses's trip down the Nile. But Schwartz's close reading of the material goes much further and exposes a tidal wave of signifiers. Moreover, his writing tightly laces his theories with Jewish history and texts.
Story at Times of Israel
---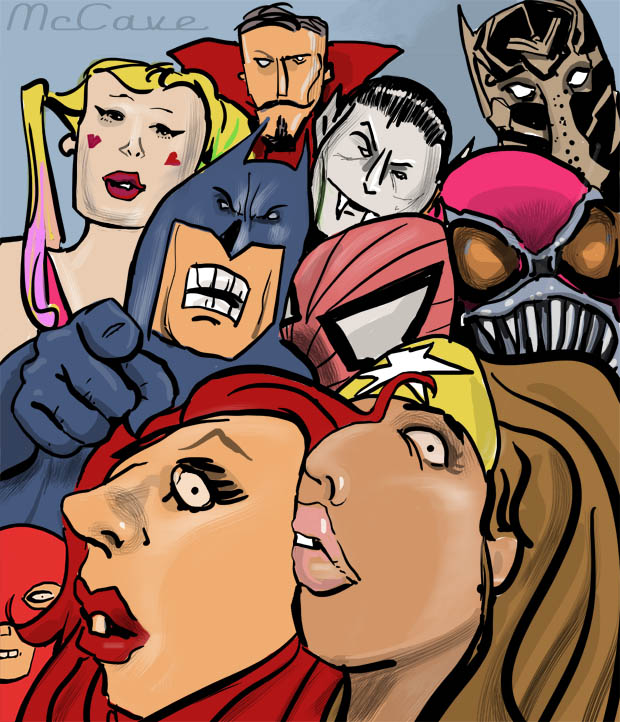 ---

---

---
---
Original page July 28, 2021