Archive Page 2081
May 3, 2021
---
The big plans for Captain Marvel
Disney and Marvel have a wish list at MSN News
---
Fortnite earned $9bn in two years - with 80m monthly users in June 2020. – Eurogamer
---
Controversy of Warner releasing 4K HD Blu Ray of the Joss Whedon 2017 Justice League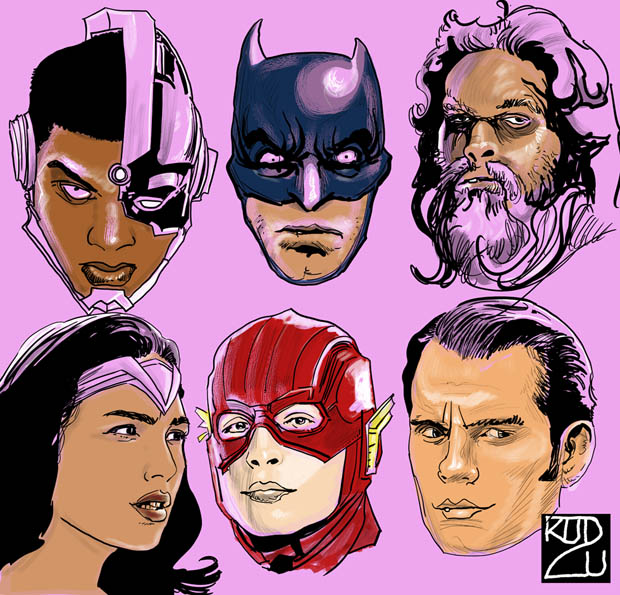 Is it bait-and-switch? Is it sabotage? Is it bad, bad timing? Is it just an easy cash run?
More on the Joss Whedon 4K Justice League
---
---
Artist John Paul Leon has died
John Paul Leon, a beloved comic artist known for his work on titles like Static, Earth X, and Batman: Creature of the Night, has passed away at the age of 49.
Obit at Comicbook
---
Morbius gets another delay
Moved another week back - Updated 2021 Movie release list
---
Marvel finishes titling Black Panther II (It is now Wakanda Forever) and Captain Marvel II is now The Marvels
Story at Hollywood Reporter
The coming comic book movie slate
---
The Tim Burton 1989 Wayne Manor is in The Flash movie
Story at Monsters and Critics
---
Manga adaptation Demon Slayer is at top of the box office
Story at People Magazine
---
Composer Danny Elfman talks about what wasn't done right with his score for the 1989 Batman film
Story at MSN News
---
Manga sales are "exploding" - Comicbook
---
List of cancelled 2020 Marvel titles
Story at Newsarama Gamesradar
---
The Marvel, Penguin Random House Publishing "Comics Distribution Pact"
Story at Publishers Weekly
---
Free Comic Book Day returns
Story at Times News
---
More Batmobiles of America
Story and photos at Sun Journal
---
List of Marvel Comics for Free Comic Book Day
Story and some images at Flickering Myth
---
Batmobile
This real-life, full-size New Batman Adventures' Batmobile is tricked out with rocket launchers, machine guns, the requisite afterburners, and pretty snazzy light effects, including a pair of infinity taillights."
Story at Mike Shouts
---
National Superhero Day
April 28 is National Superhero Day. We're celebrating all superheroes, including police, firefighters, military, medical professionals, and, of course, the comic book superheroes.
Story at WPDE
Story also at MSN News
---
China is "global box office champ" now
For a direct and more recent comparison of Hollywood's woes and China's rise, one need only look at the recent opening of Warner Bros.' Godzilla vs. Kong. The monster-movie smackdown earned a considerably robust, COVID-era record $48.5 million at American theaters during its first five days after opening on March 31. So far, it's made roughly $86.6 million in U.S. theaters, though viewership figures haven't been disclosed from HBO Max, where it is simultaneously streaming. Over in China, though, where most theaters currently operate with a 75-percent seating capacity, the film opened on March 26 and brought in $70 million in its first weekend alone. The movie has made $183 million in China to date...
Story at Newsweek - MSN
King Kong vs Godzilla is now set for March
---

---

---
---
Original page May 12, 2021