Archive Page 2037
---
Ghost Rider gets the axe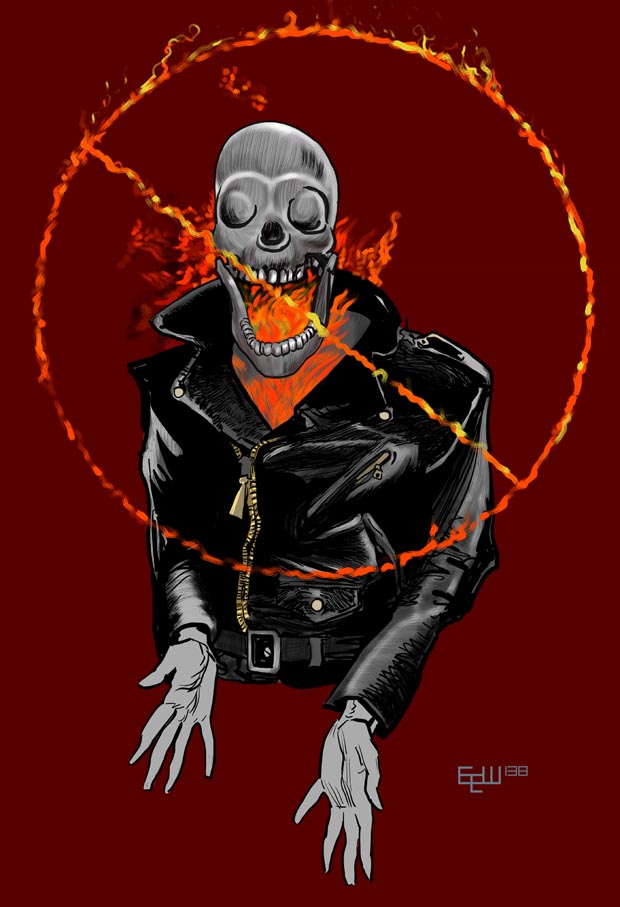 Marvel drops the curtain with issue #7, and also drops some Ghost Rider One Shots - story at MSN News
---
The DCU HBO Film Library
Well, now I'm starting to understand all those puff pieces around the internet praising the Joel Shumacher Batman films. It looks like a support effort for the HBO/DC deal, which now seems a bit short-lived or at least short-changed. Or as Fark put it: HBOMax's DC film library is, much like the DCU, is a confusing mess
Back in June, Max caused a hubbub among DC fans when it revealed that, just a month into operations, a chunk of the already-sporadic DC movie content on the platform was set to leave, leading to HBO and Warner announcing plans for regular rotations of the DC content available on Max. Just a few weeks later, the studio partially backpedaled... To make things even more confusing, Batman Begins and The Dark Knight will also land on NBC's rival streaming service, Peacock, this month.
Story at Gizmodo
---
Wonder Woman 1984 suit designer speaks
The costume design for the WW1984 is dipping into the world of 1980s fashion, and that means (as they say in this article) going "big."
Usually, when you are talking about superhero movies and TV shows, the phrase "power suit" could reasonably be expected to be about the superhero and supervillain costumes -- also colloquially known, especially in the post-The Incredibles world, as super suits. In the case of Wonder Woman 1984, though, "power suit" has a different, and far more conventional, meaning. With any film set in the '80s, hair, makeup, and wardrobe are all going to be playing a big part in making it feel authentic. And all of those departments are going to have to go, for lack of a better word, "big."
Interview at Comicbook
More WW84
---
The best new comics of August, according to Yahoo News
---
The Ryan Reynold's "Green Lantern" cut
Here's the secret Reynolds Cut of GL you all haven't been waiting for. In order to make it as great as possible we made some judicious cuts. pic.twitter.com/B2tUelctr8

— Ryan Reynolds (@VancityReynolds) August 4, 2020
---
Doctor Strange title gets axed - story at MSN News
---
James Gunn directed The Suicide Squad has "zero interference" from the forces of studiodom executives
Descriptions say this Gunn movie is a reboot of the David Ayer's movie? Why don't the powers-that-be just release Ayer's original cut and move on with Suicide Squad II or whatever it needs to be titled... or are they putting out a movie (assuming it comes out, there's a stockpile of unreleased movies because of the pandemic) that is literally meant to replace the Ayer's film in the scheme of a reborn DCU?
Story at Yahoo News
---
Batman Three Jokers names revealed
Probably not: Larry, Moe, Curly
Revealing at CBR
---
All wood Iron Man suit - funko at CBR
August 5, 2020
---
The "new wave" of independent comics
A lot of indie success stories profiled in this article.
Story at Bleeding Cool
---
Agent of Shield TV show props to go on the block
Ever wanted to get your hands on Mack's shotgun axe, Nick Fury's toolbox cube, Coulson's light-up S.H.I.E.L.D. badge, the Darkhold, or even Daisy's "Quake"costume?
Buy them, story at Marvel.com
---
---
Scholastic's comic book footprint
Story at Yahoo News
---
Comixology new titles for August
Rundown of whats new at Gamesradar
---
Assault claims within the comic book industry
A list of personalities and claims against them - story at MSN News
---
Comic books at Walmart
The largest store retailer has been experimenting with comic book sales, for example DC's 100-Page Super Spectaculars and also a few independent comic book companies have been showing up in stores either in displays near registers or in the magazine and book departments.
Story at Allegiance Arts Universe at Arkansas Online
---
More praise and reappraisals of Shumacher's Batman movies
...the films are understandably lambasted by hardcore comic book fans of the Dark Knight, there is also a certain charm to them.
Most of the argument in the piece at CBR fails to hold much water.
---
Men who become Batmen, poorly
Burglar dons batsuit to rob church, caught by the police at The State
---
Way in which Venom could be in Spider-Man 3
Ideas expounded at Wegotthiscovered
---
Dark Horse comics' Alien Xenomorph based on original draft of Alien screenplay
Original alien design included a bowler hat, white spats and an ivory topped walking cane. Just kidding. Story at Games Radar
---
Batman: The Adventures Continue, a digital-first comics series
A lot of continuity from other sources goes into the series - review at Comic Book
---
Buildup for a new digital-first DC series based on Injustice
Story at MSN News
---
Ten famous comic books that failed in sales
Sandman Mystery Theater, Kingdom Come, etc, mentioned: story at CBR
---
Keanu Reeves is doing a comic book
Its called Brzrkr - story at IB Times
---
New Asterix the Gaul collections coming to USA
The French pint-sized hero is going to try and conquer America again - story at MSN News
Asterix is one of the best long-running series in comicbookdom but has never made a very big dent in the USA, but is/was popular across Europe (and elsewhere, such as Australia and New Zealand). Like Tintin, Asterix and Obelix are ubiquitous heroes in the international sequential arts, just not in the United States of Marvel/DC.
---
Marvel will cinematize the transformation story of rage Hulk into smart Hulk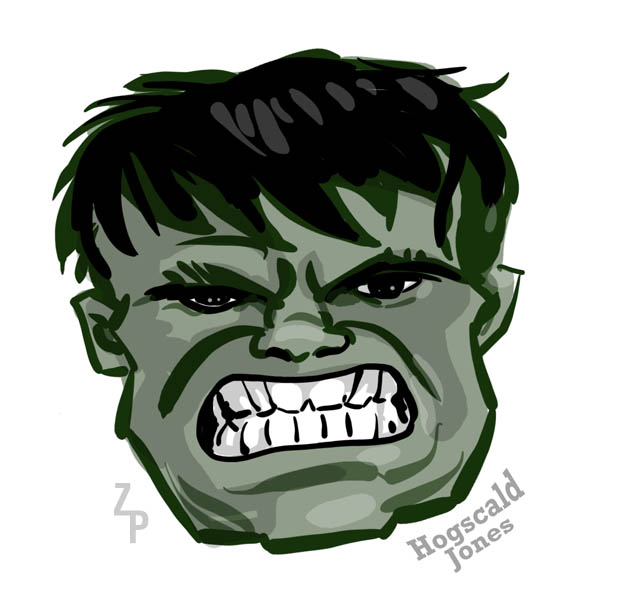 Art by Hogscald Jones, colors by Zombie President
Or so says wegotthiscovered
---
Spider-Man fans should not count on Jason Momoa as Kraven
Or so says Cheatsheet
---
Batman Beyond film could have two Jokers
Live-action version of the future Batman referencing the animated Batman Beyond: Return of the Joker story - article about this at Wegotthiscovered
---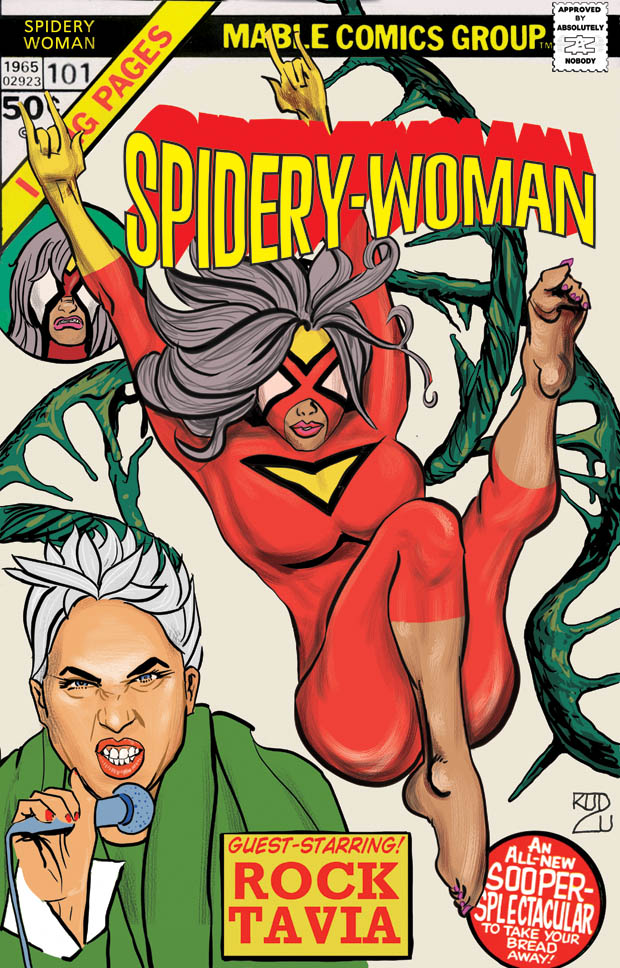 ---
Spider-Woman Issue #100 comes in October
Story about this at Bleeding Cool
---
Sales of digital only publications in general have gone up
Story at NHK
---
Apparently Zack Snyder won't be using any Whedon footage in his Justice League recut version
Well, this is an example of the French auteur theory in action: "I'd rather set it on fire" he said when asked about reusing any of Whedon's later footage. Whedon was brought in for a $25 million job to cheer up Justice League after Snyder departed the production.
Story at Comicbook Movie
And there is footage of Zack Snyder's "black Superman suit" also at Comicbook Movie
More about Snyder Cut Justice League
---
Spidey sequel shifted to December 2021 for release
The continuing chaos in Hollywood from the pandemic has made Spider-Man Far from Home II move the release date.
Details at Variety
---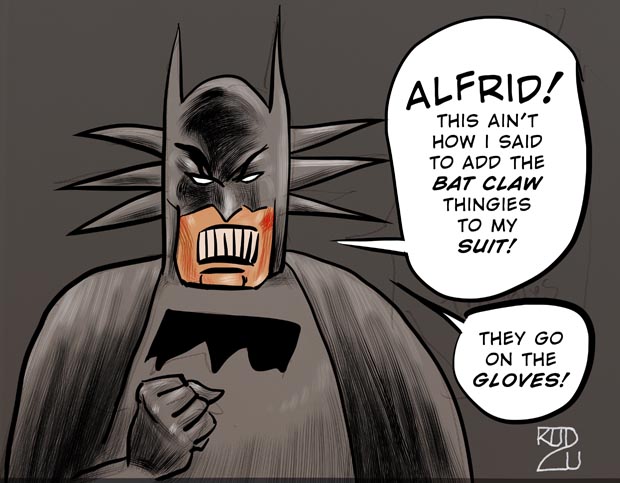 ---

---

---
---