Archive Page 2014
---
The Comic book industry is changing rapidly because of the crisis, maybe for good
Retailers are holding out hope that by using drastic health and safety measures, like curb-side pickup, they can keep the lights on for the industry's largest source of sales. But they're also relying on publishers, who have just begun to respond with unprecedented measures — unprecedented flexibility on orders, full stops on production, and even the potential of diversified distribution."
Story at Polygon
---
Super Number 1 2006
---
Interview: DCBS Comics mail order company faces the industry-wide shutdown
Nrama: How do you feel about the communication that publishers, distributors, and shipping companies have had with you as a retailer in this crisis?
Merkler: We believe the communication has been relatively slow and the answers are not necessarily what retailers want to hear. We understand that the publishers are continuing to work on this, as the environment keeps changing, but it is difficult to be patient.
Story at Newsarama
---
Comicbookdom and coronavirus
Shutdowns galore for comic stores and even printshops that get the books onto paper. On top of that comic artists are shuffling around to keep working, but it looks like an enforced and unenforced hiatus is now underway, no matter which way fans and professionals turn.
Could a big crossover book between Marvel and DC help? Various ideas floated in this article at Bleeding Cool by Bleeding Cool.
I have been writing this article for almost twenty-four hours. Been talking to senior comic book industry figure after another. The problem is, the second I get a hold of what might actually be going on, the situation changes from under me. But everyone is agreeing that this current coronavirus pandemic, and the reaction to it, will change the American comic book industry for good.
---
Marvel delaying everything
Story at Polygon
---
Draw Batman in a chef hat with Todd McFarlane
---
Even without coronavirus, sales were diving for the big comic book companies
February 2020 had 5,400,723 units in the top 300 comics list, a decrease of 368,110 units from last month."
(Note, though, February has three fewer days than January).
Story at CBR
On the other hand, some comic book sales are up in Russia - Wall Street Journal
---
Interview with Michael Giacchino, The Batman film composer
At Collider
You mean it's not Herbie The Fat Fury?
Rated at People Mag
---
DC Comics has begun to talk about their efforts to support the retail establishment during the shutdown
Story at MSN News
---
Is 2020 Comicon certainy in doubt?
Right now, we hear that SDCC is quietly proceeding as if everything is still on track. Representatives for the event did not respond to request for comment. Studio representatives say they are, in turn, waiting to see what the event's organizers decide before making their own verdicts.

"
On average, 125,000 fans attend - the convention was/is supposed to happen July 23.
Story at Entertainment Weekly
---
Kenny Rogers song "The Gambler" scene not used for Deadpool resurrected by Ryan Reynolds
Kenny Rogers died March 20. Reynolds uses a deleted scene from Deadpool to pay homage to the famous country music singer.
Story at CBR
---
Daniel Craig wanted to do Superman and Spider-Man, not Bond, originally.
Story at Screenrant
---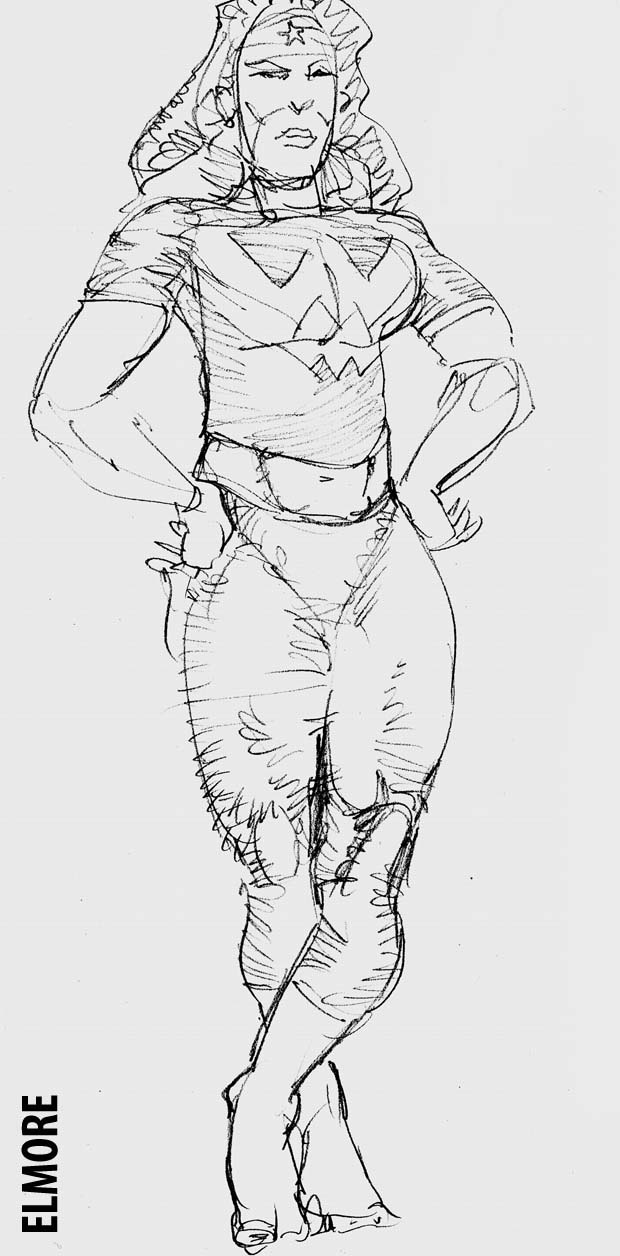 ---
Wonder Woman battles Thanos
---
As coronavirus shuts down movie theatres, Hollywood rushing to put their 2020 films into video-on-demand
Sonic the Hedgehog - March 31
Bloodshot - March 24
Birds of Prey - March 24
Story at USA Today
---
Video on-demand no answer for the big "tent-pole" movies
Hollywood panic over releasing movies in the changing world of coronavirus shut-downs where the math on sales doesn't work to their advantage - Hollywood Reporter
Related: Are drive-in movie theaters the answer? - Fox Business
---
Bottom falling out of the movie theatre business
Bad earnings drop dramatically into very bad earnings. Details at Hollywood Reporter
---
Marvel launches new hero team featuring Snowflake and Safespace
Kibblesmith told the Marvel website: "They're hyper aware of modern culture and optics, and they see their Super Heroics as 'a post-ironic meditation on using violence to combat bullying.'
Slightly critical overview at UK Independent
Promo at Marvel
---
The Flash movie was going to get started next month
Coronavirus counts another production victim at Bleeding Cool
---
Publishers and Diamond Distributors building united plan to deal with coronavirus disruption to industry
Story at Bleedingcool
---
Rumor Wonder Woman 1984 going straight to on-demand TV is denied
Story at Indie Wire about this. And, Collider has a bunch of new shots from the coming movie
---
Marvel Comics creating heavy discounted program for shops
Story at Newsarama
---
Fear that coronavirus could be an "extinction event" for comic book industry
Story at Bleeding Cool
More: comic books the demise
---
Free Comic Book day shifts to the whole month of May, and then gets cancelled outright
Details at Comic Book
---
Harley Quinn - Birds of Prey moving immediately to streaming video on demand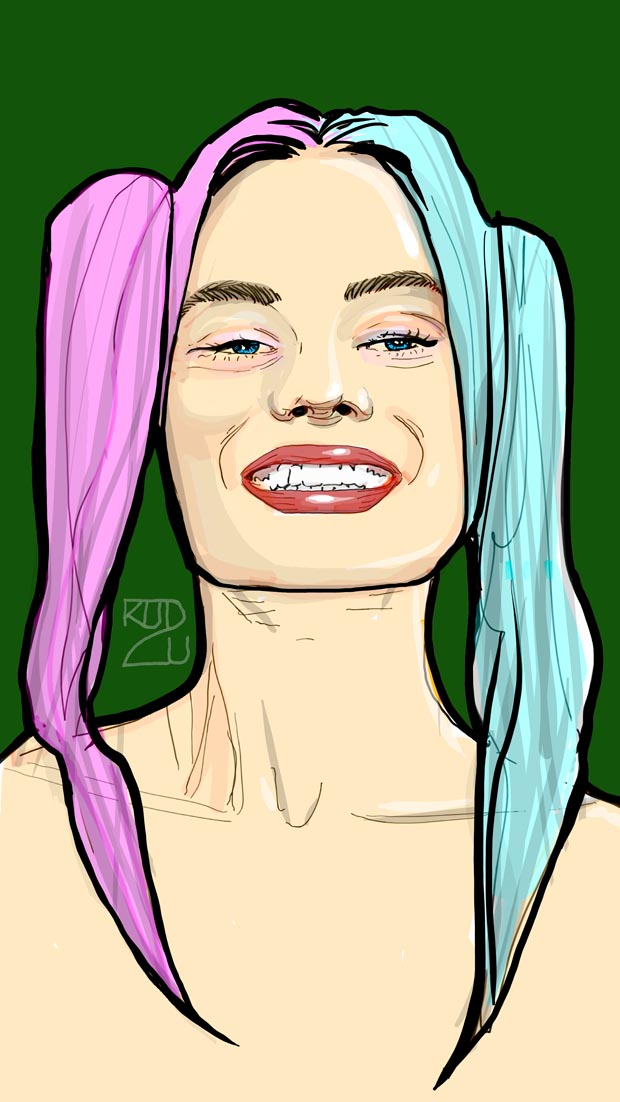 ---
Bloodshot moves to digital
The coronavirus pandemic is shutting down Hollywood productions left and right, but what they've got finished is being rushed to digital / on demand streaming. The grim entertainment reality for Hollywood is that theaters are closing up for the time being.
Story at Hollywood Reporter
---
Spider-Man with an iPad?
Could Apple buy Disney?
Story speculations at Yahoo Finance and at Barrons
---
Black Widow gets knocked off schedule by Coronavirus
Speculation in various places online is that the budget on this Scarlett Johansson stand-alone film is that it cost too much for it to be transferred into the on-demand streaming avenue (like Invisible Man and other films) and it will just get shelved until Disney can find a way to get it out into theaters (like should have happened years ago!)
Story at AV Club and at Variety
---
Image Comics making new issues returnable due to coronavirus
Story at Bleeding Cool
---
NY Times with list of comic book events happening online
Coroanvirus is shifting eyes to the cyberworld - story at NY Times
March 17, 2020
---

---

---
---