Archive Page 2171
July 2023
---
How America and Manga got together – NY Times
Article talks about how Manga came to America in the 1980s (anyone rememeber Mai The Psychic Girl?) and how the written language of Japan had to be translated, and what sort of problems that created and how they were overcome.
---
Red Sonja reboot gets preview trailer to premiere at ComicCon – Comicsbeat
...celebrating 50 years of Red Sonja comics. Those in attendance will also be among the first to see the official teaser trailer for Millennium Media's upcoming Red Sonja reboot film, which stars Matilda Lutz in the title role."
---
Who could have predicted this happening?
Ms Marvel to be brought back from the dead
Story at Polygon
---
James Cameron talking about making Titanic II – UK Metro via Fark.com
---
Daily Beast points out Bob Iger gets $31 million a year from his new Disney contract while quoting him as saying the writers and actors strike is "unrealistic" in its goals
Story at Daily Beast and Screenrant say the execs want to "break the strike" by "starving them out."
---
James Gunn says nope to Daniel Craig Lex Luthor rumour – Cinema Blend MSN
---
Skybound and Image Comics big effort at San Diego ComiCon
Story at LA Weekly
After a two-year break, San Diego Comic-Con returned last year with, if not a bang, a moderate bump. It was one of those "should we, shouldn't we" situations – comic books fans were craving normalcy and so they congregated as they are apt to do. This is the first proper post-COVID (don't jinx it) year, and Comic-Con (running next Thursday July 20- Sunday, July 23) is back again. This time though, it's the writer's strike that is playing hell with the schedule (a writer's strike, incidentally, that we fully support). Marvel, fucking Marvel, is skipping it this year, as are Sony Pictures, Universal Pictures, Netflix and HBO. That's some big names. The absence of those corporate giants allows us to focus harder elsewhere, however. Image Comics will be there, and that umbrella also means that imprint Skybound Entertainment (founded by Walking Dead man Robert Kirkman) also will be there..."
---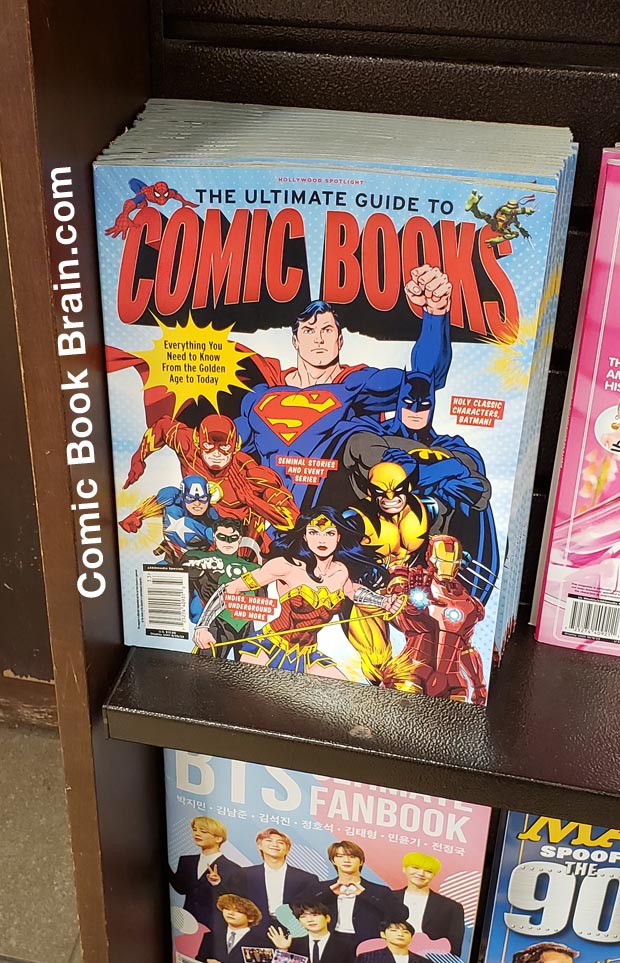 At Barnes and Noble by the cash registers
---
James Gunn building out a pretty large cast for Superman: Legacy – Yahoo News
---
How Sean Connery abandoned Hollywood after The League of Extraordinary Gentlemen
Story at AOL
---
Disney renews CEO Bob Iger's contract through 2026, or maybe longer
Story at SF Gate
Meanwhile: Indy V is doomed 'Indiana Jones' Destined For Franchise-Worst $300 Million Worldwide Gross" – Forbes
---
Here comes DC Manga titles – Comics Beat
DC has a new partnership with Kodansha, one of Japan's biggest manga publishers, and will debut three new series in print on September 5: Joker: One Operation Joker, Superman vs. Meshi, and Batman: Justice Buster.
---
New version of Thunderbolts from Marvel
Story at shshs [Greek]
Written by Collin Kelly and Jackson Lanzing - the duo sometimes known as Hivemind - with art from Geraldo Borges, the new Thunderbolts will pick up on threads from the Jackson and Lanzing's recent Captain America: Sentinel of Liberty run, which is about to come to an end in August 16's Captain America Finale one-shot.
In that story, Bucky Barnes became part of a secret terrorist ring that has manipulated world events for over a century, with the intent of destroying this so-called Inner Circle from within.
---
"Black Superman" from JJ Abrams is cancelled? – Bounding into Comics
---
Oshi no Ko Manga Sales Are Soaring Thanks to the Anime – comicbook
The anime version is credited with helping sell an additional seven million copies of the Oshi no Ko manga, meaning total title sales have gone to twelve million.
---
Blue Beetle movie has "secret" cameos – Bounding into Comics
The article argues that cameos were one of the chief selling points for Shazam Fury of the Dorks and The Flash, and neither film has succeeded with a mass audience, and it looks like Blue Beetle is following the same strategy to failure. We'll see on August 18 when Blue Beetle's "Batman is a fascist" finally hits theatres.
I've seen positive reactions to the preview trailer playing in theaters while seeing other films, so Blue Beetle may have something going on with it that could give a chance with a broad audience. Aside from taking a shot at DC/Warner's bestselling character (Bats) the film doesn't have the bad publicity of The Flash had proceeding it and (hopefully) the lackluster quality of the Shazam II to make it have pretty bad word-of-mouth.
On the other hand, 2023 is turning into the year where superhero movies go to die, so Blue Beetle may have no chance just based on the boredom and bad-stink coming off the genre.
---
The comic book creator community of San Diego
Story at KPBS
Theron Jacobs, district manager for the local comic book chain Comics-N-Stuff, which includes stores throughout the county, including Chula Vista and El Cajon, said there are dozens of artists and writers who live in San Diego County or Tijuana.
---
Politician Nikki Haley gets a comic book – Fox Carolina MSN
TidalWave Comics announced a comic book focusing on 2024 presidential candidate Nikki Haley is scheduled to be released soon.
The election cycle next year might create a boat load of work for comic book artists and writers if American politicians feel like they need a comic book counterpart to their campaign publicity efforts.
---
Indy V slightly beats out Insidious: The Red Door for international box office, but in second place for domestic numbers, and needless to say that's pretty bad news for Disney
Story at Variety MSN
---
Review: Indiana Jones and the Dial of Destiny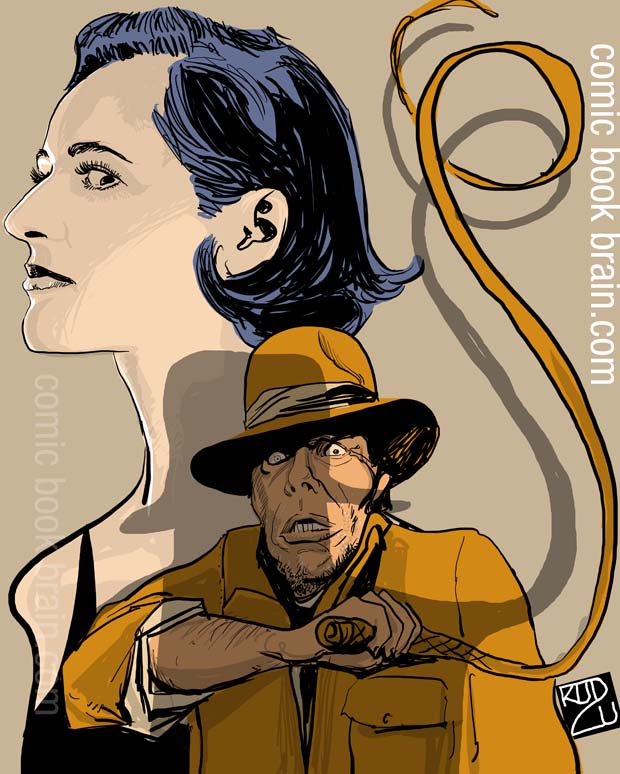 This film has been castigated by some critics for making the character of Indiana Jones a grumpy old man who wishes to die and who gets bested by a feminist she-rebel and everything's awful and Woke and it's just depressing. But that must be some other cut of the movie, because what I saw at a theatre in Virginia on opening weekend was a legitimate Indiana Jones adventure film, but one that is tonally different from the four films from George Lucas and Steven Spielberg.
More review of Indiana Jones and the Dial of Destiny
---
Indy V "underwelming" start – CBS News
---

---

---
---
Original page July 19, 2023