Archive Page 2143
October 7, 2022
---
---
Profile of Hernandez Bros at Los Angeles Times – Los Angeles Times
"Love and Rockets" is the last comic I bought regularly and its creators, Gilbert and Jaime Hernandez, the only comic book artists I have ever interviewed. That was 32 years ago, when the series was 8 years old, back when their publisher, Fantagraphics, was still based in Agoura Hills, between Woodland Hills, where Gilbert lived, and Oxnard, where Jaime lived and where the brothers grew up. I fell in love with their characters, with their line — Jaime's art, especially, which even according to his brother, is what first turned heads. My irregular support in recent decades has not impacted their output — "Love and Rockets" is more of a going concern than ever — or kept the brothers from becoming even more legendary than they already were. In honor of the series' 40th anniversary, Fantagraphics is publishing a hardbound boxed set reproducing its first 50 issues; it's expensive and worth it.
---
Sky News: DC Comics is "cancelling their gay Superman solo run" after abysmal sales – The Australian
---
Joe Quesada now at DC – Gizmodo MSN
---
DC Universe now has added service to get new comics in digital, faster – Verge MSN
Will this work out? Or does it matter, its just DC moving the digital release date closer to the goal: day one delivery on titles?
DC's adding a new Ultra tier to its Universe Infinite comic book subscription service that lets you digitally read comics just one month after they hit store shelves (via Gizmodo). The new tier launches on Monday at an introductory price of $99 / year, but this price only lasts until November 28th and DC doesn't specify how much it will cost after that."
---
#BreakingNews On August 16, 1950, it was reported that comic books ruined a marriage in Camden New Jersey! #comicbook #facts #goodbyetoromance #worksucks #readingisfun pic.twitter.com/cqF44fcchx

— Darrell Epp (@DarrellEpp) October 10, 2022
---
Alan Moore: comics and fascism and superheroes are terrible – Uproxx
The accusation that superhero comics are fascism in 4-color has been around for as long as comic book superheroes have been around. It is a bread-and-butter tenet of some political spheres.
Alan Moore is one of the great geniuses of comic books, having done his best to make them mature and brainy and deep. He's also one of the medium's loudest critics. He's no fan of the movies made from his comics, even refusing a credit on films like Zack Snyder's Watchmen. And he's no fan of the superhero wing of comics, which he's frequently deconstructed and satirized in his own work. In the past, he's slammed caped crusaders as "tremendously embarrassing and not a little worrying." Now he's going even further."
---
New York Comic Con 2022 and navigating all of the disruptions in the industry – Publishers Weekly
The Insider Talks conference also offered an onstage discussion with Oriana Leckert, director of publishing & comics outreach at Kickstarter, who responded to questions on Kickstarter's controversial plan to shift its functionality to the blockchain, (she said the feasibility is only being studied). She also noted the continuing success of funding comics/graphic novel projects on Kickstarter; comics projects have a success rate of 79%, the highest rate on Kickstarter.
---
"Ceasefire" in fans bombing on She-Hulk TV Show because Daredevil appeared – Forbes
---
Van Eaton Galleries are describing it as the largest and most extensive collection of Spider-Man comics ever offered for public sale. – MSN Euro News
Web site for Van Eaton Galleries
---
Printed book sales starting to slide – Publishers Weekly
---
The rumor: Henry Cavill is coming back as Superman in Black Adam – MSN We Got it Covered
---
Marvel and DoorDash are releasing a comic book together – Yahoo Finance
---
Whatnot ecommerce platform and Heavy Metal comics magazine are teaming up – Publishers Weekly
The first HM release under the agreement will be Crashdown, a graphic novel written by comics podcaster and influencer Tom "Comic Tom" Garcia and Ryan Sargeant with veteran comics artist Ben Templesmith (30 Days Of Night). The first wave of titles will also include Heavy Metal magazine's 321st issue in early 2023, which will relaunch as Volume 2, #1 of the long-running magazine
---
Artist Kim Jung Gi has died – MSN CNN
The acclaimed South Korean artist crafted sprawling, intricately detailed scenes with unbelievable speed, often before a live audience. He narrated as he worked, sharing his process with his rapt fans as he created a fully realized piece of art before their eyes.
---
Pop culture conspiracies and Alex Ross – MSN - Chicago Tribune
---
Funeral for comic book creator Lashawn Colvin – The Montgomery Advertiser Yahoo News
---
Real time comic book values?
Reminds me of the main idea behind a stock exchange ticker.
Story at Comicbook
According to a press release, the partnership integrates Covrprice's proprietary algorithm which calculates current price values for both raw and graded comics directly into a collector's CLZ comic catalog via their favorite tool — the CLZ Comics mobile app or the Comic Connect web-based software. By teaming up, collectors can check in real time the most-up-to-date values of their collection by puling data from multiple online marketplaces and real-world sales data. The result is an accurate look at what a collection is worth at any given time."
---
Heritage Auctions raising funds to turn the late writer Harlan Ellison's house into a "memorial library"
Story at Down The Tubes
Harlan Ellison [May 27, 1934 – June 28, 2018] was a highly influential novelist, scriptwriter and general pop culture influencer that a lot of modern sci-fi can be traced back to.
Upon Harlan Ellison's death in June 2018 at the age of 84, The New York Times described him as "a furiously prolific and cantankerous writer whose science fiction and fantasy stories reflected a personality so intense that they often read as if he were punching his manual typewriter keys with his fists." The tagline for the 2008 documentary about Ellison, Dreams with Sharp Teeth, described him as "Genius. Monster. Legend."
---
Hollywood Professional Association Award nominations include The Batman and Doctor Strange in the Multiverse of Madness – Hollywood Reporter
The annual HPA Awards recognizes postproduction talent in areas including color grading, editing, sound and visual effects.
---
New Wakanda Forever preview
---
Washington Post discovers high priced action figures of superheros – Washington Post - MSN
"Would you buy a $400 Marvel action figure? Thousands of people can't wait."
---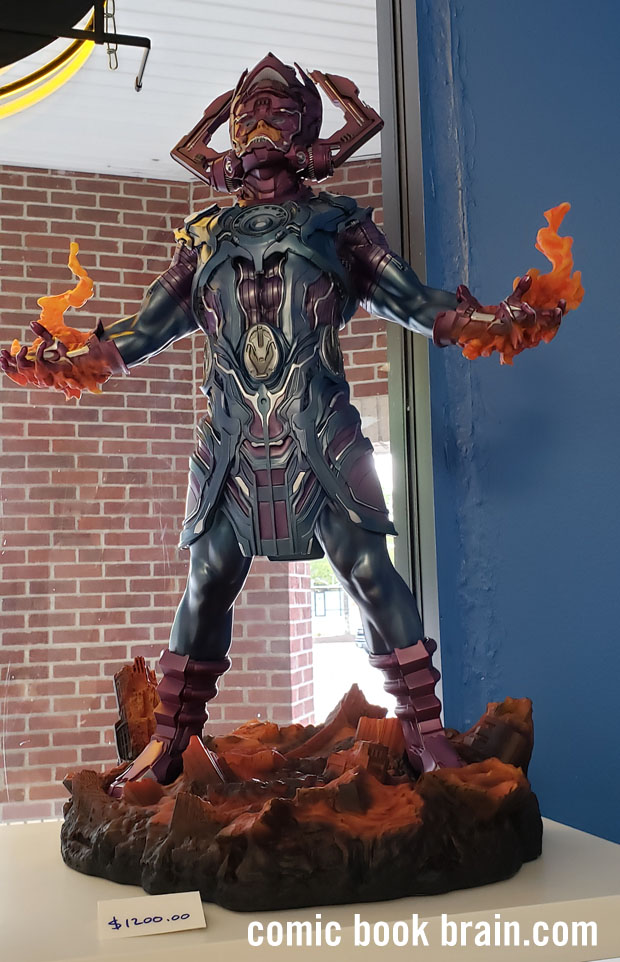 ---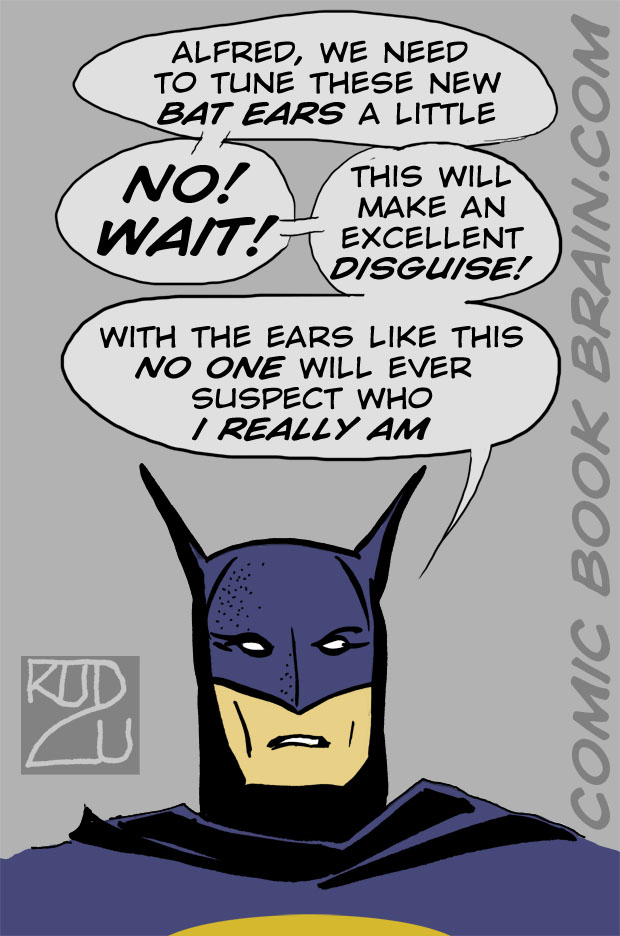 ---
Ben Affleck seen wearing a Batman Rolex – MSN GQ
---
Who is the Huntress? Today we know her as Helena Bertinelli, the daughter of a Gotham mob boss, who first appeared in 1989. pic.twitter.com/DBVSNnr0PF

— DC (@DCComics) October 12, 2022
---

---

---
---
Original page October 26, 2022