Archive Page 2141
September 12, 2022
---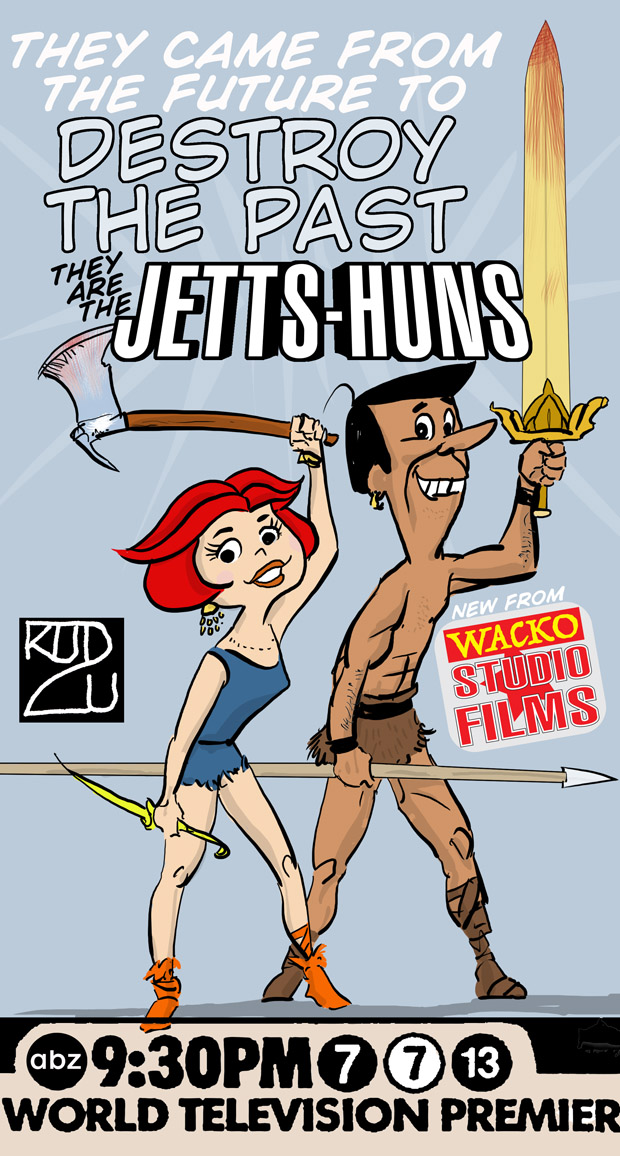 ---
Stop this nostalgia for The Jetsons! – Virginia Postrel Substack
There's also some Star Trek vs The Jetsons in the article.
The Jetsons is graphically appealing, but it only works because we don't take it literally as a portrait of the future. The Jetsons live in a world without trees, grass, or privacy. Anyone in a flying car can peer straight into their windows, which also appear to be open all the time. People live in the sky for no reason other than it makes for cool drawings. You can't take a walk around the neighborhood. Ever wonder, What's on the Ground in The Jetsons? (Spoiler: "Homeless people and walking birds.")
---
The Ten Bestest Indy Comics that aren't DC or Marvel – MSN CBR
---
Michael Keaton talks about Batgirl movie debacle – MSN Deadline News
---
Comics promote movies, why aren't movies promoting comic books? – CBR MSN
In fact, despite far larger revenues, a much larger audience and better placement in foreign markets, the cinematic universes have spent less time and money promoting comics than comics have promoting movies. Indeed, readers will typically see promotional images for movies and TV shows take up even double page spreads in a comic. But the readers are undoubtedly more aware of these movies than moviegoers are aware of current events in comics. While there are many fans who miss the end of the original raging Hulk in the MCU, they may be unaware of events like the ongoing Marvel "Hulk vs Thor: Banner War" event.
---
New LEGO Star Wars Imperial Star Destroyer has 4,784 Pieces – Amazon
---
A Calvin and Hobbes 4-panel strip auctions for $216K – Daily Cartoonist
Hand-colored by BIll Watterson
---
One Piece Manga has sales records, now moves to new record – Comicbook
One Piece is one of the longest-running series in manga, and during its time, the franchise has secured a number of records. Creator Eiichiro Oda bagged a big title when sales confirmed some years ago that One Piece was manga's top-selling title of all time. And now, the IP is about to cross another world record by publishing the longest book ever."
---
September 17 is Batman Day in india – BGR
---
Merging Disney and Marvel: Mickey Mouse on cover of Amazing Phantasy #1000 – MSN News
---
Art Spiegelman getting an honorary National Book Award – PBS.org
"Art Spiegelman has captured the world's imagination through the comics medium," David Steinberger, chair of the National Book Foundation's board of directors, said in a statement released Friday. "His masterful graphic novels tackle and illuminate topics from the Holocaust to the aftermath of 9/11, alongside the personal intimacy of the people, events, and comics that shaped him as an artist. Spiegelman's groundbreaking work has shown us the limitless possibilities for comics as a literary arts form."
---
Origin Stories of the San Diego Comic-Con and the Rise of Modern Fandom
Klickstein interviewed dozens of people who'd been part of Comic-Con over its half-century as a hub of pop culture fandoms. He talked to its cofounders and interviewed artists and writers, actors and filmmakers, then put it together into a 480 page book – article about this at Orange County Register MSN article
Page at Fantagraphics about the book See You At San Diego: An Oral History of Comic-Con, Fandom, and the Triumph of Geek Culture
---
Three Batman movies going back into movie theaters September 17 for "Batman Day" – Uproxx
The titles are Batman, Batman Returns, and Batman: Mask of the Phantasm
---
Jodie Comer to be Invisible Woman in Fantastic Four movie? – CBR
---
From out of the past: Marvel's best Romance Comic Books – CBR MSN
---
How comic books changed in 1972
Article at Multiversity Comics
The comic industry was reaching a new level of maturity in 1972. In January, Carnegie Hall hosted "A Night with Stan Lee," which was an expanded version of the talks Lee had been giving at colleges for years and put on at the behest of promoter Steve Lemburg, who wanted to drum up interest in Marvel licenses. In July, Chicago welcomed its first comic convention, "Nostalgia '72: Chicago Comic Con."
In the Fall, the University of Berkeley followed in Michael Uslan and Indiana University's footsteps by offering its own course on comic books taught by Professor Donald Auft. DC granted Metropolis, Illinois its petition to be the official home of Superman and began an annual summer celebration in the character's honor.
Amateur comic fanzines, which had filled a niche providing comic news to fans for the last 12 years or so, found themselves being rapidly displaced by professional products. The long-running "The Buyer's Guide to Comics Fandom" switched to a paid-subscription model, moved to twice-monthly publication, and increased its editorial content.
I got to hear Will Eisner talk about the history of comic books when he gave a presentation at the Library of Congress years ago, and it is startling how much cultural opprobrium was directed at the industry (and its makers) and how much that has flip-flopped in the last decades. This article, which places a marker flag on the year 1972, is a good look at how changes were in motion.
Nonetheless, the gutter-level of comic books as a cultural item remained well into the 1980s, though it was eroding rapidly. Probably the most significant change was delivered by the twin events of superhero movies (starting with the Christopher Reeves' Superman of 1978) hauling in impressive amounts of box office money, and the counter-cultural phenomenon of the beatniks-to-the-hippies highway which moved many art forms from "to be endured because even morons have cash" by the cultural masters of the media industries, then shifting with the generations to the level of "cool," where every media wing wants to dip its hands into comic books and try to pull out money.
Beneath it all was probably the most reliable and consistent lubricant to help books, music, movies, TV and whatever else there is: nostalgia.
---

---

---
---
Original page May 18, 2022