Archive Page 2138
August 17, 2022
---
She Hulk TV Show Reviews
"infused with dated #girlboss energy" – Variety
"She-Hulk is just pure fun" – Radio Times
Marvel's first true comedy – MSN News - Mens Health
I felt so empowered – Decider – MSN
"She-Hulk: Attorney at Law" — 3 stars (out of 4), based on first four episodes – Chicago Tribune
"She-Hulk" may not hold much appeal for those who went nertz for "WandaVision," a show I found clever in theory and a slog in practice. This show rests largely on its star's shoulders. Maslany has quicksilver timing, and a touch both light and, when verbally required, deadly... The roughly 30-minute episodes are tightly (even over-) packed, but the try-anything spirit works as a welcome solemnity antidote. Paradoxically, Benedict Wong's solemn sorcerer supreme, Wong, comes off funnier than he ever has in the MCU movies... Me? I'm up to here with even the good Marvel movies favoring "dark," "apocalyptic" and "solemn as a '50s Bible epic." Therefore: "She-Hulk," so far, so good.
---
Another year, another article saying Mask of the Phantasm is still the best Batman movie yet made – Digitaltrends
There is no end to the boosting of Mask of the Phantasm in lieu of picking out one of the bigger-budgetted live action Batfilms (or animated films, if you prefer, it doesn't matter, the procedure is the same).
Mask of the Phantasm was released in 1993, has the blocky cartoon-style of the Batman animated series of 1992-1995, both being designed by Bruce Timm, and though heavily influenced by the Tim Burton Batman movie, Mask of the Phantasm manages to reside in the comic book world of classic Batman (and Bruce Wayne) much more deeply versus the slicker, less developed live action Bat-films which assume a lot on behalf of the viewer.
Comic book fans are usually disappointed one way or another about Hollywood adaptations of comic book characters (and stories) and there's plenty of ways to argue this one way or another (or to point out how poorly Mask of the Phantasm did at the box office when in wide release), but Mask of the Phantasm manages something none of the Batfilms that have gone into worldwide release have done, which is to stay completely invested into the comic book version of the character with a minimum of Hollywood "improvements."
---
End of the line for the Arrowverse? – The Street
The background financials on the CW programs seems to be that the money was being made through licensing content over to streaming, and that regular broadcast advertising didn't cover costs. This delicate arrangement has apparently come to an end.
For most of the '00s, The CW was unofficially known as The DC Comics Network, plus "Riverdale" and its long running fantasy series "Supernatural." Fans loved The Arrowverse, which was often considered to be more entertaining and less dour than the DC Comics movies... Paramount and Warner Bros made money from licensing fees and the foreign rights... in particular a $1 billion dollar deal with Netflix...
---
New creative team for relaunch of The Fantastic Four – Games Radar
---
Are the Batman tie-ins for HBO Max still going to happen? – Cheatsheet
---
Ezra Miller apologizes and plans for mental health treatment – AV Club MSN
Related: Warner's Ezra Miller problem could end up with the $200 million Flash movie getting shelved – Hollywood Reporter
Related: Is Ezra Miller running a "groomer" cult and going everywhere in body-armor? – Business Insider
---
Batgirl is just one among many other abandoned superhero film projects. Remember Superman Lives? – UK Guardian
---
The future of CW TV Shows – Los Angeles Times MSN
...Nexstar Media Group, the country's largest TV station owner, has acquired a controlling stake in the CW Network from its co-owners Paramount Global and Warner Bros. Discovery...."
---
Mini-Review: Bullet Train
The title's no lie, there's plenty of flying bullets on this Japanese high-speed passenger train that over time becomes inexplicably empty except for assassins and a few conductors. We learn later that every seat has been purchased by a mob warlord, and our main characters begin moving back and forth between the train cars like levels in a video game.
Meanwhile, the film hero "Ladybug," (Brad Pitt) a slightly bumbling (though still lethal) veteran of violent missions from the past is now trying to calm himself down, perform only simple "snatch and grab" jobs under the guidance of his handler (Sandra Bullock), and tries to find some way to perform these tasks without killing anyone, quite a challenge as he is targeted over and over by others without the same scruples. There is a ratcheting body count as the tale unfolds involving who is on the train and some people who are not.
Fast-paced, full of humor (enough that saying this is a "comedy-action film" wouldn't be wrong) and highly stylized, Bullet Train is reminiscent of films that have come before (I thought of Lucky Number Sleven, for example). The stunt work is first rate and the tale has plenty of hidden folds to it such that the story expands considerably by the time we get to the ending.
Directed by David Leitch, this movie is tattoos, guns, Japanese pop-culture and Brad Pitt forced to use benign objects to defend himself as he tries to tell each opponent one at a time "there's a wall between us, but it's artificial. In the wall is a window, wait a minute, I mean a door..."
---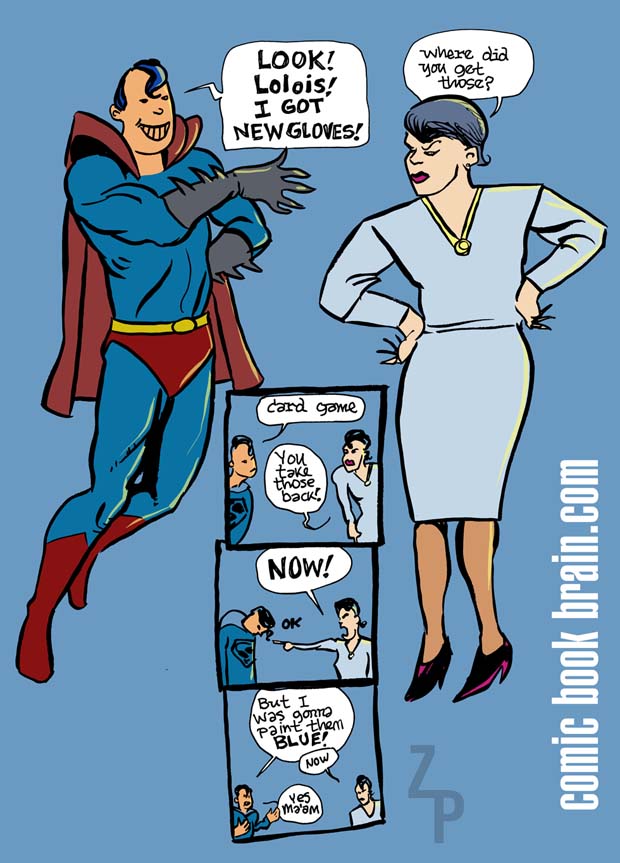 ---
Rippaverse Comic Book company fund raise hits $3.4 million – Rippaverse
---
DC has a a "ten year plan" like Marvel now, can it succeed? – Movie Web MSN
---

---

---
---
Original page May 18, 2022