Archive Page 2113
December 3, 2021
---
Disney's Hawkeye is bringing back the subject of how Marvel creators are compensated
Creator compensation at the "big two" comic publishers of Marvel and DC have come under scrutiny this year after stories from The Hollywood Reporter and Guardian. The stories highlighted some creators' criticism of work-for-hire contracts that give no ownership to the comic creator. Some creators sign more lucrative deals than others, but they never own any new characters they create or storylines they introduce. That dynamic is why some of the industry's top creators have signed deals with digital publications like the newsletter company Substack and the Amazon-owned digital-comics service Comixology, where they have ownership of what they create.
Story at MSN News
---
The Singapore Comicon
The virtual version of the Singapore Comic Con runs from Dec. 3, 2021 to Jan. 2, 2022 with "a full program of activities."
Guests include Lee Bermejo, Martin Simmonds, Werther Dell'Edera, many more in other weeks.
The Singapore Comicon web site
Their program guide
---
Would you like to own Dark Horse Comics? – Comicbook
---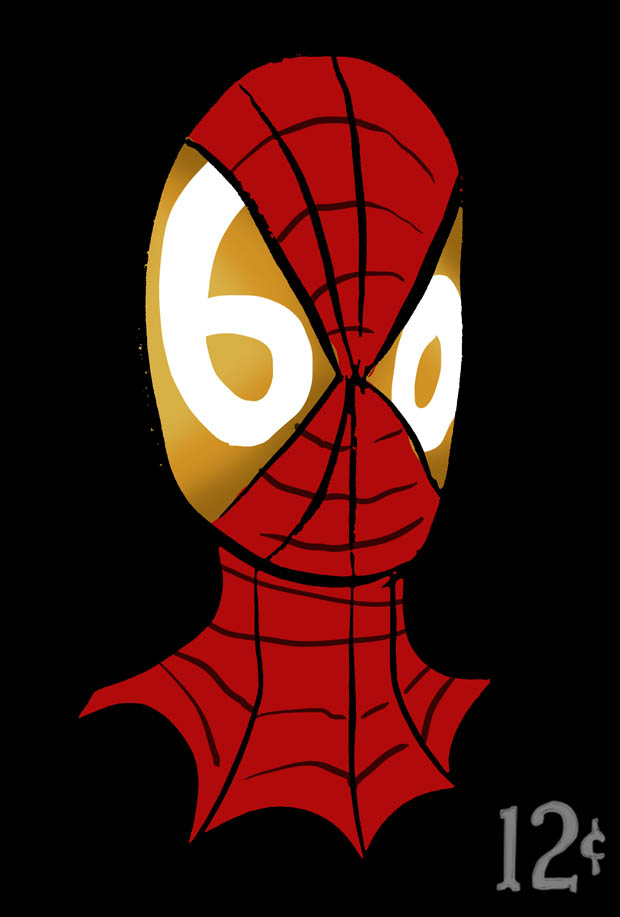 Spider-Man is turning 60 years old
Story at Pymnts
---
One Punch Man manga hits 25 million copy sales
Story at Comicbook
---
"Hawkeye feels out of place in the MCU" – Forbes
---
Spider-Man: No Way Home makes record with advance ticket sales – Yahoo News
---
Jeremy Renner, Hailee Steinfeld, and Vera Farmiga talk about Hawkeye – Harper's Bazaar Singapore
---
Mel Brooks, 95, working on a book and is still "riffing" – Columbian
---
Mike Mignola leaves "semi-retirement" – Forbes
---
Illustrator Of Dog Man series is doing a graphic novel – Business Insider
---
The filming of the Batgirl TV Movie has begun – CBR
---
Danny DeVito would like to be Penguin again – Comic Book
---
Disney outspending everybody to win streaming wars – Next TV
---
Cosplay Gallery from San Diego Comic-Con Special Edition – lots of photos of people in wrinkly superhero suits at Bleedingcool
---
Bruce Campbell shall not be playing Ash in future – Bounding into Comics
---
He later spent much of his career with DC Comics. In the 1960s, Giella helped with the Batman syndicated comic strip series and later drew the Mary Worth newspaper strips for over 35 years. "That was the pinnacle, that was it," Giella says. "Wow. Work for DC. The only thing better than that was a syndicated strip." The East Meadow resident retired in 2019 but came back to the drawing board to work on commissioned pieces. "At my age 93, I feel that I haven't done my best work yet," Giella says. "That's the truth."
Question: Is Joe Giella the oldest pro in the business?
---
You can now buy props from the Punisher TV show – Marvel
---
Hawkeye initial ratings miss the target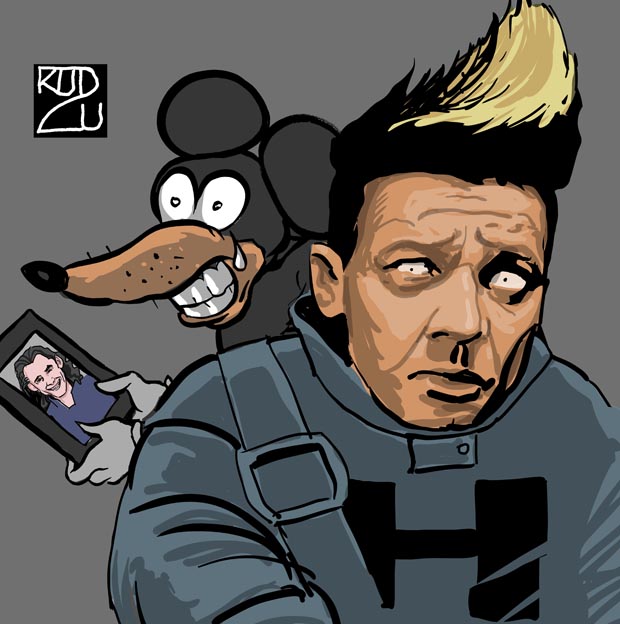 Disney+ Hawkeye ratings are apparently pretty poor for a Marvel show – Comicbook
In comparison to Marvel's Loki—the most recent live-action show outside of Hawkeye from Marvel Studios—that means roughly one million fewer watchers tuned into Hawkeye during its first week on Disney+.
---
---
Dennis the Menace turns 70 – MSN MONEY
---
Universal is making a new Dracula movie titled "Renfield" and it will feature Nicolas Cage as the Count – Deadline
---
Spider-Man No Way Home Ticket sales surge crash AMC website – UK Daily Mail
---
No Way Home tickets being sold for $10K – Ladbible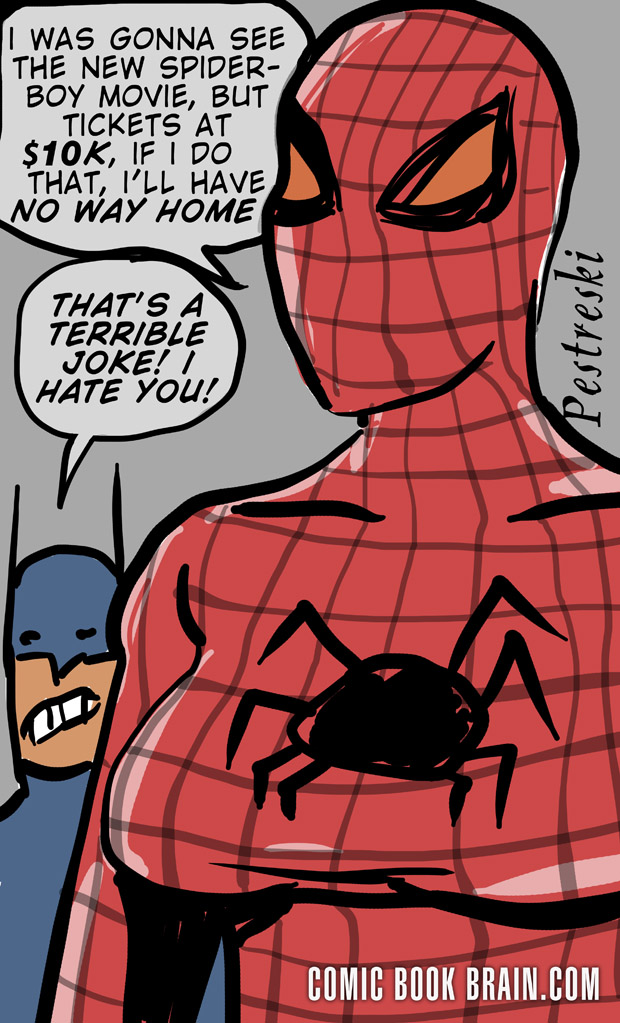 Marvel fans looking to get hold of tickets to see Spider-Man: No Way Home have run into something of a snag after cinema websites on both sides of the Atlantic crashed and left fans unable to purchase tickets for showings. You can see the trailer for the new blockbuster below:
With a matter of hours, tickets started appearing on sites such as eBay for eye-wateringly large sums of money, with one even listed for $10,000 (£7,500).
---
Making another three-film series of Spider-Man films with Tom Holland in talks – Comicbook and "confimed" at Screencrush
---

---

---
---
Original page December 17, 2021