Archive Page 2112
November 27, 2021
---
Frank Sinatra had a chance to be on Batman, but was told no – Cheatsheet
In the late 1960s, Sinatra was a mega music and movie star who had earned dozens of accolades, including an Academy Award, a Peabody, and multiple Grammys. But there was something about the Batman series that intrigued him. According to Ward, Sinatra asked producers to cast him in the role of Batman's biggest nemesis.
"Frank Sinatra wanted to be the Joker," Ward told Nerdist.
Ward said that because producers had already hired Cesar Romero for the part of The Joker, they were unable to cast Sinatra in the role.
---
Tim Burton Batman movie's Bruce Wayne unique ten ways – let them count the ways at CBR
---
Interview with Jeremy Irons – AV Club
---
Another one comes out of the closet: Jane Campion hates superhero movies – Cheatsheet
[Director] Jane Campion doesn't get the hype around the capes and 'grown men in tights' During the same interview at The Power of the Dog screening, she was asked if she might ever consider directing a superhero movie from Marvel, DC, or another group. "I think it's safe to say that I will never do that. They're so noisy and like ridiculous. Sometimes you get a good giggle," see said. "But I don't know what the thing is with the capes, a grown man in tights. I feel like it must come from pantomime."
---
MST3K is returning with 13 new episodes featuring films like: Santo in The Treasure of Dracula, Beyond Atlantis, Demon Squad, Gamera vs. Jiger, and The Batwoman
Story at Comicbook
---
Disney slating $33 billion for new programming. Discovery/WB planning $22 billion
Story at NY Post
---
Zack Snyder hints at Final Crisis project – Comic Book
---
Zoe Kravitz: Pattinson's Batman "transformation" is "out of this world" – Yahoo News
---
Some Black Friday comic book type deals – Gamespot
---
Quantumania Ant-Man movie production has wrapped – Indiana Gazette
---
Dwayne Johnson and Kevin Hart Voice voice "DC League of Super-Pets" – Variety
---
Comic Book Movie Money December 19, 2021 numbers
Eternals at $384,328,707 worldwide earnings [Production budget of $200 million].
Venom Let Them Eat Cabbage at $483,214,422 worldwide earnings [Production budget of $110 million].
Shang-Chi and the Onion Rings of Power (Final week) at $431,910,112 worldwide [Production budget reported at either $150 million or up to $200 million.]
For comparison, Ghostbusters: Afterlife is at $145,091,594 worldwide [Production budget estimate at $75 million], James Bomb I Feel Like Dyin' is at $756,371,647 worldwide [Production budget estimate at $250 million plus $100 million in promo marketing] and Dune Buggy is at $382,172,547 worldwide [Production budget reported at $160 million].
Data from BoxOfficeMojo and production budget information from wikipedia.
---
Atomic Comics coming back – East Valley Tribune
---
"The radical world of Chicago's Black Comic Artists" – The Nation
---
Marvel Comics exhibit opens at Center of Science and Industry (COSI) in Columbus, Ohio. – MSN News
---
Coming Archie movie directed by Zoya Akhtar – Variety
---
Webtoons "the giant digital online cartoon site" is getting into print comic books
Story at Hollywood Reporter
---
Andrew Garfield: no, I don't want to play The Joker – Koimoi
---
Pierce Brosnan in Black Adam – Cinemablend
---
Michael Keaton shooting new Vulture scenes – Flickering Myth
---
Comics Art Museum in Brussels has exhibition about the rise of Korean comic books – Bruzz
---
DC Comics Feb list – Gamesradar
---
Marvel is boosting Venom stuff for Local Comic Shop Day – Yahoo News
Comic shops and publishers will celebrate the independent spirit of local comic shops with "Local Comic Shop Day" on Wednesday, and Marvel is tying into the day with a character from one of this year's movie hits. Following up on the success of the "Venom: Let There Be Carnage" film, Marvel is offering a LCSD tie-in for its latest "Venom" comic book series."
The Local Comic Shop Day facebook page
---
Batman and Spider-Man have lunch together – Metro UK
---
February 2022 Marvel list – Gamesradar
---
Saratoga Comicon in New York starting – News 10
---
Batman exits Detective Comics – Gamesradar
---
Copy of Amazing Fantasy #15 Auctions for £30K+ in UK – ITV.com
The 1961 Marvel Comic Amazing Fantasy No 15, featuring the first appearance by Spider-Man, was valued at £10,000-£15,000 in the Anderson & Garland sale in Newcastle. It sold for a whopping £30,000, which is a long way off it's original sticker price of just nine old pence!
---
The producers of the Lynda Carter Wonder Woman TV show thought women in general would hate the show and the costume – Bounding into Comics
Related: Gal Gadot confirms Lynda Carter involved with Wonder Woman III – Batman News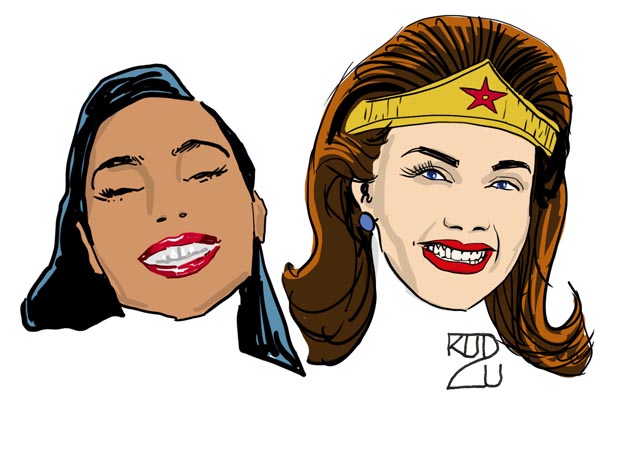 ---
The Eternals is making money, but getting creamed on Rotten Tomatoes – Hindustan Times
---
Eternals puts together $163 million international box office over weekend – Screen Daily
Box Office Mojo says it's $161 million
---
"The importance of a good music score in superhero movies" – Pitt News
---
"The disappointing 'Eternals'"– Los Angeles Times
"Critics are crazy: Eternals is good fun" – Forbes
---
Russo Brothers "almost quit" because of Tony Stark arc – Cheatsheet
According to Insider, Marvel's Creative Committee objected to the Russo brothers' vision of Rogers and Stark fighting each other. They wanted to see the Avengers come together to fight Hydra's Super Soldiers instead."
---
Alan Moore's B-Day
Happy 68th Birthday to my lovely dad. A great writer. A wonderful man. A terrifying mandrill. pic.twitter.com/3cYdAWdVrB

— Leah Moore BLACK LIVES MATTER. (@leahmoore) November 18, 2021
---
New York Times review of Tunnels graphic novel (published Drawn & Quarterly)
"Jamilti," first published in 2003, begins with a woman and her boorish fiancé fighting over his refusal to participate in wedding preparations. Soon they're in a taxi, and the fiancé is commiserating with the driver, who — and this is not atypical for Israel — is assuming the role of the country's prime minister: "We should just bomb them all to hell." The woman, disgusted, demands to be let out. And just as she slams the car door, a nearby cafe explodes in a burst of fire and glass. She runs toward the blast, where she encounters a horrific sight. A man is lying in a pool of his own blood, both his legs blown off. She takes off her hair tie and makes a tourniquet, then gently cradles his head. She performs mouth-to-mouth resuscitation, though in Modan's close-up it appears more like a passionate kiss. The man opens his eyes and says one word, "Jamilti." By the next page the woman is sitting at home with her shirtless fiancé when she learns from the television that the dying man was actually the suicide bomber. "What does 'Jamilti' mean?" she asks. "My beautiful one," her fiancé tells her. We tighten on her face as she sips her coffee, eyes closed, and they return to talking about their wedding plans.
---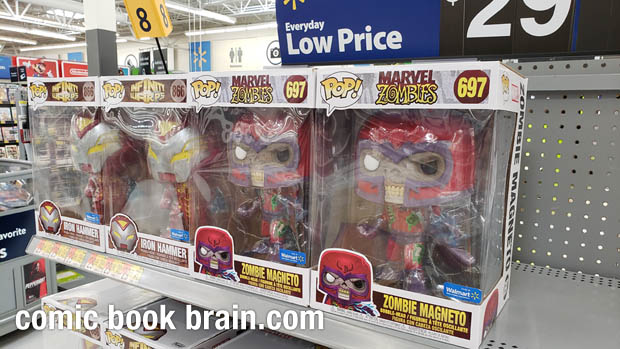 ---
The 65 episode The Batman animated show from 2004 is coming to Blu Ray – Batman News
---

---

---
---
Original page October 28, 2021