Archive Page 2100
September 6, 2021
---
It was supposed to tank at the box office
$90 million dollar weekend for Shang-Chi
Shang-Chi turns $90 million on four-day Labor Day weekend, setting record and panicking Hollywood that is again going to reshuffle all their films to try and cash in. Also, it looks like the fear that superhero movies were waning in interest is again kicked out the window.
Story at Variety
$140 million dollar world-wide box office. "Pandemic record" - Not bad considering China isn't part of the picture – Deadline Hollywood
Meanwhile in China: "Free Guy" earns $50 million on Chinese screens, bringing the Ryan Reynold's film to $239,293,081 million worldwide (ref: The Numbers).
---
"Pristine" 9.6 copy of Amazing Fantasy #15 racks up a initial $2 million dollar bid before auction even begins – Slashgear
Heritage Auctions first detailed the comic book milestone back in August, explaining that as of August 18, bidding on the title had pushed the comic book's value to $2.25 million, not including the buyer's premium. What makes this comic book so valuable? According to the auction house, this comic has the best-known condition of any other Amazing Fantasy #15 copies.
As of Monday, Sept 6: $2,350,000 top offer so far
Heritage auction page for Spider-Man Amazing Fantasy #15
Heritage Auction page press release about the Big Bid
---
---
How Shang-Chi moved from "forgotten" comic book property to Marvel premiere – MSN News
---
Spider-Man III gains new life on streaming – Wegotthiscovered
---
Septembers of comic book history: 1969, 1975, 1980, 2001 – Multiversity Comics
Important industry events out of the past:
Martin Goodman made an ill-timed decision in November 1956 when he closed down his distribution wing, Atlas News Company, and hooked the company that became Marvel Comics to the national distributor American News Co. Six months later, an unrelated lawsuit prompted ANCO to shutter its own distribution network and Goodman was forced to sign with Independent News (IN), a DC affiliated company. For the next thirteen years, Marvel was distributed by DC Comics with severe publishing restrictions. Goodman's business strategy had been one of quantity over quality, with 85 new comics published every month. With IN, he could publish only eight.
---
---
"Ninth Art" comic art statues in Belgium
Statues of comic book characters in Belgium. In Belgium, comic strips are known as the "ninth art", after architecture (the first art), sculpture (the second), painting, dance, music, poetry, cinema, and television. (I suppose the Internet one day will be considered the tenth.) And rightly so as Belgians are damned good at creating comics: think of TINTIN, LUCKY LUKE, THE SMURFS, GASTON LAGAFFE, LARGO WINCH, XIII.
A post with images at Tumblr/WeirdLandTV
---
Whoa! Rising estimates of unexpected $85 million opening for Shang-Chi
Story at Deadline Hollywood MSN
Midday Saturday: $75 million dollar weekend for Shang-Chi?
Rising estimates at Variety
---
DC Comics getting into the makeup biz – Hollywood Reporter
---
Shang-Chi Money
September 3, 2021: Movie gets a strong start with $8.8 million on Thursday and estimated $25 million from Friday shows.
If the numbers hold together, this strong Shang-Chi opening could break several records, the big one being the old record for a movie opening on Labor Day Weekend held by the 1999 The Sixth Sense.
A more obvious question is whether Shang-Chi can top Black Widow. A comparison with Scarjo's $80 million premiere in July isn't a perfect contest though, as Black Widow also premiered at the same time on streaming channel Disney+ which cannibalized Scarjo's ticket sales, a situation Shang-Chi isn't dealing with as it is a "pure" theatrical release.
A slightly more humble goal for Shang-Chi could be to simply beat out F9 that had a $70 million opening in June.
Any of these would mark Shang-Chi a success, at least starting out. But, as many other recent releases have shown, those initial ticket sale numbers can drop precariously in just a matter of days as the pool of willing moviegoers dries up quickly in the still topsy-turvy situation of the pandemic.
Mid-day reports saying Shang-Chi might hit $60 million over 3-day weekend? – Deadline Hollywood
Shang-Chi going to $80 million? – The Numbers
---
The Eternals may get another reschedule – IMDB
---
The Spiderman of Mykonos
Story at Ethnos [in Greek]
"Spiderman" appeared on the Mediterranean island of Mykonos, visiting a young boy who had recently lost his father.
---
Ten year anniversary of Miles Morales Spider-Man – Oklahoman
---
No release date for Shang-Chi in important China market – CNBC
---
DC Comics to release "first Jewish Superhero in Forty Years" – Algemeiner
---
The most rare and valuable comic books – UK Sun
---
Heavy metal magazine getting into NFTs – Finance Yahoo
---
2021 DC Fandome Oct. 16
Promos will feature footage and promotional stuff for The Batman, DC League of Super-Pets, Aquaman and the Lost Kingdom, Shazam! Fury of the Gods, Black Adam and The Flash
The online Fandome will be available online at Twitch, YouTube, Facebook and Twitter. Story at Variety
---
Movie schedule shuffle
Top Gun: Maverick exits from pre-Thanksgiving weekend Nov. 19 and moves to May 27, Memorial Day weekend 2022. This kicks Mission: Impossible 7 to Sept. 30, 2022.
Article from Deadline also discusses customer comfort levels which have moved down several notches since July, which means going into Autumn bodes ill for film releases facing a continued pandemic crimped environment.
---
Another new The Batman trailer coming in October says Collider
---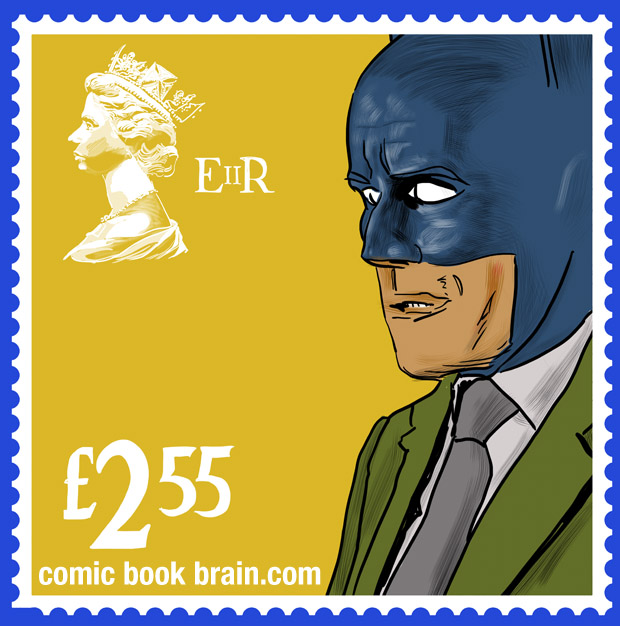 Not the stamp art
---
New stamps in UK featuring Batman, Wonder Woman, Superman, Joker, Penguin, etc – Gamesradar
Former Justice League artist Jim Cheung illustrated all 18 DC/Royal Mail stamps, with his frequent colorist collaborator Laura Martin joining him on the project.
---
Comic book top ten by domestic sales in August 2021 – Sneakpeek
Doesn't include Manga
---
Chris Evans and Scarlett Johansson back together for Ghosted movie – Deadline Hollywood
---
Scary
The Batman film is being described as "dark and scary" – Wegotthiscovered
Riddler is "scary" like a horror movie villain in The Batman – Fanfest
The Riddler in The Batman is "horror movie scary" – Wegotthiscovered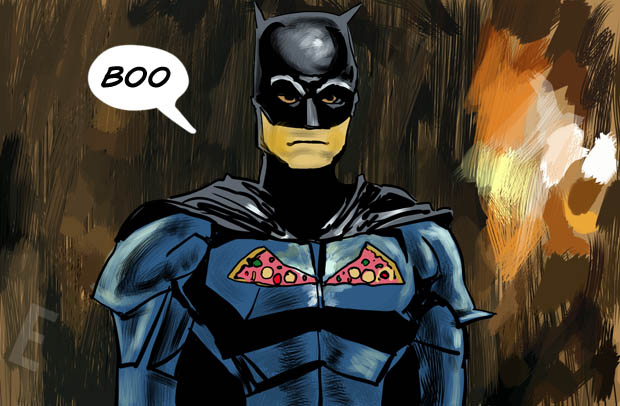 ---

---

---
---
Original page July 28, 2021