Archive Page 2098
August 28, 2021
---
Letitia Wright hurt on the set of Black Panther: Wakanda Forever
Letitia Wright has been hospitalized with minor injuries after a stunt rig accident on the set of "Black Panther: Wakanda Forever." "Letitia Wright sustained minor injuries today while filming a stunt for 'Black Panther: Wakanda Forever.' She is currently receiving care in a local hospital and is expected to be released soon," a spokesperson for Marvel said in a statement to Variety.
Story at Variety
---
Batman main title takes on new staff – Gamesradar
---
Warner showed off sequences from Matrix IV and The Batman at CinemaCon in Las Vegas – Variety
CinemaCon says upwards of 2,000 industry execs registered, which is down from its normal event contingent of 3,000-3,500 persons. The industry-ites on hand seemed happy to get down to business watching distributor movie slate presentations; sizing up the CinemaCon trade show of service and equipment venders; and behind-the-scenes private meeting face-to-face. The second largest circuit, Regal Cinemas, is said to have brought about 500 executives.
The Batman is "the most emotional Batman film" yet made – Uproxx
---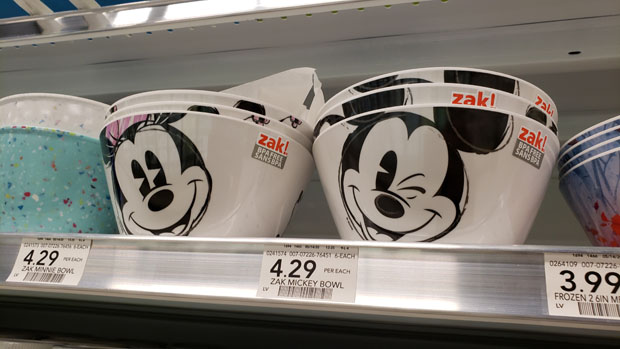 ---
Big Michael Keaton profile, and guess what, he talks about Batman – Hollywood Reporter
---
Hong Kong film makers getting worried over new censorship laws – Variety
---
Why there wasn't a Wrath O' Khan movie adaptation by Marvel or DC – Heavy
---
Daredevil is cancelled: but not really cancelled – radargame
Daredevil #36 was the end of the current Daredevil run, but that's not what writer Chip Zdarsky says is actually happening:
"Okay, so, a Marvel Comics press release went out. And it's incendiary and got tongues wagging!!" Zdarsky wrote in his newsletter. "Now, I've been around a long time, and so have you (my average reader is men in the 60-70 years-old demo), so you know that there's a bit of a sales & marketing dance happening here." Zdarsky says that his Daredevil series is "on pause" after Daredevil #36 because there will be events in upcoming issues that "that kind of, uh, spiraled out of control?"
---
And here we are again: attempt to get Affleck back as Batman
...once the WarnerMedia/Discovery merger is finalized, the new regime will be pulling out all the stops to try and convince Affleck that a full-time return is worth his while.
Story at Wegotthiscovered
---
Kuaikan, a Comics app Kuaikan raised $240 million in backing – Bloomberg
---
Disney claims $125 million in streaming money for Black Widow
Walt Disney Co. said it has taken in $125 million in online revenue from "Black Widow" and said the picture, which prompted a lawsuit from star Scarlett Johansson, has outperformed other Marvel films. New numbers were revealed in court filings Friday in which Disney asked for Johansson's suit to be sent to arbitration in New York rather than conducted in a civil trial in Los Angeles...
Story at Bloomberg Quint
Scarlett Johansson wants jury for lawsuit against Disney – The Times
---
Sony takes on hackers and gets swiped Spider-Man trailer taken down – MSN News
---
Tony Stark to get Power Cosmic treatment – Comicbook
---
Archie adding horror title – Flickering Myth
---
Substack comic book creators and their sleep – Bleeding Cool
Last night I slept for more consecutive hours than I have in a month.

James Tynion IV
---
Marvel Selling first NFT comic book collection – Yahoo
The Spidey collection sold out in less than 24-hours while the follow-up Captain America set sold out in less than 24 minutes.
Related: After Spider-Man NFT, Marvel does Captain America NFT – Business Insider
---
Walter Mosely will be writing The Thing
Story at MSN News
---
Movie theaters holding on to hope that there will be a "box office rebound" – Variety
---
Anti-trust 2.0 lawsuit against Facebook – Deadline
---
Rearden software copyright claim against Disney moving forward in the courts
For allegedly using stolen technology to market realistic CG characters, Disney faces the prospect of losing a portion of its profits on three of its blockbuster movies — Deadpool, Guardians of the Galaxy and Beauty and the Beast. On Tuesday, a California federal judge denied a summary judgment motion made by Disney with respect to these three films.
Story at Hollywood Reporter
---
Pattinson's salary for The Batman is enough to buy 601,202 comic books at $4.99 each – Koimoi
---
Kickstarter controversy
Kickstarter hires comics creator liaison...who is accused of mass-blocking comic creators on Twitter
Story at RT
---
Powergirl "should be in Superman and Lois Season 2"
Seems impossible to me – story at Yahoo News
---
"Final" Eternals trailer from Disney
---
Anthony Mackie is Captain America for Captain America IV
Story at Deadline
---
The Triumph of Shang-Chi

Shang-Chi an "absolute triumph" – SYFY
Shang-Chi an "action-packed triumph" – Collider
More at Shang-Chi and the Legend of the Ten Rings
---
Internet talk says that Scarlett Johansson and Disney are completely split from each other (does that mean that "Tower of Terror" project is dead?) On the other hand "Scarjo" has sparked a revolt over streaming money distribution
The perfect storm of a pandemic that won't go away and the explosion of studio-owned streaming services has created an ornery environment in Hollywood as studios and talent and their reps clash over a new dealmaking paradigm. This includes deals made back when movie theaters were the main way films made money. Many of these skirmishes are settled in back rooms, but the recent lawsuit filed by Scarlett Johansson against Disney over the day-and-date Disney+ release of Black Widow underscored the distrust in this tense moment. 
"Bart & Fleming: Labor Pains In Disney & Scarlett Johansson Clash As Studios, Talent Fight Over New Streamer Deal Template" – Story at Deadline
---

---

---
---
Original page July 28, 2021